Today I am thrilled to welcome New York Times & USA Today bestselling author

Susan Elizabeth Phillips

to HJ!
Susan welcome to HJ! I'm so thrilled to have you here, to get things rolling…5 Random facts about you?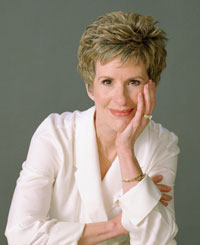 • I met my husband on a blind date.
• My books have been published in 30 languages.
• If I weren't an author, I'd probably work in my original career as a high school teacher…or maybe a rock star (!)
• I'm sort of a nutrition nut. I walk regularly and do yoga. (Discard any images you have of me in one of those complicated pretzel poses. I'm just happy to show up.)
• Even though I hate tattoos on men, I have a kinda-sorta crush on David Beckham.
What would you say are the defining characteristics of your Novels?
I want my readers to laugh when they read my books, but also maybe shed a tear or two. I love crossing the landscape between both comedy and drama, sometimes in the same scene. My heroines are far from perfect, but, like so many of us, they're doing the best they can. My heroes serve as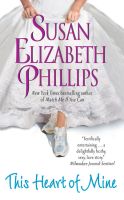 both hero and villain, becoming one more obstacle the heroine must face. You won't find serial killers and mustache twirling bad guys in my books. Instead, you'll find a man and a woman (sometimes more than one couple) trying to live their lives as best they can. The lovers' paths will be treacherous⎯and almost certainly paved with deliciously hot sex(!)⎯but our hero and heroine will eventually find their way just as we hope we will find ours.
What is your favorite trope to read, one you will never get tired of?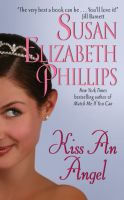 I love all the conventions that are hard to pull off in contemporary fiction: girl disguised as a boy (JUST IMAGINE), marriage of convenience (KISS AN ANGEL, THIS HEART OF MINE, NOBODY'S BABY BUT MINE), tough guy hero tamed by a not-altogether-together heroine (All my books!).
If you were a heroine in a book, your character would be – The girl next door, the damsel in distress, Kick-butt take charge heroine or the aloof ice queen and why?
NONE of the above. The character who might be closest to me is Dr. Isabel in BREATHING ROOM. Like her, I'm most comfortable with rules and structure. And like her, I've discovered life has a habit of getting messy.
If you had to summarize The Great Escape for the readers here ….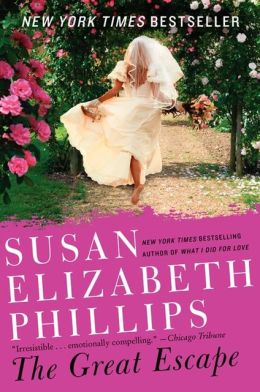 THE GREAT ESCAPE is "Lucy's Story," the long-awaited follow-up to CALL ME IRRESISTIBLE. And let me say that being the daughter of the former president of the United States isn't easy¾and not nearly as much fun as it might seem. Lucy has tried to be perfect¾never embarrass her family, do well in school, even get engaged to the perfect man. But on her wedding day to Mr. Irresistible, (aka Ted Beaudine from LADY BE GOOD and CALL ME IRRESISTIBLE), Lucy does the unthinkable. She runs away, leaving her would-be groom at the altar. And when a menacing-looking stranger on a motorcycle offers her a ride, she says, "Yes."
Please tell us about the characters in your book.
Panda⎯and don't be fooled by his name because there's nothing cute and cuddly about him⎯is as foreign to Lucy's world as she is to his. And Panda isn't the only one she'll meet on her journey. There's Bree, abandoned by her husband and searching to find her path. An Temple⎯the queen of celebrity personal trainers and a woman desperate out of touch with her own shortcomings.
What scene did you have most fun writing? why?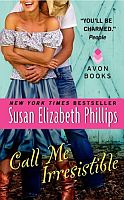 I had better have a little bit of fun writing every scene. Otherwise, the work will feel flat to both me and the readers. But my favorite scenes are always the ones where a character says something in my head that's unexpected. That's when the magic happens.
Susan I am going to put you on the spot here: what one book from your

Chicago Stars

&

Wynette series

did you have the most fun writing and why?
Oh, no. You won't get me that easily. Each book has made with crazy with anxiety while I was writing it and filled me with joy when it was done. I'm kind of a nutcase that way.
Which of your hero's has given you the biggest run for your money and why?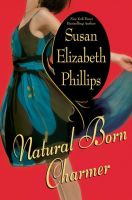 Oh, honey, every one of them. I swear I curse them out more than the heroines do. These are men I love to write about, love to read about, but sometimes they had be a total pain in the a@@!
What are you currently working on? What other releases so you have planned for 2013 / 2014?
The idea for the book I'm working on is something I've been thinking about for quite some time. New characters, including a VERY dangerous hero. (Or is he the villain?) I'm using a setting that's fresh to me, and I have a heroine I adore. I'm not ready to say much more at this point, but it shouldn't be too long before I start talking about it. As soon as there's a title and publication date, I'll go public. Until then, take a few minutes and sign up for my newsletter mailing list. You won't get spammed. I promise.
Where can readers get in touch with you?
My primary contact with readers is through Facebook, which I love, Twitter, which I hate, my website www.susanelizabethphillips.com; and my newsletter mailing list.
THE GREAT ESCAPE is now available in trade paperback. Here's a sneak peek.