Today it is my pleasure to Welcome romance author
Sally Kilpatrick
to HJ!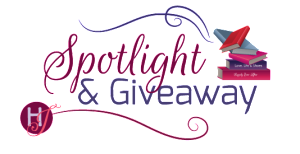 From debut author Sally Kilpatrick comes a hopeful tale of love and redemption in a quiet Southern town where a lost soul finds her way with the help of an unlikely circle of friends. . .
Please summarize the book for the readers here: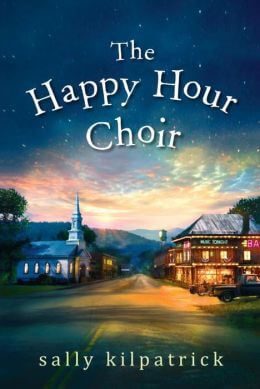 The Happy Hour Choir is Beulah Land's story. She was named for a hymn and struggles with both why bad things happen to good people and why some folks use religion to hurt others. Between honoring a dying woman's wish and falling for a minister, she finds herself smack dab in the middle of trying to puzzle out these struggles.

Please share the opening lines of this book:
"'Time to raise some hell and make some bank,' I muttered to myself that night as I slammed the door to my ancient Toyota hatchback. The gravel parking lot of The Fountain was still empty, but soon it would fill up with old trucks and loud rednecks. Unease skittered down my spine…."
Please share a few Random facts about this book…
So, did you know that Methodist ministers take a vow of celibacy in singleness and fidelity in marriage? I didn't either until I wrote this book and then asked one of our associate pastors to read it. Fun times. Also, like Beulah, I found out that the golden oldies of my church youth—including Dwelling in Beulah Land–are actually among the newer songs in the church. Finally, there's a character in this book who was partially inspired by the reality television personality known as the Turtleman. True story.
Please tell us a little about the characters in your book. As you wrote your protagonist was there anything about them that surprised you?
there anything about them that surprised you?
The Happy Hour Choir is definitely a case of opposites attracting. My irreverent piano player, Beulah, has decided to give in to her id. Luke, my staid minister, is a little too in touch with his superego. They need each other to find balance. Ginger, another important character, is the wise old lady, but she has some secrets. Tiffany, our ingénue, actually has wisdom beyond her years. From there other characters started popping up, most of them eccentric in one way or another.
What, in your mind, distinguishes this book from other books out there in the same genre?
The biggest thing that distinguishes this book is that it doesn't fit neatly into any of the genres except maybe southern fiction because that's a lovely catchall for things written in the south and a genre that has a tolerance for quirky characters. If you're looking for inspirational, you may find this story to be far grittier than you expected. If you're looking for mainstream, faith is going to play a part as it does in so many people's lives. It's not quite romance, but it definitely has romantic elements. So far as syntax and style, it's somewhere between literary and commercial. I guess I would create a "happy medium" genre for myself or maybe a "limbo" genre. But no contests because I cannot limbo.

The First kiss…
"I should have been there.' His gaze locked with mine. He leaned closer, and I thought, for only a moment, he was going to kiss me. I leaned up to meet his lips, but instead he planted a kiss on my forehead. As I exhaled with a mixture of relief and regret, he cupped my face and pressed his lips to mine gently, so gently, and yet the slight touch sent shock waves through my body…."
Did any scene have you crying or laughing (or blushing) while writing it?
Two places I can think of, but I don't want to tell you exactly what they are because….spoilers! First, there's one section where I wept. I didn't cry. I wept like a baby. Then there's another scene where Ginger did something that made me gasp out of shock. And then I blushed. Because I am not Beulah Land. Finally, Tiffany took some matters into her own hands. I didn't see that one coming, but I heartily approve.

If your book was optioned for a movie, what scene would you use for the audition of the main characters?
Wow, this is a tough one. I might use the heart-wrenching scene I mentioned above. Or maybe the opening scene where Luke and Beulah meet for the very first time? I'd like to see what it would look like for her to be playing piano and then. . .
Other patrons trickled in—most I knew, a few I didn't know but still recognized—and I went from jazz to country and back to jazz again. I was playing one of my favorites from Ginger's old New Orleans records when he walked in.

I had eyes. I could appreciate a superb male specimen just as well as the next person, but this guy was not your garden variety Fountain patron. In his polo and khakis, he stood out like Dom Pérignon and caviar at a Yessum County High School football game. . .
What do you want people to take away from reading this book?
I didn't write with any particular message in mind, but I would hope that folks might walk away from the story knowing that it's okay to forgive others and it's certainly okay to forgive yourself. Also, I don't think Christianity should be a competition for who's the best person. My faith suggests I need to focus inwardly to all the areas where I personally fall short. Besides, I know and have known some pretty awesome people who do "bad" things. Ultimately, what really matters is how well you treat others—at least that's what matters to me.

What are you currently working on? What other releases do you have planned for 2015?
Bittersweet Creek, my "Romeo and Juliet meets the Hatfields and McCoys….with cows" will be out October 27th of this year. Better Get to Livin, which is my "It's a Wonderful Life…in a funeral home" comes out in June 2016. I'm currently working on one called The Baptist Wife Swap, and we'll see if it's the next one or if it gets shoved aside for something else.

Thanks for blogging at HJ!
Giveaway:

Print copy of The Happy Hour Choir
To enter Giveaway: Please complete the Rafflecopter form and Post a comment to this Q:

Do you think a minister and a "sinner" would ever make it as a couple? Why or why not?
Excerpt from The Happy Hour Choir:
My mouth went dry. How could I have been so stupid? Of course he wasn't interested in me. He'd rolled into town from the college, and he'd been offended. "I've been playing that song for five years now, and I've never had one single complaint before tonight."

"Five years?" He looked me over thoroughly as though he'd misjudged me. Based on the slight laugh lines at the corners of his eyes, I'd misjudged him, too. He wasn't a college student, but he still couldn't be much older than me.

"I was twenty at the time. Not that it's any of your business."

"Five years or not, it's rude to sing a song like that and then stick sexual innuendo on the end."

Great. New guy was tall, dark, and handsome. Now, if only he had a mute button. "What are you? Some kind of preacher?"

"Fully ordained."

Of course you are.
Excerpts. © Reprinted by permission. All rights reserved.

Book Info:
From debut author Sally Kilpatrick comes a hopeful tale of love and redemption in a quiet Southern town where a lost soul finds her way with the help of an unlikely circle of friends. . .
Life has dealt Beulah Land a tough hand to play, least of all being named after a hymn. A teenage pregnancy estranged her from her family, and a tragedy caused her to lose what little faith remained. The wayward daughter of a Baptist deacon, she spends her nights playing the piano at The Fountain, a honky-tonk located just across the road from County Line Methodist. But when she learns that a dear friend's dying wish is for her to take over as the church's piano player, she realizes it may be time to face the music. . .
Beulah butts heads with Luke Daniels, the new pastor at County Line, who is determined to cling to tradition even though he needs to attract more congregants to the aging church. But the choir also isn't enthusiastic about Beulah's contemporary take on the old songs and refuse to perform. Undaunted, Beulah assembles a ragtag group of patrons from The Fountain to form the Happy Hour Choir. And as the unexpected gig helps her let go of her painful past—and accept the love she didn't think she deserved—she just may be able to prove to Luke that she can toe the line between sinner and saint. . .
Buy links
Kensington: http://www.kensingtonbooks.com/book.aspx/31165
Amazon: http://tinyurl.com/no8w92c
Barnes &Noble: http://tinyurl.com/oyzhfpa
Wanna shop local? Indiebound can help: http://www.indiebound.org/book/9781617735684
Books-A-Million: http://www.booksamillion.com/p/Happy-Hour-Choir/Sally-Kilpatrick/9781617735684?id=6208185680324


Meet the Author: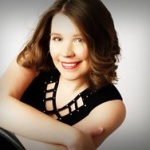 Unable to decide between literature and writing, Sally Kilpatrick received a B.A. in both from the University of Tennessee, Knoxville. After eight years of teaching Spanish (because that's what you do with an English major), she earned her MAPW from Kennesaw State University. She has since sold three books to Kensington. The first of these, The Happy Hour Choir is out. . . now! She serves as President of Georgia Romance Writers and lives with her husband/trusty manservant, two precocious kids, and two mischievous cats in Marietta, GA.
Twitter is the best place. You can find me under the handle @SuperWriterMom. Or you can go to www.sallykilpatrick.com and sign up for my newsletter. I promise I won't spam! I also have a Facebook page, Instagram, and Pinterest—all of those are under SuperWriterMom as well.