Today it is my pleasure to Welcome author
Lynda Aicher
to HJ!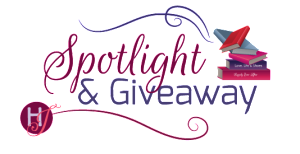 RITA Award finalist Lynda Aicher fires up a thrilling series featuring rugged men who play hard for a living. When it comes to one another's hearts, they never back down—because behind closed doors, the games they play are very different.
Tell us about the book with this fun little challenge using the title of the book: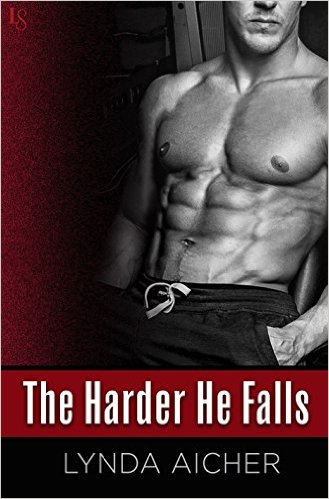 T is for Top
H is for Healing
E is for Evolving
H is for Headstrong
A is for Anger
R is for Reading
D is for Dominance
E is for Everything
R is for Real
H is for Happiness
E is for Expectations
F is for Forgiveness
A is for After
L is for Love
L is for Leaving
S is for Submission

Please share your favorite quote from the book:
"His actions might define him, but his reactions made him who he was."
Please share a few Fun facts about this book…
I have a friend with Micah's condition and it's a very real thing.
This is the first book I've written that is based in a city I've actually lived in.
I made Grady a whitewater rafting guide because I've love whitewater rafting.
If your book was optioned for a movie, what scene would you use for the audition of the main characters and why?
For this book, it would be their first sex scene. Primarily because the tension and power dynamics have to be there between these two guys and it'd have to transmit to the viewers as believable.
They both wanted it. The heavy-lidded desire in Grady's gaze confirmed it better than the thick erection straining his jeans.
He could handle this. Manage it.
As long as he stayed in control. Would Grady go for that? Let him? Want that?
There was one way to find out.
Micah lunged and Grady met him. He grabbed Grady's face and their mouths slammed together in a desperate clash of lips, tongues, and teeth. The heat was instant, the hunger consuming. There was no room for finesse, no desire for soft, and he wasn't about to slow down.
In a series of quick steps, he swung Grady around until his back hit the wall. He crashed in, his whole body coming alive when it met Grady's hard, muscled length.
Excerpts. © Reprinted by permission. All rights reserved.

If you could have given your characters one piece of advice before the opening pages of the book, what – would it be and why?
Don't let your past experience prevent you from new ones. Learn, grow, and continue to live as and how you want without reservations. I say this because so often we get stuck in one intent that works to get us past a sad or bad event, which is what Grady does. But things changes. We evolve, mature and heal. And we need to adapt with those changes or get stuck in who were instead of growing into who we can be.
What are you currently working on? What other releases do you have planned for 2016?
The next two books in the Kick series are releasing later this year. The Deeper He Hurts (Sept. 6) and The Farther He Runs (Dec. 6)
I just finished the third book and I'm at a bit of a pause as I figure out what I want to write next. I have a few ideas sprinting around in my head. I just need to decide which way to go.

Thanks for blogging at HJ!
Giveaway:

Ebook: THE HARDER HE FALLS (Kick) by Lynda Aicher (Gifted via Amazon)
To enter Giveaway: Please complete the Rafflecopter form and Post a comment to this Q:

Is there an adventure sport you'd love to try, but haven't? Why? (i.e. mountaineering, whitewater rafting, rock climbing, etc.)
Book Info:
Expert whitewater-rafting guide Grady Kelley lives for that rush of adrenaline: at work, as the newest employee of a Portland-based outdoor-adventure sports company, and off the river, where liaisons with anonymous men keep him satisfied. Grady prefers no drama and no strings attached, but when tragedy strikes, fate leads him to Micah Swaine. He's hot, masculine, distracting—and offers the kind of deeper connection Grady has sworn off, no matter how badly he craves it.
Working at a leather bar, Micah meets a lot of guys, but Grady's different—and he seems to feel the same way. The trouble is, anything beyond casual sex is too risky for Micah. He's got secrets he doesn't know how to share, secrets that would make any relationship a battlefield. No man, even one as compassionate as Grady, would stick around for that kind of trouble. And yet, as physical desire melts the walls they've put up, Micah and Grady discover that trusting each other is the most exhilarating adventure of all.
Buy The Harder He Falls at: Random House | Amazon | B&N | iBooks | Googly Play | Kobo
Meet the Author: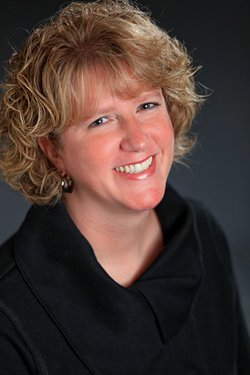 Lynda Aicher is an award winning multi-published author who loves to write emotionally charged romances. Her novels have appeared on Amazon's top 100, Barnes & Noble top 10, and have been featured in USA Today and RT Book Reviews magazine. Her books have finaled in the Romance Writers of America's RITA contest and won the BDSM Writer's Con Golden Flogger Award. Prior to becoming an author, she spent years traveling weekly as a consultant implementing computer software into global companies until she opted to end her nomadic lifestyle to raise her children. Now, her imagination is the only limitation on where she can go, and her writing lets her escape from the daily duties of being a mom, wife, chauffeur, scheduler, cook, teacher, cleaner, and mediator.
Website | Facebook | Twitter |