Today it is my pleasure to welcome romance author

Victoria Morgan

to HJ!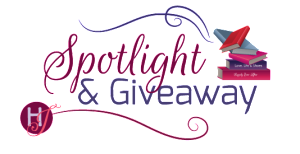 Hi Victoria, welcome to HJ!
What would you say are the defining characteristic of your novels?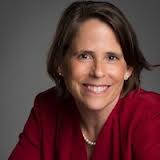 My novels can be defined as tender romances with a hint of mystery. The healing balm of love is a dominate theme because many of my heroes suffer from a tortured past. My novels tend to have strong supporting characters, who ffer my protagonists support and sympathy, as well as comic relief. Lastly, I like to weave in nuggets of history. Readers might learn a bit about the Charge of the Light Brigade or running a ducal estate. Most of all, my stories are romances with admirable heroes and heroines, who need each other to complete their happily ever after.
5 things HJ readers should know about you
1. I love history and romance, so writing historical romance was the perfect fit for me.
2. I am a watercolor artist. Check out my work on my website!
3. I can't cook. Friends' e-mails begin with "burned anything lately?" Seriously.
4. I have a passion for travel. My bucket list is comprised of trips to be taken— in my dreams or reality. Okay, meeting Matt Bomer might have also made the list…
5. I have a mini Goldendoodle, who is more entertaining than TV.
What is your favorite trope to read, one you will never get tired off?
Definitely the tortured hero. Ever since Bronte's Heathcliff stumbled across the English moors, I've been drawn to misunderstood, tortured souls. I love to see the healing balm of love help these individuals. That is the ultimate beauty of romance.
Let's talk about your newest release: THE HEART OF THE DUKE
If you had to summarize The Heart of a Duke for the readers here….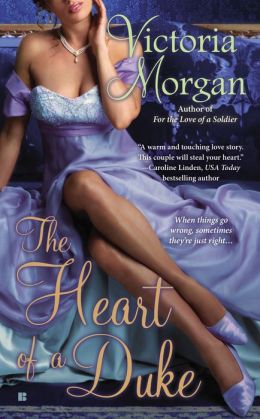 Lady Julia Chandler fears she will be walking down the aisle with a silver-tipped cane if she waits for the Duke of Bedford to seal their engagement. Seeking to quicken his pace, she decides to find her duke, kiss him senseless, and post the wedding banns. It is a good plan, until she mistakes her fiancé's long-absent twin for her duke.
Ten years ago, Lord Daniel Bryant sailed to America to find his fortune and flee his cruel brother who inherited the family title. A cryptic note draws him back to England: Come home and claim your destiny. Before seeking anything, Daniel must first determine who set the fire that nearly took his life and precipitated his flight abroad. Now with the taste of Lady Julia warm on his lips, the stakes are raised higher than before as he seeks to claim both his destiny and the lady of his heart.
Please tell us about the characters in your book
Lady Julia Chandler is the strong, competent, dutiful daughter of an earl. Trapped by family responsibilities, she has postponed her wedding for five years and feels ancient at age twenty-three. She yearns to shake off her proper, lady of the manor yoke and feel young and reckless. To feel something more…
Daniel Bryant has spent ten years in America and has adopted some of the country's mores. He is charming, bold, and unconventional. He also has shaken off his aristocratic roots and made his fortune through trade. Despite his business success, he struggles to bury scars left over from a tormented childhood. With Julia's help, he believes he can. Alas, she is the one woman he cannot have.
What scene did you must enjoy writing? Why?
I loved writing the scene when Julia and Daniel travel to Daniel's boyhood home to investigate rumors that Daniel's brother is mismanaging the ducal estates. It was fun to place them in a scene that showcased their matching attributes. Both are hands-on problem solvers, share of love of the land, and have sympathy for the plight of the estate tenants. While showing how well they worked together, I could also take it one step further, and show their feelings evolving into more than friendship…
Snippet:
She froze when, light as a feather, his fingers swept some-thing from her hair.
"Just a cobweb." He shook his hand, sending the gossamer threads sailing in the wind.
"If you find anything else in there, don't tell me, particularly if it lives." She shuddered.
Laughing, he leaned close to peer into her hair. He tucked a loose strand behind her ear, a warmth in his eyes. "Nothing else. You are quite safe, except for some dirt just here." His finger brushed her cheek.
Her face flamed, and her hand shot up to scrub the dirt-streaked area.
"Now you've done it," he laughed. "Look at your gloves."
Following his gaze, she gasped. Her gloves were beyond filthy.
He crossed to the fence over which he had draped his jacket, withdrawing a handkerchief from its inside pocket. Returning, he presented it to her. "Try this."
"Thank you." She accepted it and stepped back as she wiped her cheek. He was too big and too close, and his teasing smile disturbed her pulse. Besides, she had an urge to brush back that errant lock of hair and press her finger to the intriguing dent in his chin. "All gone? How do I look?"
His gaze roved over her features so carefully that she squirmed. His smile was slow and easy. "Beautiful, as always."
What scene was the hardest to write? Why?
I have to confess, sex scenes don't come easy to me. I often leave them to the end until I am comfortable with my hero and heroine and their relationship. That being said, Daniel's humor helped to carry me through.
Snippet:
"This will not do."
"Excuse me?" Was she doing something wrong?
He laughed. "Too many clothes." Straddling her, he whipped off his shirt. The light danced over his broad shoulders and smooth skin, his white bandage bright in the dim light. Her eyes fell to it, worried. "Maybe we shouldn't, Daniel. You are wounded."
"Oh no, if you leave me now, I will be in far more pain than the healing wound in my side."
Her eyes widened, blatantly aware of his arousal. "Oh," she murmured, mortified.
"Oh, indeed." He laughed. "But one thing at a time. We still have too many clothes."
He untied the belt of her robe, slipped it open and pushed it from her shoulders. She waited for her denial to come, but it never did. After all, she was already a ruined woman. It fleetingly occurred to her that all women should be so fortunate.
Who would you cast in the role of your characters if your book was optioned for a movie?
I had envisioned Helena Bonham Carter as she appeared in A ROOM WITH A VIEW as Julia. While I gave my Julia, Helen's wondrous, thick mane of curling brown hair, Julia has blue eyes. Alas, casting the movie would be difficult because I can't go back in time to cast the younger Helena Bonham Carter as my Julia – as much as I'd love to.
For Daniel, I envisioned Tom Mison, from SALMON FISHING IN THE YEMEN. He plays Emily Blunt's first boyfriend. It's the only piece I've seen him in, and I don't know anything about him, but he just screamed Daniel to me.
What are you currently working on? What other releases do you have planned for 2014?
I am currently working on the love story of Brett Curtis and Lady Emily Chandler, the American business partner of my hero and the sister to my heroine in THE HEART OF THE DUKE. The two form an unlikely alliance to assist each other with their goals. Of course, sparks fly and they both get more then they ever bargained for. After their story, I plan to do the story of Brett's cousin, who will be introduced in this second book to complete a trilogy that begins with THE HEART OF THE DUKE.
Where can we get in touch with you?
I love to hear from my readers!
I can be reached at my Gmail address:
vmorganwriter@gmail.com
As well as many other venues:
Facebook: https://www.facebook.com/victoria.morgan.5494
Blogspot: http://vmorganwriter.blogspot.com/
Website: http://www.victoriamorgan.com/
GIVEAWAY:

2 print copies of THE HEART OF THE DUKE
To enter Giveaway: Please complete the Rafflecopter form and post a comment to this Q:

What do you most love about reading Historical-Regency romances?
Excerpt:
"Don't you want to kiss me?" Before she lost her nerve, she moistened her lips as Emily had once showed her to do to make them more alluring.
He expelled a choked laugh. "Of course, I want to kiss you. A man would have to be lacking a pulse to reject such an offer. But Jules—"
She paused at the old childhood nickname. He hadn't used it in years. But his hands had drawn her back to him. "You do have a pulse, don't you?" she whispered. She was standing so close that she could see his long eyelashes, the black rim circling the lovely green of his irises, and how his eyes warmed at her question.
"For the moment," he returned dryly. "And I would prefer to retain it. Should we proceed further with this, that could be dangerous for both of us."
He had a point and the old Julia would have heeded it, considering the warmth of his gaze sent her pulse skipping into a treacherous rhythm. However, his look and the grip of his hands on her waist made the new Julia feel young, beautiful and desired, something Edmund had not made her feel in years. "Really, Edmund, it is one kiss. How dangerous could it be?" She raised a brow, knowing Edmund never could refuse a challenge.
He sucked in a sharp breath and stared at her. After a beat, he exhaled and swore softly. "Hell, I have been living dangerously my whole life." His eyes dipped to her parted lips. "Why stop now?" He yanked her to him, his arms vising around her waist and crushing her tight.