Today it is my pleasure to Welcome romance author
Linda Broday
to HJ!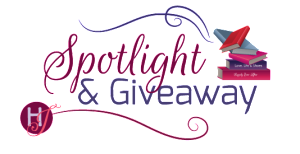 Hi Linda  and welcome to HJ! We're so excited to chat with you about your new release, The Heart of a Texas Cowboy!
What is your favorite scene from The Heart of a Texas Cowboy and Why?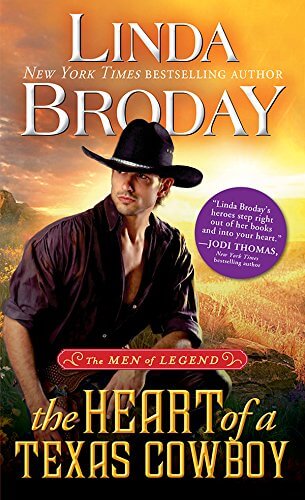 I'm so excited to have The Heart of a Texas Cowboy finally out. This marriage of convenience story is full of danger, suspense and love between two strangers who are thrown together in order to save a woman's reputation.

All Lara Boone asks for is a name for her child—nothing more.

Cattleman Houston Legend was betrayed once before by a woman who spoke of love only to discover everything was a lie. He'll never let anyone else into his heart. Yet, when he sees Lara and holds the babe in his arms, he knows he'll move heaven and earth to protect them.
A short time after their marriage, he sees that the only way to save his ranch is to drive two thousand of his cattle up the trail to Dodge City. When his cook quits two days before they leave, Lara steps in as a replacement. But within a few days out, he notices riders following them. Are they after the herd? Or do they have something more sinister in mind?

What he discovers leads to an all-out fight to save the woman he's come to love.

My favorite scene is when Houston thinks the only way to protect Lara is to send her and the babe back to Texas with a family they cross paths with. Lara is boiling mad. Her place is with her husband, no matter what storms come. She finally realizes how much she loves him.

They'd talked about sending her little brother, Henry, back. But when Houston goes behind her back and makes arrangements for her too, she explodes.

Houston turned to Lara and spoke low. "I'm going to speak to the Ledbetters."

"Okay. I'll get ready to roll out."

Still plagued by a nagging worry that this was the wisest course, Houston strode to the family's tidy camp. Doubt crawled up his spine. If Yuma figured out that Henry and Lara were no longer with the trail drive, he'd go after the Ledbetters. And Houston wouldn't be there to protect them. His father once told him that when faced with two bad solutions, take the one that left room for doubt. Houston knew for damn sure the danger that lay in front of them. The choice with the Ledbetter family had room for hope. With luck, they could slip past Yuma.

A few minutes later, Hiram agreed and said they'd make room not only for Henry, but Lara and the babe too. All that was left was telling his wife and Houston didn't relish that chore.

Within minutes, he relayed the news as gently as he could. Big tears filled Henry's eyes and his lip quivered. Houston felt like he'd kicked a homeless puppy. But what he had to tell Lara could possibly destroy everything they'd managed to build in their short marriage.

"NO! I won't go. I'm staying." The boy swiped angrily at the tears rolling down his face.

Lara put her arm around him. "I'm sorry, honey, but it's too dangerous. I want you safe."

"Go gather your things, Henry," Houston said gently. When the boy moved toward the chuck wagon, Houston steeled himself and pulled his wife away from listening ears.

"Lara, the Ledbetters are taking you and Gracie as well. You're all going back to Texas."

Her green eyes blazed with fury. "That's a dirty, lowdown trick. We never spoke about this. You went behind my back. All your big talk of trust and being partners was a bunch of hot air. And what about your promise to never force me to do anything? What about that?"

She lobbed the angry words like missiles. He winced, knowing she spoke the truth. He'd messed up, but dammit, he had to protect her.

"I only did it like this because I knew you wouldn't want to go." Houston reached out only to have her jerk away.

"You guessed right." Anger darkened her eyes. "And you know what else? I'm not going."

"Lara, listen to reason. It makes me crazy with worry to have you here. I need to focus on protecting the men and taking these cows to Dodge, and getting you and Angel away from danger. Don't you see this is best? You're a distraction I can't afford."

"A distraction?" Her voice rose. "Is that all I am to you?"

"You know it isn't. That was a poor word choice. Try to be reasonable." He reached for her again only to have to move back.

"Here's some reason for you, cowboy." She took a few steps then stalked back and jabbed his chest with a finger. "You need me. Who'll feed the men, dig bullets out…dig graves." Her voice quivered as a tear slid down her cheek. "Keep you warm at night? Who? I'm your wife and my place is at your side in peaceful times and in danger. I belong with you. We're partners and…." she took a deep shuddering breath, "and damn you! I love you, Houston Legend."
Thanks for blogging at HJ!
Giveaway:

Print copy of THE HEART OF A TEXAS COWBOY (Men of Legend) by Linda Broday
To enter Giveaway: Please complete the Rafflecopter form and Post a comment to this Q:

What do you like best about marriage of convenience stories? Is it seeing how two perfect strangers can find love and make a good life? Or is it something else?
Book Info:
Three Brothers. One Oath.
No Compromises.
The MEN of LEGEND
The Cowboy
One bullet is all it takes to shatter Houston Legend's world. He swore he'd never love again, but with the future of the Lone Star Ranch on the line, he finds himself at the altar promising to love and cherish a woman he's never met-a woman whose vulnerable beauty touches his heart.
All Lara Boone wants is a name for her baby. She never expected to fall in love with her own husband-or any man-after the heartache she's endured. Yet when her troubled past catches up with them, Houston will move heaven and earth to protect his bride…and discover depths to a marriage of convenience neither realized could be theirs.


Meet the Author: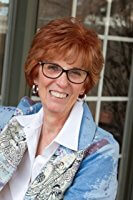 Linda Broday resides in the panhandle of Texas on the Llano Estacado. At a young age, she discovered a love for storytelling, history, and anything pertaining to the Old West. Cowboys fascinate her. There's something about Stetsons, boots, and tall rugged cowboys that get her fired up! A New York Times and USA Today bestselling author, Linda has won many awards, including the prestigious National Readers' Choice Award and the Texas Gold Award. She blogs regularly at www.PetticoatsandPistols.com. Visit her at www.LindaBroday.com.