Today it is my pleasure to Welcome author
Erika Kelly
to HJ!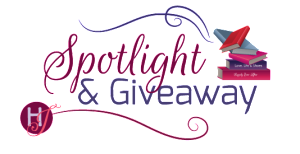 Hi Erika and welcome to HJ! We're so excited to chat with you about your new release, The Heartless Boyfriend!

Thank you so much for letting me share my new book with you!

Tell us about the book with this fun little challenge using the title of the book: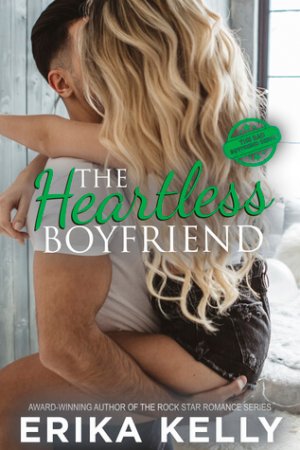 Elite athlete Will Bowie's never met a temptation he couldn't resist–until sexy chef Delilah Lua bursts into his life and ignites a hunger he can't deny. If he wants to win her love, The Heartless Boyfriend's got to lead with his heart instead of his mind.
What's your favorite line(s) from the book?:
"She was so pretty. He'd seen plenty of beautiful women in his life, but they didn't make him feel like this. Like hitting the rails at slightly the wrong angle and not knowing whether you'd correct in time or crash."
Please tell us a little about the characters in your book. What first attracts your Hero to the Heroine and vice versa?
Will is immediately taken with Delilah because she's such a vibrant, sensual woman. She's from New York City, so everything in this Wyoming town is new and interesting to her. As he's watching her talk to local chefs and taste local food, it strikes him that she experiences life with gusto. And, for an elite athlete, whose life is about structure and discipline, it's a whole new way to live.
Delilah leads with the heart, so she doesn't understand this regimented, structured man, but she finds his competence and confidence really hot. He's a guy who doesn't get close to many people, and she wants to crash through and become part of his inner circle.
When you sat down to start this book, what was the biggest challenge you faced? What were you most excited about?
I've never written a romance with a child in it, and I wanted to make sure this one won the hearts of my readers. Ruby Leigh's strong, feisty, and…an orphan.
What, in your mind, makes this book stand out?
The Bad Boyfriend series is about 4 elite athlete brothers who grew up in the Tetons with an eccentric father and uncle–and no maternal hand. So they're not really cut out for romantic relationships. Which means, when they meet their One, they're hit hard. And, once these men love, they're all-in. I love seeing such strong, Alpha men fall so hard for their women.
The First Kiss…
Will's an elite athlete, so he leads with his mind. Delilah's a chef, and she's all heart. So, these two clash from the start. Since he's training for the Olympics, and she's just a houseguest, he tries hard to resist her, but it's hard because she's so fun and sensual and vibrant. And then, one day, at the farmers market, he gets her up against a wall and tells her all the reasons they can't be together…and why none of them matter anymore. And he kisses her. Sigh.
If your book was optioned for a movie, what scene would you use for the audition of the main characters and why?
When his mom left the family, structure and discipline saved him. It made him feel safe and turned him into a champion. So, when this toddler comes to live with him, he tries to use the same techniques with her–but it doesn't work. She's feisty and stubborn and all she wants in the world is his love. He truly believes he's helping her adjust by setting rules–because he's meeting all her needs. But there comes a night, when he goes to check on her, and realizes he failed to meet her emotional needs. And he's gutted.
Anxiety propelled him toward her. Where was that sparkle in her eyes, that joyful smile she always had when she saw him?
That she used to have. That he might have killed by constantly pushing her away.
Pain ripped through him. What've I done?
He remembered the look of disgust in his mom's eyes when he'd approach her. The way she'd recoil when he'd climb onto her lap. He would never forget those bony hands pushing him away.
He'd never forget the hurt—the ugly, bottomless pain—of rejection.
He felt the clutch of pain like a heart attack. Delilah was right. He'd done to Ruby what his mom had done to him. "Hey, sweetheart." He'd hurt her. Hurt this perfect little girl who only wanted him to love her.
And it all came crashing over him when he reached for her, and she didn't lift her arms.
"Run wif you."
She sat alone in her room, wide awake, because she thought if she made a sound she wouldn't get to run with him.
Because that's what you made her do.
"Yes, Ruby, you're going to run with me." Scooping her off the bed, he brought her to the rocking chair. Her arms remained at her sides, and he missed her hand on the back of his neck. Missed her knees latching onto his ribcage.
He sat down, adjusting her so her chest rested on his. She didn't nestle. Didn't set her head on his shoulder.
"Run wif you."
"Yes. We're running together. Every morning." He shouldn't make promises he couldn't necessarily keep. Soon, Fin and Callie would be home, and they'd take over…oh, shut up. "Every day." Enough about what might happen—give her what she needs right now.
Rubbing her back, he started rocking. Pain leeched into his bones, breaking them down. "I'm sorry, Ruby. I'm going to do better." He touched her hair—so silky and soft—and then let his hand stroke down it. She shifted a little. "I'm trying. I'm trying so hard to do the right thing with you, but I'm not. I'm messing up."
He'd tried to erect a wall, a barrier, so that she didn't get too attached to him, and then he'd leave her. What would that do to her?
You're a liar.
For the first time, he saw the truth. Clear as day.
He'd kept his distance because he was getting attached to her and, when he passed her off to Fin, it would hurt like hell.
Me. It'll hurt me.
A fierce sense of affection swept through him. He should've gone all-in. "I hope you can forgive me."
If your hero had a sexy-times play list, what song(s) would have to be on it?
I'm on Fire by Bruce Springsteen
Intro by The XX
Trick Pony Charlotte Gainsbourg
Maps Yeah Yeah Yeahs
What do you want people to take away from reading this book?
That true love inspires you to face yourself and change the parts that're holding you back from having your perfect, authentic life.
What are you currently working on? What are your up-coming releases?
The Heartless Boyfriend is the second book in The Bad Boyfriend series, so I'm working on book 3, The Careless Boyfriend.

Thanks for blogging at HJ!
Giveaway:

I'd like to give away a digital copy of THE HEARTLESS BOYFRIEND to one commenter!
To enter Giveaway: Please complete the Rafflecopter form and Post a comment to this Q:

My hero dreams about a gold medal, and my heroine dreams of owning a franchise in her family's restaurant business. But those dreams don't fit who they really are–or the futures that will truly make them happy. Did you ever realize a dream only to realize it wasn't right for you?
Excerpt from The Heartless Boyfriend:
She pushed off the counter and wrapped her arms around him. "Will," she whispered.
He didn't know what to do with all her softness and warmth and…and…sweetness. She was just too much for him. He wanted to push her away—tell her he was fine, to go make her pancakes or whatever she was making—but he couldn't get his arms to cooperate.
But, instead of reading his body language, his impulsive houseguest hugged him tighter, her hands caressing his back.
It unnerved him. And that telltale tingling at the base of his spine meant he was becoming aroused.
He breathed in the scent of her shampoo—like an expensive perfume—and felt the swish of her silky hair on his bare arms.
She gazed up at him with a look in her eyes that burned through whatever was left of his discipline, because he knew that just one lick of her lips would make him lose it completely.
His arms hooked around her back, his hand pressing the top swell of her bottom. That mouth, wet from her tongue, parted with an invitation he didn't know if he could resist.
"You're a good man, Will. Misguided, but good."
"Misguided?"
That sexy mouth turned into a mischievous grin. "Yeah. You really are." And then the connection snapped when she withdrew her arms and turned back to the counter. "Can you drop me off in town tomorrow? I'm going to look for a job. And, if there's nowhere to stay on the ranch, then I'll have to find a place in town."
"Delilah?"
When she turned to him, he knew. He couldn't let her go.
"I already told you the chefs get a stipend and lodging. You're not going to stay off-site, so that means you'll stay here."
Will wasn't a stupid man. He knew something good when he saw it. And Delilah Lua was a gift. She brought a lightness and joy to this house it'd never had.
And, even if it was only for six weeks, he and Ruby would damn well take all she had to offer.
Excerpts. © Reprinted by permission. All rights reserved.


Book Info:
Will Bowie is supposed to be training for the Olympics, but the toddler unexpectedly dropped into his life isn't interested in his schedules. Still, he'll make it work. He has to. There's no way he'll bail on the little girl—not after his own mom ditched him twenty years ago. He's pretty sure he's got things under control…
…until a sexy chef lands on his doorstep and offers a temptation he can't resist.
Hours after losing her restaurant, chef Delilah Lua flies across the country to participate in a renowned cooking competition in the breathtaking Tetons. Winning would resurrect the dream that's been stolen from her. If—no, when—she wins, she'll go home with the capital to open her own place and enough fame to do it with flair. Her roommate, though, is a delicious surprise she hadn't anticipated…
…but she's not sure how to have her cake and eat it, too.
Despite the undeniable sparks in the kitchen, Will's not about to give his heart to another woman who's leaving, and Delilah must decide if the delectable future she could cook up with Will is worth more than her lifelong dream.
Book Links: Amazon | B&N | iTunes | Kobo |


Meet the Author: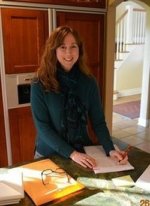 Award-winning author Erika Kelly has been spinning romantic tales all her life—she just didn't know it. Raised on the classics, she didn't discover romantic fiction until later in life. From that moment on, she's been devouring the genre and has found her true voice as an author. Over three decades she's written poems, screenplays, plays, short stories, and all kinds of women's fiction novels. Married to the love of her life and raising four children, she lives in the northeast, drinks a lot of tea, and is always waiting for her cats to get off her keyboard.
Website | Facebook | Twitter |