Today it is my pleasure to Welcome author
Katie Rose
to HJ!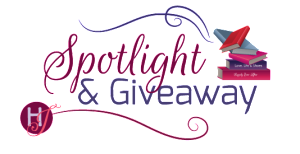 The Bad Boys of Baseball are back! In Katie Rose's sweet, sparkling novel, the newest New Jersey Sonic falls for the woman who's trying desperately to save his career.
Please summarize the book for the readers here: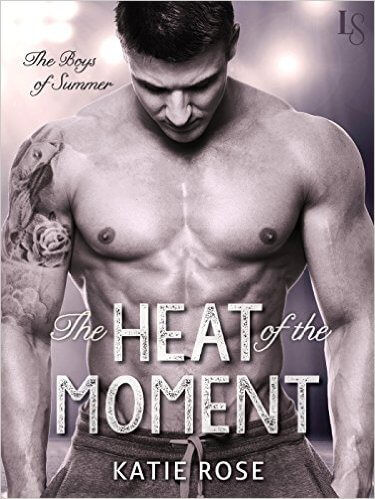 THE HEAT OF THE MOMENT is about a baseball player, Gavin King who gets injured, finds out on Twitter that he's been traded to a team that is more than a little rough around the edges. He is expecting to recover from surgery, and then find his way back to stardom. What he isn't counting on is a gorgeous physical therapist who not only gets him out of his head, but finds her way into his heart.

Please share the opening lines of this book:
"Gavin, you see those tweets about the game last night?" Arnie Lutz, outfielder for the Dodgers, approached the first baseman and held up his iPhone. "They caught that line drive you made in the ninth on video."
Please share a few Fun facts about this book…
The New Jersey Sonics baseball team puts a goldfish in the water cooler.
The heroine, Jessica Hart, is a tomboy who thought it was hilarious when they suggested in high school that she become a cheerleader. Her gay neighbor teaches her how to dress and get her romantic game on.
Loved the scene where Jake Baldwin, our hero in TOO HOT TO HANDLE, helps Gavin in secret to get batting practice. The air is humid, which makes the ball go farther. I didn't know that until Jake told me.
If your book was optioned for a movie, what scene would you use for the audition of the main characters and why?
I loved this scene where Jessica begins to relate to Gavin on a human level. Gavin is depressed, he's hurt, he's been traded down, and is afraid. Instead of indulging this, Jessica challenges him:
"What the. . ."
"Enterprise ran out of cars. I had to drop off the Lexus I was renting this morning. All they had left was a Chrysler Town and Country."
Her ginger brows arched and her nose crinkled. "Without kids, there is no excuse to be tooling around in a minivan. Why haven't you bought yourself a car?"
Her eyes locked with his and he couldn't escape. "I don't know. I guess. . ." With those green eyes looking right into his soul, he gave up. "I didn't want to think this was all permanent. You know, the injury. New Jersey. The Sonics."
She gazed at him for a moment, and then actually snorted. "Well that's ridiculous. Let's go. We're buying you a car."
What do you want people to take away from reading this book?
injuries, illnesses, bad luck. . . They are all setbacks, and absolutely no fun. But sometimes they can lead to a life-changing opportunity. Like when Gavin met Jessica.
What are you currently working on? What other releases do you have planned for 2015?
Working on the last book of the BOYS OF SUMMER series. This one will come out in 2016, and is called THE HEAT IS ON. It is about a catcher, getting ready to retire who comes home intending to fall in love all over again with his college sweetheart. She is newly divorced, and he discovers she has four small children. . .

Thanks for blogging at HJ!
Giveaway:

Ebook: THE HEAT OF THE MOMENT by Katie Rose (AMZ / B&N)
To enter Giveaway: Please complete the Rafflecopter form and Post a comment to this Q:

Love to hear what you think of my covers?
Book Info:
Physical therapist Jessica Hart has learned her lesson: Never date professional athletes. She's been down that road, and barely recovered after the relationship crashed and burned. Then Jessica meets Gavin King. An All-Star slugger with chiseled good looks, Gavin was traded to the Sonics because he hurt his knee sliding into second, and now his future is in her hands. Gavin's no bad boy—but he's tempting enough to make Jessica think twice about all her rules.
Gavin is trying to find a comfortable routine. If he wants his old life back, he must take it easy, stay out of the limelight, and keep his distance from gorgeous redheaded physical therapists. The thing is, Gavin isn't the kind of guy to sit on his ass and let other people pull his weight. And when he sees something he wants, he can't help but fight for it, even if it means risking everything, even if it only lasts a single moment: like one kiss from Jessica.


Meet the Author: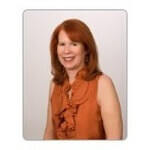 Katie Rose, was born in the Philadelphia area and works in technology. She is the author of 17 romances, winner of the Doug Perry Journalism award, RT fantasy award, and Colorado Romance Writers award. Katie is thrilled to be a part of Romance at Random's Loveswept line, featuring THE BOYS OF SUMMER series. BRING ON THE HEAT, and TOO HOT TO HANDLE (2014, 2015) are the first two of the series; Look for #3 THE HEAT OF THE MOMENT 9-2015.
When not watching sports or writing, Katie can be found at her lake house in New Jersey.