Today it is my pleasure to Welcome romance author 
Isabel Cooper
 to HJ!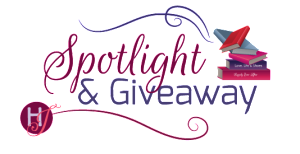 Hi Isabel and welcome to HJ! We're so excited to chat with you about your new release, The Highland Dragon's Lady!
The holiday season is just around the corner, what are Colin and Reggie's plans for Christmas?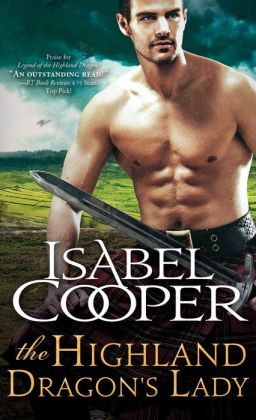 Christmas, of course, was kind of a huge deal in late Victorian England: the whole Dickensian carol-singing deal with cooked geese and mistletoe. Reggie would be used to that, and probably would have been used to coming home and spending it with her parents, however scandalous and independent the rest of her life might have been. Colin, on the other hand, is from Scotland, where Hogmanay (the New Year's celebration) rather than Christmas was a big deal. He's a man—or dragon—of the world, and the type to blend into any society's celebrations with a fair amount of enthusiasm, so he's familiar with many types of Christmas celebration.
These include the past, when it wasn't so celebration-y. At a hundred and thirty-some, Colin's too young to have been around when the Puritans banned Christmas back in England in 1647, but his siblings and parents might have told him stories—and in Scotland, it wouldn't be a public holiday again until 1958. Between that and the MacAlasdairs not being precisely Christian, he isn't inclined to wax particularly sentimental about the holiday—except that Reggie kind of is, bohemian pretensions aside, and both her emotions and her embarrassment about them make Colin happy. Also, she looks damned attractive in red velvet, and he likes the excuse to give her presents.
They don't go back to Whitehill, though. That house and part of the country have a great many unpleasant memories—and if there are pleasant ones now, everyone still needs a little time before spending Christmas there—and more practically, the top floor is still being fixed. Instead, they take a house in London, a comfortable but not showy place, and have a small Christmas with Reggie's family: Mr. and Mrs. Talbot-Jones, Reggie, Colin, Edmund, and Michael, a close friend of Edmund's about whom none of them choose to enquire.
Holly and mistletoe exist in abundance; Reggie and Colin take as much advantage of that as proximity will allow. The dinners are large and the presents thoughtful. Reggie complains that a rich man not one's husband is bad enough to buy gifts for without being more than a hundred years old into the bargain, but she finds him a couple of Spiritualist books that might actually contain some sense. Colin gives her opals set in gold, earrings and a bracelet, and a new duster for motoring. Edmund tells him not to encourage her, that motorcars are an expensive fad and will be gone in five years. Reggie threatens him with a Christmas cracker. All of them laugh a lot.
Sometimes they talk about Whitehill, but mostly not. They don't avoid it. They just don't have to.
Thanks for blogging at HJ!
Giveaway: 

A Print copy of The Highland Dragon's Lady 
To enter Giveaway: Please complete the Rafflecopter form and Post a comment to this Q: W

hat are your plans for Christmas?
About the book:
He's Out of the Highlands and on the Prowl…
Regina Talbot-Jones has always known her rambling family home was haunted. She's also aware her brother has invited one of his friends to attend an ill-conceived séance. She didn't count on that friend being so handsome…and she certainly didn't expect him to be a dragon.
Younger son of a family of shapeshifting dragons, Highlander Colin MacAlasdair has lived a life free of both family duty and mortal cares. Moving in and out of human society as he wishes, he takes very little seriously—until Regina drops onto his balcony one midnight, catching his attention and his interest. She's like no mortal he's ever met, and no matter how hard he tries, he can't seem to get her out of his head.
Bound by circumstance, drawn by the fire awakening inside of them, Colin and Regina must work together to defeat a vengeful spirit—and discover whether their growing love is powerful enough to defy convention.
The Highland Dragons Series:
Legend of the Highland Dragon
The Highland Dragon's Lady
Night of the Highland Dragon
Buy Links:
Amazon: http://amzn.to/1tBXcc5
Apple:  http://bit.ly/1Drnuix
BAM: http://bit.ly/1nNEY6Q
B&N: http://bit.ly/133C30D
Chapters: http://bit.ly/1tGmqr8
Indiebound: http://bit.ly/1sArZAY
Meet the Author:
Isabel Cooper lives in Boston with her boyfriend and a houseplant she's kept alive for over a year now. She maintains her guise as a mild-mannered project manager working in legal publishing. She only travels through time the normal way and has never fought a demon, but she can waltz. For more visit isabelcooper.wordpress.com.
Tour-wide Giveaway: a Rafflecopter giveaway