Today it is my pleasure to Welcome author
Emma Hart
to HJ!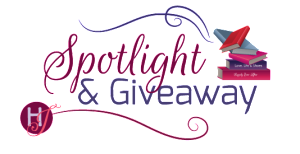 Hi Emma and welcome to HJ! We're so excited to chat with you about your new release, The Hook-Up Experiment!
Please summarize the book for the readers here: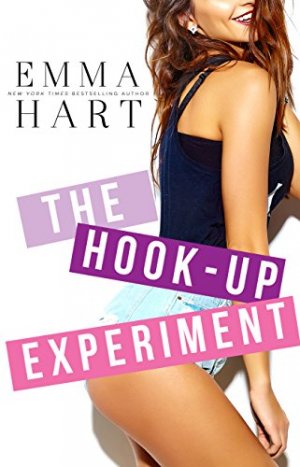 1. Hate-screw my high school nemesis.
2. Remember to hate him.
3. Prove my brother wrong.
It should be easy.
It isn't.
As the owner of Pick-A-Dick, New Orleans' premier hook-up website, my job is simple. Connect two people for a no-strings, no-expectations hook-up. The plus for my clients is that I'm the one who gets to sift through the dick pics—except this time, they're required.
My problem? My brother, co-owner of Pick-A-Dick's sister dating site, doesn't believe it's possible to hook up with someone three times and not fall in love.
I disagree. I know it's possible.
And my disagreement is exactly how I end up reconnected with my high school nemesis, Elliott Sloane. The guy who asked me to junior prom and then stood me up. Who egged my car when I rejected him, and convinced my senior homecoming date to ghost me.
It should be easy to hate-screw him. If only he was still that person, instead of a hot-as-hell single dad, working as a builder to make ends' meet, fighting for custody of his daughter.
Not to mention packing in the pants department…
Three hook-ups.
One outcome.
Right?

If your book was optioned for a movie, what scene would you use for the audition of the main characters and why?
"What are you doing?" Elliott stood in the doorway of his utility room.
It was a tiny room, barely big enough for the washer, dryer, and a sink, but he'd caught me red-handed.
I was pairing his fucking socks, for the love of God.
"Pairing your socks," I said simply. "Your washer and dryer were full, but the basket upstairs was about to overflow."
He looked at me, lips pulled to the side, amusement dancing in his eyes.
"So, I had to wash it," I went on. "But your dryer was full. So, I pulled out the dry stuff, put the wet stuff in the dryer, then put the dirty stuff into the wash."
"That doesn't tell me why I'm watching you fondle my socks."
I was playing with a ball of something, and when I looked down, I saw the folded pair of socks. Immediately, I tossed them to the "ready" pile and cleared my throat.
"I had to fold it," I said simply. "I have issues with laundry."
"You're OCD." He grinned.
"I'm not OCD!" I stood up and put a shirt in the clean pile. "I'm obsessively neat. There's a big difference. I can control my need to be tidy. I just…sleep better with the knowledge there aren't pants on the floor."
Elliott held out both hands. "Well, Peyt, it's been thirty minutes. You don't have to fold my pants while wearing your underwear."
I looked at the pile of laundry.
"But—"
He grabbed me. I was thrown over his shoulder in an instant, and he literally hauled me out of the utility room and up the stairs. I groaned.
It wasn't my fault I was a tidy person, damn it.
He took me right into his room and put me back on the bed. "Did you tidy the living room, too?"
"I might have put the pizza boxes in the kitchen," I replied, refusing to meet eye contact.
"You're OCD."
"I just told you, I'm not. I'm tidy."
"Tidy people don't get eye twitches because of laundry."
"So, I'm really, really tidy." I threw out my arms. "Is that a bad thing? I'm not obsessively clean. I won't start running my fingertips over the top of your TV to check for dust."
He shook his head and got into the bed next to me. "You would not like it if you did."
I jerked around to look at him, alarmed.
He grinned smugly. "Let me guess: you have issues with dust?"
"If I know it's there," I muttered, looking away again. "Everything has a place, and the place for dust is on my cloth."
His laugh sent tingles down my spine. "You're the craziest person I've ever met."
"Why? Because I don't like pants on the floor and dust?"
"And pizza boxes in the living room," he pointed out, moving closer to me and gently coaxing me to lie down.
I did, and he propped his head up on his hand.
"That doesn't make me crazy. It makes me clean."
"And slightly weird in someone else's house."
"You give me orgasms; I clean your house. We both win here. Don't be picky."
Excerpt. © Reprinted by permission. All rights reserved.
Thanks for blogging at HJ!
Giveaway:

Signed copy of THE HOOK UP EXPERIMENT by Emma Hart
To enter Giveaway: Please complete the Rafflecopter form and

Leave a comment with your thoughts on the book…
Meet the Author: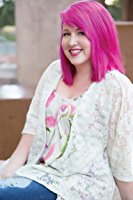 By day, New York Times and USA Today bestselling New Adult author Emma Hart dons a cape and calls herself Super Mum to two beautiful little monsters. By night, she drops the cape, pours a glass of whatever she fancies—usually wine—and writes books.
Emma is working on Top Secret projects she will share with her followers and fans at every available opportunity. Naturally, all Top Secret projects involve a dashingly hot guy who likes to forget to wear a shirt, a sprinkling (or several) of hold-onto-your-panties hot scenes, and a whole lotta love.
She likes to be busy—unless busy involves doing the dishes, but that seems to be when all the ideas come to life.
FACEBOOK / TWITTER / GOODREADS / AMAZON AUTHOR PAGE
Buy Links:
Amazon US → http://amzn.to/2lILuh5
Amazon UK → http://amzn.to/2DTFrgV
Amazon CA → http://amzn.to/2Cw3k1V
Amazon AU → http://amzn.to/2Cxl900
iBooks → http://bit.ly/TheHookUpExperimentiBooks
B&N → http://bit.ly/TheHookUpExperimentBN
Kobo → http://bit.ly/TheHookUpExperimentKobo