Today it is my pleasure to Welcome romance author
Jennie Jones
to HJ!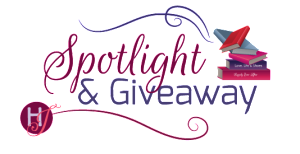 Hi Jennie and welcome to HJ! We're so excited to chat with you about your new release, The House at the Bottom of the Hill!

Thank you HJ and hello readers. I'm excited to be here.

Please summarize the book for the readers here: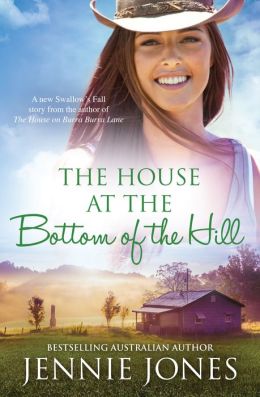 The House at the Bottom of the Hill is the 2nd in the Swallow's Fall series (but you can read them all as "stand alone" stories) I needed to introduce a new hero and heroine to the town: enter Daniel and Charlotte. They're both owners of accommodation businesses so there's an undercurrent of friction from the start. Dan has been in town six years and has big plans for his small community and his Aussie outback pub and he thinks recent newcomer and the owner of the B&B, Charlotte, is up to no good. But he's wrong. Charlotte is only in town to find answers about her mother's death. She doesn't intend to stay… so he really doesn't have anything to worry about, does he?

Please share the opening lines of this book:
Daniel Bradford leaned his shoulder against the doorframe of Kookaburra's Bar & Grill and settled in to watch the ruckus at the northern end of Main Street. Observing the redhead deal with the townspeople had become a daily ritual, as long as he wasn't too close to the kerfuffle.

She'd only been in town two weeks and already she had the committee on her back.
Please share a few Random facts about this book…
The title gave me some sleepless nights. It's 8 words long! We refer to it as THATBOTH for short. But I was determined it was the only title I wanted, especially after my 18 year old daughter said "I love that title, Mum." Fortunately, my editor agreed that she loved the title too – so it stayed.

Please tell us a little about the characters in your book. As you wrote your protagonist was there anything about them that surprised you?
Daniel is easy-going, likable and a bit of charm-boy. Charlotte is ever-so-British but not prudish, she's just hiding hurts. After writing a few chapters I knew they were going to hit it off soon but after the first kiss happened – I definitely got a surprise from both of them!

What, in your mind, distinguishes this book from other books out there in the same genre?
Difficult for me to say. I'd love to hear what reader's think about this. If I have to say something though, I'd say the humor I love to wind around the quirky secondary characters and the fast-paced dialogue between the hero and heroine are some of the qualities that make up my style.

The First kiss…
'Sorry.'

She was trying her utmost to appear her usual flippant self but it wasn't working. Not today. 'I said come over here. I want to hear that apology again.' Dan gave her a serious frown. 'Do you have any idea how much trouble you could have got into, Charlotte? Could have got me into? Our reputations are at stake.'

She stepped forwards as though in a rush, then stopped as the door closed behind her with a clunk. 'I'm very sorry.'

'It's okay,' he said. 'I was joking. Just want a closer look at your bloodshot eyes.'

Her resolve fired up, the clear whites of her eyes shining against the pupils. Ready to run or fight. Dan folded the hotel plans and tucked them beneath the bar. When had he begun to read her so well?

'I'm still joking, Charlotte. Come on over here.' He beckoned her. She took a step and stopped again. 'Right up here.'

She walked to the bar, stopped in front of him and pulled in a breath. 'I suppose there's a pay off?'

'Yeah.'

'All right then.' She wiggled her fingers at him. 'I'm ready. Give.'

Cute, but was she really ready? Dan smiled as the adrenaline inside him rose at the expectation of what was to come – the heightened moment before a fight or a tackle, when the hairs on the back of his neck stood up and his blood pumped faster.

'I can take it,' she said. 'Don't hold back.'

'Okay, I won't.' He leaned forwards, took hold of her under her arms, pulled her over the bar and hit her mouth with his.

Her hands slapped on the counter to steady herself and suddenly the bar was too wide for him, too much of a barrier. She was braced on it, her waist against it, her feet off the ground but she made no attempt to move from his kiss. He pressed his mouth on hers, prising her lips apart. Holy Jesus, he was kissing Red. She tilted her head, giving him a better opportunity to taste her. Firecracker Charlotte had her tongue against his, soft and gentle, but probing nonetheless, and she wouldn't get an iota of an argument about it from him. He hadn't felt sparks like this in – not ever. Electric sparks in his fingers, on his lips, running down the back of his legs.

He broke from the kiss and let her down. She slid to her side of the bar, holding onto it, but she didn't lose his gaze. What would she do now? He straightened and put both hands on the counter. What would he do now?

'Well,' she said, unblinking, looking as though he'd sent a volley of flaming arrows her way. 'Some pay off.'

'What's that supposed to mean?'

'I'm not sure.'

Neither was he – of anything except the current still washing through him. He made his way around the bar.

'What are you doing?'

He didn't exactly know, but it was going to involve her mouth.
Did any scene have you crying or laughing (or blushing) while writing it?
Yes! I cried and cried at one point but I can't tell you where or why. I had to write that scene though, I just had to.

If your book was optioned for a movie, what scene would you use for the audition of the main characters?
I think I'd use the first real meet (they've only nodded to one another across the street up until this point):
Charlotte gathered herself. Stay calm. He's just a guy. So why did she feel like panting her dog did on warm afternoons?

'Something wrong?' he asked with a quizzical half-smile.

'There's a queue,' Ted said, both hands flat on the counter as he leaned forwards, his frown meant to scare.

'It's okay,' Daniel said to Ted, taking his foot off the crate and turning to face Charlotte. He hooked his fingers into the back pockets of his jeans, and thrust his left leg forwards.

Alright, so he wasn't just any male specimen. Hot farm hand on hay stack, the caption said, as a vision of Daniel Bradford standing on the baler of his John Deere tractor erupted in her head. Wearing only his jeans, with fifty-five hay bales he'd hefted at his booted feet, he ran a long-fingered hand down his bare chest where rivulets of dirty sweat trailed down to his … Charlotte looked down at his— For God's sake. This was not the dream she should be having. Not in daylight.

'Looking for something particular?' Daniel asked, amusement in his tone.

The flame of embarrassment singed her cheeks. He'd caught her looking.
If you could have given your characters one piece of advice before the opening pages of the book, what would it be and why?
Oh, I think they'd be more likely to give me advice!

What are you currently working on? What other releases so you have planned for 2015?
2015 should see the release of the next two books in this Swallow's Fall series: The Turnaround Treasure Shop and Magic on Main Street. While this is happening, I'll be busy starting two new series. One set in Arizona and one set in Australia. I'm really looking forward to writing these books.

Thanks for blogging at HJ!
Giveaway:

All 3 books in the Swallow's Fall series will go to one reader (ebooks – giveaway open worldwide): The House on Burra Burra Lane, 12 Days at Silver Bells House and The House at the Bottom of the Hill.
To enter Giveaway: Please complete the Rafflecopter form and Post a comment to this Q:

Would you live in a small country town with under 100 people? Or would it be scary (or annoying) that everyone knew everyone else's business?
Excerpt
Thank you so much for hosting me HJ! I had a ball answering your questions. The House at the Bottom of the Hill was written a year ago so it was fabulous for me to revisit my story. Here's an excerpt:

Dan took a slug of his cold one. 'Had a tough day.'

'How tough?' Ethan asked.

'People are asking questions about my apartment.'

'What apartment?'

'Exactly.' Dan scanned the bar. It was gone nine o'clock, only a few stragglers left, all men. The kitchen had closed a half-hour ago. Dan liked to let Lily leave early on a Friday night. Josh was at the far end of the bar, serving the few guys Dan knew he'd be kicking out in under an hour's time.

He leaned on the counter and spoke quietly. 'I sort of got myself tangled up in a lie.' He raised his hand as Ethan lifted an enquiring eyebrow. 'A partial lie.'

'A little white one, eh?'

'Maybe the size of Mount Kosciuszko.'

'I take it this is to do with your hotel plans.'

Dan nodded. 'Seven toilets arrived unexpectedly early and I made up a story about renovating the upstairs area for an apartment.'

'That'd make a damned big apartment for one single guy.'

'They haven't figure that out yet.'

'The committee guys?' Ethan put his glass down. 'Maybe not, but wait until the ladies hear about it. They'll suss you out faster than a tumbleweed gathers dust.'

'That's what I'm worried about.' Grace already knew about it, which meant most of the women in town knew about it.

'How'd you get the idea in the first place?' Ethan asked.

'Charlotte asked what was upstairs and mentioned it looked a big enough space to have three or four apartments up there.'

'Or seven ensuite hotel rooms.' Ethan grinned. 'How's it going with Charlotte?'

'I think she might be warming to us.'

'Just as well, because Sammy is out to marry you off to her.'
Book Info:
From the best-selling author of The House on Burra Burra Lane, comes a brand-new story about opposites, attraction, an outback pub, and a pink house…
The mysterious death of her mother has left Charlotte Simmons on edge and off-balance for too long. Searching for the truth, Charlotte buys a Bed & Breakfast establishment in Swallow's Falls, a small town in Australia's Snowy Mountains, as a ploy to get close to the man who might have the answers. She'll jazz up the old place, flip it, get her answers, and be gone in two months – max.
What she doesn't count on is opposition from the dogmatic and slightly eccentric members of the town council. And the hotshot owner of Kookaburra's Bar & Grill and his two-hundred-squats-a-day physique is simply poking his handsome nose in when he offers to act as mediator between Charlotte and the council.
Easy-going Daniel Bradford knows progress is slow in Swallow's Fall. He's finally about to put his plans into place to upgrade the hotel when a prim-and-proper, citified redhead blows into town, putting everyone on edge. The only way to contain the trouble she's about to cause is to stay close – he knows trouble when he sees it, and soon it becomes very clear that there's absolutely nothing containable about Charlotte, or the way he feels about her.
Book Links:
Meet the Author: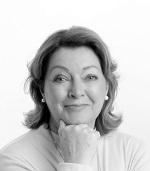 Born in Wales and now living in Australia, Jennie Jones loved everything with a romantic element from an early age. That's why she became an actor before she started writing. She toured the UK in all the grand old theatres, becoming someone else for two hours, eight performances a week and loved every second.
Now, Jennie loves writing rich, warm-hearted and refreshing stories of adventures of the heart. She's a self-confessed would-be small town country girl and longs for the day when she and her family can set up home in a cute country cottage in the middle of a huge field. Until then, Jennie is enjoying life a five minute walk to the beach. She can hear the ocean as she types her stories.
She says writing keeps her artistic nature dancing and her imagination bubbling and like acting, she can't envisage a day when it will ever get boring.
Website | Facebook | Twitter |