Today it is my pleasure to Welcome New York Times bestselling author 
Katie MacAlister
to HJ!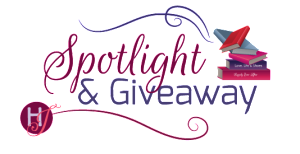 Hi Katie and welcome to HJ! We're so excited to chat with you about your new release, The Importance of Being Alice!
Please summarize the book for the readers here: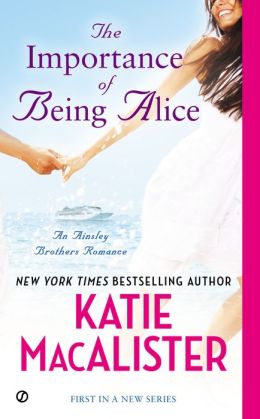 Nothing about Alice Wood's life is normal right now. Her fiance called off their wedding and relationship days before their luxurious tour down Europe's most romantic rivers, she has no job, was kicked out of her condo, and due to a horrible misunderstanding, now Alice is cooped up in her honeymoon suite with a strange—yet mysteriously handsome—British man who turns out to be an authentic aristocrat.
All Elliott Ainslie wants is some much needed time away from his chaotic family to write his latest book. But his stodgy, serious self is about to be sidetracked by a woman who seems to have jumped out of the pages of a (particularly quirky) fairy tale, one who is determined to shake up his life, and drag him into a happily ever after.

Please share the opening lines of this book:
El-eeee-uuut."

"Oh lord, not that again."

"El-eeee-uuut. Phone home, El-eeee-uuut."
Is there certain trait or je ne sais quoi that you find all your heroes have? Why do you think that is?
Definitely a sense of humor. That's super high on my list of admirable traits in men, and without it, I find them just a bit lacking. So even if a hero has a sense of humor that he keeps hidden from most people, it's there, and it's going to influence what he does and how he treats life.

Please tell us a little about the characters in your book. As you wrote your protagonist was there anything about them that surprised you?
The thing that surprised me right off the bat with Elliott was that he had such a deep romantic streak hidden away behind a stodgy exterior. I think that came from his parents, two pretty unconventional people who clearly moved through life following their hearts rather than their heads, and although Elliott tries to do the opposite, he's just not made that way.
Alice is a fighter, and a survivor of situations that might have daunted other people. She not only survived the foster system, she emerged from it without devastating scars and emotional baggage. She was definitely a leap before looking sort of girl, but it was that joie de vivre that got her through the foster years.

When you sat down to write this first book in a brand new series, was it wholly exciting or perhaps more daunting than you realized?
It was a strange combination of both, actually. I was very excited to be tackling a new series, with a family that had a lot of quirky characters, and potential for lots of fun interactions, but it was a different type of humor than I normally write with contemporaries, so I was a bit worried that my voice wouldn't adapt well. But in the end, the fun of the story took over and I had great fun sending Elliott and Alice on their adventures through Europe.

The First kiss…
…was what Alice termed a pity kiss, one Elliott gave her because (she thought) he felt she was so needy that a little kiss would cheer her up. Elliott told himself he was just trying to distract her, but the truth is more that he didn't like her being distressed, and did the one thing that he felt would, in fact, make her happy. Naturally, he ignored the fact that he enjoyed the bejeepers out of it, too.

Did any scene have you crying or laughing (or blushing) while writing it?
Sadly, it's based somewhat on fact—and that's the scene with the eggs in the coffee shop. I have a tenuous grasp of European languages, and while I never ordered food in a Dutch coffee shop, I did try to order a pasta dish in France, and ended up with something unrecognizable (to this day I don't know what it was because the friends I was with were laughing so hard they couldn't talk). Also, Alice and I share not only a susceptibility to, shall we say, potent second hand smoke, but a dislike of the taste of hard liquor.
With all this in mind, I giggled my way through writing the scene where Alice stuffs her purse with leftover eggs, and later kind of nibbles on it while trying to get sexy with Elliott. Because that's so totally something I would have done in the same circumstances.

If you could have given your characters one piece of advice before the opening pages of the book, what would it be and why?
For Alice, I'd definitely tell her to be a bit more proactive with thinking ahead—she could have saved herself a lot of grief when she lost contact with Elliott if only she'd had the foresight to get his cell number. And for Elliott, I'd tell him from one writer to another not to leave his writing until he was right up against a deadline. OK, I ignore that one all the time, so I guess instead I'd tell him to stop worrying about whether or not he was becoming his father, and just enjoy life.

What are you currently working on? What other releases so you have planned for 2015?
I'm working on a book in my dragon series right now, and trying to decide what contemporary I will want to do after that. So many book ideas to juggle!

Thanks for blogging at HJ!
Giveaway:

2 Print copies of THE IMPORTANCE OF BEING ALICE
To enter Giveaway: Please complete the Rafflecopter form and Post a comment to this Q:

Alice was technically on the rebound when she met Elliott; do you feel that rebound romances really have a future, or are they more doomed from the start?
Excerpt
Expense Account

Item one: fifteen euros

Remarks: Hookah. I have no memory of this purchase.

"This day," Elliott said to a gull that sat on the railing of the cabin's minuscule deck and pecked in a desultory manner at a bit of bread it had scavenged up somewhere, "is one of the longest I've ever known. It should most definitely be seven o'clock by now, shouldn't it?"

The words spoken aloud shocked him into adding, "Not that I am looking forward to dinner with Alice, mind you. It's just that I've been in the cabin all day, and I've written the amount I set myself to write, and then some, and now I am hungry and thirsty and could do with a break. That's all very reasonable, isn't it, gull? It's not as if I've been wishing I could have gone with the others to see the windmills. I've seen windmills. Once you've seen four or five, you're really at the limit of windmill appreciation, and nothing further can be served by seeing more."

Except the fact that a little fresh air and exercise is good for the creative processes. And he might have been able to explain to Alice any signs that were in Dutch.

Guilt twinged at him when he thought of her. "I don't fancy her," he said, sitting down in a wobbly plastic chair and putting his feet up on the rusted railing. The gull, not in the least bit frightened of him, hopped along the railing to peck hopefully at his shoes. "Oh, she's nice enough to look at. More than nice enough, quite pleasant, as a matter of fact. No, it's not that I couldn't fancy her given half the chance, but she's so . . ." He waved a hand in the air. The gull cocked his head and watched him, clearly expecting treats. ". . . so spontaneous. You didn't see, but she just asked me out to dinner as if I'd been hoping for it. Which I haven't. Hell, she was Patrick's girl! I'd never poach on a friend's girl. Although Patrick made it quite clear that he's done with her, so if I wanted to, it would be within my rights to do so."

He fell silent, absently watching the gull nibble on one shoelace. Why was he there, at that moment? Why hadn't he gone back home once he found the cabin was occupied? Why had he accepted Alice's dinner invitation when he had every intention of keeping her at arm's length?

Dammit, he didn't need a woman complicating his life, and he certainly didn't need a spontaneous, erratic woman who evidently acted on every whim, and who took so much joy in simple things.

"She's never been abroad," he informed the gull, who attempted to consume his shoelace despite the fact that it was attached to his shoe. "Look how excited she got about seeing a bunch of windmills—poor woman is desperate to soak up all the local color, and she's stuck with this motley group. I could have gone with them, could have shown her around, let her see the interesting side of Holland rather than a dry, uninteresting visit to a collection of moldy windmills. I could have gone with her today, and written during the night, while she was sleeping."

The memory of her snoring gently into her pillow the night before made him smile. She certainly had been exhausted, and although he had expected to find her presence in the cabin an irritation, it had been just the opposite—he had written late into the night, strangely comforted by the sounds of her sleeping just a few feet away.

"Right," he said, shaking his head and getting to his feet. The gull squawked his protest, and flapped his wings. "Those are borderline stalker thoughts. I refuse to be interested in her. She's on the rebound, and vulnerable, and it would be ungentlemanly to express any sort of carnal thoughts about her. I will simply accompany her to dinner, and then let her go her own way without my attentions."

He held on to such noble thoughts until the last few hours dragged past, most of which he had spent writing. When he finally did escape his laptop that evening, he found himself on the dock watching as Alice hurried toward him. Her walnut-colored hair trailed after her like a banner, the gauzy material of her dress molding to her body with the gentle caresses of the wind. He suddenly wished he was that wind, then reminded himself of the fact that he wasn't interested in her, at least not in a physical way.

"Your Majesty!" she bellowed, waving her arm in the air in a manner guaranteed to attract attention. He sighed as several tourists, on the way to and from their own ships, paused to look curiously at him.

"She's deranged," he told the nearest group. They nodded and moved on.
Book Info:
From New York Times bestselling author Katie MacAlister comes a series about finding your own wonderland—through one roadblock at a time….
Nothing about Alice Wood's life is normal right now. Her fiancé, Patrick, called off their wedding and relationship only days before their nonrefundable wedding trip. And though a luxurious European river cruise for one is just what she needs, it's not what she gets….
Due to a horrible misunderstanding, Alice is now cramped in her "romantic" suite with one of Patrick's friends. Instead of cruising along the Rhine, Main, and Danube rivers sipping champagne with the love of her life, she's navigating the waters with a strange—yet mysteriously handsome—British aristocrat.
A baron of dubious wealth—and not-so-dubious debt—Elliot Ainslie is just looking forsome alone time to write the books that keep his large family afloat. But his stodgy, serious self is about to be sidetracked by a woman who seems to have jumped out of the pages of a fairy tale, one who is determined to shake up his life…and include him in her own happily ever after.
Meet the Author: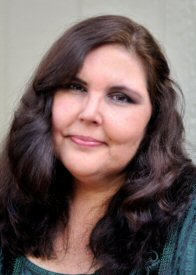 For as long as she can remember, Katie MacAlister has loved reading. Growing up in a family where a weekly visit to the library was a given, Katie spent much of her time with her nose buried in a book. Despite her love for novels, she didn't think of writing them until she was contracted to write a non-fiction book about software. Since her editor refused to allow her to include either witty dialogue or love scenes in the software book, Katie swiftly resolved to switch to fiction, where she could indulge in world building, tormenting characters, and falling madly in love with all her heroes.
Two years after she started writing novels, Katie sold her first romance, Noble Intentions. More than fifty books later, her novels have been translated into numerous languages, been recorded as audiobooks, received several awards, and are regulars on the New York Times, USA Today, and Publishers Weekly bestseller lists. She also writes for the young adult audience as Katie Maxwell.
Katie lives in the Pacific Northwest with two dogs and a cat, and can often be found lurking around online.
I hang around Facebook a lot, both on my official page at https://www.facebook.com/katie.mac.minions as well as the discussion group (which is really just a replacement for my message forum, with lots of chatting, contests, etc.) at https://www.facebook.com/groups/359678384170905/