Today it is my pleasure to Welcome author
Cecilia Galante
to HJ!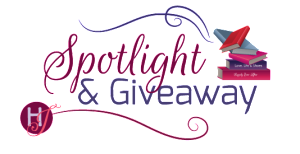 Hi Cecilia and welcome to HJ! We're so excited to chat with you about your new release, The Invisibles

!


Cecilia Galante's adult debut about the complicated and powerful bonds of female friendship—a compelling, moving novel that is told in both the present and the past.

Please summarize the book for the readers here: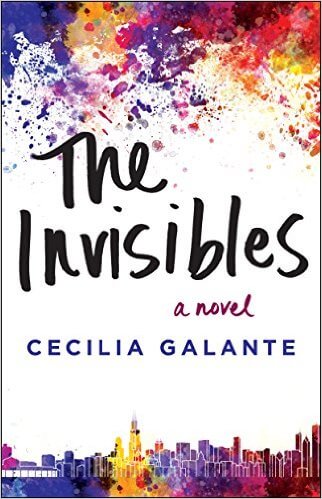 Four childhood friends who have long since lost touch reconvene after one of them tries to commit suicide. As the women gather and reminisce, the truth about their lives comes to light. And when The Invisibles (which is what they used to call themselves as teenagers) decide to take the road trip they always dreamed of, they will be forced to reveal their deepest secrets and confront the night that changed them forever.

Please share the opening lines of this book:
"It was not until she reached the corner of Grove Street, where the sidewalk buckled and the pre-dawn smells of yeast and fabric softener perfumed the air that Nora remembered it was her thirty-second birthday. She stopped abruptly, as if someone had yanked a leash around her neck, and the let the information settle along her shoulders. Thirty two."
Please share a few Random facts about this book…
I wrote a lot of it outside during the summer, as dusk fell, beneath my lilac trees in the back yard.
After I finished the second draft, I threw it into the bottom drawer of my writing desk, sure that I'd never look at it again.
Coming home at the end of a really stressful week at work, I walked into my house to find that a water pipe in the kitchen had burst and the floor was submerged. I literally sat down and cried.

Two seconds later

, my agent called to tell me that two publishing houses wanted to buy The Invisibles. I burst into fresh sobs, but this time they were tears of joy!
Please tell us a little about the characters in your book. As you wrote your protagonist was there anything about them that surprised you?
Nora- Main character. The person whose eyes we see everything through. Lonely. Bereft. Holding an unbearable secret.
Ozzie: Big mouth. Funny, vivacious, the owner of a filthy mouth. Only character who can be counted upon to tell the brutal, absolute truth about anything.
Monica: Once a chubby introvert, now a sleek, Botoxed Manhattan-ite. Holding on in a relationship that is thin, tenuous. Has no idea who she is or what she wants.
Grace: Suicide attempter. Artist. New mother, struggling with post-partum depression. Has requested the women convene in a desperate attempt to reconcile the demons of their past.
As you wrote your protagonist was there anything about her that surprised you?
I was not surprised by the things Nora did, since I felt closest to her than any other character. Some of the things Ozzie did surprised me, though! I loved her honesty, but the way she got her points across sometimes threw me for a loop.

The First kiss…
My first kiss belongs to a boy named Kenny Peters, who was our newspaper boy in Matamoras, Pa. He used to leave little love notes for me, tucked inside the paper, and one of them asked me to meet him on Mountain Road that evening after dinner. I rode my bike out to the designated place, and closed my eyes as he leaned over the handlebars of his bike and pressed his lips against mine. The memory of whatever shot through my stomach at that moment remains with me to this day!

Did any scene have you crying or laughing (or blushing) while writing it?
I cried while writing one of the final scenes in which the Invisibles convene and finalize their stick-wishes once and for all. It was such a full-circle moment for the women, and such a long one in coming that it felt like an enormous relief, both for them and for me!

If your book was optioned for a movie, what scene would you use for the audition of the main characters?
I would use the scene in which the girls gather for their very first Invisibles meeting up on the roof of the girl's home. I think this scene tells us everything we need to know (before, since and now) about each of the characters, and it would be a great starting point for the rest of the story.
"The women watched as Ozzie turned around again and faced the moon, She raised her hands the way she had always done, until the milky, orbital belly was centered directly between them and threw her head back. "I want to forgive my mother for the things she did to me and to stop the cycle she dragged me into. I want to reach down inside myself and find the strength I know is in me to leave the man who treats me so badly, to create a life for myself and my children of stillness and love." She lowered her arms slowly, as if the words themselves had gotten too heavy. Nora stood up and put her arm around her. She pressed her mouth close to Ozzie's ear. "You will, she whispered fiercely. "You will, and we'll help you. Every step of the way."
If you could have given your characters one piece of advice before the opening pages of the book, what would it be and why?
I would tell each and every one of them that they were loved, loved, loved. Not by the people they needed to be perhaps, but by each other, which in the end, would and will sustain them.

What are you currently working on? What other releases do you have planned for 2015?
I'm currently working on another middle-grade novel for my wonderful editor at Scholastic.
New releases for 2016 include a middle grade novel with Scholastic called The World From Up Here, and another adult novel with Harper Collins, titled Bird of Paradise.

Thanks for blogging at HJ!
Giveaway:

Print Copy of THE INVISIBLES
To enter Giveaway: Please complete the Rafflecopter form and Post a comment to this Q:

Are there things or people in your past that you are unable to forgive? Why or why not? What might happen if you did?
Excerpt from The Invisibles:
She could hear the phone ringing in her bedroom as she unlocked her front door. Alice Walker bolted toward it, barking after each ring, as if the phone might respond. Nora hung back, struggling to get her key out of the lock, which still continued to stick, despite numerous complaints to the landlord. She tugged again. Nothing. Well, she'd have to let the machine get it. It was probably just Trudy or Marion from the library anyway, calling to ask her to pick up some more coffee beans on her way in. Between the three of them, the office coffeepot went through at least four refills a day.
"Hey, this is Nora." The recorded sound of her voice echoed through the empty apartment. "I'm not here, but I will be eventually, so please leave a message." Nora winced, listening. She'd gone through at least a dozen messages when she'd set up the machine, trying her voice out each time—a little happier here, more serious there—until she'd just said to hell with it and settled on this one.
There was a pause and then:
"Norster?"
Nora's fingers froze around the rubber grip of the keys. No one had called her Norster since she was seventeen years old. And even then, there had been only one person who had ever used that name.
A throat cleared. Then: "Nora Walker? Is this you? God, I hope I have the right number. This is . . ." There was a muffled noise, as if the receiver had just been covered, and then the faint, nearly obscured sound of a reprimand. "I need a minute, Jack, okay? Mommy just needs one minute. Now, please."
No. It couldn't be. Nora gave the key a final furious tug and then let go of it altogether, racing toward her bedroom. It just couldn't be.
"Sorry about that." The voice was back, unmuffled now and slightly raised. "Um, this is Ozzie Randol. I'm just calling to—"
"Ozzie!" Nora snatched the phone up so quickly that she almost dropped it. "Ozzie, I'm here!"
"Nora! Oh my God!"
"Ozzie." Nora said the name a third time, as if the word itself would settle her breathing somehow, stop her legs from trembling. Her windbreaker, unzipped and loose, hung open in front of her like a mouth agape. How long had she been waiting for this moment? She couldn't remember anymore. "Oh, Ozzie. Oh my God. Is that really you?"
Ozzie laughed. "Of course it's really me. You know any other girls out there named Ozzie?"
"No." A giggle emanated from Nora's mouth like a bubble. "No, I've never met another Ozzie." She sat down carefully on the end of her bed, smoothing the edge of the white comforter with the palm of her hand. Ozzie had the same laugh, a bright burst of sound that came out of a mouth so wide and lips so full that Nora used to wonder how everything fit in there together—and still looked so pretty.
Excerpts. © Reprinted by permission. All rights reserved.

Book Info:
Thrown together by chance as teenagers at Turning Winds Home for Girls, Nora, Ozzie, Monica, and Grace quickly bond over their troubled pasts and form their own family which they dub The Invisibles. But when tragedy strikes after graduation, Nora is left to deal with the horrifying aftermath alone as the other three girls leave home and don't look back.
Fourteen years later, Nora is living a quiet, single life working in the local library. She is content to focus on her collection of "first lines" (her favorite opening lines from novels) and her dog, Alice Walker, when out-of-the-blue Ozzie calls her on her thirty-second birthday. But after all these years, Ozzie hasn't called her to wish a happy birthday. Instead, she tells Nora that Grace attempted suicide and is pleading for The Invisibles to convene again. Nora is torn: she is thrilled at the thought of being in touch with her friends, and yet she is hesitant at seeing these women after such a long and silent period of time. Bolstered by her friends at the library, Nora joins The Invisibles in Chicago for a reunion that sets off an extraordinary chain of events that will change each of their lives forever.
The Invisibles is an unforgettable novel that asks the questions: How much of our pasts define our present selves? And what does it take to let go of some of our most painful wounds and move on?
Buy Links:   Amazon | B & N | iTunes | Kobo  |Indie Bound | BAM


Meet the Author: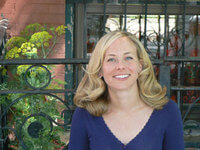 Cecilia Galante is the author of several middle grade, young adult and adult novels. She also teaches 8th grade English at Wyoming Seminary Prep School, and teaches creative writing in the MFA program at Wilkes University.
Author Links:  Facebook | Twitter | GoodReads