Today it is my pleasure to Welcome author
Valerie Bowman
to HJ!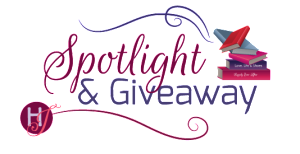 Hi Valerie and welcome to HJ! We're so excited to chat with you about your new release, The Irresistible Rogue!
A PROPOSAL FROM A SCOUNDREL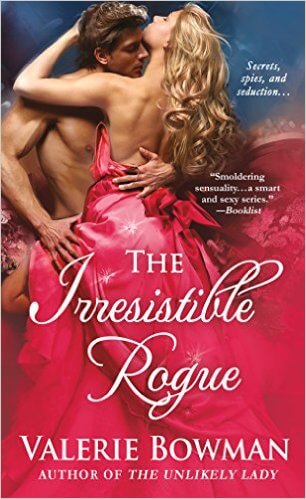 Daphne Swift has not laid eyes on her devilishly charming husband, Captain Rafferty Cavendish, in quite some time. As a matter of fact, she wants the rogue to annul their brief marriage so that she can marry the reliable and estimable Lord Fitzwell. But the breathtakingly handsome Rafe is not interested in letting Daphne go-at least not without paying his scandalous price…
THE SEDUCTION OF HIS WIFE
Rafe prefers to face the dangers of spying alone, but this time he needs his innocent, fiery wife to uncover the information he seeks. He has even agreed to release her from their marriage if she submits completely to his plan. However, Daphne's alluring combination of courage and curves makes her a dangerous distraction, and it is not long before Rafe is trading subterfuge for seduction in order to prove that Daphne is meant to be his and his alone..

A few Fun Facts about The Irresistible Rogue:
Fun Fact #1 – The Irresistible Rogue is inspired by The Philadelphia Story which is a play (and a movie!) about a divorced couple. Not easy to set in the Regency but I gave it my best shot!
Fun Fact #2 – By the time I had come up with the story idea I didn't have a little sister for my heroine (hadn't given her one in previous books!). And I REALLY needed a little sister to make the Philadelphia Story plot work. Luckily, my clever editor came up with the idea of a young cousin and Delilah was born!
Fun Fact #3 – There are cliffhangers at the ends of all the books in the Playful Brides series. The last two books, the cliffhanger didn't come to me until I was writing the last pages!
Enjoy an exclusive excerpt from The Irresistible Rogue:
Here's a scene in which Rafe has to go explain himself to Daphne's older brother.
Rafe poured himself another finger of brandy and downed that, too. He needed to fortify himself before speaking to the Earl of Swifdon. The odds were good that Daphne's brother would take a swing at him and experience had taught Rafe well that punches were much less painful when one had a bit of liquor in one's belly. Most things hurt less when one had a bit of liquor in one's belly.
He downed the drink, blew out his breath, and straightened both his shoulders and his cravat. Then he marched out of the drawing room, down the corridor, around the corner, and stood in front of the imposing double wooden doors to Swifdon's study.
Jesus. The last time Rafe had been here, it had been to consult with the former earl, Donald, about their trip to France. That mission had been important to him. All of his missions were. Rafe had grown up on the wrong side of town, to the wrong father, with the wrong . . . everything. But he'd used his cunning and skills with people to make a life for himself in the army, to make a name for himself in the War Office. And now, here he was, in a place he never belonged, in the corridors of the rich and titled in Mayfair. God, life was unpredictable. That last mission had been important, yes, but it was nothing compared to this mission. This mission wasn't for the War Office or the Crown, though on the surface it might be. This mission was for him. This mission involved settling an old score.
Rafe shook his head and knocked once.
"Come in," came Swifdon's sure voice.
Rafe took a deep breath. In his experience, angry older brothers of angry, young, beautiful ladies were not easy to deal with. Best get this over with. He pushed open the door and strode inside.
A good spy was always aware of his surroundings. Escape routes, possible hiding spots, and exit strategies. Rafe scanned the room in an instant. Four walls, two doors, and a plethora of windows that lined the wall facing the street. A sofa, three chairs, a large desk, a potted palm, and rows of dark bookshelves.
"Swifdon," Rafe intoned, coming to stand in front of the earl's desk, his booted feet braced apart, his hands clasped behind his back. He nodded to the earl once.
"I see you made it here safely," Swifdon said.
Rafe inclined his head. "I did."
"No wounds from my sister?"
"Only to my confidence, my lord."
Swifdon laughed at that. "Allow me to cut to the chase, Cavendish."
"By all means."
"Why did you think it would be a good idea to marryDaphne? You must know that grounds for an annulment are extremely rare."
"I do, my lord. Insanity is one." Rafe cleared his throat. "And impotence. I beg you to claim I'm insane, because I doubt anyone would believe I'm impotent."
Julian shook his head. "Daphne told me that the prince has agreed to see to it himself. I'm not sure he has that authority, to be honest. Regardless, I have no idea what the hell you were thinking by marrying her and I frankly have no idea what the hell Donald was thinking to allow it, but I know my sister can be convincing and she somehow induced you to allow her to be part of an operation last spring."
"That's the gist of it."
"I must admit it was news to me that Daphne is fluent in Russian."
"I was equally surprised when she informed me of that in Donald's presence," Rafe answered.
"I can't say I'm particularly surprised, though," Swifdon added. "She's always been uncommonly intelligent and dedicated toward helping her country. If my father thought Russian would be useful for Donald, I can only imagine how she begged Donald to allow her to study it."
"Lady Daphne is quite convincing, my lord. I've experienced it firsthand."
Swifdon raised a brow. "And Daphne . . . convinced you to allow her to take Donald's place on the first mission?"
"That's the nice way of putting it." Rafe tugged at his cravat. It was hot in the earl's study. Exceedingly so.
"Extorted is more like it," Swifdon said with a smile.
Rafe cleared his throat. "She, uh, did mention that she'd tell Donald that we—"
Swifdon raised a hand to stop him. "I feel a bit sorry for you, Cavendish. When Daphne wants something, she gets it."
"Yes, my lord. I've learned as much."
"And now she wants an annulment."
"Yes."
"But you refuse to give it to her."
"Not at all. I need her help again and getting the annulment afterward makes more sense."
Swifdon narrowed his eyes on Rafe and pushed back in his large leather chair. "And ensures that she will agree to help you?"
"That, too," Rafe admitted.
"Does Daphne want to help you?" Swifdon asked.
"She says as much."
"That sounds like Daphne." Swifdon nodded. "Is she still angry with you?"
"She wouldn't hear me out earlier when I tried to explain why I wouldn't grant the annulment right away. And she's worried that I may ruin her potential engagement to Fitzwell."
Swifdon shook his head. "Fitzwell seems like a decent enough chap and Daphne appears to have made up her mind about him."
Rafe inclined his head toward the earl. "I hate to point it out, but given the circumstances, such a marriage would hardly be legal."
Swifdon grinned at him. "Ha. You're right, Cavendish. And I obviously cannot allow her to become engaged knowing she is legally bound to you, but if I know Daphne, she'll marry Fitzwell one way or another. Regardless, I'm willing to allow her to accompany you and see to the annulment immediately after."
Rafe shifted on his feet. "But?"
"But what?"
Rafe coughed lightly into his hand. "With all due respect, my lord, what are the conditions? I know your family well enough to know there are always conditions."
Swifdon laughed aloud at that. "And so there are."
Rafe smiled. "I thought so."
Swifdon leaned back in his chair and steepled his fingers in front of his face. "The first condition is that not a hair on her head is harmed."
Rafe bowed slightly. "Rest assured. I will protect her with my own life."
"I know you will, Cavendish. If I didn't believe that, I'd never allow her to go with you."
Rafe kept his eyes trained on his boots. "I am amazed at your faith in me, my lord. After what happened with—"
"Donald's death was not your fault, Cavendish. No one believes it was but you."
"I intend to avenge him, Swifdon."
The earl's gray eyes took on a hard sheen. "You're just the man for the job. And if you must know the truth, I'm doing this for Donald, and for Daphne. Donald saw fit to allow Daphne to go with you last time, I cannot but imagine he would agree to it a second time, especially when this time is for his own sake." The side of his mouth tucked up in a half-smile. "Besides, since the marriage has already taken place, we may as well get more use out of it."
"I'm glad you find this amusing, my lord. I had entered this room not knowing if you would welcome me or call me out."
Swifdon leaned forward, and braced his arms on the desk. "I'm not unfamiliar with this case. I spoke with a friend at the War Office. You have a good chance at tracking down the men the Russians work for if you can trade for the letters."
"Yes. They believe me to be a ship's captain. And Daphne is my, er, cabin boy. I believe they'll trust me again. Daphne will be completely safe."
"I have no doubts."
"My lord?" Rafe shifted again.
"Yes?"
"What is the second condition?"
Swifdon folded his hands together. "I hope it goes without saying, but the second condition is that you keep your hands to yourself. Regardless of the law, as far as I'm concerned, your annulment is contingent on your marriage remaining unconsummated. If you so much as lay a finger on her, I'll kill you myself."
Giveaway:

2 Print copies of THE IRRESISTIBLE ROGUE by Valerie Bowman
To enter Giveaway: Please complete the Rafflecopter form and Post a comment to this Q:

In The Irresistible Rogue, Daphne Swift is given the opportunity to become a British spy. Do you think you'd make a good spy? Why or why not?
Meet the Author:
Valerie Bowman is a historical romance author who writes racy Regency romps! Her debut novel was published in 2012. Since then, her books have received starred reviews from Publisher's Weekly, Booklist, and Kirkus. She's been an RT Reviewers' Choice nominee for Best First Historical Romance and Best Historical Romance Love and Laughter. Two of her books have been nominated for the Kirkus Prize for fiction.
Valerie grew up in Illinois with six sisters (she's number seven) and a huge supply of historical romance novels. After a cold and snowy stint earning a degree in English Language and Literature with a minor in history at Smith College, she moved to Florida the first chance she got. Valerie now lives in Jacksonville with her family including her rascally rescue dog, Roo. When she's not writing, she keeps busy reading, traveling, or vacillating between watching crazy reality TV and PBS.
Visit Valerie on the web at www.ValerieBowmanBooks.com
Twitter: @ValerieGBowman
www.Facebook.com/ValerieBowmanAuthor

Book Links: