Today it is my pleasure to Welcome New York Times bestselling author 
Jane Porter
 to HJ!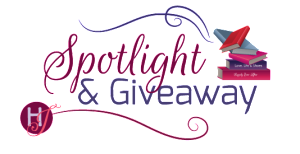 Hi Jane and welcome to HJ! We're so excited to chat with you about your new release, The Kidnapped Christmas Bride!
All he wants is a Christmas memory…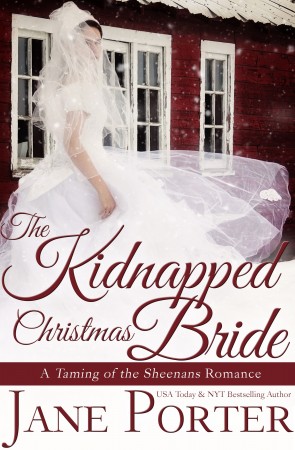 Trey Sheenan has cultivated his reputation as Marietta's resident bad boy, until one day he lets things go too far and he loses everything—his freedom, his fiance McKenna Douglas, and his infant son.
McKenna has loved Trey since they were kids, but she's had enough. When Trey is sent away for five years, McKenna is determined to do what's right for her and baby TJ, which means putting her mistakes—namely Trey—behind her, and move on.
When Trey is released early, he returns to Marietta determined to beg McKenna's forgiveness and become the father TJ needs him to be, only to discover that he's too late. McKenna's marrying local insurance agent Lawrence Joplin in a candlelight Christmas wedding.
Or is she?
Once again, Trey risks everything, but this time it's for love….and the memory of one perfect Christmas together as a family.
Do you have a Favorite Scene from The Kidnapped Christmas Bride to share with us?
I have so many favorite scenes in this book, it's hard to pick just one.  You see, Trey Sheenan has lived in my heart and my head for a long time and I was so thrilled to finally be able to tell his story.  I think one of my favorite scenes comes early in the story, at the beginning of chapter three when Trey wrestles with himself about disrupting McKenna's wedding.  It was such a difficult decision for him.  I loved diving into his head and picking apart his thoughts and emotions, the magnitude of what he was about to do and why.  Trey isn't a perfect hero but I loved bringing him to life, sharing every flawed piece of him with you and giving him his HEA!
Excerpt:
"You've been up for awhile, haven't you?"

"Hard to sleep with so much on my mind."

She sipped her coffee, and a long lock red hair fell forward. Carelessly she pushed it back,

anchoring the curl behind an ear. "What's on your mind?"

He placed another skillet on the stove, turned on the burner, and added butter to the pan. "I

want you and TJ happy," he said after a moment.

"TJ's happy."

He shot her a look over his shoulder. "I want you happy, too."

She didn't look at him. She stared at the pan, watching the butter melt. "We're here for TJ.

This is about him."

"Not for me."

"Trey, it's important I be straight with you. I want to be fair to you. I'm not interested in romance, or a relationship with you. But I would like to be friends. Good friends. That way we can raise TJ amicably, without tension."

"I agree."

"But a romantic or sexual relationship would just complicate everything. You know it would. The sex thing always gets us in trouble."

He'd learned a lot living for the past four years with little personal space and zero privacy. He'd

learned to check his emotions by removing himself from a situation. He did that now, aware that this wasn't about him, but her, and what she needed. McKenna needed to feel safe. She needed space.

She needed time. No problem.

He nodded as he poured the beaten eggs into the skillet with the melted butter. "You're right,"

he said. "The sex was a problem."

Her jaw dropped ever so slightly. "You think so?"

"I do." He put the ceramic bowl in the sink and rinsed it out before reaching for one of the

green checked dishtowels to dry his hands. "The problem is that the physical side of our relationship was too good. Making love felt so natural that I think we expected the rest of our relationship to be that way." He glanced at her. "Now, I don't regret the sex. It was hot. Pretty damn amazing. You know how much I love your body, but maybe the touching and kissing got in the way."

She blinked. "Wow. I'm….shocked. But in a good way."

"That's good." He smiled at her. "It's nice that we are on the same page."

She pushed her hand through her hair, shoving it back from her face and he told himself he hadn't noticed the way her shirt cupped her breasts or lifted to reveal several inches of pale creamy skin high on her thigh.

They weren't lovers anymore. They were friends. Platonic friends. Platonic friends who didn't have fringe benefits. He'd make sure of that. And he'd be the best platonic friend she ever had. So good that she'd be the one to begging to get back into his bed.

He gestured to the pile of clothes still stacked outside her door. "I picked up a sweatshirt for TJ at the convenience store, and found some clothes that belong to one of my brothers that will get you covered and warm until we can go shopping after breakfast. Feel free to top off your coffee before you shower and dress. I'm sure you'll feel far more comfortable and less naked once you're out of that old shirt and dressed."

She stared at him a moment, and then nodded. "Sounds like a plan."
Thanks for blogging at HJ!
Giveaway: 

$10 Starbucks giftcard, chocolate + a copy of A Very Marietta Christmas and festive reader goodies
To enter Giveaway: Please complete the Rafflecopter form and Post a comment to this Q: 

Name the Sheenan Brothers in previous books from Jane Porter's Taming of the Sheenans series.  Whose story do you love best so far and why? 

Meet the Author: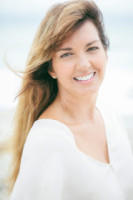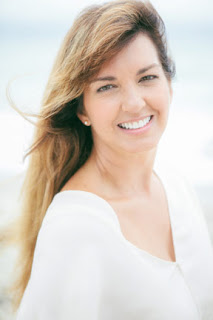 New York Times and USA Today bestselling author of forty-nine romances and women's fiction titles, Jane Porter has been a finalist for the prestigious RITA award five times and won in 2014 for Best Novella with her story, Take Me, Cowboy, from Tule Publishing. Today, Jane has over 12 million copies in print, including her wildly successful, Flirting With Forty, picked by Redbook as its Red Hot Summer Read, and reprinted six times in seven weeks before being made into a Lifetime movie starring Heather Locklear. A mother of three sons, Jane holds an MA in Writing from the University of San Francisco and makes her home in sunny San Clemente, CA with her surfer husband and two dogs.
Find Jane Online:

https://www.facebook.com/authorjaneporter
https://twitter.com/authorjanep
http://instagram.com/authorjaneporter
https://www.youtube.com/user/authorjaneporter