Today it is my pleasure to Welcome romance author
Nicole Camden
to HJ!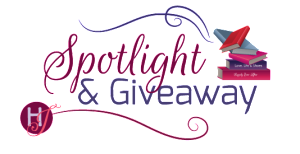 Hi Nicole and welcome to HJ! We're so excited to chat with you about your new release, The Lady Vanishes!
Please summarize the book for the readers here: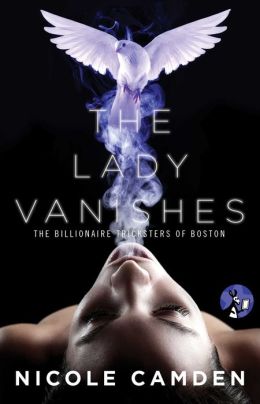 Milton Shaw is an eccentric software billionaire with an obsession for magic. While performing at the Boston Children's Hospital, he runs into the lovely—and quite reserved—Dr. Regina Burke. Fascinated, he pulls out all the tricks in his arsenal to get her into his life…and his bed. Regina Burke is the daughter of a hedge fund owner who stole hundreds of millions of dollars and prefers to avoid the limelight, especially the one surrounding Milton Shaw, but when he works his magic, she finds him impossible to resist.

Please share the opening lines of this book:
"THE STAGE IN THE ENTERTAINMENT ROOM at Boston Children's Hospital was small, but Milton Shaw made good use of the space. He'd invited all six kids who'd come to see him perform onto the stage and was showing in turns how to do simple tricks. He was wearing a suit, as he always did, a top hat, and a small black mask."
Please share a few Random facts about this book…
Regina's sister, Celeste, is completely obnoxious and hilarious. Love her.
Milton asks his friend Roland—who grew up with an infamous criminal—to show him how to remove a bra without a woman noticing.
I wrote the book in the early fall, but it's set in the winter and I made the winter is really horrible in Boston during the story…I hope I didn't have anything to do with the mess they're dealing with right now…lol.
Please tell us a little about the characters in your book. As you wrote your protagonist was there anything about them that surprised you?
Yeah, Milton's determination surprised me. I thought at first that he would be kind of shy, having been a software nerd, but he didn't turn out that way.
Regina actually annoyed me a little at first, because I loved Milton, but she has her reasons for being reluctant to get involved.

What, in your mind, distinguishes this book from other books out there in the same genre?
It has a unique hero. A billionaire who is intelligent, but also vulnerable, awkward, enthusiastic, and fun. The story is more than just sex, though yes, there is lots and lots of sex. It's just fun and naughty dirty sex, not serious twisted sex.

The First kiss…
She initiates it actually, kissing his cheek. Milton doesn't have the self-control not to grab her…lol.
Stepping even closer, she laid a hand on his chest. He worked out; the muscles beneath her fingers were solid. She shivered. She'd heard magicians had to keep themselves in shape for their tricks; they had to be flexible, strong, able to endure pain and discomfort.

She swallowed and went to her tiptoes, pausing with her lips near his mouth. "Thanks, magician." She kissed one of his lightly stubbled cheeks. His breath escaped in a rush, and he seized her, moving her backward into an alcove, deeply shadowed, with a small ledge, like it had once housed a payphone.
Did any scene have you crying or laughing (or blushing) while writing it?
This scene made me laugh because it's so crazy and odd, like Milton, although I'm sure it would have been cooler if Milton had known how to remove a woman's bra without asking for help. I wanted to show his relationship with his friend Roland, whose story is told in the third book in the series.
If she's around me for this benefit, will she kiss me again? Can I remove her bra without her noticing? Maybe… Her breasts were not big, but they were nicely rounded. He lusted to touch them, weigh them in the palm of his hands.

"Milton?" Roland stepped into the entryway and snapped on the light, making Milton blink.

"Hey, Roland, have you ever removed a woman's bra without her noticing?"

Roland's eyebrows shot to his forehead, and he choked out, "You know, Milton, most people start with 'good morning.' "

Milton scowled. "Good morning. Have you?"

Roland ran a hand through his hair and gave Milton a devilish half smile. "I have, but I don't recommend it unless the woman is yours. Women don't have much of a sense of humor when it comes to disappearing undergarments."

Milton saw how that could be a problem. "Yes," he said, frowning, "but can you show me how it's done?"

Roland stared at him. "You want me to show you how I'd take a bra off a woman without her noticing?"

Milton nodded.

"How do you propose we do that?" Roland was half smiling again. "Not many woman would be willing to try the experiment."

That's true. They needed a willing woman. Or a dummy.

"What about a dummy?"

"Bring a mannequin here into work, dress her in a bra, and practice removing it?" Roland laughed out loud.

Milton ignored the reference to Weird Science. "We don't have to bring it to the office. We could—"

Roland help up a hand to cut him off. "Wait. Just wait a second. If you really want to do this, I'll get a woman to volunteer—"

"Great," Milton jumped in, not the least bit surprised at Roland's confidence. Roland always had woman who seemed to be willing to do just about anything.
If your book was optioned for a movie, what scene would you use for the audition of the main characters?
There's a scene where Milton picks Regina up in his limo when it starts raining. It's the first time that the sexual tension between them overwhelms them both.
"You're wet," he murmured, and Regina felt her cheeks blaze with color. How does he know that?

"Here." He pulled open a cabinet door in the side of the limo and produced a bath towel, fluffy and deep gray, and handed it to her. "Take off your coat and dry off."

Oh, he means from the rain. Yeah, she was that, too. Regina removed her coat and immediately began drying her face and hair, hiding her red cheeks as best she could. "You always carry towels in your limo?"

He grinned, a quick flash of white teeth that dazzled her for a moment. "Ever since I started performing, I've kept towels handy. They're good for water, blood, you name it."

Regina finished drying herself off, and tried to hand the towel to him. He was as wet as she was, but he waved it away.

"Take it," she ordered. "You're soaked, too."

He took it, but he didn't dry his face with it. He just held it and continued to stare at her mouth.

"Fine, give it to me." She took it from him and dried his face, pressing the towel against his forehead, his eyes, forcing him to close them.
If you could have given your characters one piece of advice before the opening pages of the book, what would it be and why?
I would tell Regina to relax and not take life so seriously, but several characters attempt to do that, including her sister, and it only partially makes a dent.

What are you currently working on? What other releases do you have planned for 2015?
I have the 2nd and 3rd books in this series. The second book is Nick Cord's story (A FRENCH WHIPPING) and the third book is Roland's story (LIE IN THE MOMENT). All of them have some element of magic, illusion, or escape. There is also a threat that is introduced in LADY and comes to a head in the third book.
I'm also working on a short story with a minor character from the books, and a new suspense series under my pen name, Deirdre Dore, set in New Orleans and featuring a woman with an incredible sense of smell.

Thanks for blogging at HJ!
Giveaway:

2 E-Book copies of The Lady Vanishes
To enter Giveaway: Please complete the Rafflecopter form and Post a comment to this Q: 1. I've had several readers and reviewers mention that they have trouble connecting with books written in third person. How does point of view affect your enjoyment of a story?
2. My stories focus on the hero, rather than the heroine. How does knowing the hero's intentions affect your interest in their romance?
Excerpt
"Mr. Shaw," she began, but then she smelled him, the clean scent of freshly showered man combined with that strange burnt match smell that always accompanied him. She wanted to curl up against his chest and let him touch her with those clever fingers, longed for it so much that she slumped a little and didn't finish what she was going to say.

"Bad day?" he asked, and produced an apple from somewhere, although Regina hadn't really seen him move. He took a bite with sharp white teeth. Regina felt a sharp tug of awareness low in her belly. She'd dreamed of him using his teeth to untie her, and then using them elsewhere.

"You could say that," Regina conceded, too tired to fight the strange attraction she felt for this man.

"Can I help?" he offered. "What do you need? Ask me for anything."

It was tempting, so tempting. Here was a man with unlimited resources, a man who was clearly attracted to her, at least for the time being, and he was willing to get her anything she wanted. "You already gave me a gift today. Clearly too expensive, but I liked it. Thank you."

He reached over and gripped her fingers with his. "It was my pleasure. Please ask me for something else, anything. I want to take you home with me."

Regina studied the hand that held hers; the tips of his fingers were callused, his skin rough, different from anything she'd expect from a software developer, a nerd who spent his days writing code, though she supposed he was wealthy enough at this point that he didn't have to bother.

"You don't have much of a filter, do you?"

"No," he agreed, "not much."

More people were looking curiously at them, people who knew her. Two of the nurses had even paused, interest gleaming in their eyes as they not-so-subtly glanced in their direction.

Gathering up her trash, Regina stood. "Listen, I'm flattered that you're attracted to me—" she whispered harshly.

"Attracted to you," he half laughed, interrupting her. "I wish I was just attracted to you. I want to tie you up so you can't get away and taste every inch of you."
Book Info:
The first in a brand-new series by erotic romance sensation Nicole Camden, featuring sexy magicians and ladies whose desires tempt them ever deeper into a world they don't quite understand…
Billionaire tech genius and inventor Milton Shaw never had life easy. Growing up in the foster system, his only escape was into the world of magic, studying Houdini and perfecting the art of sleight of hand. Too smart to fit in, and isolated from his peers, he vowed that one day he would be so powerful that no one could touch him.
Stern doctor Regina Gallows hates nothing more than attention and trickery. In fact, she went into science to feel in control of her world. Yet when her work brings her into contact with the sexy tech superstar Milton Shaw, she finds her body warring with her idealism…and her desires shifting from unlocking the magician's secrets to unlocking his heart.
Meet the Author: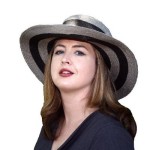 Nicole Camden, whose real name is Deirdre Moss, is the author of THE FETISH BOX and THE LADY VANISHES. She lives in Houston with her husband, a ridiculous dachshund, and an insane Cavalier. When she's not writing, she works as an instructional designer for a software company. She also writes romantic suspense as Deirdre Dore. Visit her website at www.nicolecamden.com or www.deirdredore.com for updates.
Social Media:
Website: www.nicolecamden.com
Pinterest: http://www.pinterest.com/nicolecamden/
Twitter: https://twitter.com/Nicole_Camden
Blog: http://nicolecamdenauthor.blogspot.com/
Goodreads: https://www.goodreads.com/author/show/48191.Nicole_Camden
Email: nicole@nicolecamden.com
Facebook: https://www.facebook.com/NicoleCamdenAuthor
Instagram: deirdredore
Linked In: www.linkedin.com/in/nicolecamden