Today it is my pleasure to welcome contemporary romance author

Jennifer St George

to HJ!
Thanks so much Sara for having me back on HarlequinJunkie.
I really loved writing this book. It was fun creating legal intrigue, courtroom drama and writing about the exotic island of Barbados. My favourite five scenes would be: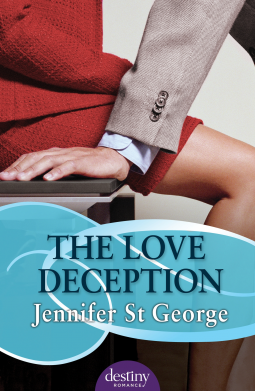 1. Felicity wakes up naked and has no idea where she is:
The harsh Australian sunlight penetrated the cracks in the shutters. In the half-light, she could see a huge, luxurious bedroom. Her bedroom wall didn't feature original art; nor did her furniture come from an opulent antiques store. Her room didn't warrant a spread in Vogue Living magazine. She yanked the sheet up to her chin. Her bed didn't boast Egyptian cotton sheets with a thread count of one thousand.
Her heart joined her head, thudding like a shotgun. Her stomach twisted as each blast hammered straight into her abdomen. Where was she?
2. Felicity walks into the interview of her life and discovers she's being interviewed by Damon, who just happened to see her naked the day before:
I slept with Damon Fullbright?
Damon tilted his head. His eyes narrowed. His hard gaze shackled her to the corporate carpet like a prisoner to the deck of a slave ship.
3. Felicity discovers Damon thinks she's some kind of addict:
'Don't you dare touch me.' She backed around the table.
'You're kidding, right?' He leant against the wall as though the world owed him a confetti parade. 'Felicity, there's something you need to understand. We have an extremely strict code of conduct. You clearly have a drug and alcohol problem, and this is not a rehab centre.'
Her pulse kicked up as though she'd just had a line of crystal meth. She blinked stupidly. Drugs? Alcohol? The words swirled like a fancy lime cocktail. What in God's name was he talking about? Sure, she liked a chilled chardonnay once in a while, but drugs?
4. Nearly everyone who read The Love Deception before it was published commented on how much they liked this scene. They enjoyed the frank discussion between Felicity and Damon, but Felicity is hiding something big:
'I'll do anything to prove I'm not that person.' She sounded pitiable and needy, but he had to be convinced.
'I can't simply forget what happened.' His voice had lost its accusatory edge. 'I'm not convinced that night was just a one-time thing.'
'I understand.'
'Show me what you've got professionally, and we'll see how things work out.'
'Thank you.' The oxygen levels improved. She breathed a deep, controlled and calming breath. 'I won't disappoint you.' Her gaze slipped slightly off-centre. Left and down. 'I promise.'
'We'll see.'
She stood and walked to the door. Opening it, she turned.
'Thank you.'
'Don't let me have cause to haul you back in here for another dressing-down,' he said.
She hoped from now on they could omit any mention of dressing, or lack thereof, from their relationship.
'You can count on it.'
But she lied. Damon was probably only days away from discovering who she was. Then this little fracas would look like a flicker next to a nuclear explosion.
5. And of course the scene when they finally get it together:
He caught her around the waist. 'You're welcome. But my services are very expensive. One little kiss doesn't even pay for the pens on my desk.'
He pulled her hips in close to his body. Heat raged up her thighs and settled, hot and heavy and luscious, between her legs.
'What does this pay for?' She ran her fingers though his hair before she pulled his lips to hers and kissed him long and deep.
'You've covered half the phone bill,' he said in a ragged voice.
She smiled and ran her finger softly down his cheek.
'Only half?' she asked in a Marilyn Monroe whisper.
'I know a way that can strike thousands from the bill.'
'Show me.'
He scooped her into his arms, strode into the bedroom and laid her across the bed.
'I'll need you a little closer if I'm ever going to rid myself of this terrible debt,' she said, reaching for him.
He grabbed her hand. 'Stop.'
She sat bolt upright. 'What?
'You're not going to accuse me of sexual harassment?' His eyes blazed with passion but his touch was all business. 'You're still my employee.'
She pulled free of his grasp and walked to the small desk in the living room. He followed, curious. She found a pen and paper and scribbled a few words.
'Does this help?' she said, handing him the page.
'What's this?'
'My resignation.'
2 Giveaway:  e-copy of
The Love Deception and  Seducing the Secret Heiress.
To enter Giveaway: Please complete Rafflecopter form and post a comment to this Q:

In The Love Deception, Felicity is desperate to land the job at a particular law firm. Do you work in your dream job? If so, what is it?  If not, what would your dream job be?
Summary:
The Love Deception is my third novel with Destiny Romance. It combines legal intrigue, courtroom drama and a dash of exotic Barbados.
When Felicity Carter wakes up naked in a strange bed, she has no idea how she got there. And no recollection of meeting the gorgeous man calmly offering her breakfast. Felicity flees – hoping that their paths never cross again.
 The last thing she expects is to discover that her mystery man is Damon Fullbright, partner at the law firm where Felicity has just started work – and her new boss!
Damon is appalled to find the out-of-control young woman he rescued has been hired to work on his team. Apart from anything else, he doesn't need the distraction of a hot blonde with a barrel-full of issues. But one-by-one, Felicity blows all Damon's preconceptions out of the water. When Felicity explosively reveals her dreadful secret, will he risk his reputation and trust her to discover the truth?
Buy Links: Amazon | Apple | Kobo | Google |
About the Author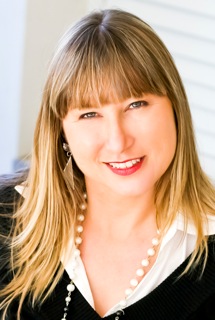 Jennifer St George is a romance author whose sexy stories feature courageous, career-minded heroines, strong heroes in glamourous international settings.
Find Jennifer at:
w: www.jenniferstgeorge.com
f: https://www.facebook.com/jennifer.s.george.31?fref=ts
t: https://twitter.com/JenStGeorge
g: http://www.goodreads.com/author/show/6521004.Jennifer_St_George