Today it is my pleasure to Welcome #1 New York Times bestselling author
Linda Lael Miller
to HJ!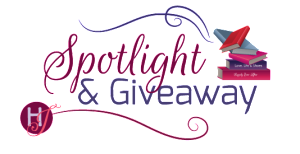 Hi Linda and welcome to HJ! We're so excited to chat with you about your new release, The Marriage Charm!

The women of Bliss County have a pact—to find husbands. The right husbands.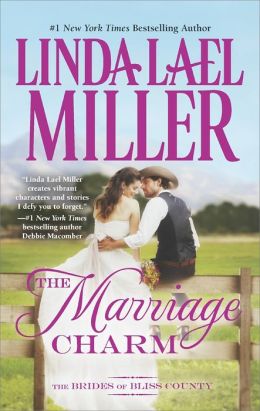 One already has: Hadleigh Stevens, who married rancher Tripp Galloway a few months ago. Now Melody Nolan thinks it's her turn. Melody has recently found success as a jewelry designer, and her work is the focus of her life. She's not exactly unhappy, but she wants more. She's always been attracted to Spence Hogan, the local chief of police, but she's convinced that Spence, a notorious charmer, isn't what you'd call husband material.
Spence is a good cop who isn't scared of anything—except love. And he's done everything he can to preserve his reputation as a womanizer—a reputation that keeps marriage-minded women, including Melody, at bay. And yet…there's something about Melody he can't forget. Something his heart can't ignore.

Linda, In THE MARRIAGE CHARM, Melody Nolan falls in love with Chief of Police, Spence Hogan. Spence has a reputation that he'll never settle down. Is his reputation deserved? And just what is it about Melody that has grabbed the attention of womanizer Spence Hogan?
Spence has actually cultivated his reputation as a player, in order to avoid settling down, and it's served him well—until now. He and Melody were in love, years before, but the time wasn't right for marriage; Spence knew that, but Melody didn't. Now, following their mutual friends' romantic wedding, the old attraction is back.

Female friendships play an important role in THE MARRIAGE CHARM. Do you have female friends that support you the way Hadleigh and Bex support Melody?
Oh, yes. I have a number of very close female friends, people I can confide in, and most of them go way back. I wouldn't know what to do without these strong, smart, funny women. Through all the ups and downs, we've always been there for each other.

Melody is a talented jewelry designer and her pieces sound absolutely gorgeous in the book! Did you do research on jewelry design and jewelry making before writing the scenes where she's working on some of her creations?
Some research, yes. I'm an artist myself, and I love beautiful jewelry, so this career made sense for Melody.

There's some real danger—and mystery—in THE MARRIAGE CHARM. How did you decide to work suspense into this story Was it always a natural part of the plot or did you want there to be some mystery involved?
Sometimes an element of suspense fits the story and characters, and I decide to go with it.

Thanks for blogging at HJ!
Giveaway:

Print copy of THE MARRIAGE CHARM
To enter Giveaway: Please complete the Rafflecopter form and Post a comment to this Q:
Female friendships play an important role in THE MARRIAGE CHARM. Do you have female friends that support you?
Meet the Author: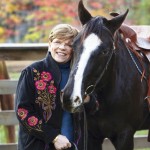 The daughter of a town marshal, Linda Lael Miller is the author of more than 100 historical and contemporary novels. Now living in Spokane, Washington, the "First Lady of the West" hit a career high when all three of her 2011 Creed Cowboy books debuted at #1 on the New York Times list. In 2007, the Romance Writers of America presented her their Lifetime Achievement Award. She personally funds her Linda Lael Miller Scholarships for Women. Visit her at www.lindalaelmiller.com.