Today it is my pleasure to welcome New York Times, USA Today and Wall Street Journal Bestselling Author Jennifer Probst to HJ!
The Search for Love: Do Love Spells Work?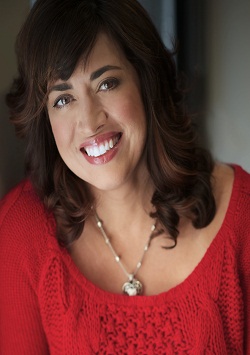 If you've read any of the Marriage to a Billionaire series, you know there is a mysterious book of spells that connect each of the characters. The book gets passed around, and as each of my heroine's create the spell – whether voluntarily or involuntarily – they find their soul mate at the end.
I've had many requests to write the actual book of spells from women all over the world. Now it's finally here! I decided to also include a special exclusive short story with Alexa and Nick from The Marriage Bargain – since they started it all.
But I've been asked another question recently. Does it work?
My answer?
Yes.
Now, before everyone runs out to start a campfire and begins chanting to Earth Mother for their very own billionaire, I'm putting in a disclaimer. The spell is based on a powerful method of defining your needs and putting it into the universe. The written word holds magic. Anyone who has ever written knows this as fact.
By creating books, we create entire worlds that people can live in. We conjure up people from the mysteries of our mind and imagination, characters readers believe in, care about, and treasure.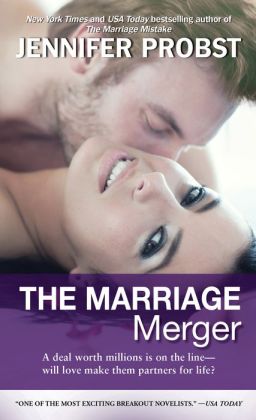 Writing in journals is a way to track our progress, make peace with our past, and see our thoughts in a way that can finally make sense. For many years, I did morning pages from The Artists Way – three written pages in the morning which is sort of a mind dump. It was amazing the path I discovered through my written words.
And the actual spell? Well, I created a love spell myself. Using the techniques listed in The Book of Spells, somewhat loosely, I made a list of the qualities I needed in my soul mate. I went beyond the surface, meditated, and put the list under my mattress.
I met my husband six months later.
Coincidence? Maybe. I've heard others do the same and find their husbands. But perhaps it's not just a love spell. Perhaps by connecting with what we truly want and need, by putting it out there and writing down the words, we set in chain a motion of events that could lead us to the right one.
Of course, I believe in magic. I'm a writer. I choose this path willingly, and am open to magic.
Are you?
Either way, I hope you enjoy the series and my newest release coming in July, The Marriage Merger!
Giveaway:
3 Copies The Marriage Merger – 2 Print and 1 digital
To enter Giveaway: Please complete the Rafflecopter form below and post a comment: 
Speaking of spells…. How good are you at casting "Love Spells" ? If you were to cast a spell what would you have on your list of wants? Lets hear it 🙂 
The Marriage Merger!
Her sisters have found wedded bliss with their wealthy, wonderful dream men, but not Julietta Conte. She's stayed on terra firma as top executive of the family's corporation, La Dolce Famiglia bakery. Work is her passion, and her trendy Milan apartment her sanctuary . . . until Sawyer Wells, a masculine masterpiece in a suit, lures her out of hiding with an irresistible offer: an exclusive partnership with his international chain of boutique hotels.
Julietta's been burned before—and trusting her brother-in-law's friend, whose powerful gaze alone has her rethinking the best use of a conference room, is the riskiest proposition. But with a once-in-a-career chance to take the bakery global, will she mix stone-cold business with red-hot seduction?
You can also purchase your own Book of Spells here for only .99! Amazon | B & N |