Today it is my pleasure to Welcome romance author
Linda Lael Miller
to HJ!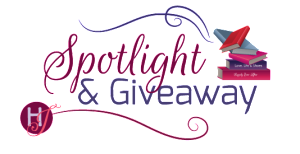 Will the marriage pact be fulfilled? Return to Mustang Creek, Wyoming, with #1 New York Times bestselling author Linda Lael Miller for more Brides of Bliss County!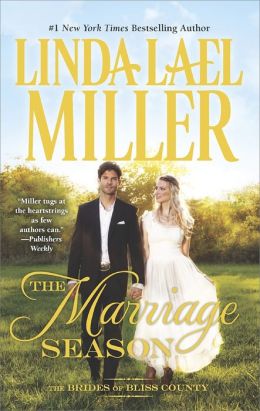 Since Hadleigh, Melody and Bex—the best of best friends—entered into a marriage pact, two of them have found (and married) the men of their hearts. But Bex doesn't think she'll be as fortunate as the others. Her own first love died years ago in a faraway war, and Bex has lost hope for a happy marriage of her own. She concentrates on her business, a successful chain of fitness clubs, instead.

Then, when single father Tate Calder comes to Mustang Creek with his two sons in tow, who befriend Bex's eight-year-old nephew, she and the handsome, aloof newcomer are constantly thrown together. But is the marriage season over? Or can a man with doubts about love be the right husband for a woman who wants it all?

THE MARRIAGE SEASON is the 3rd book in your new Brides of Bliss County series. What would you tell someone who is coming to Mustang Creek for the first time? Is there anything you want first time readers to know about Bex, Hadleigh, and Melody before they jump into THE MARRIAGE SEASON?
Mustang Creek is a small town with a rich western past and full of some pretty colorful characters. Situated in scenic Bliss County, Wyoming this is a tight-knit community with old-fashioned charm and yet also home to artists (like Melody and Hadleigh) and innovative young professionals (like Bex and her forever man, Tate, who is a pilot).
Hadleigh, Mel and Bex go back to fast friends in grade school, and they have endured laughter and tears together, but always been in each other's corner, and their vow to never settle for anyone less than the perfect (for them, because all know there is no such thing as a perfect man—well, or woman either!) partner is what sparked the series.

In THE MARRIAGE SEASON, It's Bex's turn to find her "Happily Ever After." She's drawn to Tate Calder, but both she and Tate have lost someone they've loved before. Do you think it's possible for two people who have both loved and lost to find as strong a love with someone else?
Not only do I think it is possible, I believe it teaches a person to truly appreciate what they have, to enjoy every smile, every touch, every shared moment.
We fell in love with Bex, a strong business woman who owns a successful chain of fitness clubs. As always, it's nice to see the kinds of strong female characters your write about in your books. Did you base any of Bex's character on any real women you know?
The list could go on and on. From family to friends, like the characters, a lot of strong women have influenced me and helped me on my journey as an author and as a person.
Life has dished out a lot to Bex, and she never lost her belief that love was a possibility again, but she also knows she can stand alone. That gives her freedom to truly fall in love with Tate. She wants him, but she doesn't need him. I think it empowers her.
Bex is a runner and she uses running to think things out a lot. Did you want her to use running as a sort of meditation in the book or did it just turn out that way when you started writing?
Running is a great time to think. You have a goal, which is always a positive, and it means you are always moving forward. She's an athlete, so running seemed a choice she'd make.

Thanks for blogging at HJ!
Giveaway:

Print copy of THE MARRIAGE SEASON (US only).
To enter Giveaway: Please complete the Rafflecopter form and Post a comment to this Q:

Bex is a runner and she uses running to think things out, What do you do Does it work?
Meet the Author: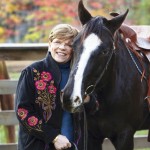 The daughter of a town marshal, Linda Lael Miller is the author of more than 100 historical and contemporary novels. Now living in Spokane, Washington, the "First Lady of the West" hit a career high when all three of her 2011 Creed Cowboy books debuted at #1 on the New York Times list. In 2007, the Romance Writers of America presented her their Lifetime Achievement Award. She personally funds her Linda Lael Miller Scholarships for Women. Visit her at www.lindalaelmiller.com.