Today it is my pleasure to welcome contemporary romance author

Lynne Marshall

to HJ!
Lynne Welcome, Could you tell us a bit about yourself and your books?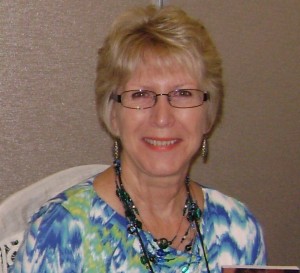 Yes, thank you, I'd love to. I write category romance for Harlequin Medical and Special Edition lines and have been doing so since my first book published in 2007. I also write longer contemporary romance for The Wild Rose Press. I didn't begin writing until my kids were teenagers, so I got a late start. It took me six years to get published. I am still happily married after thirty-one years. My husband and I love to travel, and we both also love to read and go to the movies. I'm a dog lover and have recently adopted my sweet terrier mix, Milo, from a local shelter.
What are you currently working on?
I am thrilled to have a contracted trilogy in the works for my next Special Edition offering. I've completed the first book and have started the second so far. No dates or titles to tell you, but I call it my Secret of Heartlandia Series. It will be a departure from Whispering Oaks.
What other releases do you have planned for 2013?
My next release for this year is an anthology titled: The Mammoth Book of ER Romance. It is scheduled for September release and features over twenty authors. My story is titled In the Blink of an Eye, and is about two ER doctors whose marriage is on the rocks. It was a challenging, yet rewarding experience to write that short story.
Where can readers get in touch with you?
My website is www.lynnemarshall.com, they can also friend me at Facebook.  I don't have an author page just go here: https://www.facebook.com/LynneMarshall.Page
Please summarize your latest release

The Medic's Homecoming

for the readers here ….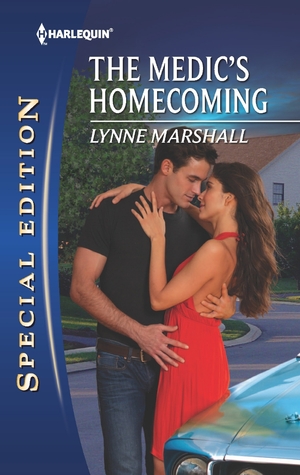 Lucas Grady never planned to return to Whispering Oaks. But when family duty called, the prodigal son arrived like the good soldier he'd been for years. And with him came the unfulfilled expectations of the past—expectations his neighbor, Jocelyn Howard, knew all too well.
Jocelyn had been in love with the rebel next door since she was a little girl. But she couldn't shake those old insecurities that she'd never be good enough, for Lucas or for anyone else. Still, the newly discharged army medic had scars that could never be truly healed—or so he thought. Maybe together, they could mend their wounds…and make each other whole again…
Please introduce to HJ readers your character
Lucas Grady

from your novel

The Medic's Homecoming
How would you describe Character in one sentence?
Lucas is a bad boy turned lost soul, now suffering from PTSD.
What is his strongest character trait?
Lucas is quietly competent and not the least bit flashy. Weakest? Lucas was unfairly labeled a slacker, and he believed it.
What does your character do for a living?
He is just home from eight years in the Army, and he is getting his bearings as to what he wants to do next with his life.
Is your character ruled by emotion or logic or some combination thereof?
He is ruled by reason and thought.
Who is your character's Love interest in the book?
Jocelyn Howard is that girl next door all grown up. They've known each other all their lives, except for the last eight years while he's been in the service, and she's transformed a lot. She's a science teacher and track coach, and recently broke off her engagement.
Was it love at first sight for your character? If not what was the pivotal moment of change?
The pivotal moment came when Lucas found Jocelyn injured and vulnerable. His protective instincts went into overdrive at that point, and sexual attraction was quick to follow.
If you character could go back in time and change one thing what would it be?
My character bought into the negative subconscious message his father sent – you're a slacker. To avoid risking vulnerability, Lucas quit playing the achievement game. I'm sure he'd like to change that. Why? I think he'd love to drop that whole portion of his life as it proved to be a waste of emotions and talent, and now he has to make up for lost time.
How has your character evolved from when the novel began to when it ended?
Lucas works steadily on an old junker car throughout the book. It is a metaphor – if he can just get that car back together, he might be able to put his life back together. With the help of his personal cheerleader, Jocelyn, he figures out what is most important in life and remaps his journey. He finally realizes he's worth loving for who he is, not what he does.
If your character had a free day and his/her mission was to enjoy themselves what would he/she do?
Lucas loves to tinker on old cars, I'm sure he'd like to spend his free day putting something back together.
How did your character spend the week just before the story starts?
He was being discharged from the Army, getting his papers together, going through medical tests for his PTSD. He quit taking the prescribed meds because they made him feel all out of whack. He learns his parents have had a motorcycle accident and they need him home ASAP.
Giveaway:
I'm giving the Whispering Oaks duet to one commenter this includes the print version of: Courting His Favorite Nurse and The Medic's Homecoming.

(If the winner lives outside the U.S. – I would prefer to send e-books.)
To enter GIVEAWAY: Please complete the Rafflecopter form and post a comment to his Q:
One of the sub-themes of this book is – Out of friendship grows the truest love. What about friends-to-lovers stories draws you in? Do you believe it is possible, or know anyone this has happened to?
For an excerpt go here: http://www.harlequin.com/store.html?itemid=28505&cid=416