Today it is my pleasure to welcome New York Times bestselling author

Paula Brackston

to HJ!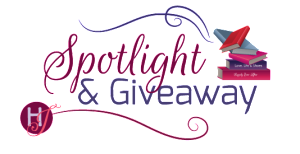 Hi Paula, welcome 🙂
What would you say are the defining characteristic of your novels?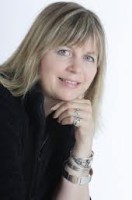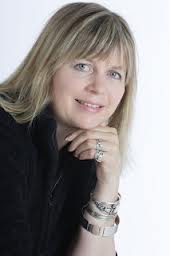 They all have strong female leads, powerful historical settings, plenty of drama, and magic, of course!
5 best things about being a writer?
Getting to create characters and tell stories. Exploring different eras in history. Learning about the subjects of my books, ie different kinds of magic. Getting enthusiastic feedback from readers. Working from home.
Let's talk about your newest release: THE MIDNIGHT WITCH
If you had to summarize the book for the readers here…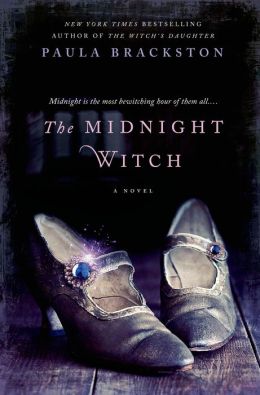 The Midnight Witch is set in London in 1913 and follows the fortunes of Lady Lilith Montgomery, daughter of the sixth Duke of Radnor, and heiress to the title of Head Witch of the Lazarus Coven. The coven is under threat from an ancient order of sorcerers called The Sentinels, and it is up to Lilith to protect her fellow witches and the Great Secret that they hold. When she falls in love with a penniless artist, Bram Cardale, everything changes. If she allows herself to love him she must tell him the truth about herself, but to do so risks everything.
Please tell us about the characters in your book
Lilith is beautiful and wealthy, but she has very little freedom. She has been brought up to put duty first – duty to the coven and to her family – which leaves little room for her to follow her heart. Bram is a passionate young artist trying to make his mark, but when he falls for Lilith he enters a world beyond his understanding.
What scene did you most enjoy writing? Why?
I really got a kick out of writing Lilith's inauguration. The ceremony where she became Head Witch had to be special, and I enjoyed immersing myself in the world of the coven. By making something unexpected and dramatic happen at such an important moment for Lilith, we get to see how she acts in a crisis, and how resourceful she is.
'Hear me, Demon!' I call once more, cracking the rope again, and again, and again. The witches continue their chanting, louder and stronger. I pace around the wax circle, calling to the demon, lashing the floor with the silver rope, my eyes fixed on the center of the wax loop. At last the colors within it, the painted images, begin to shiver and shift, and then to blur. They appear to melt, leaking into one another until there is nothing but a gray brown miasma. And through it something – something dark, and oily, and terrible – begins to emerge. One three-fingered hand, sharp with talons, shoots up from the abyss. Then another. The chanting in the room falters. There is a powerful stench of burning, and of some acrid substance that stings throats and causes eyes to smart. The creature continues to claw its way up from the depths, writhing and struggling as it does so. At the sight of its hairless, bulbous head most of the chanting ceases and several witches cry out in horror. I am transfixed by the slimy shape that is making its painful way from the Darkness. It's happening! Dear Spirits, I called a demon and one has come!
What scene was the hardest to write? Why?
This could be read two ways. There were scenes that were very emotional, perhaps harrowing or heartbreaking for the characters, and these do leave the writer somewhat wrung out. Then there are the more mundane scenes that just won't come right. You have to plod away at them and rewrite and rewrite until they start to take proper shape. There are always some of the first type and many of the second type in every book!
Who would you cast in the role of your characters if your book were optioned for a movie?
Ah a movie! How wonderful that would be. I think Anne Hathaway would make a fabulous Lilith. And how about Chris Hemsworth for Bram?
If you could have given your characters one piece of advice before the opening pages of the book, what would it be and why?
Oh, that's an interesting question! I think I'd tell Lilith not to be so hard on herself. She has a lot of weight on her young shoulders, and has to make some very difficult choices. I think I would tell Bram to have more faith in himself. He questions his talent and he doubts he is good enough for Lilith. This holds him back, so I'd like to shout 'Go for it, Bram, you can do it!'
What are you currently working on? What other releases do you have planned in 2014?
I'm just finishing my fourth witchy book. It is set in tenth century Wales, and has a witch unlike any I have written before. I also currently have a novel available (for free!) on Wattpad, so readers might like to take a look at that.
Where can readers get in touch with you?
My website is www.paulabrackston.com, and I have a facebook page.
 GIVEAWAY:

2 print copies of THE MIDNIGHT WITCH
To enter Giveaway: Please complete the Rafflecopter form and post a comment to this Q:

I have a question for readers. If you had the ability to talk to the dead, who would you call, and what would you ask them?
Excerpt
And here is a little excerpt of The Midnight Witch. This is near the beginning of the book. Lilith is in her bedroom in her London house. Iago is her adored cat.
I feel a small shiver of excitement as I step over to the far wall and slide the little oil painting to one side to reveal the safe. I close my eyes and let my fingers spin the lock, muttering the words that release the combination that guards the precious items within. There is a faint clicking sound and the door springs open. Reaching in to take out the antique green leather case I find myself revived at the very thought of holding the wonderful stones in my hands. I settle at my dressing table and open the box. The Montgomery diamonds have been in the family for generations, and are famous even abroad. My mother wore them when she was first married to my father, but has always considered them too ostentatious. It was Father who suggested they be given to me on my eighteenth birthday. Mama was aghast at the idea to begin with, questioning how an unmarried woman could possibly wear such a necklace in public. But dear Papa, knowing the deeper significance of the gems to us – to me – insisted. He also insisted I be permitted to wear them when I came out into society, and so I have done, at many grand balls. Each time I feel the cool diamonds against my skin I sense a connection with my ancestors. Not merely the aristocratic family of the Dukedom of Radnor, but my coven family. For the stones are a central part of the Lazarus Coven, as without them, the Elixir would be powerless. I cannot resist touching them. Their magic is strong. The low light of the bedroom is still sufficient to make them flash blue and green. They are in an unusual arrangement, linked together as if they were a cascading waterfall of ice, each diamond set into a fine holding of pure white platinum, hard and bright. As always, proximity to the stones revives me. Iago, who has little time for the importance of such things, jumps up onto my lap, purring loudly, putting himself firmly and furrily between myself and the object of my interest. The clock chimes the hour.