Today it is my pleasure to Welcome romance author
Kimberly Lang
to HJ!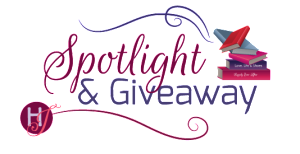 Hi Kimberly and welcome to HJ! We're so excited to chat with you about your new release, The Million-Dollar Question!
Please summarize the book a la Twitter style for the readers here: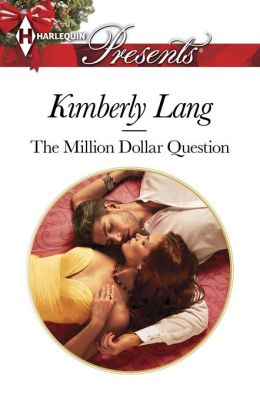 Driven, dedicated artist seeks sponsorship from her brother's best friend (who's also her former lover). He knows he can't have her (and shouldn't want her either), but some people are just impossible to keep apart.
Please share the opening line of this book:
"Somebody's got a hot date."
It was hard for Olivia Madison to both roll her eyes and apply mascara at the same time, but she managed it—just barely. Rehearsals had run long today and she was now running late. She didn't have time for this. "It's not a date."
Please share a few Random facts about this book…
1) I was a ballet dancer myself, so Olivia's experiences are based on mine and are as genuine and realistic as I could make them in the book.
2) I have the same attitude towards The Nutcracker that Olivia does. ~shudder~
3) Olivia's company is fictional, of course, but Miami does have a world-class ballet company.
4)Tutus are awesome. Nothing makes you feel more like a real, true ballerina than a tutu. If I had one, I'd wear it around the house just to feel special.
5) Olivia is right about male dancers' bodies. OMG. ~fans self~
Please tell us a little about the characters in your book. As you wrote your protagonist was there anything about them that surprised you?
Evan and Olivia have very different family backgrounds, and Evan likes Olivia's family much more than his own. There's the family you have and the family you make, and this book ended up being much more about family than I intended going in. I discovered how strongly I feel about what makes a family — and it's not always blood — and what you'll do for that family.
What kind of research did you do for this book?
Surprisingly, I had to do a lot of research on the ballet stuff. My experiences are nearly twenty years old, and things do change in every field, even an old art like ballet. Mostly though, I was researching the business of ballet — contracts and financing and how things work outside the studio.
The First kiss…
Since Olivia and Evan had a fling nearly ten years before the book opens, the "first kiss" is a little different. It makes it fun to write, though, because there's nostalgia and memory to play with, but it's still new and exciting because they're older, different people now. They'd ended badly before, so there's that baggage, and the situation they're currently in isn't ideal, but they want each other. It creates a very hot and very complex dynamic for a kiss.
Or as Olivia thinks:
Sweet mercy. This was probably a big mistake. A decision she was going to regret.
But the regret would come later, and right now, she had this. Her purse dropped to the floor, forgotten, as she gripped the lapels of his jacket.
Evan's kiss was everything she remembered and more. Unhurried but hungry, it promised all kinds of pleasures to come, and pure want drowned out any cautions from her higher brain functions.
Did any scene have you crying or laughing while writing it?
The scene with Olivia and her socks is very short but had me giggling the whole time. I won't spoil it here, because it is so short, but I will say that point shoes do very bad things to your feet.
If your book was optioned for a movie, what scene would be absolutely crucial to include and why? 
The scene where Olivia and Evan are honest and realistic about their needs and their shortcomings in relationships. I think it shows their acceptance of themselves and their understanding of each other. In this snippet, Olivia has rescued Evan from an uncomfortable moment with an ex-girlfriend and she's just asked Evan why he's never had a long-term relationship:
Olivia just stared at him. Finally, when he couldn't stand the silence another second, he said, "Because I make a terrible boyfriend. Ask any of my exes."
"At least you admit it. That's the first step, you know, admitting you have a problem."
"Oh, I'm selfish, unable to commit…"
"Egotistical, a womanizer, smug…" she supplied.
"Gee, thanks."
"If we're going to be friends, I have to be able to be honest with you," she said primly.
"Maybe I should rethink this friend thing," he muttered.
"The truth hurts." She patted his arm. "But think of all the opportunity you have for personal growth. Then you can have a real relationship one day."
"Oh, you're one to talk."
Olivia's mouth fell open. "I beg your pardon?"
"I don't see you in a relationship."
"I told you. I move around a lot. That, in and of itself, is an issue," she explained, "but I'm also very committed to what I do. I love my job and it comes first. A lot of guys can't handle that."
"We're both just doomed to be forever alone, then, huh?"
"Yeah." She sighed. "It's a good thing we're pretty."
If you could have given your characters one piece of advice before the opening pages of the book, what would it be and why?
Be honest with yourself and other people. Wounded pride is never fatal..
What are you currently working on? What other releases so you have planned for 2014?
I'm very excited about my new series coming from NAL next year, starting with Something To Prove in June 2015. These are single-title length books, set in a small beach town in south Alabama called Magnolia Shores. I'm currently working on the second book in that series and am loving having the longer format to play with. Fans of my books will find the same humor and sizzle as in my Harlequins, but just more of it. 🙂
Thanks for blogging at HJ!
Giveaway:

An e-copy of The Million-Dollar Question, plus one of my backlist books (winner's choice).
To enter Giveaway: Please complete the Rafflecopter form and Post a comment to this Q:

At times, "writing what you know" is hard because it's hard to leave stuff out. Authors want to be honest and truthful about the realities of something they know a lot about, but reality is often boring and full of paperwork and the like. How forgiving are you as a reader when details get fudged for the sake of pacing, brevity and making the story more interesting?
Excerpt
Evan and Olivia are talking about a lift he saw her do with her partner earlier…

**
"But to let some guy hold you upside down with one hand? That's a lot of trust."

"It goes both ways, you know. If I mess up, he could get hurt. I could injure his back or his shoulders or kick him in the head. Or he could get hurt trying to keep me from getting hurt from something that was my own fault." It was fully dark outside now, cool, but not cold, and the neighborhood's nightlife was warming up. "We have to trust each other, or else we'll both end up hurt."

"How very Zen of you," Evan scoffed, as he fell into step beside her, adjusting his pace to hers.

"I know it sounds cheesy, but it's the truth."

"Trust has to be earned," he said seriously, causing her to do a double take at the emotion in his voice. Before she could answer though, he continued. "It takes time. You just show up and trust that this guy is not going to drop you on your head."

"That's not how it works."

"No?"

"Of course not. It's like sex."

It was a common joke in the studio, and she said it without really thinking how Evan might interpret it. When he stumbled, then looked at her with wide eyes, she regretted saying it. But when he reached for her elbow and pulled her out of the flow of foot traffic next to a Picasso-inspired mural to ask,
"Sex?" she lost the regret. This might be fun.

She couldn't quite name the look on his face—horrified interest? shocked interest?—but it was enough to spur her on. "Just like you shouldn't jump into bed with someone you just met, you don't introduce yourself to a new partner and then do the most complicated lift in the program." She tried to put the right amount of earnestness into her words. "It would be all awkward, you know, feet and hands in all the wrong places, and getting frustrated because it's not feeling right and it's not any good for either one of you. And what's the point of having sex if you're not going to enjoy it? Sex is great, but good sex is better, and great sex takes an investment. That kind of great sex requires a little trust in your partner."

Evan cleared his throat and Olivia felt wicked.

"So you start slow and simple, feeling each other out." She ran a hand lightly over his chest. "You look for quirks that you'll need to adapt to and learn how his body moves." She ran her hands up his arms and squeezed his biceps gently. Wow. "You have to find your partner's strengths, learn how his hands feel, and how you'll fit together…that's the foreplay. And you can't rush that, can you?" Evan shifted uncomfortably as she moved her hands up and over his shoulders, but he shook his head. She leaned in, lowering her voice, moving slowly around his body, trailing her fingers. "You've got to get in sync with your partner first, and then…then you can trust him to do what needs to be done. Then you're free to go at it hard, full-out, over and over, until you're sweaty and exhausted, but satisfied with what you accomplished. And that feels amazing."

Evan's breath had gotten shallow as she spoke. More surprisingly, so had hers. She dropped her hand as Evan swallowed hard and gave himself a small shake. "You are evil, Olivia Madison."
Book Info:
The man with the money…
Evan Lawford is the last person in the world ballerina Olivia Madison wants to ask for financial support – the humiliation of their last encounter has haunted her for years! He might be the one who got away, but for the sake of her art she'll plaster on a smile – and a killer dress – and play nice…
Except their chemistry is so insane that soon they're bypassing nice and going straight to all night long! The trouble is, resisting Olivia's charms has never been Evan's strong point, and when a girl's this intriguing there's a fine line between a minor relapse… and a full-on addiction…
Book Links:
Author Bio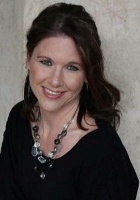 Kimberly Lang isn't one of those people who always knew she wanted to be a writer. She actually wanted to be a ballerina, but puberty failed to deliver the required swan-like elegance. That dream scuttled, she went on to get her Master's Degree in English – and she has the bartending skills to prove it. At her husband's insistence, she quit teaching in 2007 to write full-time, and in May 2008, sold her first book to Harlequin's London office. That book, The Secret Mistress Arrangement, debuted at number nine on the Borders Series Bestseller list and won the 2009 National Readers' Choice Award for Best First Book.
Since then, Kimberly's books have appeared on the USA Today, Amazon, Borders, and Bookscan bestseller lists, and have been translated into more than a dozen languages. (And, yes, that's really cool.)
She's married to her college sweetheart, whom she affectionately (but appropriately) calls her Darling Geek, and is Mom to the most brilliant and beautiful child on the planet (aptly nicknamed Amazing Child). She started taking yoga-based fitness because she eats way too many jelly beans while writing, and became an instructor once she figured out that spending time with her butt over her head helped spark her creativity. More than one sticky plot point has been solved in the Down Dog position. She has no hobbies because she doesn't have time, but if she did, they'd include knitting, skiing and ballroom dancing, because they sound like they might be fun.
Visit Kimberly at www.booksbykimberly.com for the latest news–and don't forget to say hi while you're there!
Website | Facebook | Twitter |
Kimberly's Give Thanks Giveaway:  I'm supporting St Jude Children's Hospital and giving thanks for the great work done at St. Jude.  Each $10 you donate to St. Jude enters you to win a $50 Amazon Gift Card and loads of books from over 20 authors.  Visit walk.stjude.org/kimberlylang to donate and enter!