Today it is my pleasure to Welcome romance author
Michelle Conder
to HJ!

Hi Michelle, welcome 🙂
What would you say are the 5 best things about being a writer?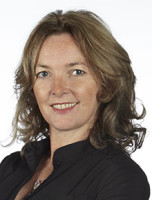 1. Working every day in my pajamas.
2. Working every day in my pajamas and making my own hours.
3 Being able to legitimately listen to the characters in my head and not get sent to a sanitarium.
4. Following the journey of those characters and learning who they are and what they need.
5. The constant variety of exploring other lifestyles and worlds in the name of research and of course, doing it "mostly" while wearing my pajamas!
Let's talk about your newest release: The Most Expensive Lie of All
If you had to summarize the book for the readers here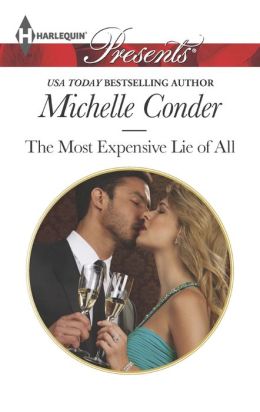 This is the story of a gorgeous man who has emotionally disconnected from those around him because he has felt betrayed by people one too many times and an independent heroine determined to never find herself beholden to a man again. When Aspen's secure world is threatened by the sale of her beloved home she finds herself at the mercy of the wealthy men around her as she tries to borrow money to keep her home. One of those men is Cruz Rodriguez and when Aspen agrees to his outrageous proposition they both go on a journey that will see them heal the wounds that have kept them apart for so long.
Please tell us about the characters in your book?
Cruz Rodriguez is pure Alpha male. Sent away from his Mexican family when he was young to work for a rich American he has a chip on his shoulder that has seen him become a phenomenally wealthy man. Aspen Carmichael had an absent father and lost her mother at a young age. Forced to live with her chauvinistic grandfather she became a people pleaser and as a result married young with terrible consequences to her self-esteem. Slowly she has rebuilt her life and her confidence and she'll do almost anything to maintain her sense of security.
Was it love at first sight for your characters? If not what was the pivotal moment of change?
Yes it was, although nether character realised it at the time. Cruz worked for Aspen's grandfather and didn't have much to do with her when she was a child. Then she hit womanhood and it was all he could do not to go after her. Aspen was equally fascinated by Cruz, her grandfather's star polo player, but was too shy to do anything about the attraction. When they meet up again eight years later sparks fly and Cruz is no longer willing to stop at one innocent kiss.
If your characters could go back in time and change one thing what would it be? Why?
Aspen would go back to the time her mother died and try and prevent the accident that killed her. Living with her grandfather has not been easy and Aspen has missed her mother almost every day since. Cruz wouldn't necessarily go back and change anything because he understands that he was given many opportunities in his life not afforded to many kids from his social background but, given the choice, he would be more understanding of the decision his mother was forced to make on his behalf.
What scene did you have the most fun writing? Why?
I loved writing so many scenes in this novel but one of the most fun was when Aspen is waiting for Cruz to collect her after she has agreed to sleep with him in return for him lending her money to save her home. She has stayed up all night to write a document stipulating the terms of their agreement. It was fun to write because Aspen is so nervous and Cruz is so surprised by one clause in particular. Here's a peak:
'Once?' His eyes were full of amusement. 'Are you kidding me?'
She wasn't. Once, she was sure, was going to be more than enough for both of them. 'No.'
When he looked like he might start laughing again Aspen felt her nerves give way to temper. 'I don't see what's so funny.'
'That's because you're not paying the money.'
He circled behind her as if she was some slave girl on an auction block he was checking over. She swung around to face him. 'If you read the whole document it says that I'm planning to pay you back the money anyway so technically it's free.'
'With what?'
He unnerved her by circling her again but this time she stood stock still. 'I don't know what you mean.'
'What are you intending to pay me back with?' he murmured from behind her.
'The profits from the farm.'
He scoffed, faced her. 'This place will be lucky to break even in a booming market.'
His eyes held hers and the chemistry that was as strong as carbon links every time they got within two feet of each other flared hotly. Aspen took a careful breath in. He was pure Alpha male right now and his self-satisfied smile let her know that he knew the effect he was having on her.
Not that it would help either one of them in the long run. But she had to concentrate. If she didn't there was a chance she'd end up with nothing. Less than nothing because she'd lose the only tie she had left to her mother.
'That's your opinion. It's not mine.'
He studied her and she didn't know how she managed not to squirm under that penetrating gaze. 'It would want to be a damned good once, gatita.'
What scene was the hardest to write? Why?
The hardest scene to write was when Cruz stops off at his mother's house for her surprise birthday party with Aspen in tow. It was difficult because my heart went out to this big strong man who longed to be close to his family and didn't know how to bridge the wide gap between them. Here's part of the scene from the heroine's point of view.
It was as if Santa had arrived, and like that mythical creature, Cruz was treated with deference and a little trepidation. As if he wasn't quite real. Aspen saw the genuine affection on the faces of his family toward him but it was clear when no one touched or hugged him that all was not quite right between them.
On his part Cruz didn't seem to notice. His cool gaze completely tuned into the delighted squeals of his six nieces and nephews as they unearthed remote controlled cars, sporting equipment and several dolls. That was when Aspen realised that the gifts were either an ice breaker, or possibly a replacement for any real affection between them.
'This is Aspen,' he said once the furore had died down. 'Aspen this is my family.'
Succinct, she thought as each one of his family members warily introduced themselves, clearly unsure how to take her. Deciding to ignore the way that made her feel and make the best of the situation she smiled at them as if there was nothing amiss about her being by Cruz's side.

How did your character spend the week just before the story starts?

Aspen spent the week working on The Farm, training her horses and trying to work out how to raise the money she needed to buy The Farm from her uncle. Cruz was wheeling and dealing in the business world and watching the negotiations his lawyer was making on his behalf to secretly buy The Farm from Aspen's uncle.
Who would you cast in the role of your characters if your book was optioned for a movie?
David Leon or Henry Cavill would make a great Cruz and for the female, I think Amanda Seyfried would be great.
What are you currently working on? What other releases so you have planned for 2013 into 2014?
I have another presents book due out in 2014. This is part of a continuity I am very excited about and I am also working on some other projects that are still taking shape on the page.
Thanks for blogging at HJ!
Giveaway:

Two advanced copies of The Most Expensive Lie of All.
To enter Giveaway: Please complete the Rafflecopter form and Post a comment to this Q:

If you think about the keepers on your bookshelf, what do you think makes those books so memorable to you?
Except
This excerpt is toward the end of chapter one.
The horn signifying the end of the last chukka blew and Aspen pushed aside her fear that maybe she was just a little crazy.
'Listen Billy, it's a great deal,' she snapped, forgetting all about the proper manners her grandfather had drummed into her as a child and also that Billy was probably her last great hope of controlling her own future. 'Take it or leave it.'
Oh yes and losing that fire-cracker temper of yours is sure to sway him, she berated herself.
A tiny dust cloud rose between them as Billy made a figure eight with his boots in the dirt. 'The thing is Aspen, we're busy enough over at Oaks Place and even though you've done a good job hiding it, The Farm needs a lot of work.'
'It needs some,' Aspen agreed with forced calm, thinking she hadn't done a good job at all if he'd seen through her patchwork maintenance attempts. 'But I've factored all that into the plan.' Sort of.
'I just think I need a bit more of a persuasive argument if I'm to take this to my daddy,' he suggested, a certain look crossing his pampered face.
'Like?' A tight band had formed around Aspen's chest because really, it was hard to miss what he meant.
'Well hell, Aspen, you're not that naïve. You have been married.'
Yes, unfortunately she had. But all that had done was make her determined that she would never be at any man's mercy again. Which is exactly where arrogant, controlling men like this one wanted their women to be. 'For just you, Billy?' she simpered. 'Or for your daddy as well?'
It took Mr Cocksure a second or two to realise she was yanking his chain and when he did his big head reared back and his eyes narrowed. 'I ain't no pimp, lady.'
'No.' she said calmly, flicking her riot of honey-coloured spiral curls back over her shoulder. 'What you are is a dirty rotten rat and I can see why Grandpa Charles said your kind were just slime.' Who gave a damn about proper manners anyway?
Instead of getting angry Billy threw back his head and hooted with laughter. 'You know I can't believe the rumours that you're a cold one in the sack. Not with all that fire shooting out of those pretty green eyes of yours.' He reached out and ran a finger down the side of her cheek and grinned when she raised her hand to rub at it. 'Let me know when you change your mind. I like a woman with attitude.'
Before she could open her mouth to tell him she'd mention that to his wife he'd sauntered off leaving her spitting mad. She watched him pick up a glass of champagne from a table before joining a group of sweaty riders and willed someone to grab it and throw it all over him.
Of course no one did. Fate wasn't that kind.
Turning away in disgust, she cursed under her breath when a gust of hot wind whipped her hair across her face. Too angry to stop and clear her vision, she would have walked straight into a wall if it hadn't reached out and grabbed her by her upper arms.
With a soft gasp she looked up, about to thank who ever had saved her. But the words never came and her quick smile froze on her face as she found herself staring into the hard eyes of a man she had thought she would never see in the flesh again.
The air between them split apart and reformed, vibrating with emotion as Cruz Rodriquez stared down at her with such cold detachment she nearly shivered.
Eight years dissolved into dust. Guilt, shame and a host of other emotions all sparking for dominance inside of her. 'I…' Aspen blinked, her mind scrambling for poise… words… something.
'Hello Aspen. Nice to see you again.'
Aspen blinked at the incongruity of those words. He might as well have said off with her head. 'I…'
Book Info:
Shameless Cruz Rodriguez swapped the polo field for the boardroom eight years ago, where his killer instincts made him a phenomenally wealthy man. But there's a hitch in his latest deal – in the sultry form of Aspen Carmichael.
Champion horse breeder Aspen has never forgotten Cruz – their searing encounter was the one pleasure in her increasingly desperate life. So when darkly handsome Cruz reappears with a multimillion-dollar investment offer, Aspen is torn. She may crave his touch, but beneath his glittering black eyes lies a deception that could prove more costly than ever before!
Book Links:
Author Bio
After graduating from the University of Melbourne, Michelle Conder took a variety of jobs before packing her bags and traveling and working overseas. When none of the career opportunities she encountered grabbed her she returned to Australia and after more study decided to follow her lifelong dream of becoming a writer.
Michelle now lives in Melbourne with her husband and three children and when she isn't writing loves to visit faraway places and spend time with her family and friends.
Website | Facebook | Twitter |