Today it is my pleasure to Welcome author
Melanie Milburne
to HJ!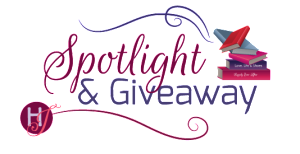 Hi Melanie and welcome to HJ! We're so excited to chat with you about your new release, The Most Scandalous Ravensdale!

Hello!

Please summarize the book a la Twitter style for the readers here: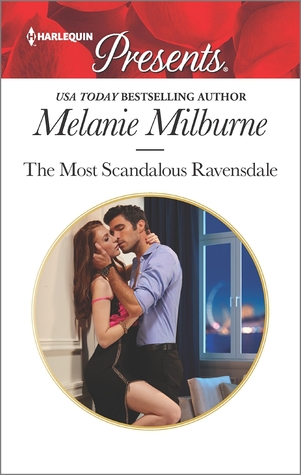 A hotshot lawyer on a mission. A struggling actor intent on landing a role without a whiff of nepotism. A fiery attraction. Who will win?

Please share your favorite line or quote from this book:
This is where Kat is refusing to accept Flynn's invitation to dinner that night…
'Not going to happen,' Kat said. 'I have an appointment with a cat and a fur ball.'
Please share a few FUN facts about this book…
I was working on this book at the time I did an Immersion class with Margie Lawson's Writing Academy in Melbourne just before RWAustralia. Sharing some of the scenes with the class was so much fun. Also, because I have a mouse phobia like Kat, it was good therapy for me to write that scene!

Please tell us a little about the characters in your book. As you wrote your protagonist was there anything about them that surprised you?
Kat Winwood is an out of work actor who finds out she is a secret love child to the famous London theatre actor Richard Ravensdale. His lawyer, Flynn Carlyon is intent on getting her to Richard's Sixty Years in Showbiz party but she refuses to meet her biological father or use him to jump-start her career. But Kat has seriously underestimated the lengths Flynn will go to in order to achieve a goal.

What kind of research did you do for this book?
I know a few actors and performers so it was fun to get some insight into the auditioning process and so on. I also have friends who are lawyers, including my husband who is completing a law degree this year. But mostly I just listened to my characters. It was their story and I was just there to write it down.

The First kiss…
I made them wait till page 102 for their first kiss. It was a battle between them to see who would be the first to break.
His mouth hovered above hers, his warm faint-hint-of-whisky breath wafting over her tingling lips. His nose bumped against hers, a soft nudge that was powerfully, shamelessly, erotic. His stubble-shadowed skin grazed her cheek, sending her senses into a swishing, swirling tailspin. The tip of his tongue stroked the vermillion border of her bottom lip, a caress so intoxicating, so arousing, it nearly knocked her off her feet.
But somehow Kat managed to gather her scattered senses long enough to realise she had won a vital point against him. 'You kissed me.'
His eyes contained a dark glitter that put the point she'd scored in jeopardy. 'That's not a kiss.'
'You touched your lips with your tongue.'
'Na-ah. I touched the edge of your lip.'
'You're taking hair-splitting to a whole new level,' Kat said. 'You did so kiss me.'
His mouth lifted in that devilish smile that did so much lethal damage to her self-control. And her resolve…wherever the hell it was. 'That's not a kiss.' He leaned closer. 'But this is.'
Was there a scene in this book that was harder to write than others?
I always find the hardest scene to write is the black moment. Every scene leads to that moment where all is lost- the boy loses the girl. It never gets easier no matter how many books I write.
Flynn clicked off the call and put the phone back in his pocket without saying anything to Richard. 'Come on, Kat. You surely don't think I staged my proposal to get you to-?'
'Why ask me today? Why not ask me after the weekend when the party is over?'
A muscle worked like a hammer in his jaw. Tap. Tap. Tap. 'How can you possibly think that? Haven't the last few weeks shown how much I care about you? The important thing is that I ask you. I love you. Why would I wait?'
If your book was optioned for a movie, what scene would be absolutely crucial to include and why?
I think the mouse scene. It is where Kat has no choice but to accept Flynn's help in getting rid of the mouse under the couch. When she lets him into her house, she is symbolically letting her into her heart because she trusts him to deal with the mouse without frightening her with it.

What do you want people to take away from reading this book?
I always want readers to be entertained first, but if they enjoy thinking more deeply about things then I would like them to reflect on the nature/nurture debate. Kat has three half siblings from her biological father and not one of them is an actor or would ever like to be. And yet, she has wanted to be one since she was a small child.
Flynn, on the other hand, has no idea of who his parents are and will probably never find out because he was a doorstep baby.

What are you currently working on? What other releases do you have planned for 2016?
I'm working on a Greek hero duet. I'm doing the second book now and really enjoying spending some time on Corfu, so to speak!
Thanks for blogging at HJ!
Giveaway:

A signed copy of The Most Scandalous Ravensdale, as well as the three other books in the quartet to celebrate the end of the series.
To enter Giveaway: Please complete the Rafflecopter form and Post a comment to this Q:

Do you remember your first kiss? Care to Share? 
Excerpt from The Most Scandalous Ravensdale:
Kat looked at his mouth- the way it was curved, the way his dark stubble surrounded it, the way his lean jaw with the sexy cleft in his chin made her ache to trail her fingertips over its rough surface. She sent the tip of her tongue out over her lips, watching with baited breath as his eyes tracked its journey. Her awareness of him sharpened. His stillness. As if he were waiting for her to make the first move. It had been months since she had felt a man's lips on hers. Months since she had felt a man's arms gather her close and remind her of how good it felt to be wanted. Needed.
Flynn's hands came down on the tops of her shoulders as softly as the snow cascading around them. His head came down, his foggy breath intermingling with hers in that infinitesimal moment before contact. And yet, he didn't make that final contact. He hovered there as if he knew she would be the first to break.
If you kiss him, you lose.
But I want to kiss him.
Yes, but he knows that, and that's why he's waiting.
I have been kissed in months.
He probably knows that too.
But it's been so long. I've almost forgotten what it feels like to be a woman.
If you kiss him, you might not be able to stop.
Back and forth the battle with Kat's conscience and her flagging willpower went. And the whole time Flynn waited. She put a hand on his chest, then both hands. His coat was soft and warm to touch, but then, who could go past cashmere? Beneath the luxurious fabric she could feel the outline of his toned muscles. If she took a step, even half a step, she would be flush against his pelvis.
Even without closing that tiny distance she knew he was aroused. She sensed it. His body was calling out to hers, signaling to her, stirring hers to send the same message back. She became aware of her breasts, the way they seemed to prickle, to tingle. She became aware of her breathing; the way it stopped and started in little hitches and flows, swirling in a misty fog in front of her face, mixing intimately with his. She became aware of the pulsing throb between her legs, that most secret of places that ached for fulfillment. Baboom. Baboom. Baboom. The blood in her veins echoed the frantic need coursing through her.
'If you don't make up your mind soon, we're both going to freeze to death on this doorstep,' Flynn said.
Kat dropped her hands from his chest and stepped back. 'You thought you'd won that round, didn't you?
His glinting eyes and crooked smile made her insides twist and coil with lust. 'It's only a matter of time before I do.'
Excerpts. © Reprinted by permission. All rights reserved.


Book Info:
Hotshot lawyer Flynn Carlyon is determined to get feisty Kat Winwood to accept her rightful place as a Ravensdale heir. Charming and deeply cynical, Flynn relishes a challenge. He will use any means he can to get Kat to bend to his will, including addictive, spine-tingling seduction!
Kat's scandalous heritage only brought her heartache… and now trouble, in the bespoke-suited form of Flynn! He's the most arrogantly sexy man she's ever met, and when she ends up his reluctant neighbour, giving in to his wicked temptation is only a matter of time…
Meet the Author: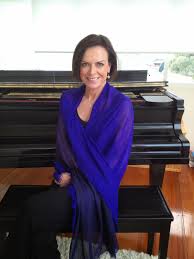 Melanie Milburne read her first Harlequin at age seventeen in between studying for her final exams. After completing a Masters Degree in Education she decided to write a novel in between settling down to do a PhD. She became so hooked on writing romance the PhD was shelved and her career as a romance writer was born. Melanie is an ambassador for the Australian Childhood Foundation and is a keen dog lover and trainer and enjoys long walks in the Tasmanian bush.
Website | Facebook | Twitter |