Today it is my pleasure to Welcome author
Scarlet Wilson
to HJ!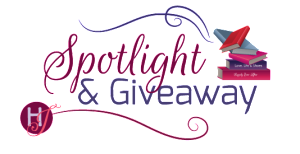 Hi Scarlet  and welcome to HJ! We're so excited to chat with you about your new release, The Mysterious Italian Houseguest

!
Please summarize the book for the readers here: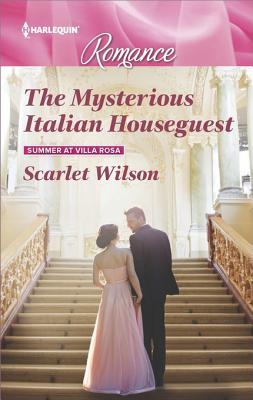 A fed up Hollywood reporter meets an Italian movie star with a secret on a quiet island in the Med.
Will Portia use her close proximity to Javier to find a story to boost her career, or will she let the gorgeous Italian movie star get under her skin and capture her heart?
Anything can happen at Villa Rosa!

What's your favorite line(s) from the book?:
"I want to stay here, Portia. Not in some hotel. Do you think that could be possible?"
Portia. He didn't say her name. He practically sung it.
He didn't even remember her. Not that she expected him to – really. But she had met him and interviewed him before. And it was kind of insulting for a guy not to remember you – even in the cut throat Hollywood industry.
Her rational head understood. At a press junket he met hundreds of journalists and could never be expected to remember them all. On award night he'd spoken to just as many again on the red carpet. She wasn't any different from any other person who'd shoved a microphone in his face and tried to think of an original question.
But it still stung.
And now he wanted to stay with her. Javier Russo wanted to stay with her.
She lifted her hands from his chest. She needed all her senses to be working. And they were already piqued. A fresh, clean scent drifted up under her nose. She scrunched up her face a second and tried to shake it off. The last thing she needed to think about was fresh, clean Javier Russo.
When you sat down to start this book, what was the biggest challenge you faced? What were you most excited about?
This is the second in a series of four books with other authors Liz Fielding, Jessica Gilmore and Kate Hardy. I was so pleased to be writing a series with these guys and we had a brilliant time brainstorming ideas for our 4 sisters and their respective timelines. Liz created a brilliant pinterest board that captures our ideas for the Villa Rosa series perfectly.
Please tell us a little about the characters in your book. As you wrote your protagonist was there anything about them that surprised you?
I loved my Italian film star Javier Russo. Just think brooding Antonio Banderas a few years ago and you've got him.
Portia was feisty. She's been a Hollywood reporter for the last few years but has become disillusioned with her job and industry. I got some real life scoops from someone who did that job that were very interesting!
What have you learned about your own writing process/you as an author while writing this book?
I went through quite tough revisions on this book. The story didn't end up in the place I really wanted to, and that's a first for me considering overall this is book 30 for me!

The First kiss…
He leaned closer to her and smiled. "Maybe these people should consider other distractions?" Something had definitely changed in Javier. He'd said he had some business to do but he also seemed more positive, more enthusiastic. The twinkle in his eyes that had dulled for a few days was definitely back.
His words sent a little shot of heat through her veins. She couldn't help but smile. "Watch out, there are children about. Some distractions aren't for public viewing."
"You think?" Before she got a chance to reply he lowered his lips on to hers. It wasn't a soft kiss. It was purposeful. As if he seemed certain of what he was doing. It was easy to put her hand up and run it through his short dark hair.
Something twigged inside her. A sense of belonging. Something she hadn't ever felt before.
As if even though her rational brain told her otherwise, this seemed like the right time, in the right place with the right person.
Almost as if he were hers.
Something about that terrified her. Her stomach flip-flopped but her heart was practically swelling in her chest. Now, she got what Andi felt. Now, she got what Immi had felt had been missing in her relationship. She just wasn't entirely sure if this could all be real.
Did any scene have you crying or laughing (or blushing) while writing it?
"Would you feel safer if I held you? I thought you wanted to wash the cob webs out of your hair?"
Her eyes opened wide. "Oh, yes. That's right. I did." She pulled a little closer to him as she looked at the clear sea surrounding them.
"Okay you can take a few more steps, then that's it. You've got to stop."
"Okay then." He couldn't stop smiling as he strode up to his waist. "How about I just lean you back a little?"
She looked around again and loosened her hands just a little from his neck. "Okay, but be quick."
He let his legs bend and kept his hands under her back, so that she floated in the sea and her dark hair fanned out all around her. She stayed like that for a few seconds.
She was beautiful. Like a siren floating in the sea in front of him. That bright pink bikini enhanced all her curves and complemented her light tan. If she started singing anytime soon he swore he would just give up and follow her wherever she wanted.
She gave him a signal and he pulled her back up. The water was dripping from her hair and her body. He took a few steps further back.
"What are you doing?"
"Making sure you stay in my arms."
She gave him a curious stare, then wrapped her arms back around his neck and then her legs around his waist. "Now, why would you want to do that?"
He didn't answer straight away. He wasn't entirely sure the answer he could give. Instead he asked what was forefront on his mind. "I need to do some business tomorrow. It means I have to go to Naples. Would you like to come with me? The business won't take long, and I love the opera in Naples. I've checked and Le Nozze di Figaro is showing at Teatro di San Carlo." He gave her a wink. "I might even know where you can find a dress you can wear."
She gave a gasp and stared at him. "You honestly think I should wear one of Sofia's dresses?"
He leaned back into the water. "Why not? You'll look every bit as elegant in them as she did."
He could tell she was a bit embarrassed, but also happy with the compliment.
"Hey, isn't it time you got me out of this water?"
Javier felt a little swell in his chest. The water droplets left on her body were virtually glistening in the sun. The feel of her body against his was having all the natural effects it should. He'd kind of hoped wading deeper, where the water might be colder, would have helped – but the fire inside was too strong. A few days of virtually not speaking had done nothing to cool the heat between them – instead it seemed to only have intensified the burn. Her dark hair and gleaming dark eyes were enticing him in ways he hadn't felt in years.
He tightened his grip on her hips. "Maybe I just want to take you deeper into the ocean. Maybe I need some kind of persuasion not to."
She lowered her gaze playfully. "Oh, I think I can find a way to entice you."
His pulse soared. "How?"
She licked her lips and tilted her head to one side. Her lips met his. The smouldering fire ignited like a shooting firework. Her smooth lips moved over his with expert grace, coaxing, teasing and sending all sane thoughts floating off into the ocean around them.
And he was well and truly enticed.
If your book was optioned for a movie, what scene would you use for the audition of the main characters?
I think I would use the one above. The thing that would be most important to me would be the chemistry between the characters. It has to sizzle!

Readers should read this book….
For a little bit of Hollywood in a dreamy pink villa on a Mediterranean island!

What are you currently working on? What are your up-coming releases?
I have two Christmas books coming out, one from Tule Publishing The Jingle Bell Bride, and a Harlequin medical romance A Family Made for Christmas.
Right now I'm working on my second young adult book The Survival Game.
Thanks for blogging at HJ!
Giveaway:

2 signed copies of The Mysterious Italian Houseguest posted internationally.
To enter Giveaway: Please complete the Rafflecopter form and Post a comment to this Q:

In this book the sisters inherit Villa Rosa from their godmother Sophia, an old-style Hollywood actress who had an affair with a prince from a Mediterranean principality. Who is your favourite old style Hollywood actress?
Excerpt from The Mysterious Italian Houseguest:
It was as if she were in her own movie.
She was the heroine. And he was the hero.
In some ways she felt as if it was all unreal. As if at any moment she'd wake up from this wonderful dream.
The limousine whisked them to the Teatre di San Carlo. As soon as they stepped outside it was like being on the red carpet. Javier was recognised instantly. She could feel the electricity in the air around them. His hand stayed firmly at her back.
Cameras flashed intermittently. Javier shook hands with people and charmed his way along the row of staff who were standing outside the opera house.
As soon they stepped inside her nerves increased. There were many hushed voices and glances in their direction. What a fool. She hadn't given this enough thought.
She'd got used to the anonymity of Isola del Fiore. Of not looking over her shoulder and worrying about what she looked like. It was odd. The thought had flitted through her mind when they were on the ferry. But since they'd arrived in the hotel it was like their own private world, and when she'd stepped outside the room and saw Javier's face, all she could think about was him and her.
Another glass of champagne was placed in her hand and she gathered Sofia's dress in one hand as they walked up the stairs.
Walking into the Teatro was like entering another world.
It was breathtaking. The whole theatre was circular, set around the large stage. Red plush seats filled the stalls and sweeping around the walls were five tiers of individual boxes. White and gold gilt decorated the walls with sweeping red velvet curtains at each of the boxes.
Javier smiled at her and led her up a set of private stairs. A staff member held the door open for her and she stepped inside. And then stopped.
They were directly facing the stage. The box had large sumptuous seats and gold gilt decoration all around. "What is this?" she whispered.
He smiled. "We're in the royal box."
"The what?" It was almost like the air had been sucked from her chest. Maybe this dress was tighter than she thought.
He gestured to her to sit down. The chair was almost like a throne, possibly the grandest chair she'd ever seen. She perched gingerly on the edge while an amused Javier watched. More champagne was waiting for them in the box along with strawberries. "I thought you might be hungry," he shrugged. Javier settled next to her as the lights started to dim around them.
"Do you know the story of The Marriage of Figaro?"
She nodded. "I've never seen it though."
He smiled and rested back in his chair as he clasped her hand. "Then sit back and enjoy, let the magic begin."
From the first beat of the music it was like a spell being weaved around her. Figaro, Susanna and the Count gripped her attention. Every one of Mozart's notes, every harmony, every element of comedy in the five piece of act had her enthralled. The music from the opera filled every element of the huge theatre, reverberating around them.
In the dark of the theatre their box seemed ultimately private. So when Javier nuzzled at her neck she didn't object. He fed her strawberries, which trickled down her chin. The champagne made her hiccup, which set her off in a fit of giggles.
And he never let go of her hand the whole night.
She stopped worrying about her work and her life in Hollywood. Javier only had eyes for her. His attention was mesmerising. They whispered to each other. They kissed. She'd never been so connected.
Her heart was swelling so much it felt as though it would fill her chest. When the last beat of music had finished she leapt to her feet and applauded as loudly as she could.
Javier was at her side. "Did you like it?"
She couldn't hold back the enthusiasm that was bubbling inside. She threw her arms around his neck. "I didn't like it, I loved it."
He looked so amused, but she felt safe around him, assured in his arms. That glint in his eye sent little shockwaves all around her body. No one had ever made her feel like this. No one had ever made her feel so special, and so loved.
She forgot about everyone else around them as they walked hand in hand to the limousine. She only had eyes for Javier. And it seemed he only had eyes for her.
Excerpts. © Reprinted by permission. All rights reserved.

Book Info:
Italian movie star Javier Russo needs to escape his Hollywood life. Isola dei Fiori is the perfect retreat—a lush island in the glittering Mediterranean. What he didn't expect was having to share his peaceful hideaway with the infuriatingly beautiful Portia Marlowe!
Celebrity reporter Portia is intrigued by her unwelcome and mysterious visitor, and the secrets he's clearly holding back. Villa Rosa isn't big enough for both of them, and soon there's nowhere to hide from their simmering chemistry!
Meet the Author: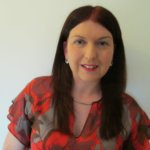 Scarlet Wilson writes for Harlequin/Mills and Boon medical and romance lines, Entangled Publishing and Tule Publishing. She's worked in the health service for over 25 years, training as a nurse and a health visitor, and now currently works within public health. Four of her books have been nominated for the RNA RoNA Rose Award and two for the RWA Rita Award.
Scarlet lives on the West Coast of Scotland with her fiancé and their two sons.
She also writes young adult fiction under the name Susan Wilson. Her first YA title The Extinction Code will be published Summer 2017 by Usborne Publishing.
Website | Facebook | Twitter |