Today it is my pleasure to Welcome author
Avery Flynn
to HJ!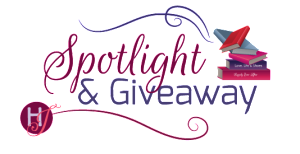 Hi Avery and welcome to HJ! We're so excited to chat with you about your new release, The Negotiator!
Tell us about the book with this fun little challenge using the title of the book:
Well first off, thank you so much for having me over! Now, let's do this The Negotiator style!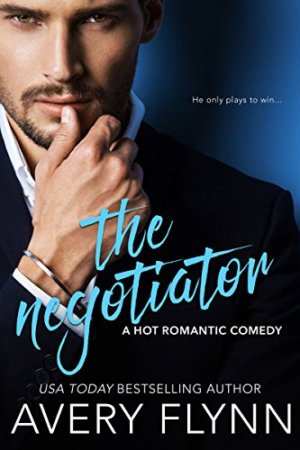 T is for The Job Ad That Starts It All
H is for Hella Hot
E is for Extra Fun
N is for Naughty Games
E is for Extraordinary Circumstances
G is for Giggles – You'll Be Having Them
O is for Outrageous Jobs
T is for Tempting Because Sawyer Is Just So Tempting
I is for Inflame – You Might Want To Read Near A Fan
A is for Alligators – There Are None, I Just Couldn't Think Of An A Word 🙂
T is for Tears But The Happy Kind
O is for Oh My God That Was Fun – What You'll Be Saying After
R is for Rushing To Finish Because You Won't Want To Put It Down.

Please share the opening lines of this book:
OK, I cheated. Here's the first four sentences:
"I'm going to kill you, Hudson. Slowly. With a spoon."

Sawyer Carlyle paced the five feet between his desk and the seating area in his office at the top floor of Carlyle Tower. Usually his office was his sanctuary with its cool, crisp, modern furniture and floor-to-ceiling windows that overlooked Harbor City, but today it was his hiding place.

When his executive secretary Amara Grant had buzzed him about the first mystery job candidate, he'd been confused. By the time the tenth had arrived, he knew his brother had set him up.
Please share a few Fun facts about this book…
Oh there's so much fun. I giggled my way through writing this one. But I have to narrow it down to five? OK, here were go:
There's a dog birthday party.
The heroine, Clover, is obsessed with Flea Market Flip.
The hero, Sawyer, is secretly addicted to watching old '80s and '90s RomComs.
The chemistry between these two—even thought they're total opposites—is SMOKIN' hot!
I learned how to curse in at least five languages while researching The Negotiator.
Was there a scene in this book that was harder to write than others?
I'm not sure that any were harder than the others but I definitely have some favorite scenes. This one is definitely up there. To set it up, Clover is posing as Sawyer's fiancee so that his marriage-minded and totally meddling mom will stop throwing wife candidates in his path. Clover a free sprit and Sawyer can be a total stick in the mud. So of course that means that she's busting his chops every chance she gets.
"Anyway, I already came up with our backstory," Clover said. "I know how you hate dealing with the details. Your mom was a little shocked when I told her how we met, but she took it better than I'd expected."

There wasn't a single part of those two sentences that didn't make Sawyer's chest burn. "You talked to my mom? What did you tell her?"

"That we met when you modeled for a wine and paint class I took." She looked up at him, all sweetness and innocence except for the hard glint of trouble in her eyes. "I told her that I was a goner the moment you slipped off your tighty whiteys and were able to hold your pose for so long, even though I could see it was very hard."

Good thing his family had funded Harbor City General's new cardiac wing because he and his mom were both going to need it.
Excerpt. © Reprinted by permission. All rights reserved.

What do you want people to take away from reading this book?
I hope that take away those happy flutters that you get in your stomach after you read a fun, sexy romance book.
Thanks for blogging at HJ!
Giveaway:

To celebrate The Negotiator's release, I'm giving away a digital book from my backlist to five Harlequin Junkie readers who comment on this post! (One book per winner, winner's choice, open internationally)
To enter Giveaway: Please complete the Rafflecopter form and Post a comment to this Q:

In The Negotiator, Clover has held a ton of weird temp jobs. I want to know what the weirdest job you ver had was.
Book Info:
Often snarly, workaholic executive seeks "buffer" from annoying outside distractions AKA people. Free spirits with personal boundary issues, excessive quirks, or general squeamishness need not apply. Salary negotiable. Confidentiality required.
Workaholic billionaire Sawyer Carlyle may have joked he needed a buffer from their marriage-obsessed mom, but he didn't need a waiting room filled with candidates to further distract him. (Thanks, bro.) But when a sexy job applicant shooes his mom and the socialite in tow out of his office, Sawyer sees the genius of the plan. And the woman. In fact, Miss Clover Lee might just get the fastest promotion in history, from buffer to fake fiancé…
This free-spirit might look like hot sunshine and lickable rainbows, but she negotiates like a pitbull. Before Sawyer knows what hit him, he's agreed to give up Friday nights for reality tv, his Saturdays for flea markets (why buy junk still baffles him), his Tuesdays and Thursdays for date nights (aka panty-losing opportunities if he plays his cards right). And now she wants lavender bath salts and tulips delivered every Monday?
Yup, she's just screwing with him. Good thing she's got this non-negotiatable six-weeks-and-she's-gone rule or Sawyer may have just met this match..
Book Links:

Meet the Author: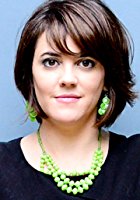 Avery Flynn is a USA Today bestselling romance author. She has three slightly-wild children, loves a hockey-addicted husband and is desperately hoping someone invents the coffee IV drip.
She was a reader before she was a writer and hopes to always be both. She loves to write about smartass alpha heroes who are as good with a quip as they are with their *ahem* other God-given talents. Her heroines are feisty, fierce and fantastic. Brainy and brave, these ladies know how to stand on their own two feet and knock the bad guys off theirs.
Newsletter, Website, Twitter, Pinterest, Facebook page, Facebook profile