Today it is my pleasure to Welcome author
Roni Loren
to HJ!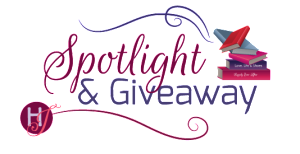 Hi Roni and welcome to HJ! We're so excited to chat with you about your new release, The Ones Who Got Away!
Please summarize the book for the readers here: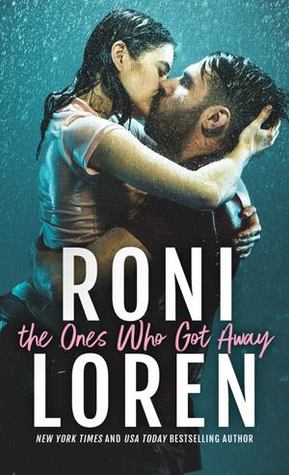 The Ones Who Got Away is about the survivors of a school shooting who come together twelve years later to be interviewed for a documentary and reconnect. Even though the backstory of these characters is tragic, this book is all about hope, healing, the power of friendship, and finding romance. I wanted to give happy endings to people who maybe deserve them even more than most.

Please share the opening lines of this book:
NOTHING CAN SAVE YOU. Liv Arias rubbed goose bumps from her arms as she read the words scrawled on the sign taped under a maniacal-looking wasp painted on the wall of the gym. NOTHING CAN SAVE YOU FROM THE STING!
Please share a few Fun facts about this book…
This was, by far, the most emotionally difficult research I've had to do for a book series. I read Columbine by Dave Cullen and A Mother's Reckoning by Sue Klebold. Both were so well-written and worth reading but oh so heart-wrenching. However, it was necessary because I felt that beyond the basic research aspects, I also needed to make sure I was responsible in tackling this topic and not exploitive. I really wanted to develop an understanding (as best I could without experiencing it) of what it would be like to try to move on after being part of a national tragedy, of the challenge of finding hope and the courage to move forward. I was awed by so many of the people in these books.
Having said that, don't be afraid that this book is all sadness and piles of Kleenex. This is, at its heart, a romance. There is kissing in the rain and a sexy cop hero and humor and sexy times.
This is one of the first books I've written where there's a group of kickass female friends. That wasn't the plan, but the four women in this book just connected on the page in a way I couldn't have expected. They were SO much fun to write. I want to be friends with all of them. (Which is why I plan to write a book about each of them!)
Please tell us a little about the characters in your book. As you wrote your protagonist was there anything about them that surprised you?
Liv is the girl who was the rebel in high school. Artistic. Sarcastic. Not in the "in" crowd but not wanting to be. But twelve years later, she's quashed a lot of her rebellious and artistic nature to please her family. She's stuck in a life she's not sure she signed up for.
Finn is a cop just coming off a years-long undercover assignment. He's made it his mission to find where the guns from the shooting were sourced. He's checked out of society and emotionally shut down…until he runs into Liv during the documentary—his secret love from high school.
I think what surprised me most about writing this two is how funny they were together. Writing their banter was really easy.

What, in your mind, distinguishes this book from other books out there in the same genre?
Well, I'll tell you that pitching a romance to publishers that had a school shooting backstory got me a number of raised eyebrows, so I'd say the backstory definitely distinguishes it from others. But I think, in general, my sweet spot as an author is writing really emotional love stories that still have big doses of humor and steaminess, so you may get some tears in your eyes but will also (hopefully) laugh and get a little hot under the collar. 😉

Do you think there's a common trait or a je ne sais quoi that your protagonist must have?
I need wicked smart protagonists. I can't seem myself ever writing a "ditz" or a "dumb jock" type main character.

Did any scene have you blushing, crying or laughing while writing it? And Why?  
I got a little teary-eyed for a number of scenes in this book, but I remember laughing the most when Liv's friend Kincaid is in a scene. She was such a fun character to write. This will give you an idea of Kincaid. She walked outside and interrupted Liv and Finn's first kiss and basically told Liv to come back inside:
Kincaid was the only one left when Liv walked back into the restaurant. She was spinning the overturned mason jar round and round on the table, chin in hand, obviously lost in thought. Liv reached out and tapped her. "Hey."
Kincaid startled and then turned, looking disoriented for a second before a smile touched her mouth. "Oh, hey there, Hot Lips."
Liv groaned. "Guess we're not going to pretend that you didn't see anything?"
"Nope." Kincaid got up from the table, letting the spinning jar slow to a halt. "I have a photographic memory." She tapped her temple. "There's no erasing that."
Liv crossed her arms. "Fantastic. And everyone else?"
"Taryn went home, so she doesn't know what happened. Rebecca went to bed."
Liv shifted in her shoes and glanced toward the door that led to the hotel lobby. "Is Rebecca all right? She looked kind of freaked out. I mean, she mentioned Finn in her letter…"
Kincaid's smile dipped. "She's okay. Confused, I think. She told me she didn't think you two knew each other. At least not like that."
"We don't."
Kincaid gave her a look. "Sure you don't."
"I—"
Kincaid held up a hand, bangle bracelets clinking. "Hey, you don't need to explain anything to me. But, honey, I know the difference between a let's-get-to-know-each-other kiss and a reunion. Either way, it's not my business. My only business is following the girlfriend rules."
"The girlfriend rules?"
"Yes. Friends don't let friends bang drunk," she said sagely.
Liv snorted, mainly because debutante Kincaid had said bang. "Sounds wise."
"It is. It's bad for regrets and all that crap. But also, if you're going to bed a guy that hot, believe me, you'll want to be sober enough to remember it. Because damn. That boy grew up nice."
Kincaid gave her a you know what I'm saying look, and Liv laughed. "I think I'm not the only one who's a little drunk."
"You're telling me." Kincaid put her arm around Liv and used her for balance as she took off her heels. "Which is exactly why we're going to walk up to our rooms together. I'll keep you safe from Mr. Dark and Broody, and you keep me away from that adorable bartender who keeps calling me ma'am and making it sound dirty."
Liv glanced over her shoulder at the college-aged guy behind the counter, and he gave them a wink. She choked down her laugh. "Come on. I think that one's out past curfew. We both need to get some sleep."
If your book was optioned for a movie, what scene would you use for the audition of the main characters and why?
There's an early scene where Liv and Finn get to talk alone for the first time after seeing each other at the filming of the documentary. The character has to have a lot of emotional range in that scene—she's a little buzzed, she's dealing with all the emotional memories that have surged, and then she'd feeling this strong attraction to Finn but also mad at him from a hurt in the past. There's a lot going on. An actress would have to be skilled to pull it off.
Here's a snippet:
The boards of the restaurant's back deck creaked somewhere behind Liv. She didn't need to turn and look to know it was him. Her senses seemed attuned to his presence. She kept her eyes on the water, letting her greeting drift between them. "Hello, Finn."
"Liv."
The quiet tenor of his voice hit her harder than she'd expected, the volume too close to how it used to sound against her ear in those stolen make-out sessions. Funny how even after all the years and the men who'd cruised through her life since, that voice still sounded so bone-deep familiar. She didn't turn to face him, not trusting her expression to stay neutral. "I guess it turns out I have time for that drink after all." She lifted her glass. "But I'll warn you, I'm a few drinks in and all out of energy for polite chitchat."
"Good. I don't chitchat."
He stepped a little closer, his scent drifting her way—some combination of cedar and mint. Like a man who chewed gum while chopping wood. The thought made her want to giggle.
"Are you okay?" he asked.
Liv scrunched her nose. "You mean, am I drunk?"
She wasn't sure what the answer was on that one. Probably a little. She doubted she could be this close to him without anxiety bubbling up otherwise.
"No. You ran out of the gym today. I mean, are you okay?"
Okay.
Was she? She hated that question. That was the question she'd probably heard most since that night—and then again when her mom passed from cancer two months later. That was what everyone always wanted to know. Are you okay?
But people asked, wanting her to say, Yes, I'm fine. I'm going to pull up my bootstraps and not make you uncomfortable with my messy feelings. No one wanted the real answer. But she got the sense Finn did. After all, he'd probably gotten asked that question just as much as she had. She released a breath. "Today sucked."
What do you want people to take away from reading this book?
I want readers to walk away from this book with a smile, feeling like they've been on a true emotional journey and that the characters deserve their happy ending. Also, if there's a message in this book, I'd say it's that we are created by our pasts, but we don't have to be trapped by that history.
What are you currently working on? What other releases do you have planned for 2017?
I'm currently working on book 3 of this series, The One You Fight For, and book 2 (Rebecca's story) The One You Can't Forget will come out this June.

Thanks for blogging at HJ!
Giveaway:

Print copy of THE ONES WHO GOT AWAY by Roni Loren
To enter Giveaway: Please complete the Rafflecopter form and Post a comment to this Q:

What do you think your high school self would think of your adult self?
Excerpt from The Ones Who Got Away:
This excerpt is during the documentary interview.
"He cursed at me, told me to stay put, and wedged a chair against the outside of the door." Liv rubbed her lips together. "After that, I heard more shots."
"Presumably when he and Trevor shot at"—Daniel checked his notes—"Finn Dorsey and Rebecca Lindt."
Liv reached for her water and took a slow sip, trying not to hear the sounds of that night in her head. The gun going off in that steady, unrelenting way. The cries for help. A Mariah Carey song still playing in the gym. Her own rapid breath as she huddled in that closet and did—nothing. Frozen. For five hours. Only the chair against the door had alerted the SWAT team someone was in there after everything was over. "Yes. I didn't see any of it, but I know Finn was shot protecting Rebecca. You'd have to ask Rebecca about that part."
"I did ask her. I plan to ask Finn, too."
Liv's head snapped upward at that, the words yanking her out of the memories like a stage hook. "What?"
"Mr. Dorsey is my next interview."
She stared at Daniel, not sure if she'd heard the words right. "Finn's here?"
She barely resisted saying, He exists? The guy had become a ghost after the awful months following the shooting. He'd gotten a ton of press for being a hero, and the media had played up the story to the nth degree. The star athlete and son of a local business owner taking a bullet for his date. But within a year, his family had rented out their house and moved out of town, running from the spotlight like everyone else. No one wanted to be that brand of famous.
Liv hadn't heard anything about him since, and he never gave interviews. She'd decided that he had probably moved to some remote tropical island and changed his name. She would've skipped town back then, too—if she'd had the funds to do it.
"Yes," Daniel said, tipping his head toward the spot over her left shoulder. "He got here a few minutes ago. He's declined to be on camera, but he's agreed to an interview."
With that, she couldn't help but turn and follow the interviewer's gaze. Leaning against the wall in the shadows of the darkened gym was a man with dark hair, black T-shirt, and jeans. He looked up from the phone in his hand, as if hearing his name, and peered in their direction. He was too far away for her to read his expression or see the details of his face, but a jolt of bone-deep recognition went through her. "Oh."
"Hey, we should invite him to join you for this part since you were both close to the same place at the same time. We'll get a more accurate timeline that way."
"What? I mean, no, that's not—"
"Jim, can you turn off the camera? I think this will be important. Mr. Dorsey," Daniel called out, "would you mind if I asked you a few questions now? The camera's off."
The cameraman went about shutting things down, and Finn pushed away from the wall.
Liv's heart leapt into her throat and tried to escape. She'd avoided Finn after everything had happened, not just from hurt, but because seeing his face, even on television, would trigger the flashbacks. But she wasn't that girl anymore. Seeing Finn after all these years shouldn't concern her. Still, she had the distinct urge to make tracks to the back door. She slid out of the director's chair she'd been sitting in. "I think I've probably given you everything I have to add. I wasn't in the gym, and my story is really just me cowering in the closet. Not that interesting—"
Her words cut off, her voice dying a quick death, as Finn got closer and some of the studio lights caught him in their glare. The man approaching was nothing like the boy she'd known. The bulky football muscles had streamlined into a harder, leaner package. The smooth face was now dusted with scruff, and the look in his deep-green eyes held no trace of boyish innocence. A thousand things were in those eyes. A thousand things welled up in Liv.
Finn Dorsey had become a man. And a stranger. The only familiar thing was the sharp, undeniable kick of awareness she'd always had anytime the guy was around. Time had only made the effect more potent. Without thinking, her gaze drifted to his hands. Big, capable hands that had once held her. When she'd known him, he'd always worn his football championship ring from junior year. The cool metal used to press against the back of her neck when he kissed her. Now he wore no rings at all. She took a breath, trying to reel in that old, automatic response to him, and smoothed her hands down the sides of her now-wrinkled pencil skirt.
Daniel held out his hand. "Mr. Dorsey, so glad you could make it."
Finn returned the offered handshake and gave a brief nod. "Not a problem."
Then, his gaze slid to Liv. His brow wrinkled for a second, but she could tell the moment he realized who she was. Something flickered over his face. A very distinct look. Like she caused him pain. Like she was a bad memory.
Because she was. That was all they were to each other at this point.
"Liv."
She pushed words past her constricted throat. "Hi, Finn."
Excerpt. © Reprinted by permission. All rights reserved.


Book Info:
It's been twelve years since tragedy struck the senior class of Long Acre High School. Only a few students survived that fateful night―a group the media dubbed The Ones Who Got Away.
Liv Arias thought she'd never return to Long Acre―until a documentary brings her and the other survivors back home. Suddenly her old flame, Finn Dorsey, is closer than ever, and their attraction is still white-hot. When a searing kiss reignites their passion, Liv realizes this rough-around-the-edges cop might be exactly what she needs…
Liv's words cut off as Finn got closer. The man approaching was nothing like the boy she'd known. The bulky football muscles had streamlined into a harder, leaner package and the look in his deep green eyes held no trace of boyish innocence.


Meet the Author: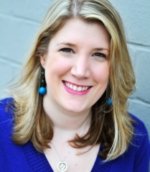 Roni wrote her first romance novel at age fifteen when she discovered writing about boys was way easier than actually talking to them. Since then, her flirting skills haven't improved, but she likes to think her storytelling ability has. She holds a master's degree in social work and spent years as a mental health counselor, but now she writes full time from her cozy office in Dallas, Texas where she puts her characters on the therapy couch instead. She is a two-time RITA Award winner and a New York Times and USA Today bestselling author.
Website | Facebook | Twitter | Instagram |