Today it is my pleasure to Welcome author
Linda Broday
to HJ!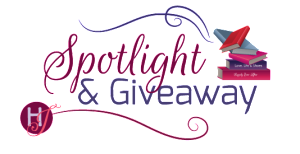 Hi Linda and welcome to HJ! We're so excited to chat with you about your new release, The Outlaw's Mail Order Bride!
Please summarize the book for the readers here:
I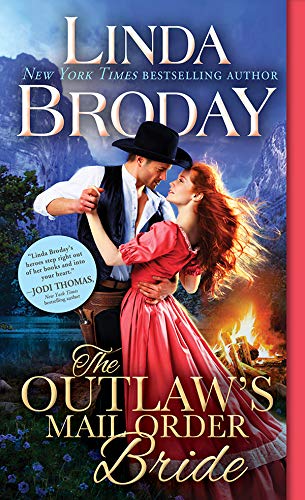 'm so excited about this new release and launch of a new four-book series called Outlaw Mail Order Brides. I've always wanted to write stories about outlaws. I believe there were good ones (those who killed because they had little choice) and bad ones (who killed for sport and because they liked it.) There's a clear difference.
The American Frontier was comprised with millions upon millions of acres of land with only a few hundred lawmen to keep order which led to men finding what justice they could for themselves. The result was usually who had the fastest gun.
The lines were often blurred between lawmen and outlaws with men switching back and forth to suit the situation. There are plenty of examples in history such as Wild Bill Hickok, Wyatt Earp, Bat Masterson, Pat Garrett, to name a few who were both. It just depended on the job that needed doing.
That's where Clay Colby and this town of outlaws find themselves. They've killed but always because they had little choice except now they want to marry and settle down, raise a family. To do that, they needed wives so Clay begins writing Tally Shannon, a woman who escaped a lunatic asylum after her stepmother put her in there to get rid of her.
This series is a bleed-over from my Men of Legend with the Legend brothers making guest appearances. Luke gets the most time since he starts a private bride service for men and women living in the shadows. They send him their letters and he hand-delivers them.

Please share a few Fun facts about this book…
Tattoo removal is possible. It's thought to have begun in ancient Egypt when slaves either bought their freedom or were given it. Medicine men developed a way to remove their tattoo with chemicals. It's not without pain though and it did leave a scar. The smaller ones worked best. Tally Shannon has a small diamond-shaped tattoo on her cheek, put there to identify her as a patient in the Creedmore Lunatic Asylum, and the town doctor is successful at removing it. She'll do anything to reclaim herself. No one owns her.
Prior to World War II, there was little oversight of mental asylums and families with money could pay to have them take a member that was unruly, uncooperative, or just plain too much trouble. Here are a few actual reasons for admission from 1864 to 1889: Immoral Life, Laziness, Deranged Masturbation, Novel Reading, Bad Habits and Political Excitement, Greediness, Business Nerves. Anything could be used for an excuse. Tally's stepmother claimed that she preyed upon children and handed the supervisor a bag of money, telling him to make Tally's life a living hell. That's exactly what he did.
Children were also put in the asylum and one was a little blind girl named Violet. When she arrives unexpectedly with Tally, Clay is shocked at first then deeply touched and starts teaching her how to get around without help. He and the men rig up walking trails with ropes that take her from one part of town to the other. He had also once seen a blind man walking with a long piece of wood in front of him, tapping for obstructions in his path so Clay makes Violet one and teaches her how to use it. The girl finds a measure of independence which sometimes leads to trouble. He just wants her to have a good life and he loves her as though she was his own child. She becomes the darling of the town with everyone watching out for her safety.
What are you currently working on? What other releases do you have planned?
Book #2 of this series comes out in three months (April 30) –SAVING THE MAIL ORDER BRIDE. It's about Clay's friend Jack Bowdre and Nora Kane and is quite an exciting adventure. I hope you're not scared of snakes!

Thanks for blogging at HJ!
Giveaway:

Print copy of The Outlaw's Mail Order Bride by Linda Broday
To enter Giveaway: Please complete the Rafflecopter form and

Leave a comment with your thoughts on the book…
Book Info:
When the West was wild
And man's law favored the few
These extraordinary women could be found…in the heart of an outlaw.
Former outlaw Clay Colby is abuzz with his mail order bride's expected arrival. He's fought long and hard to drag Devil's Crossing out of lawlessness…so when his homestead is set ablaze by a bitter rival, he's heartbroken. There's no woman in the world who'd stand by him now.
But Tally Shannon is no ordinary woman.
After escaping the psychiatric hospital in which she was wrongfully detained, Tally only wants someone to protect her and the little girl under her care. She doesn't mind that Clay's home is dang near burned to the ground—not when he makes her feel so safe. So cherished. But it's only a matter of time before the ghosts of her past come calling…and her loving cowboy must defend his new bride—and the family they built together—to his very last breath.
Buy Links: Amazon| Barnes & Noble| iBooks| Indiebound| Walmart


Meet the Author: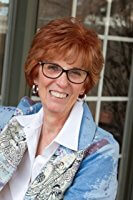 At a young age, Linda Broday discovered a love for storytelling, history, and anything pertaining to the Old West. After years of writing romance, it's still tall rugged cowboys that spark her imagination. A New York Times and USA Today bestselling author, Linda has won many awards, including the prestigious National Readers' Choice Award and the Texas Gold. She resides in the Texas Panhandle where she's inspired every day.