Today it is my pleasure to Welcome author
Charlotte Nash
to HJ!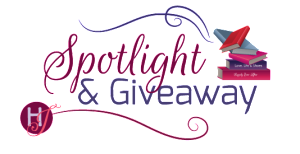 Hi Charlotte and welcome to HJ! We're so excited to chat with you about your new release, The Paris Wedding!
Please summarize the book for the readers here: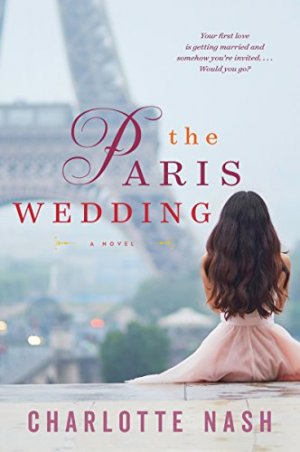 In a dark hour of her life, Rachael West unexpectedly receives a bittersweet wedding invitation. The groom is Matthew Grant, the man she loved in high school, and has never forgotten. The bride, she has never met, but the wedding is in Paris, with all expenses paid!
Matthew should be ancient history – after all, it's been ten years since they broke up. Rachael spent those years caring for her mother on their family farm, while Matthew left for medical school in the big city and became a successful doctor. They've long moved in different circles. But now that Rachael's mother has died, and she is desperately trying to move on, she can't shake her memories of Matthew.
So Rachael goes to Paris, thinking this week away will be a fun holiday, and a way to get over Matthew for good. She couldn't be more wrong!

Please share the opening lines of this book:
Rachael West could not have known that, on the same day her mother died, an invitation was mailed from an upmarket Sydney events firm. She had never met the woman who folded it, whose lacquered nails smoothed the creases, and who slid the creamy envelope into outgoing mail.
The envelope rested in the firm's mailroom for twelve hours, the same length of time it took Rachael to do all the funeral director's paperwork.
Please share a few Fun facts about this book…
The idea for this book came to me suddenly and clearly, after weeks of agonising over other ideas. I had a vision of a woman who went to Paris for a wedding, and not just any wedding, but that of her first and only love, who is now marrying someone else. I started wondering how that had come to happen, and the rest of the story emerged!
Before I wrote this book, I actually wasn't wild about Paris! I'd been there only once, and alone, when I was backpacking and sick with the flu in the grey depths of winter. Not a wonderful experience. As part of the research for the book, however, I went again with my husband and one-year-old son. Going with a baby was not the most romantic trip, but even so, with spring just blooming, blue skies and the love of family, Paris was glorious and wonderful the second time around!
The Australian parts of the novel are inspired by the countryside around Parkes, New South Wales, which is the location of the famous radio telescope ("The Dish") that played a huge role in the Apollo space missions. The Australian comedy drama film The Dish (about the Apollo 11 moon landing) is the first film my husband and I saw together, and is one of my all-time favourites. In honour of this, and Midnight in Paris, which helped inspire my book, I made one of the characters a movie buff.
Please tell us a little about the characters in your book. As you wrote your protagonist was there anything about them that surprised you?
Rachael West (the protagonist) is a selfless and idealistic young woman who's given up ten years of her life (and her first and only love, Matthew) to care for her sick mother. As I wrote her, I realised that while she had a big heart and a firm moral compass, she actually hadn't had a chance to grow beyond her teenage ideals. She's in denial about her love of dressmaking, and clinging to a world that no longer really exists, driven more by nostalgia than reality. So the events of the book, that force her to face where she is now, were always going to be a huge challenge for her, but I also realised she had a strength of character to endure and come out better at the end. Because her selflessness had actually created her character flaw, I was really rooting for her to remake herself and deserve a happy ending.
Matthew, Rachael's first love, is now a successful doctor engaged to a high society businesswoman. As an aside – I was actually really surprised how much I liked his fiancé! But despite this, Matthew is also in over his head, living a life he never really wanted. That's a dangerous combination for Rachael, making nostalgia a tantalising possibility.
Then there's Rachael's best friend, Sammy, who is funny and generous, and a romantic at heart. She's dealing with a bad personal situation that she's keeping secret, even from Rachael, which itself is her undoing. I really felt for Sammy, even though she's only in a supporting role.
Beyond these key characters there's a cast of quirky Australian locals, a handsome American photojournalist, and a doyenne of Parisian fashion, all steering Rachael on her journey!
If your book was optioned for a movie, what scene would you use for the audition of the main characters and why?
I'd use a scene I refer to as "Drunkgate", when Matthew turns up at Rachael's door late at night. It's a tense scene that takes place when she already has reasons to be furious with him, and yet all those old memories betray her. I think it would be such fun to see actors bring it to life! Just to make it more fun, the scene takes place in Rachael's bathroom, because Matthew appears so drunk she's worried about him vomiting on the carpet. The setting is both intimate and awkward, playing up the dynamic between the two characters.
Here's a snippet:
Rachael pressed the heel of her palm into her forehead. This was not happening.
"Whatever possessed you to come here?" she asked.
After a short pause, he said, "I was thinking, at the party." He sounded almost sober. "It was the band that did it. All those songs. I remembered dancing with you at the Elvis Festival. How much we laughed that day."
He leaned back, his hands falling into his lap, his head unsteady against the wall. His throat bobbed, and he licked his lips.
Rachael took pity on him. As if he was a dangerous exotic animal, she marched a wide arc around him to the sink, filled a water glass, and set it down on the counter just within his reach.
"You always knew how to take care of me," he said. No trace of a slur now.
"Don't say things like that."
"It's true. I couldn't say it this morning, but I feel so bad about how we ended. I was stupidly busy with med school and the exams were tough. I panicked, thinking I'd never be able to come home on breaks, and it wasn't fair to make you wait."
Rachael crossed her arms over her chest, guarding herself, wanting to scream that he knew she would have waited for him. "I've heard all this before," she said instead, but her voice wavered.
"I was wrong. I was wrong to do that to you. I want you to know that."
"If you really wanted to say that, you could have turned up at the photography class. I felt like an idiot waiting for you," she said furiously.
"I'm so sorry. I couldn't get out there and back in time, and I had no way to contact you. That's why I'm here now." He put his head in his hands. When he raised it again, tears were rolling down his face. "Rachael, I miss you. I miss … us."
Rachael jammed her hand over her mouth, moved by his distress and impossibly conflicted. She wanted him to say this. And didn't. Wanted to put her arms around him. And punch him right in the face.
What do you want people to take away from reading this book?
I write for no other reason than to give readers an enjoyable storyworld to get lost in. The most treasured emails I have from readers are those that tell me one of my books helped them through a tough time. I think the themes in this book might resonate with people who are still searching for themselves (aren't we all!), and readers can always trust there will be a happy ending, even if it sometimes isn't the one you might expect. My first experiences with romantic dramas as a reader always gave me this delicious faith that good things come around again no matter what turmoil life throws up, and most of us need to believe that in our own lives, too!
What are you currently working on? What other releases do you have planned for 2017?
I'm doing the final work now on my next novel (the working title is The Lucky Escape, but I know that's going to change). It's about a young mother who goes on a trans-American road trip to recover her son from her ex-husband in New York. To make the journey, she teams up with a trio of care-home escapees, all with their own secrets, and has romantic encounters with an unusual biker on the road. It will be out in Australia early next year and I hope in other places, too.

Thanks for blogging at HJ!
Giveaway:

Print copy of THE PARIS WEDDING by Charlotte Nash & a surprise!
To enter Giveaway: Please complete the Rafflecopter form and Post a comment to this Q:

Who was the high school boyfriend/girlfriend that you could never forget?
Excerpt from The Paris Wedding:
"So, we're getting started on Mum's things?" Tess asked, flicking on the kettle.
"What?"
"Mum's things. I asked you about it last night. You said we'd do it today."
"When?" Rachael said. She couldn't remember a single thing that had happened yesterday, apart from those two women talking outside her window. The day had been a blur of tears and hymns and the scent of white lilies.
"This morning."
"No, I mean when did you ask me?"
"After dinner. When Joel was doing the dishes."
"I don't remember."
She didn't even remember eating dinner. She took her tea from the windowsill, but didn't drink it. She wouldn't have been able to swallow around the lump in her throat.
"Look, have some breakfast," she said, dodging around Tess.
"I'll eat later. Where to first—lounge or bedroom?"
"We don't need to start right now," Rachael said, trying and failing to keep the wobble out of her voice.
"But it'll be a huge job. Her wardrobe is overflowing. What a woman on a farm wanted with all those fancy clothes, I don't know."
"She made a lot of them for other people—for formals and weddings and things like that."
"What are they doing in her cupboard then?"
"Because people brought them back and she'd modify them for someone else. She didn't—"
"I bet you don't even know what's in there," Tess said. "I bet that ottoman's still stuffed with winter woollies nobody wears. Don't worry, Joel will feed the kids and keep them away."
Rachael had a vision of her sister striding around her mother's room and stuffing garbage bags with dresses and quilts and other precious things, mixing up what was going where. "No," she said.
"I don't understand. We have to get back to the farm in a few days, so I won't be around to help later. You said you wanted to get started."
Rachael threw her hands up. "I don't remember what I said! It was her funeral, Tess. Besides, I was here with her the last ten years. I know what she wanted. If you have to go home, that's fine. I can manage."
"Oh, I see. This is about me choosing to go with Dad when we were kids." Tess folded her arms, bringing out a well-worn bickering point like a favorite toy. "Well, someone had to. It doesn't mean I didn't care about her. And I'm just trying to make things easier for you."
Tess delivered her speech without a shred of sadness. Rachael was utterly unable to understand how her sister was navigating the grief so easily.
"It's not about that," she said.
Though she couldn't help remembering standing beside her mother on the day Tess and her father drove away. Rachael had pressed herself against her mother, her eight-year-old eyes unbelieving. Marion had squeezed her fiercely, tears in her eyes, though she'd held her voice calm and level. "She's still your sister," she'd said. "This will always be home. She'll be back one day. She'll be back." Over and over the same words, as if they had the power to make it true.
Now, Tess pursed her lips. "Well, can I at least make some lists for you? There's all the medical hire equipment that needs to be returned, and someone should throw out all the tablets."
"Why would I need a list?"
"So you don't forget."
Rachael stared. Was it possible that Tess still thought of her as a dreamy girl with her sketchbook and pencils, often late and forgetful? Yes, that's what she had been, once. But she'd worked very hard in her last years of school; and then had come ten years of looking after her mother's appointments, medicines and meals, toilets and showers, and the farm. All that had changed Rachael forever. Tess simply hadn't been here to see it.
"I'm not going to forget," she said.
"You forgot what you said yesterday."
Rachael gritted her teeth. All she wanted today was to be left alone, to stare down the fields or wander around the house, to be as lost as she needed to be. Choosing retreat, she abandoned her tea and headed for her room.
Tess followed. "Well, what about cleaning out the fridge? There's tons of food from the wake that needs organizing."
"Then take it home for Christmas."
"Speaking of Christmas, I think you should come up to
Dubbo. You shouldn't be here all by yourself. Or, a better idea. I've got someone I want you to meet."
Rachael spun back. "Why would I want to be fixed up with anyone?"
"Who said anything about fixing up? It's Joel's cousin, nice man. He's bought a farm near Orange and he doesn't know anyone yet. Family's all in Western Australia, so he's going to be alone too. You can talk shop and keep each other company."
Rachael rubbed her face. She hadn't slept much this week, her mother's last days in the hospital replaying in her thoughts at night. Worries about the farm and the future were also accumulating like fallen leaves. Couldn't Tess understand how tired she was, how upset? How the smallest things seemed like mountains?
She started back down the hall. "Will you please just leave it alone? We only just buried Mum."
"I thought it would take your mind off everything, and besides, it's time you found a man. There's been no one since Matthew."
Rachael froze with that same sick feeling she'd had yesterday, as if his name had dropped a cage around her body, one that was so tight she could barely draw breath.
Excerpt. © Reprinted by permission. All rights reserved.

Book Info:
In Australian bestselling author Charlotte Nash's U.S. debut, a young woman attends her ex-boyfriend's Paris wedding and discovers more than she ever dreamed in the ultimate city of love.
Imagine you are invited to Paris, the City of Love, to witness the wedding of your first love to a woman you've never met. Would you go?
It's been ages since Rachael West has seen the man she once believed she couldn't live without. Receiving his wedding invitation was bittersweet—she was oddly touched he's asked her, but knows that facing him on this day would be the hardest thing she's ever done.
But her friends and family convince her to attend. After all, it's an all-expenses-paid trip to Paris! Surely she can get through that one day, and discover all the delights of that magical city the remainder of the time.
So Rachael leaves her small town, setting off for the City of Lights with her best friend, two feuding neighbors, and a suitcase full of home-sewn couture in tow. She's determined to let Paris work its magic—and it does by way of a handsome photojournalist. And before her adventure is over, Rachael will be faced with yet another choice. But this time, hers isn't the only happiness at risk . . .
Buy link: https://www.harpercollins.com/9780062696205/the-paris-wedding


Meet the Author: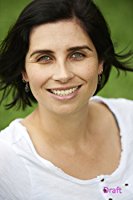 Charlotte Nash was born in historic Lincoln, England and grew up in the sunny Redland Shire of Brisbane. Obsessed with horses and riding, she began stealing her mother's Jilly Cooper novels at the age of thirteen, and has been enthusiastic for romance ever since. Always a little unconventional, she took a meandering path to writing through careers in engineering and medicine, including stints building rockets and as an industrial accident investigator. Now she writes romantic stories, and moonlights as a creative writing PhD student, studying how narratives engage the brain. She lives in a cosy Brisbane cottage with her husband and son, and a small flock of lovable chooks.
Connect: Facebook | Twitter |