Today it is my pleasure to Welcome romance author 
Madeline Ash
 to HJ!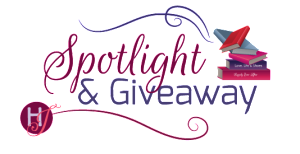 Hi Madeline and welcome to HJ! We're so excited to chat with you about your new release, The Playboy!
What was your inspiration behind the story & characters?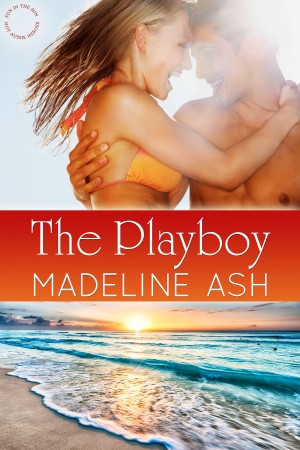 Honestly, I was inspired by the brief for the Hot Aussie Heroes series: fun, sexy, and summery! Instantly, I thought of the Byron Bay beach and a hot seaside fling.
I loved the idea of a heroine who needs sexual experience, but struggles because the only man she wants as a lover is the very man who's treated her poorly in the past. There's nothing like a rift to force the denial of serious chemistry…
Please share a few FUN facts about this book…
Parker runs a surf brand called Lullabyron – I actually designed the logo, so I knew how to describe it in the book. I intend to get it printed on a shirt for myself when I find time.
The manuscript was untitled the entire time I was writing it. Nothing fit. The file I submitted to my editor was called Hot Aussie Heroes Novella – not a great first impression!
Both Parker and Alexia are from old manuscripts that I wrote during my aspiring years. Separate manuscripts, neither worth salvaging – but the characters were definitely worth recycling! Parker has been kicking around in my imagination for seven years, Alexia for four.
I loved googling pictures of how Alexia must have looked in her dystopian action/drama TV series Born Tomorrow – black leather and synthetic dreadlocks, all the way.
Please share an Excerpt from THE PLAYBOY
This excerpt is taken from a beach scene, where Parker discovers the real reason Alexia is in Byron Bay.
That made one of them relaxed.
Pulse still up, Alexia swept a glance over his body. All hard, hot man. Too easily could she tuck against his side, raise a leg over his hips. His arm might come around her, fingertips toying with the strings of her bikini. It shook her how badly she wanted to try, just to see what he'd do.
He'd probably be expecting it.
Eyes closed, Parker said casually, 'So your research has got to be something illegal, embarrassing, or sex related.'
Alexia's gut dropped, hauling her moment of desire down with it. She stared at him.
He glanced at her, then closed his eyes again. 'Knew it.'
Her horrified silence must have asked how.
'Why else would you not want to talk about it?'
'Maybe it's boring.'
His smug grin knew it wasn't. Those gleaming teeth took her back to the café where he'd been so sure of himself. If she'd learnt one thing that summer, it was that there was no arguing with cockiness.
She turned away. 'You can go now.'
He ignored that. 'I'm thinking if it were illegal, you'd have told Josh the other night because he'd get a kick out of it.'
Alexia picked determinedly at the cotton of her towel. Parker shifted. She knew he was studying her and hated that she burned even as he carelessly dug into her private life.
'If it were embarrassing, Dee would have told us because she'd get a kick out of it.'
Several cotton loops came loose.
His tone was indulged as he said, 'I'm now using the power of deduction.'
'You only want to know because I don't want to tell you,' she accused softly.
'I've seen how solidly you can act. I'm interested in how you do it. Research included.'
She arched a brow at him.
A fast grin claimed his features. 'And maybe because of my deduction.'
Alexia stalled with silence. Embarrassment churned beneath her skin and tightened the muscles in her throat. 'You said you'd changed,' she managed to say. 'But you still think you have a right to things that you definitely don't.'
That wiped out his humour. Features tight, he looked at the sky.
'Sorry.' His words were clipped. 'Call it a lapse.'
'Yeah, well.' She shook her head, flustered and more than a bit furious. At Parker and her whole futile situation. 'You're right. I have to have sex, okay? Dani vents her aggression in the bedroom. Those scenes will be raw and greedy, and I don't know how to do that.' Then she fed him a lie, much quieter. 'I'm a sweet and tender girl.'
Parker clearly required time to digest that. He didn't move.
'I need experience, that's all.'
Complete stillness.
Alexia took a deep breath, new air pushing the nervous energy from her lungs. She shouldn't be mortified that Parker knew – she should seize this opportunity. Perhaps there was someone special to be found. A little bit of magic. On her exhale, she made herself ask, 'Know anyone?'
He turned to stare at her, eyes wide.
'I'm struggling to lock in a contender.'
Parker pressed a hand over his eyes.
'I don't need much,' she said. 'But he'd have to be nice. Patient would help too.'
When he spoke, it was more of a groan. 'You're asking if I know a nice guy who'd be willing to sleep with a woman who's as modest as she is beautiful?'
She paused, confused. 'That's a matter of opinion. I don't want a relationship. It's unfair, but I'll be using him.'
Parker looked like he'd been punched in the gut. 'Christ.'
Thanks for blogging at HJ!
Giveaway: 

Tule Reader Swag + $5 Starbucks giftcard
To enter Giveaway: Please complete the Rafflecopter form and Post a comment to this Q: 

Where in the world is your favorite beach to visit?
Book Info:
Wanted: Sexy sun-kissed surfer for hot summer fling.
Innocent Alexia Burton needs to become sexually confident for an upcoming acting role, and that means taking a lover. Someone she's attracted to. Someone who'll teach her what she needs to know, but not ask for more than she's prepared to give. She needs to learn the intensity of true desire and then have him walk away.
Parker Hargreaves is determined to make amends for treating Alexia badly all those years ago. He's changed and wants her to think better of him. If that means letting her sharpen her sexual moves on him, so be it. He'll do it. His playboy reputation certainly won't suffer.
He just doesn't count on walking away being so hard.
Buy Link – http://tulepublishing.com/books/the-playboy/
About the Author: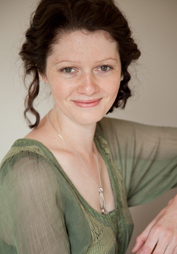 Madeline has always lived in Melbourne. She is emotionally allergic to spontaneity, and yet doesn't mind the weather that drags her into rain when she's planned for sunshine. She likes to call this her wild side.
She's a Virgo, vegetarian, and once had a romantic suspense-style dream in which the hero was a shredded lettuce sandwich and the villain was a cherry tomato. The tomato got away. She took the dream as a sign that she'd better stick to writing contemporary romance.
Her stories have spunky heroines, strong heroes, and as much dialogue as she can cram in. As for why she writes romance, she's in a long-term relationship with the genre and writing such stories makes it happy.
Social Media Links

https://www.facebook.com/MadelineAshAuthor
https://twitter.com/Madeline_Ash