Today it is my pleasure to Welcome romance author
Jennifer Faye
to HJ!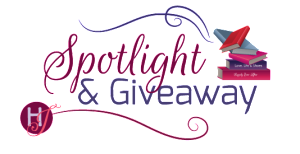 Hi Jennifer and welcome to HJ! We're so excited to chat with you about your new release, The Playboy of Rome (The DeFiore Brothers, book 1)!

Hi. Thanks so much for hosting me and letting me share a bit about my upcoming duet set in sunny Italy.

Tell us about the book with this fun little challenge using the title of the book:
The Playboy of Rome…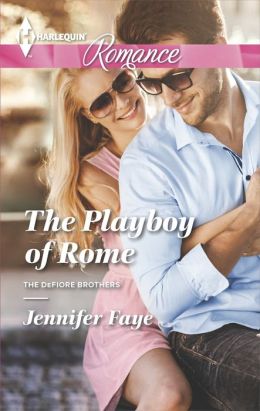 T is for tempting…food and a yummy hero

P is for passion…that flares in and out of the kitchen

O is for overcome…the baggage that they carry while doubting the power of true love

R is for romance…that leads a lifetime of love

Please share the opening line of this book:
"Scusa."

Dante DeFiore stepped into the path of a young woman trying to skirt around the line at Ristorante Massimo. Her long blond hair swished over her shoulder as she turned to him. Her icy blue gaze met his.
Please share a few Fun facts about this book…
It's primary setting is Rome, Italy
Dante's family owns a picturesque vineyard which the H/h visit
Dante owns a red Ferrari. He calls it Red.
The working title for this book was A RECIPE FOR LOVE. And I'd painstakingly worked out fun subtitles for each chapter but when the the title was changed the subtitles were cut. 🙁
The First Kiss…
She gazed into his bottomless brown eyes. "You need to let your hair down and have some fun. It won't hurt. I promise."

"Is that what all of the smiling and laughing was about last night? Or are you trying to sway my family over to your side so they'll pressure me into agreeing to follow through with the contract?"

She pulled back her shoulders. She knew she shouldn't but she just couldn't help herself. His gaze dipped as her fingers once again made an X over her chest. "I promised not to do that."

The vein in his neck pulsated and when his eyes met hers again, there was a need, a passion in his gaze. Her line of vision dipped to his lips. "You do know that you're driving me crazy, don't you?"

"Who, me?" This was the most fun she'd ever had. She'd never flirted with a guy before. Sure, they'd flirted with her but she never felt the desire to return the flirtations.

Until now.

His hands encircled her waist. "Yes, you. Do you have any idea what I'd like to do to you right now?"

A few scintillating thoughts danced and teased her mind. She placed her hands on his chest and felt the pounding of his heart. She was certain that hers could easily keep time with his. It was pumping so fast that it felt as if she'd just finished a long run on a hot, muggy day. In that moment she was overcome by the urge to find out if his kiss was as moving in real life as it had been in her dreams last night.

"You know, we really shouldn't do this." His voice was carried like a whisper in the breeze.

"When have you ever done what was expected of you?"

"Not very often." His gaze bored deep into her, making her stomach quiver with need.

"Then why start now? I won't tell, if you won't."

That was all it took. His head dipped and then his lips were there…
If your hero had a sexy-times play list, what song(s) would have to be on it?
Lookin' For That Girl by Tim McGraw
Hard to Love by Lee Brice
Lettin' The Night Roll by Justin Moore
What do you want people to take away from reading this book?
Love has the amazing power to heal.

What are you currently working on? What other releases do you have planned for 2015?
I've just turned in my 9th Harlequin Romance (working title: The Crown Prince's Christmas Wish). It's a Christmas release, the second book in the Twin Princes of Mirraccino duet (the first book is already out, A PRINCESS BY CHRISTMAS).
I'm also working on revisions for book #2 in the Whistle Stop series, A MOMENT TO DANCE. It will release early this summer.
And next month book #2 in The DeFiore Brothers, BEST MAN FOR THE BRIDESMAID releases.
It's a very busy year with more releases to come. If you'd like to keep up with my releases and special announcements, you can sign up for my periodic newsletter (there's a link on my website: www.JenniferFaye.com )

Excerpt from The Playboy of Rome:
The DeFiore Brothers

A recipe for dating DeFiore men…

Take two Italian brothers with a pinch of playboy charm

Add two American sisters with a liberal dash of feistiness

Simmer under warm Italian skies until perfectly combined

Serve with lashings of love.
To start: The Playboy of Rome

Dante DeFiore is passionate about life, women and the tasty Italian food he creates. And with the arrival of feisty American TV star Lizzie Addler he finds her almost too tempting to resist! As the temperature soars in the kitchen, the passion between Lizzie and Dante simmers until they reach boiling point. Has this Italian playboy finally met his match?
The main: Best Man for the Bridesmaid

Stefano DeFiore is proud and reserved—he likes the quiet life. So planning a wedding for his celebrity chef brother is his idea of hell. But when bold and colorful Jules Lane enters his world— chief bridesmaid and sister to the bride—Stefano decides to take his best-man duties seriously… including doing all he can to make Jules's time in Italy simply heaven…

To finish: Happily-ever-after?
Thanks for blogging at HJ!
Giveaway:

(3) autographed copies of THE PLAYBOY OF ROME (U.S. only)
To enter Giveaway: Please complete the Rafflecopter form and Post a comment to this Q:

What's your favorite Italian dish?
Book Info:
Taming the Italian playboy…
Lizzie Addler's dream of working in Italy is about to come true–that is if she can convince passionate Italian chef Dante DeFiore to keep his side of their bargain. Dante might be hotter than the Italian sun, but he's as cool as ice toward Lizzie…
Dante hasn't the time to pander to Lizzie's dreams of culinary fame–he has a restaurant to run! But as Lizzie proves herself to be a spectacular addition to his kitchen–and to his life–Dante wonders…can he keep her forever?
Book Links:

Meet the Author: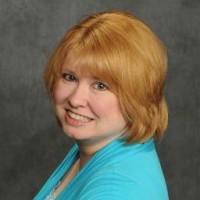 Award-winning author, Jennifer Faye pens fun, heartwarming romances. Step into the pages of exciting destinations with rugged cowboys, sexy tycoons & enchanting royalty. Jennifer has won the RT Book Reviews Reviewers' Choice Award, named a TOP PICK author, and been nominated for numerous awards. Now living her dream, she resides with her patient husband, amazing daughter (the other remarkable daughter is off chasing her own dreams) and two spoiled cats.
Website | Facebook | Twitter |