Today it is my pleasure to welcome romance author 

Madeline Ash

 to HJ!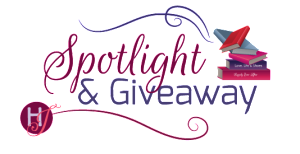 Hi Madeline, welcome 🙂
5 Random Facts about Me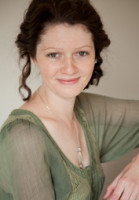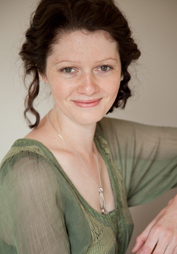 1. I can open door handles with my toes. Comes in handy when I've got a cup of tea in one hand, book in the other, and decide that I want to consume both outside!
2. I have an irrational dislike of piano accordions and circles. Not spheres – just circles. Even as a kid watching Play School, I never wanted them to choose the Circle Window. I have since learned that this is odd.
3. I'll always support the beta hero in a love triangle.
4. After being vegetarian for over seven years, I still crave roast chicken. And chicken Kiev. And sometimes steak. Ooh, and mini frankfurts.
5. I use music to influence the mood of my writing. The soundtrack to The Playboy's Dark Secret included a lot of Lana Del Rey, Sigur Rós and 360's Boys Like You.
5 Random Facts about The Playboy's Dark Secret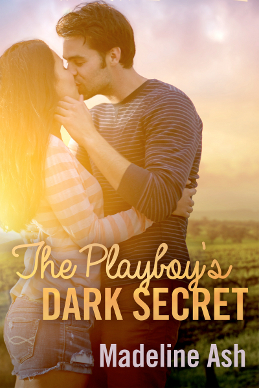 1. I have written this book twice before. Both drafts were very different, but had a runaway heroine and were set on a vineyard.
2. Dean's secret past is impossible for him to get over. Thankfully, he has a younger brother, Rue, who doesn't stand for bottling issues. Rue is a genuinely gorgeous guy – and I'm currently writing his book, which will hopefully be out at the end of the year!
3. I've been in love with the Yarra Valley since childhood. My grandma has always lived in Healesville, so driving past the rolling hills lined with vineyards brings me a long-formed sense of peace. While Dean's vineyard is fictional, knowing the region has hopefully given a strong sense of authenticity to the setting.
4. When planning this story, I knew Rafi and Dean needed something in common. Something that had shaped both their lives; that people without that shared something wouldn't really understand. And so they both ended up with a physically demanding passion, requiring dedication, skill, and sacrifice. Dean loved soccer, and Rafi, ballet.
5. Rafi is twenty-one at the start of the book ('Twenty-two next Sunday'), and Dean is thirty-two ('I'll be thirty-three in November. You can't catch up, Rafi.') The connection between the characters is so undeniable that this age difference doesn't matter. However, Dean's dark secret prevents him from wanting to get close to her, so he uses their age gap as the reason they can't be together.
Excerpt
This scene is from Rafi's point of view. Dean has ended up in her cabin, at night, giving her a back massage on the couch.
'What did you mean by those thighs?' The question sounded innocent as he resumed mending.
'Nutri-grain thighs,' she said to her lap.
He paused to lean forward, chest hard against her back. Would it be so bad, she wondered, aching, if his arms circled my middle? 'Pardon?'
'Nutri-grain thighs,' she answered, no louder. 'Ironman thighs. Power. Muscle. Endurance. I'm a thigh girl.'
She felt his chuckle deep in her belly. 'Pity,' he said, still close. 'I've been told my abs are something else.'
'I'm ambivalent about abs,' she lied.
'Arms?'
'Maybe. You've been told you have nice arms too?'
He gave a soft laugh and she wished she could coax the sound into a seashell and press it to her ear for the rest of her days.
Then he asked, 'What about you?'
She tensed. 'Me?'
'Don't leave me feeling like an egotist.' His hands lifted from her shoulders to flutter down her sides. Tiny touches that prickled her skin with wanting. They settled lightly on her hips. 'You've been complimented, I know it.'
Rafi stared at floor. The compliments she'd received didn't warm the heart. They were practical. Judgemental. Beautifully done, Rafaela. Now again. And watch your ankles. Or, God, look at your waist. I could snap you in half.
So she said, 'I wouldn't want you to feel inadequate by comparison.'
'Consider it a topic of interest.'
'Well,' she said, at a loss. 'Lucy's father called me perfect.'
He paused. 'That sounds about—'
'Too perfect.'
'Hmm?'
'I was too perfect. I outshone him.' She clipped her words. 'Other than that…my ballerina boobs, obviously.'
Her poor attempt at a joke didn't make Dean laugh, nor did it cut the tension that kept his chest against her back and his hands on her hips. His chin came to rest on her shoulder. 'What about your eyes?'
She shook her head, ignoring the way her hair caught on his stubble.
'Lips?'
Another shake.
'Legs. Waist?' His fingers shifted to span the tops of her thighs. Thank God for the dressing gown. The nightshirt was all she wore underneath, aside from cotton briefs. If he touched her thighs with his bare hands, the concept of denial would cease to exist. 'He must have loved your laugh.'
'He didn't make me laugh.'
He stiffened.
'He didn't make me happy.'
Dean leaned back without warning, and Rafi had no choice but to lean back with him, not losing a moment of contact. He made a sound, a low growl of frustration, as the back of her head rested on his shoulder and her temple brushed his jaw. He was hard and swollen beneath the pressure of her spine, and she shifted, aching to turn her head and take his mouth with hers. It would be hot. Salty. Hungry.
'Rafi.' His tone was all warning.
'I'm stuck,' she whispered.
His swallow was sharp next to her ear. 'I can't do this,' he said. 'You're too young.'
'I – I think I want to.'
'If we weren't touching, you'd remember that's not true.' But his hand crept a little closer to her bare thigh. Arousal replaced the blood in her veins, pumping, foaming. 'Rafi. Please get off.'
Rafi didn't move. Couldn't move. Wanted to move as one with him.
'I said please,' he murmured. The tips of his fingers found her thigh.
On a rough exhale, Rafi shoved herself off. It was like hauling herself out of a canyon. She crossed the room to her bed and sat on the edge of the mattress, shoving her shaking hands between her legs.
Dean leaned forward, elbows on his knees, face in his hands.
'I should get some sleep,' she said, and climbed beneath the covers in her dressing gown.
GIVEAWAY:

Digital copy of THE PLAYBOY'S DARK SECRET.
To enter Giveaway: Please complete the Rafflecopter form and post a comment to this Q:

 There are varying opinions on acceptable age differences between people in intimate relationships. For instance, there's the common rule, 'never date anyone under half your age plus seven years'. Whereas I know of a couple who married when the woman was 28 and the man 72 (and no, he didn't have much money). They were undeniably in love. Do you have an opinion on age differences?
Blurb:
Leaving behind an international career and an elite party lifestyle, soccer star Dean Thorn has returned home to run the family vineyard after thirteen years abroad. Tormented by a dark secret, he has vowed never to get close to a woman again.
No stranger to hard work, Rafi Dalton is too busy for love. Since running away from her career as a professional ballerina, she has been building a new life for herself as a seasonal worker with little money and no fixed address.
Rafi is nothing like the women Dean left behind. She is strong, independent and not remotely interested in his fame or money. The attraction between them pushes him right to the edge – but can he trust her enough to leave his past behind?
The Playboy's Dark Secret is a tender, sexy romance set on a beautiful Australian vineyard.