Today it is my pleasure to Welcome author
Harmony Williams
to HJ!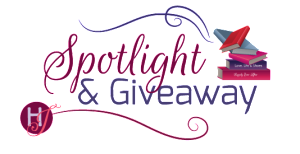 Hi Harmony and welcome to HJ! We're so excited to chat with you about your new release, The Price of Temptation!

Thank you for celebrating my newest book release with me today!

Please summarize the book a la Twitter style for the readers here: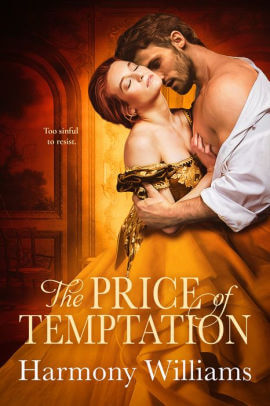 Con artist hero who hates the rich
Jeweler-turned-jewel thief heroine
Estranged married couple
Reuniting in the face of blackmail against the family
One last heist together!

Please share the opening lines of this book:
Adam Darling pressed his wife into the door of their hotel room as he fumbled for the latch. The color rising in her freckled cheeks, she laughed and turned her head to peer around his shoulder. The sound warmed him like sunshine.
"Adam—"
He kissed her, swallowing her protest as his thumb found the latch.
Please share a few Fun facts about this book…
This book began as "Pride and Prejudice if Lizzy were a jewel thief and Darcy were a con artist" and took on a life of its own from there.
It is the first book I ever wrote through dictation, a necessity after I developed the disability in my wrists in 2018.
While researching for this book, I learned so many interesting things about Regency society and Egyptomania in particular. Things like the fact that rich men would hold private mummy unwrappings. You know I had to include that in the book!
I used my own experiences with PTSD to help enrich Adam's symptoms.
This is the first couple I've written who have been married from page one!
What first attracts your Hero to the Heroine and vice versa?
Adam and Lily have a past that spans beyond the pages of The Price of Temptation. Their whirlwind courtship happened years prior and ended in a marriage they thought would be a blissfully happy one, until disaster struck.
When they first met, Adam needed Lily's expertise for a con. He could have seduced the information out of her, but he found himself falling for her wit and the quiet beauty everyone seemed to overlook. When they reunite, he is struck by her resilience, bravery, and confidence—the latter of which, he'd like to think he had a hand in fostering.
Lily was first attracted to the forbidden thrill of mystery that clung to Adam. Even after he confessed his profession, she continued to play with fire. When they reunite, it's not his mystery that attracts her (anything but), but the way he respects and supports her, no questions asked.

Using just 5 words, how would you describe Hero and Heroine's love affair?
An emotional tug-of-war.

The First Kiss…
Since Adam and Lily are married, they've had many kisses before this one. But here's a taste of their first kiss after reuniting again…
The moment the hedgerows loomed around him, she backed him into the shadow. Her hand lingered on his arm, tracing his sleeve as he had her face.
She'd never seen a man look so intense. "Lily, what…"
"Hush." She rose on tiptoe, balancing herself against the hard wall of his chest as she brushed her mouth over his. "I'm seducing you."
He shut his eyes with a strangled groan. "We're in public. You'll scandalize Mayfair."
She tasted the soft curve of his lower lip. "What will they do to us? We're already married."
Without revealing too much, what is your favorite scene in the book?
Definitely the mummy unwrapping. It was just so much fun to research and write!
Bracing herself, the painted eyes of the lid watching her progression along with everyone else, Lily peered over the lip at the gruesome body wrapped in dirty bandages. The stench made her eyes water. When she gagged, she gave in to the urge to pull a perfumed handkerchief out of her bodice and lay it over her mouth and nose. She peered over the rim of the sarcophagus again, cringing at the layer of moisture at the bottom. Should a mummy be leaking?
She reached in, starting at the hand and fumbling with the end of the wrapping. The mummy's fingers were wrapped individually, and it took her a moment to peel the edge away one-handed. Inch by inch, she unraveled the length of stiff cloth, which crackled as it came free and exposed a blackened, shriveled digit.
The cadaver was revolting. She glanced up, blinking away the moisture in her eyes, and spotted Adam hovering in the doorway. Their gazes locked, his expression open for once. She saw the faith in his eyes as he nodded, encouraging her. Without words, he renewed her strength and faith in herself.
You can do this.
She had to. She looked down, gingerly unraveling another digit, then another. Something caught her eye at the bottom of the sarcophagus. Frowning, she reached in. Her fingers slipped in the slimy residue, but she recognized the shape. A cufflink?
As she drew it out, she recognized the craftsmanship, the small stamped lily in the silver.
"What have you found?"
She wrapped the cufflink in her handkerchief, holding the ball wadded to her nose again. Her heart raced. Why was Adam's cufflink in the sarcophagus? Using the handkerchief to obscure her expression, she mumbled, "Nothing. A delightful specimen you have here. Would someone else like to take over?"
The host chuckled and batted his hand. "Carry on. I'll let you make the first find before we turn over the mummy to someone else."
If your book was optioned for a movie, what scene would be absolutely crucial to include?
Definitely the scene where Lily tries to seduce Adam. His resolve cracks and that's when all his secrets come out. Without revealing too much, it goes a little something like this…
She perched on the edge of the bed next to his cravat before stretching over the mattress. "Come to bed with me."
"I can't."
She lifted onto her elbows. "Another part of your anatomy tells me that you can."
He looked down at himself before fixing his gaze on her once more. He looked like a starving man denied a feast. Softly, he repeated, "I can't."
Despite his arousal, he meant it. A chill swept through her and she sat up, hugging her knees to her chest. Her cheeks flooded with heat. "Why can't you?"
He didn't answer, his jaw clenched so tight that a muscle twitched by the hinge.
Forgetting her modesty—he'd seen her naked before—she shoved herself onto her knees to narrow the distance between them. "Tell me why and I'll leave. Does it have anything to do with where you've been tonight? Do you…" She swallowed hard but forged past the lump in her throat. "Are you trying to remain faithful to another woman?"
The idea threatened to gut her.
"No." He reached for her, then dropped his hand and stepped back. "I told you, I've been faithful."
"You've also been leaving this house every night since you arrived."
He held her gaze a moment, his mouth pressed together mulishly.
"Adam, tell me why. I deserve to know."
He turned away. With jerky movements, he opened his wardrobe, found a banyan, and tossed it to her. Cold, she shoved her arms through the sleeves and fastened it over her breasts. It bunched around her knees. She didn't leave the bed.
He didn't meet her gaze as he sat heavily on the mattress next to her. Leaning his elbows against his knees, he dropped his head into his hands. It was the posture of a beaten man. Lily had never known Adam to admit defeat.
She sidled closer, brushing her fingers across the unyielding muscle of his shoulder.
He trembled beneath her tentative touch. "Please leave, Lily. This is too much temptation. I want to give you everything you ask and more, but I can't."
"Why not?"
If he said something flippant about earning her trust…
"I will not take you to bed if I can't keep you."
Readers should read this book …
If they're tired of reading about billionaires in their historical romance and want the perspective of the working class instead.
What are you currently working on? What other releases do you have planned?
At the moment, I'm working on shaping up three books for release in 2021-2022:
1. Speak Not of Murder – a historical mystery in which an anatomy professor's assistant discovers that the body donated to the school is the victim of murder.
2. A Wicked Wager – a lighthearted Regency romance in which two childhood friends make a wager to enter into a fake engagement while not falling in love.
3. An untitled historical romance with strong mystery elements that features a protagonist with my disability.
Thanks for blogging at HJ!
Giveaway:

Winner's choice of an ebook copy of one of the Ladies of Passion trilogy.
To enter Giveaway: Please complete the Rafflecopter form and Post a comment to this Q:

If you were in Lily's position, how would you want your estranged husband to apologize for your time apart?
Excerpt from The Price of Temptation:
The moment the opportunity presented itself, he herded her into a vacant room. Leaving the door open a crack to allow for light to filter through, he drew her into the private space and turned to face her. On another day, he might have pulled her into his arms and reintroduced himself to her the way he'd longed to do in the jeweler's shop—pressed hip to hip, chest to chest. Mouth to mouth.
Was it a trick of the dim light, or was she swaying toward him?
"Why are you here, Adam?"
For you.
She sounded resigned. Words wouldn't mend her poor opinion of him. Neither would passion, as loath as he was to admit it. "Perhaps you ought not to look a gift horse in the mouth. Now that I've saved your venture, tell me what mess I've stepped into. Why are you so interested in gaining access to Lord Ednam's house?"
She staggered onto the hem of her gown in her haste to be rid of him. When he reached out to steady her, she batted away his help. After taking a healthy step away, she shook out her skirts, checking for damage. And, conveniently, avoiding his gaze.
Bereft, he flexed his hand and returned it to his side, but he didn't let her leave the room. "I think I deserve an answer."
She straightened like a whip. "Why?"
"I lied for you."
"You lied to me, as well."
Hell and damnation. Had she taken the step forward, or had he? Regardless, they'd closed the distance until her angry breaths tickled the underside of his jaw. He ached for her, to have and to hold.
"I've never lied to you." Lily was, perhaps, the one woman to whom he had shown his true self. Even during his days in the navy, he'd hidden the grudge fed by his circumstances, the truth of his heritage, how much the violence had sickened him.
"You robbed me blind!"
The strangled words cut him deep. That, he couldn't deny.
"I'm sorry. I'd like to make amends."
How he choked out that much, he didn't know. For four years, he'd practiced eloquent speeches of remorse, but now that the time had come, words failed him.
She turned on her heel, brushing against him as she departed. "Then do it by removing yourself from my company. Forever."
He caught her by the arm, stalling her retreat. After he'd vowed to protect her, he couldn't walk away without answers. Not even at her behest. She might be in danger from far more than a lecherous old man.
"Tell me, Lily. Or so help me I will show up at that mummy unveiling and find out for myself."
She pulled away again, another step back into the shadows. "You c-can't."
Although her expression couldn't betray her emotions, the stutter in her voice did. If she thought him the worst sort of scoundrel, he would use her poor opinion to his advantage. However, when he crowded her against the wall, he wasn't prepared for how her nearness would affect him.
She smelled like home. A subtle, floral scent that teased him in the dark. The brush of her chest against his tempted him to press closer. In the past, if they'd found themselves in an empty room together, the conversation would have subsisted more of subtext than speech. His dominant position roused every carnal desire he'd buried for the past four years.
Not that Lily had ever acted submissive to him. No, she'd challenged him in and out of the bedchamber. He'd never met a woman more his equal, more a partner.
"I will." He would do whatever it took to protect his partner—for better or for worse. Even if he was four years too late.
Excerpts. © Reprinted by permission. All rights reserved.


Book Info:
Lily Darling knew that marrying a con man was a risk, but her new husband swore those days were behind him. Then he disappears without a word, taking all of her money with him. So when her scoundrel of a husband mysteriously returns, years later, hoping to set things right, Lily guards her heart. But curse the man for being just as breathlessly handsome as the day she last saw him.
Adam Darling never meant to leave his innocent, beautiful wife, but if he hadn't, he would've been sent to prison and Lily's good reputation destroyed. He can't blame her for hating him, and now that he's back, he'll do whatever he must to prove he never stopped loving her, even if it takes the rest of his life.
But when Lily is blackmailed by someone from their past, she wonders if the reason Adam abandoned her is more complex than a simple con. To find the truth, though, she'll need to do the impossible—trust him—and with the attraction simmering between them hotter than ever, getting too close could get her burned…
Book Links: Amazon | B&N | iTunes | Goodreads |


Meet the Author:
Harmony Williams is the Canadian author of more than fifteen novels, including the Ladies of Passion trilogy and the Lady Katherine Regency Mysteries. She grew up in a historic rural town, where she spent most of her time with her nose in a book. Not much has changed in that respect, though she occasionally resurfaces long enough to play Dungeons and Dragons with her friends, teach her adorable niece the merits of reading, or exercise her 100-lb lapdog using her wheelchair or walker. She now lives in the suburbs with her partner, Mark, and their rescue dog, Edgar, in a house that is almost big enough to fit her book collection.
Website | Facebook | Twitter | | Instagram |