Today it is my pleasure to Welcome author
Jennifer L. Armentrout
to HJ!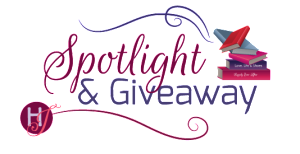 Hi Jennifer and welcome to HJ! We're so excited to chat with you about your new release, The Problem With Forever!
Please summarize the book a la Twitter style for the readers here: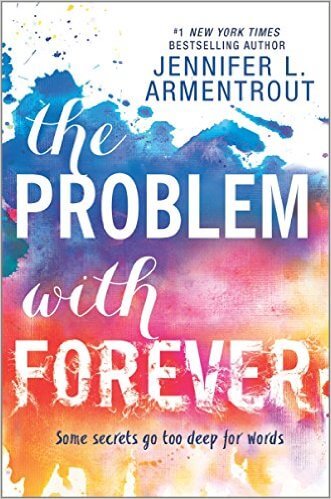 From #1 New York Times bestselling author Jennifer L. Armentrout comes a riveting new story about friendship, survival and finding your voice

Please share your favorite line or quote from this book:
"I know you deserve better, but I want to be better. I want to be that for you."
Please share a few FUN facts about this book…
I held a contest for character names in the book. Mallory and Rosa are named after readers.

Please tell us a little about the characters in your book. As you wrote your protagonist was there anything about them that surprised you?
Mallory and Rider are both characters who have scars from their past, but they deal with those scars in different ways. Mallory has dealt with her scars in silence and she's unlike any character that I've ever written. Rider has let his life spiral out of control, but he's determined to be there for Mallory just like he was in the past.

What kind of research did you do for this book?
I actually had several different topics that I researched for the book. I have some psychology background, so that was helpful when I was writing both Mallory and Rider. I had to find out more information on homeschooling. I also needed translations for some of the phrases spoken in the book.

The First kiss…
His warm breath glided over my forehead as his hand slid across my cheek, his fingers spreading into my hair at the base. His other hand landed low on my back, and the weight didn't insane things to my insides. He drew it up my back, leaving a trail of fire in its wake. My eyes fluttered shut as he lips brushed over the curve of my cheek. It was the craziest torture. My entire body tensed, prepared for the moment when his lips met mine.
And it was the sweetest pressure, a featherlight brush of his lips over mine. Once. Then twice. I felt the touch everywhere, a jolt to the system that zipped throughout my veins, and then the pressure increased.
Rider kissed me then.
Was there a scene in this book that was harder to write than others?
The hardest scene to write was the speech scene near the end of the book. It's a pivotal moment in the story. I'm not going to share a teaser because I don't want to spoil the scene.

If your book was optioned for a movie, what scene would be absolutely crucial to include and why?
The prologue is an important scene that would be crucial to include in the movie. It sets the stage for the entire book. Here's a teaser:
The soft creak of the closet door was like a crack of thunder to her ears.
Oh no, no, no….
He wasn't supposed to find her in here. This was her safe place whenever Mr. Henry was angry or when he—
She tensed, eyes peeling wide as a body taller and wider than hers slipped inside and then knelt in front of her. In the dark, she couldn't make out much of his features, but she knew in her belly and her chest who it was.
"I'm sorry," she gasped.
"I know." A hand settled on her shoulder, the weight reassuring. He was the only person she felt okay with when he touched her. "I need you to stay in here, 'kay?"
Miss Becky had said once that he was only six months older than her six years, but he always seemed so much bigger, older than her, because in her eyes, he took up her entire world. She nodded.
"You don't come out," he said, and then he pressed into her hands the red-headed doll she'd dropped in the kitchen after she broke the ashtray and rushed into the closet. Too frightened to retrieve it, she'd left the doll where it had fallen, and she been so upset because he'd gotten the doll for her many, many months before. She had no idea how he'd gotten it, but one day he'd simply shown up with it, and it was hers, only hers.
"You stay in here. No matter what."
What do you want people to take away from reading this book?
One of the things I want readers to take away from reading this book is that you can face struggles and be dealing with some hardcore issues, but there is also happiness, even in times when it feels like it would be impossible. That everyone, no matter their background, what has happened to them or how they were treated, will find someone who loves them like they deserve.

What are you currently working on? What other releases do you have planned for 2016?
I'm currently working on a YA contemporary novel.
Torn (2nd book in the Wicked Trilogy) releases July 19, 2016
Till Death releases December 27, 2016
Thanks for blogging at HJ!
Giveaway:

Signed copy of THE PROBLEM WITH FOREVER
To enter Giveaway: Please complete the Rafflecopter form and 

Leave a comment with a your thoughts on the book…
Excerpt from The Problem With Forever:
He took a step forward and then stopped, shaking his head as his chest rose and fell unsteadily. "Say something."
I struggled to get the one word out "What?"
"My name."
I wasn't sure why he wanted me to say that, and I kind of felt weird doing that, but I drew in a deep breath. "Rider." Another breath shuddered through me. "Rider Stark."
His throat worked and, for a heartbeat, neither of us moved as a steamy breeze tossed strands of hair across my face. Then he dropped his notebook to the pavement. I was surprised it didn't burst into dust. His long-legged pace ate up the space. One second, there was several feet between us, and in a breath, he was right there in front of me. He was so much taller now. I barely reached his shoulders.
And then his arms were around me.
My heart exploded as his strong arms pulled me against his chest. There was a moment where I froze, and then my arms swept around his neck. I held on, squeezing my eyes shut as I inhaled the clean scent and the lingering trace of aftershave. This was him. His hugs were different now, stronger and tighter. He lifted me clear off my feet, one arm around my waist, the other hand buried deep in my hair, and my breasts were mushed against his surprisingly hard chest.
Whoa.
Excerpts. © Reprinted by permission. All rights reserved.

Book Info:
THE PROBLEM WITH FOREVER
From #1 New York Times bestselling author Jennifer L. Armentrout comes a riveting new story about friendship, survival, and finding your voice.
For some people, silence is a weapon.
For Mallory "Mouse" Dodge, it's a shield.
Growing up, she learned that the best way to survive was to say nothing. And even though it's been four years since her nightmare ended, she's beginning to worry that the fear that holds her back will last a lifetime.
Now, after years of homeschooling with loving adoptive parents, Mallory must face a new milestone—spending her senior year at public high school. But of all the terrifying and exhilarating scenarios she's imagined, there's one she never dreamed of—that she'd run into Rider Stark, the friend and protector she hasn't seen since childhood, on her very first day.
It doesn't take long for Mallory to realize that the connection she shared with Rider never really faded. Yet the deeper their bond grows, the more it becomes apparent that she's not the only one grappling with lingering scars from the past. And as she watches Rider's life spiral out of control, Mallory must make a choice between staying silent and speaking out—for the people she loves, the life she wants, and the truths that need to be heard.
Meet the Author: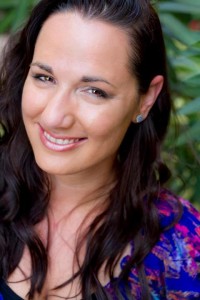 # 1 New York Times and International Bestselling author Jennifer lives in Martinsburg, West Virginia. All the rumors you've heard about her state aren't true. When she's not hard at work writing. she spends her time reading, watching really bad zombie movies, pretending to write, and hanging out with her husband and her Jack Russell Loki.
Her dreams of becoming an author started in algebra class, where she spent most of her time writing short stories….which explains her dismal grades in math. Jennifer writes young adult paranormal, science fiction, fantasy, and contemporary romance. She is published with Spencer Hill Press, Entangled Teen and Brazen, Disney/Hyperion and Harlequin Teen. Her book Obsidian has been optioned for a major motion picture and her Covenant Series has been optioned for TV. Her young adult romantic suspense novel DON'T LOOK BACK was a 2014 nominated Best in Young Adult Fiction by YALSA.
She also writes Adult and New Adult contemporary and paranormal romance under the name J. Lynn. She is published by Entangled Brazen and HarperCollins.
Website | Facebook | Twitter |