Today it is my pleasure to Welcome author
Tara Taylor Quinn
to HJ!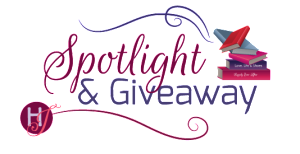 Hi Tara and welcome to HJ! We're so excited to chat with you about your new release, The Promise He Made Her!
Please summarize the book for the readers here: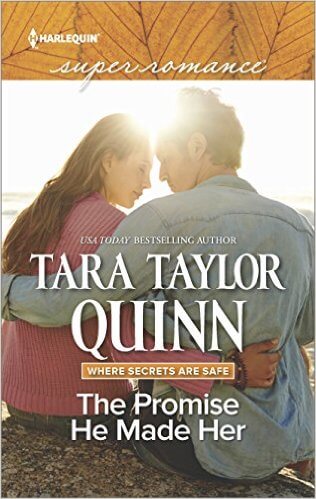 I've been looking forward to the release of The Promise He Made Her since I typed The End. This book is not your typical romance. It's the story of a successful psychiatrist who is also a domestic violence survivor. Two years before she had the courage to testify against her then husband, also a noted Psychiatrist, for years of emotional and medical abuse. He'd been slowly drugging her because he was jealous of her accomplishments and was afraid she'd surpass him. But he was put in jail for life. She recovered from the drug addiction. She has a home on the beach in Santa Raquel. A thriving private practice. And finds out that the detective who promised her she'd never have to fear her husband again if she testified, didn't keep his promise to her. Her husband is getting out of jail on a technicality. This is the story of a woman who will not run. Who will not return to victimhood. And it's the story of the detective who will die to keep her safe – to keep the promise he made her.

Please share the opening lines of this book:
PHYSICAL BRUISES HEAL. It's the mental ones that can kill you. Bloom shook her head and hit the delete key.
Please share a few Fun facts about this book…
 I am a secret dog whisperer and relied on the dog in this book to help me, just as she helped Bloom and Sam!
I got so freaked out living this story, that I now won't drink from an opened bottle unless I see the lid come off!
I chaperoned my daughter, a child prodigy, while she studied psychology at a local university. She got her degree at 17. Some of Bloom's challenges reflect some of what I learned during that time. (My daughter was never sent away! To the contrary, she was stuck with me 24/7 until she was 18!) She's now a federal prosecutor and expecting her first child, a daughter!!
Please tell us a little about the characters in your book. As you wrote your protagonist was there anything about them that surprised you?
I wasn't surprised by Bloom, but I took comfort in writing her. Bloom is of genius level intelligence and my only child started college when she was eight. It felt good to re-live those days. To express some of the feelings I'd felt as I watched my daughter take on the world. Bloom's parents were not my daughter's parents, but there were adults in our life who felt as they did.
Sam…he's just a hunk and I think Bloom's going to know true happiness for the rest of her life. My daughter also married a cop – a deputy sheriff, though I had never met her husband when I wrote this book.
If your book was optioned for a movie, what scene would you use for the audition of the main characters and why?
Bloom's house has been broken into. A back door was left open. All of the paintings were slashed. Sam has to take her to the crime scene, to look around and tell him if anything is missing. He knows her ex-husband was there. He's looking for any clue to hang the man. Again. It's a good action scene and shows the emotional abuse by Bloom's ex-husband. He only damaged paintings – but they were all ones she'd painted as part of her healing process.
SHE WAS HOLDING up well. Was more healed than he'd realized. Or was less fragile than he'd feared. Sam wasn't sure which, but, either way, Bloom's mental and emotional health made his job easier.
"I need you to look inside things," he told her. "See if anything's been moved. If anything is missing. Look in your closet, look on shelves. Behind doors, in cupboards you don't use much. Look where you store your Christmas decorations."
Her detachment gave him detachment. Allowed him to do his job as he always did it, with complete focus.
Bloom pulled open drawers with him looking over her shoulder. He didn't care what was in them. He cared if she noticed anything different inside them.
"Can you tell me what you're looking for?" she asked after they'd been through her lingerie drawer.
If she'd turned around, she'd have seen him looking at the wall behind them on that one. He wasn't up to that test.
"If you think he planted a camera or some listening device, you're wrong. That's not…"
"I don't."
"Well he sure wouldn't have left an explosive device…would he?"
The suddenly pale skin in the placid face threatened his detachment.
"I think he might have been looking for the drugs, Bloom," he told her. "If my source is wrong and he didn't trade them, they might have been hidden here all along. He could have come back for them."
The drugs could have been Freelander's hidden pleasure. Not Bloom's at all.
Sam hadn't believed in anything outside his own abilities in a long time, but he almost dared hope that he'd just been given a piece of divine inspiration.
Maybe Freelander wasn't after Bloom at all, just her money and whatever the drugs could bring him.
What do you want people to take away from reading this book?
Entertainment value, first, of course. I want them to believe that healing is possible. That loving after great emotional damage is possible. To be able to believe that sometimes, people really do stand up to their promises. And to see that money and power don't always win.
What are you currently working on? What other releases do you have planned for 2016?
I am currently working on the eleventh book in this, Where Secrets Are Safe series! The hero and heroine are two brand new people to the series – a fire chief and an EMT who were in love in high school and haven't seen each other since their first year of college. I have nine releases in 2016. Next up is:
8/1 For Love Or Money – Harlequin Heartwarming – The first book in a new series, Family Secrets, that revolves around a cooking show where contestants compete with their secret family recipes. Each book also revolves around a family secret that directly effects the protagonists.
10/1 A Heartwarming Holiday – an anthology of brand new holiday novellas from Harlequin Heartwarming authors
11/1 Her Soldier's Baby – Harlequin Heartwarming – The second book in my Family Secrets series.
11/1 – Untitled Heartwarming Thanksgiving anthology – 13 Thanksgiving themes novels by Harlequin Heartwarming authors.
Already released this year are:
3/1 Love By Association – Harlequin Superromance – Book 7 in Where Secrets Are Safe.
5/1 His First Choice – Harlequin Superromance – Book 8 in Where Secrets Are Safe.
6/28 Bestselling Author Collection with Heather Graham – a reissue of our books Strangers in Paradise and Sheltered in His Arms.
6/28 Audio book release of Sheltered in His Arms – A single title release connected to my bestselling 14 book Superromance series, Shelter Valley Stories.
7/1 The Promise He Made Her – Book 9 in Where Secrets Are Safe.

Thanks for blogging at HJ!
Giveaway:

-Ebook set of the first three books in the Shelter Valley Stories series – Wife by Design, Once a Family, and Husband by Choice.
To enter Giveaway: Please complete the Rafflecopter form and Post a comment to this Q:

If you had a genius child, would send him or her away to be educated when he or she was little? And why or why not?
Excerpt from The Promise He Made Her:
SAM'S HOUSE WASN'T MUCH. The fact that it was a cottage not far from the beach was the nicest part. Inside, the floors were linoleum—old linoleum that before his time had likely been laid for its ability to withstand sand and water more than for its ambience.

For his current purposes, however, the house was near perfect. Set up on a cliff, on private land, with only a skinny, private, fenced path down to the beach, it was the perfect place to hide. Or to have someone else hide.

He'd spent Saturday morning cleaning the floors, the bathroom. Changed the sheets on both beds—his own and the one in the spare room. She could use whichever one she wanted.

He'd even thrown the rug in the front room, the one Lucy thought was hers, in the wash. Probably should have given the Irish Setter a trip to the tub, too, but his five-year-old mistress preferred to take her baths in the ocean—an arrangement which benefitted his bathroom walls—and he'd run out of time to make it down there.

He'd stocked the fridge with vegetables and several salad dressings, eggs and milk. Chosen two different kinds of bread. Brought in a box of sensible cereal and a box of sugared, too. Three types of crackers, microwavable popcorn and ice cream bars. Colombian dark coffee and breakfast blend. He'd bought a new set of towels, two kinds of body wash, extra tissues, paper towels and toilet paper. He'd packed a bag. Found a room he could rent by the week where Lucy would be tolerated. And if he didn't get his ass in gear, it would all be for naught.

He had a plan. Possibly not his best, but the only one that was going to work. And just a little more than twenty-four hours to put it in motion.
A little over twenty-four hours to convince a confident, intelligent, determined woman-in-charge that she was going to have to leave her home, her life, and do exactly as he said.
Excerpt. © Reprinted by permission. All rights reserved.

Book Info:
A man of his word
Dr. Bloom Freelander thought it was safe to breathe again when Detective Sam Larson put her abusive ex away for good. She's been moving on, running a private practice and providing psychiatry services to The Lemonade Stand women's shelter. But now that her ex is a free man, she's in danger once again.
Forced into protective custody, Bloom can't help but fall for her protector. But she has every reason to doubt the handsome detective's word. Sam broke his promise to her once. Who says he won't break it again—along with her heart this time?

Goodreads│Amazon│Barnes & Noble│Harlequin


Meet the Author: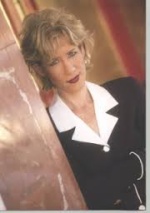 The author of more than 70 original novels, in twenty languages, Tara Taylor Quinn is a USA Today bestseller with over six million copies sold. A 2015 RITA finalist Tara appears frequently on bestseller lists, including #1 placement on Amazon lists, and multiple showings on the Publisher's Weekly Bestseller list. She has appeared on national and local TV across the country, including CBS Sunday Morning.
Tara is a supporter of the National Domestic Violence Hotline. If you or someone you know might be a victim of domestic violence in the United States, please contact 1-800-799-7233.
be a victim of domestic violence in the United States, please contact 1-800-799-7233.
Website│Goodreads│Facebook│Twitter│Pinterest│Instagram│