Today it is my pleasure to Welcome author
Kimmery Martin
to HJ!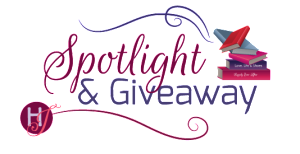 A debut novel set against a background of hospital rounds and life-or-death decisions that pulses with humor and empathy and explores the heart's capacity for forgiveness…
Please summarize the book for the readers here: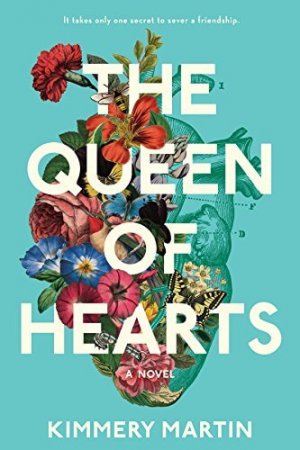 At its heart, this novel is about the complicated nature of female friendship with all the attendant pitfalls and rewards. The main characters—Zadie, a cardiologist, and Emma, a trauma surgeon—have been friends their entire adult lives, from the tumultuous, intense, wild days of their medical training to their current lives as wives, mothers, and practicing physicians. When a former lover of Zadie's unexpectedly returns to their lives during a time of professional crisis, his presence unearths a devastating secret one of them has been hiding. Think of it as Grey's Anatomy meets Big Little Lies, but with a fair amount of humor.

Please share the opening lines of this book:
Almost a hundred years before I was born, a man named Samuel Leghorne Clemens—better known to most of us as Mark Twain—said this about the human heart: You can't reason with your heart; it has its own laws and thumps about things which the intellect scorns. This is entirely true, as far as I'm concerned, and I should know: I've devoted my professional life to the study of hearts, to their intricate, indefatigable machinery and to their endless propensity to go awry.
Please share a few Fun facts about this book…
I'm a doctor but also a hard-core book nerd who has always harbored a secret desire to be a writer. When I sat down to pen The Queen of Hearts, I didn't have a clue what the plot would be but I knew I wanted the story to take place in a medical setting so I'd have a chance to show an insider's view of a world I know very well. Warning: there's a lot of medical stuff in the book!
The story alternates between the past—medical school—and the present, when the women are in their thirties. I originally wrote it as a standalone book set entirely in the medical school days and then decided it would be more interesting if the reader knew what happened to Zadie and Emma as their lives progressed—especially given that one of them knows something the other does not.
There is one character in the book based on a real person—the three year-old, Delaney. My youngest child was three as I was writing it, and provided me with all sorts of endearing fodder. (Disclosure: I made up the preschool biting scene. That never happened.)
Please tell us a little about the characters in your book. As you wrote your protagonist was there anything about them that surprised you?
Absolutely! Pretty much everything about them surprised me. I had a vague idea that Zadie would be the more outgoing of the two—she's intelligent but also funny and goofy and lovable—while Emma would be cerebral and introspective and reserved. Those things endured, but Emma, although the more minor of the two narrators, ultimately became the more complex character. She still fascinates me: particularly in the end, as hidden facets of her personality emerged, I began to feel a weird protectiveness toward her.
If your book was optioned for a movie, what scene would you use for the audition of the main characters and why?
There's a scene near the final third of the book where the three pivotal characters—Zadie, Emma, and Nick—confront each other about something that happened when Zadie and Emma were in med school and Nick was in residency. It takes place at a glitzy society event and is one of the more dramatic moments of the story. But I also think any of the medical scenes would work as well; just as in real-life medicine, there are plenty of tense life-or-death scenarios interspersed with moments of straight-up hilarity. That basically describes the parenting scenes in the book too, come to think of it. I'd love to see what a good actress could make of them!
Maybe it was the alcohol, maybe it was the unaccustomed release I'd felt by hurling the f-bomb at this man I hated, but every molecule of my being was consumed by a sudden incandescent fury. "Stay the hell away from her, Nick," I said, when I could form words again. I forced myself to speak slowly. "Stay away from me, too. You are a despicable human being." I turned to Zadie. "Come on, let's go."
I extended my hand to her, and like a bewildered child, she took it. We started for the door.
"Zadie," called Nick. He held something out to her. To my dismay, she looked back over her shoulder, her eyes widening at the flat object in his hand. She reached for it.
The physicists have a term: "gravitational time delay." It's derived from Einstein's theory of general relativity, referring to the fact that speeding objects seem to slow down as they near the gravitational pull of a massive object—thus effectively producing the slowing of time. With dim amazement, I observed with my own eyes as time slowed to a crawl, hobbled by the enormity of the betrayal Zadie was about to discover. I spun helplessly in a suspended animation of my own creation, as Zadie's hand inched ever closer to Nick's.
She took the photograph from him. She looked at it.
She began to cry.
What do you want people to take away from reading this book?
As more people read the pre-release copies of The Queen of Hearts, I'm starting to realize this is a book that means different things to different people. Some people see it as a medical drama, some people see it as a suspenseful love-gone-wrong story, some people see it as a women's fiction novel about the intensity of high-powered careers. My goal in creating it was not to adhere to the dogmas of a particular genre but to write a smart, entertaining story about women physicians and how the choices they made in young adulthood have filtered through the trajectories of their lives in unexpected ways. Women in real life are funny and dramatic and intense and lovelorn and compelling; I think a book about women should be all of those things as well. And, happily, there is a bit of a hot romance woven throughout the story, even if it doesn't end the way you might expect.
What are you currently working on? What other releases do you have planned for 2017?
I'm working on a companion novel about one of the minor characters in The Queen of Hearts named Georgia. She's a friend of Zadie and Emma's from medical school and faces an unspeakable dilemma—whether or not to save her life at the expense of someone else's— after a series of ruinous bad luck drives her from her urology practice in Charleston, South Carolina. On the back burner: a thriller about a woman who uncovers a terrifying episode buried in the past of her venture-capitalist husband—whose company is on the verge of changing the future of humanity through a series of medical advances.

Thanks for blogging at HJ!
Giveaway:

Print copy of THE QUEEN OF HEARTS by Kimmery Martin
To enter Giveaway: Please complete the Rafflecopter form and Post a comment to this Q:

Have you ever dated someone you knew wasn't good for you? If you could, would you go back and change things?
Excerpt from The Queen of Hearts:
"Zadie."
I turned back, unable to suppress a smile tinged with triumph.
He craned his head toward me, growling directly in my ear. "I'll help you."
"Oooh! How nice. In exchange for what?"
"Meet me in my call room in five minutes, you little witch." He walked off, his long white coat flapping with each lengthy stride. Even looking at the back of his head made me weak with desire. This was likely not the way the medical school had envisioned the student experience, to be sure, but it was a good . . . education.
I gave him the requested five minutes and headed for the stairs. When I opened the door to the stairwell, the hall looked empty. I bolted out and ducked into his room.
Inside, a desk lamp offered a pale circle of light in the windowless space. He was seated at the veneered desk, and rose at my entrance. I took a single step inside and we fell into each other, brutally kissing, tearing at our scrubs, knocking over the lamp and the books piled on his desk. He plunged his hands into my hair, roughly twisting it. My lips parted and I let my head fall back, exposing my throat. I was unaware that I was crying out until he shoved something into my mouth—a sock? an OR mask?—and murmured "Shhh" into my ear. I struggled to breathe through my nose. He turned me away from him, still holding the cloth in my mouth. His other hand was savagely gripping the curve of my hipbone. Our pagers both sounded, and I registered the sound dimly. I struggled and spat the cloth out, but he stifled me by wrapping his arm around my neck so that I could not move my head. With his other hand, he reached up to my face, and with startling gentleness, caressed my cheekbones and eyelids and lips. A drumming noise filled my ears and my head and my chest, the dominating pulse of my blood churning through my carotid arteries. I closed my eyes, my arousal nearly unbearable.
He was motionless behind me except for the fine soft exploration of his fingers on my immobilized face. The rushing in my ears faded but—oh, no—the drumming noise continued. Grudgingly, I accepted that this must be the blades of the hospital helicopter, pulsing some ten floors above us, but just audible enough through the ventilation system so that there was never really an escape from the sound of some incoming disaster. Our pagers beeped again.
We stood still for a moment longer, trying to regain our breath, fighting the longing to ignore the summons and give in to what was now a maddening desire. He swore. The code was doubtless starting by now. He released me and said, "You first. Run."
I ran. My lips were chapped and swollen, my skin was flushed to an alarming pink, my hair was bunched up in a comb-proof combination of tangles and dreadlocks, and I was hyperventilating in uncontrolled gasps. There was no doubt I'd be of little use to anyone during the trauma code; I'd be lucky not to actively impede it by bursting in and passing out.
Excerpt. © Reprinted by permission. All rights reserved.


Book Info:
Zadie Anson and Emma Colley have been best friends since their early twenties, when they first began navigating serious romantic relationships amid the intensity of medical school. Now they're happily married wives and mothers with successful careers–Zadie as a pediatric cardiologist and Emma as a trauma surgeon. Their lives in Charlotte, North Carolina are chaotic but fulfilling, until the return of a former colleague unearths a secret one of them has been harboring for years.
As chief resident, Nick Xenokostas was the center of Zadie's life–both professionally and personally–throughout a tragic chain of events in her third year of medical school that she has long since put behind her. Nick's unexpected reappearance during a time of new professional crisis shocks both women into a deeper look at the difficult choices they made at the beginning of their careers. As it becomes evident that Emma must have known more than she revealed about circumstances that nearly derailed both their lives, Zadie starts to question everything she thought she knew about her closest friend.


Meet the Author: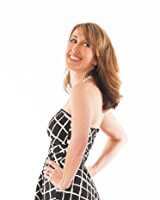 Kimmery Martin is an emergency medicine doctor, born and raised in the mountains of Eastern Kentucky. A lifelong literary nerd, she reviews books, interviews authors, and works extensively with the library foundation in Charlotte, North Carolina, where she resides with her husband and three young children. The Queen of Hearts is her first novel.