Today it is my pleasure to Welcome romance author
Lauren Christopher
to HJ!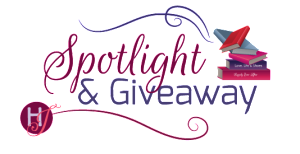 Hi Lauren and welcome to HJ! We're so excited to chat with you about your new release, THE RED BIKINI!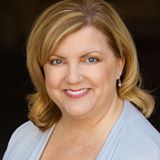 Thanks for having me!
Opening line of the book:
Giselle flung the suitcase on her sister's tropical-patterned bedspread and let out the sigh she'd been holding since sometime over the air space of Kansas….
Do you in fact, own, or have ever owned, a red bikini?
I think the last time I wore a bikini I was about 14. And it was lavender. ☺ It takes some bravado to wear a red bikini as an adult, doesn't it?
If you had to summarize the book for the readers here…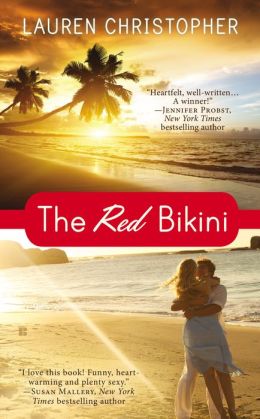 Giselle McCabe is a divorced mother from Indiana who is trying to pull her life together after her husband has literally run away. A quick vacation in California with her 5-year-old daughter seems like just the ticket, since she's pretty high-strung and could use a lesson in how to relax a bit. (She's got to get those Excel spreadsheets out of her head!) But there, she meets younger-man and professional surfer Fin Hensen, who is trying to patch together his own life, and they agree to help each other out. As they attend various events for each other, and have to come to each other's rescue over a few lies that get out of hand, they get to know one another, and previously-held stereotypes begin to fall away – hers about surfers and his about wealthy, well-educated beauty queens. Throughout the book, they find they have more in common than not, and they help each other heal while they fall in love.
Please tell us something about the characters that we wouldn't learn from reading your book? Favorite movie? Biggest pet peeve? …
… Ah, great question! Two things about Fin that I had in my notes but never put in the book: (1) As a boy, he always had crushes on his teachers. And (2) He keeps a secret stash of red licorice in his fridge crisper.
What, in your mind, distinguishes this book from other books out there in the same genre?
I think writing about a surfer. Surfers are generally not popular choices for heroes – they're usually thought of as laid-back, unambitious beach bums, I think. But the professional surfing community is not what readers probably think it is, and Fin is not at all what you might expect him to be. And he's not what Giselle expects him to be, either, which is where the fun of the story comes in!
The First kiss…
The footsteps came louder. Crunch, crunch, crunch, crunch . . .
"Kiss me," Giselle whispered.
Fin's eyes widened. "What?"
"Kiss me. Now."
He glanced over her shoulder. Ray-Lynn was yoo-hooing again through the parking lot, and Giselle could see the exact moment Fin put all the pieces together. He took Giselle's jaw in both hands and leaned toward her—but stalled before touching his lips to hers. All sound fell away—the crunching, the calling, Ray-Lynn, the crowds, the cars' tires pulling out for the funeral procession. The world simply, softly, came to a halt. Fin's lips moved gently across hers, then pressed more seriously. His fingers entwined in her hair, and he covered her mouth with his. He kissed with a sense of discovery that Giselle met, pulse for pulse, while her bones melted into something warm and slow, sliding down her body. She brought a shaky hand toward his jaw, but before she could touch him, he stepped away. Averting his eyes, he dropped his hands and retreated, looking as if he didn't know what had just happened.
What scene was just the most fun to write and why? Please share a little snippet of it:
I really loved writing the scene where they're at the restaurant on the pier. The sexual tension was just crackling, and everything they said seemed to have a double entendre. I wrote that scene with a huge grin on my face. Here's the part where uber-prim Giselle asks Fin to describe surfing, and it ends up sounding like sex to her:
"So what's [surfing] like? …"
He sighed and looked around the room, but then shook his head. "It's hard to explain."
"Try me."
He took another bite of his taco while he thought that over—maybe deciding how much he wanted to say.
"There is a kind of high to it. A 'stoke.' If all the conditions are exactly right—the wind is right, the wave is right, you're the right one in the lineup to catch it, you chose the right board that day—if all that is ideal, sometimes you're rewarded with an incredible ride. You have to be subservient to Mother Nature, though, which is unlike other sports. But when Mother Nature delivers you that perfect rise, you know it. You see the rise, and you know it's got some face, and you get in there, and you hear that whoosh of wind right up the wall of the wave, and your board catches, and you find that hollow and start to fly. And the rest of the world falls away. It's just you, and the ride, and the massive ocean, and nothing else."
Giselle's face went hot. It did sound a little like sex. Although not the kind of sex she'd had in a long time. …
She cleared her throat.
If your book was optioned for a movie, what scene would you use for the audition of the main characters? 
Hmmm, there's a really sweet scene where they're sitting on a ledge, watching the ocean below them, and they're just talking, but they're really falling in love there. I'd probably use that scene because there's a lot of sexual tension still going on, but also a lot of empathy for each other and understanding. The gentle emotions of empathy (where you're revealing a lot) mixed with the wild, scattered emotions of sexual tension (where you're trying not to reveal) would be fun to watch on actors' faces…Here's a snip:
A wave hit the rocks right then and they leaned back. The mist settled around them, and Fin wiped his forearms. He watched her hands run down her legs and then cleared his throat and averted his gaze. "Giselle, how the hell do you get me to talk so much?"
She met his vague smile with a gentle one of her own. "Doesn't it feel good? To just let it out sometimes?"
He stared at her for a beat too long—one that moved from comfort, to trust, into a point of intimacy. He seemed to be searching for something in her eyes—some kind of answer, or maybe asking some kind of question. "Yeah," he finally said.
She looked away first. …
If you could have given your characters one piece of advice before the opening pages of the book, what would it be and why?
I'd advise Giselle to pack the Boo-Boo Buddy – she'll know why in Chapter 8. And I'd advise Fin to lock the slider!
What are you currently working on? What other releases so you have planned for 2014?
Currently I'm writing the third book in this series about Giselle's youngest sister Noelle. But the next book is called TEN GOOD REASONS and comes out in April, featuring Giselle's sister Lia. It's got a workaholic heroine, a hero who looks like a pirate, some serious tanned forearms, a whale named Valentine, some Cinderella imagery, and a whole lot of fun! I hope readers will come along for another ride.
Thanks for blogging at HJ!
Giveaway:

2 print copies of THE RED BIKINI by Lauren Christopher
To enter Giveaway: Please complete the Rafflecopter form and Post a comment to this Q:

Describe the most daring bathing suit you've ever worn!
Excerpt
"You're perfect."
Giselle let the words settle over her for an instant, enjoying their flash of warmth. She didn't hear compliments very often, particularly from her ex, who looked at her as if she were simply part of the furniture in the last several years. But then she noted another of Fin's skittish glances and reminded herself he was probably up to something.
"You must know a million other women?"
"Not old enough."
Her extraordinary reserve allowed her to keep perfectly still. One didn't get through excruciating high school beauty pageants by letting hurt feelings show. Her eyes, however, must have given her away.
"I don't mean – " Fin lifted his hand. "I just mean I need someone my own age."
Clearly, he'd missed the mark on this one. "How old are you?" she asked.
"Twenty-nine. … soon."
Giselle looked at him skeptically. "When's soon?"
"Next weekend."
She raised her eyebrow. Twenty eight? She had about seven years on him. Although at least he was older than she'd thought. He'd looked boyish from a distance, but – up close – he had all the strength that brings a man over the threshold from boyish to sexy. He was definitely already there. …
Book Info:
A sparkling debut romance that is "charming and funny and a totally great read" (—Susan Mallery), in which a getaway vacation turns into an unexpected new beginning…For fans of Susan Wiggs and Susan Mallery.
For the last five years, Giselle McCabe's life has been about sippy cups and playdates. But when her husband suddenly leaves her, Giselle flees to her sister's California beach house for a two-week getaway. Out of her element, she's surprised to receive such a warm welcome—especially from gorgeous celebrity athlete Fin Hensen…
Fin is escaping his pro tour for a season, trying to lie low until all the hubbub over a huge mistake in his past blows over. And when he sets his sights on Giselle, he realizes that the beautiful good girl just might be the ticket to his success.
But Giselle never expected romance to enter the picture again—especially with a hot twentysomething from a completely different world. And even though it feels like Fin is everything she's trying to run away from, she can't help coming back for more…
Author Bio
After graduating with an English degree from UCLA, Lauren launched a 23-year career as a nonfiction writer and editor – writing more than 100 newspaper, magazine, and online articles on everything from the history of auto racing to the origins of Santa Claus. Lauren lives in Southern California with her husband and three teenage children.
Website | Facebook | Twitter |