Today it is my pleasure to welcome New York Times bestselling author
Carolyn Brown
to HJ!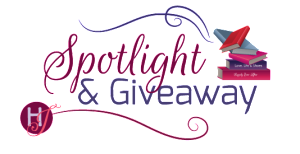 Hi Carolyn, welcome 🙂
Can you tell us a little bit about yourself? What would you say are the defining characteristics of your Novels?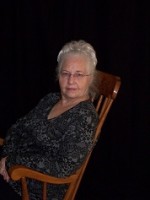 Just before my fiftieth birthday someone asked me, "What are you going to be when you grow up, Carolyn?" My answer was, "Do I have to decide today?"
The next week I got "the call" that after years of submissions and enough rejections to wall paper the White House (and I'm not talking about that one with the moon cut in the door down at the end of the back lot but that big on one Pennsylvania Avenue, an editor called and wanted to buy not one book but two. That was fifteen years ago in June and The Red-Hot Chili Cook-Off is my 67th book to be published. It's the second women's fiction following The Blue RIbbon Jalapeno Society Jubilee which came out in 2013. The Yellow Rose Barbecue Ball (2015) will finish the trilogy. What defines the characteristics of my novels? I hope that emotion is the defining quality. If my readers feel they are walking in my characters shoes, whether with tears streaming down their cheeks or laughing until they can't breathe, then I've touched their souls.
Would you rather… visit the world 100 years into the past or 100 years into the future? Why?
I'd far rather go backwards into the past. I'd love to attend a party with Miz Katie Scarlett O'Hara and see her world. I've always loved her spunk and character. Or see the excitement of the Oklahoma Land run in the late eighteen hundreds. But believe me, I don't want to get stuck there. I do enjoy air conditioning and indoor plumbing and I'm not so sure that I'd fall in love instantly with a corset, either. My fat cells start whining when I read about them in historical novels.
Let's talk about your newest release: The Red-Hot Chili Cook-Off
If you had to summarize the book for the readers here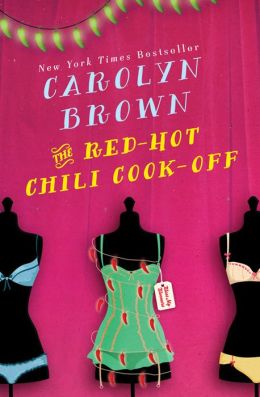 Tempers as well as chili is about to heat up in Cadillac, Texas! Carlene Lovelle, co-owner of Bless My Bloomers lingerie shop, found a pair of fancy red-silk panties in her husband's briefcase, and all hell is breaking loose. She custom-made those fancy bloomers herself—and she remembers the bimbo who bought them. If her husband had a lick of sense, he'd known there are no secrets in a town like Cadillac. And yes, sir, it's true what they say: Some men are just born stupid.
Carlene's two cousins, Alma Grace and Patrice—and their mamas, Gigi, Sugar and Tansy—plan to exact revenge on Lenny Joe where it'll hurt the most: break his winning streak at the prestigious Red-Hot Chili Cook-Off. Never before has a woman dared to compete. But the ladies of Bless My Bloomers are cooking up a storm…and it seems the whole town is taking sides in the showdown.
Trouble is not a one of them know a blessed thing about cooking, but then how difficult can making chili be if someone as stupid as Lenny Joe can make it.
Welcome to Cadillac, Texas, where the chili is hot, the gossip is hotter, and friends stick by each other, no matter what the challenge.
Please tell us about the characters in your book?
Carlene is the plus-size lady who's just found the bloomers in her two-timin' husband's briefcase. She owns Bless My Bloomers with her two cousins: Patrice, who is the wild cousin and Alma Grace who is so religious that she prays when the wind changes directions. Their mothers: Gigi is Carlene's mother and she's the outspoken one of the group. Tansy is Patrice's mama and she thinks she's a psychic. Sugar is Alma Grace's mother and she's into the prayer business even deeper than her daughter. Then there's Josie who is the eighty year old woman who helps run the shop and of course, Agnes and Violet (from The Blue Ribbon Jalapeno Society Jubilee) have to put their two cents into the mix when the ladies enter the cook off.
As you wrote your protagonist was there anything about them that surprised you?
Yes, ma'am. Lenny Joe's mother was a lot meaner than I thought she'd be in the beginning. And Lenny Joe, bless his heart, was one of those guys who I thought I might have a little compassion for since he was such a mama's boy, but not so. He was a real son-of-a-bitch who really was born stupid.
What scene did you most enjoy writing? Why?
Thee were so many scenes that I really had fun with that it's hard to choose so I'll just start with the first one where Carlene went to the car dealership to confront Lenny about the red underpants she'd found in his briefcase. His mistress, Bridget, worked there and had no idea that Lenny Joe's wife was the very person she'd bought the red satin bikinis from the week before. So she stops to tell Carlene just how well the bikinis worked when she and Lenny Joe were in Las Vegas together. They'd just had quite a dust up and now Lenny Joe has rushed out of his office into the middle of it. This was an empowering scene when Carlene let everyone know from the beginning that she wasn't putting up with Lenny Joe's infidelity and there would be no second chances.
Excerpt:
… he proved just how damned stupid he was by reaching out and touching her shoulder as if he could charm her into forgiveness. Well, Lenny Joe Lovelle wasn't charming jack shit out of her that morning, and it would be a cold day in hell before she ever forgave him. Even Alma Grace, with all her religion and praying, would agree that the Good Book did not condone adultery or fornication—even though it didn't mention skimpy under-britches.
She doubled up her fist and landed a good right hook in his left eye. He went down on his knees and yelled, "Why in the hell did you do that?"
"Because you touched me, you son of a bitch. If you ever lay a hand on me again, I will snatch you baldheaded and then start on your bimbo over there," she yelled.
Shit! Had she really raised her voice right out in public like that? Carlene Carmichael Lovelle was a lady who did not air her dirty laundry, but dammit, he'd broken her heart, twisted it up into a pretzel, and now he was acting like it was nothing. She glared at him, hands on hips and back as straight as steel.
Bridget instinctively covered her hair with her hands, the panties now looking like dangly earrings as they floated down from fingertips to shoulders.
He stood up and narrowed his eyes. "Come on, Carlene, we have to talk."
"You can talk to my lawyer."
He laid a hand on her shoulder and smiled. "Darlin'…"
She slapped him with her open hand hard enough to put a blaze of red on his cheek, but he didn't drop to the floor. "Dammit, Carlene. You are making a scene."
"A scene. You want a scene? I'll give you a damned scene that a sugar daddy can appreciate." She placed the toe of her high-heeled shoe on the bumper of the Corvette and marched up across the hood, leaving dents that looked like hail had peppered down on the pretty red car. When she was standing on the top of it, she looked right at Bridget.
"Bridget, honey, you had better never show your face at Bless My Bloomers ever again."
"Get off that car. You've already done thousands of dollars worth of damage. Sam is going to sue the hell out of you for this," Lenny shouted.
Sam, a robust man with a rim of gray hair, a belly that hung out over his belt, and five thousand-dollar eel cowboy boots, rushed out into the showroom. "My God, Carlene, have you lost your mind?"
"She's gone crazy, Uncle Sam," Lenny said.
"You want to see freakin' crazy? I will show you crazy." She stepped down to the hood and did a stomp dance. By the time she finished, the showroom was full. She took a deep bow and hopped down from the hood. "When I'm done, you'll be damn lucky to have potatoes with your beans once a week, much less plan little weekend trips to honeymoon suites where you wallow around in a round bed with office girls rather than going to meetings. Dock his pay for the damage, Sam. You'd be wise to fire his ass, but since he's your nephew, that won't happen, will it?"
What scene was the hardest to write? Why?
One of the hardest to write was the one when Carlene told her cousins about Lenny Joe and Alma Grace did not support her. They'd always been more like sisters than cousins and it was an emotional time for Carlene, who could see that her decision to not stay with Lenny Joe could cause problems between the three women.
Excerpt:
"Remember that cute little brunette who came in here and bought that red corset and matching bikinis? Bridget is her name and we laughed about her going to Vegas with her sugar daddy. Well, she works at the dealership and Lenny is the sugar daddy."
"Then go get him, darlin'. I'm right behind you. You want us to shoot his sorry ass? Ain't a one of us that can't handle a firearm, and we're strong enough to dig a six-foot hole," Patrice said.
"Now girls, there's two sides to every story." Alma Grace folded her hands in front of her, shut her eyes, and prayed. "Dear Lord, please help Carlene forgive and forget. Help Lenny to mend his ways if he has transgressed and help them to work this problem out because they have both made vows to you. Amen."
Carlene glared at her cousin. Not one time in the past hour had she thought Patrice and Alma Grace wouldn't both stand behind her in any decision she made. True, they were all different. Patrice with her wild ways and cussing. Alma Grace with her religion. Carlene with her business sense. But they were knitted together with blood that ran as deep as sisters. So why would Alma Grace want her to forgive a two-timin', cheatin' sumbitch like Lenny? She reached up and caught a tear as it escaped from the dam behind her eyelids.
"Why in the hell would you pray like that? You should be praying for God to strike him dead," Patrice said.
"There's two sides." Alma Grace squared her shoulders defensively.
"You got that right," Patrice said. "There's the truth and then there's the lyin', cheatin' bastard's story. Which family are you in anyway?"
"I'll put Carlene on the prayer list and we'll all pray that God will guide you to make the right decision and forgive poor old Lenny for being so weak," Alma Grace said. "Now let's go have some coffee."
"There is no coffee because Carlene is the only one who knows how to make it, and if I was her, I'd poison yours," Patrice said.
Who would you cast in the role of your characters if your book was optioned for a movie?
Now wouldn't that be a hoot…seeing the Bless My Bloomers girls on the big screen. This is fun just thinking about a casting call…
Carlene: Jessica Simpson
Alma Grace: Mercia Monroe
Patrice: Joelle Carter
Lenny Joe: Jason O'Mara
Gigi: Sharon Stone
Tansy: Goldie Hawn
Sugar: Sally Fields
If you could have given your characters one piece of advice before the opening pages of the book, what would it be and why?
Pour up a glass of wine or if you are a whiskey gal, then make sure you've got a double shot of Jack Daniel's and get out the chocolates. Get ready to have a good time in Cadillac, Texas!
What are you currently working on? What other releases so you have planned for 2014?
Right now I'm starting the third book in the Burnt Boot cowboy series. It's not titled but my awesome editor , Deb Werksman, and I will come up with something before the book is finished and released in the summer of 2015. The line up for the next few months looks like this:
The Red Hot Chili Cook Off…TODAY!!!
How to Marry a Cowboy, July
Long, Hot Texas Summer, August
Cowboy Boots for Christmas (Cowboy Boots not included), October
Cowboy Clash, January 2015
Daisies in the Canyon, January 2015
Thanks for blogging at HJ!
Giveaway:

I'll be giving away a copy of The Red-Hot Chili Cook-Off to one lucky person who comments. 
To enter Giveaway: Please complete the Rafflecopter form and Post a comment to this Q:

Imagine that you opened your husband's brief case and found a pair of panties (ones that you had designed and made for a cute little size four lady who had been bragging about going to Vegas with her sugar daddy). Think of the emotions that would run through your mind and now tell me what you would do about it?
Excerpt
This is the afternoon of the day when Carlene found the panties in the briefcase:

Carlene sunk down into an overstuffed vintage chair beside the dressing room and threw a hand over her eyes when the choir ladies had gathered up their new bras and the remains of their brown-bag lunches and took off toward the church with Alma Grace in tow. She was glad that her cousin was the head honcho when it came to the Easter program. Maybe she'd go get a dose of the Holy Spirit with her singing and come back with a smile on her face. She'd been walking around all morning like she'd just been diagnosed with some dread disease and only had two hours to live.
A marriage had died that morning but there wouldn't be a funeral. The more she thought about it, the more Carlene didn't want a damn thing that Lenny had. She wanted her business and half of the equity in the house since she'd made half the payments the past five years. The rest he could keep because she'd never know if one of his women had touched it. Well, all of it except for her Granny Fannin's crystal candleholders. For those she'd fight him to the death.
Patrice fell into the chair beside her and covered her eyes with both hands.
"Did you have a rough weekend, too?" Carlene asked.
"Had a wonderful weekend at the beginning. Spent it with Yancy in my house, drinking and having sex, watching a movie and having sex while we watched it, eating supper naked, and then we broke up and I ate a quart of rocky road ice cream. Must be the weekend for breaking up. I'm sorry, honey." She got up quickly and crossed the room, dropped down in front of Carlene, wrapped her arms around her, and hugged her tightly. "I'm a sorry excuse for a cousin. I was so damn mad at Lenny that I forgot to console you."
Carlene leaned on Patrice's shoulder. "Rocky road with whipped cream and nuts?"
"Ain't no other way to eat it. Now I'm bloated all out to hell, hungover, and I've got a wicked headache even after Josie's hotter'n hell cure," Patrice said.
Carlene managed a weak smile. "Don't tell her or she'll make you drink another one."
Josie slid into the third chair. "I'm taking my lunch break. I wasn't about to poke my head out the door until all those church women left. I bet all they wanted to talk about was Lenny. Am I right? Beulah called my cell phone twice but I didn't answer it."
Carlene nodded. "Looks like I opened a fifty-five-gallon can of gossip. Sometimes it's hard to think of you and Beulah, Agnes, and even Violet all being the same generation, Josie."
"Well, we are, honey. They're all a couple of years older than me but we come out of the same era. We ain't had nothing juicy in town lately. Folks is needin' something to talk about and you just delivered it up to them on a platter. Only thing you can do now is what you know is right and ignore the gossip," Josie said.
Carlene tried to steer the conversation away from her problems. "Thank you, Josie. Did you get that corset done?"
Josie nodded. "Seems a shame to me to do all that work when it's going to spend most of its time in the floor or on the back of a chair."
"Oh, but that new bride will be pretty for her husband for a little while, won't she?" Carlene barely got the words out before she buried her face in her hands and her shoulders began to shake.
Josie threw an arm around her. "Let it all out and get it over with. He ain't worth a single tear but you've got to get past this stage and to the one where you don't give a damn. A divorce is like a death in the family and there's steps you got to go through. You don't get to skip one, neither. It is what it is, darlin'."
"How long does the cryin' one take?" Carlene asked between racking sobs.
Josie patted her on the shoulder and let her sob. "Never know just how long any of them will take but one day it'll all be in the past and you won't even give a damn no more."
Book Info:
More Than the Chili's Heating Up Cadillac, Texas
Carlene Lovelle, co-owner of Bless My Bloomers lingerie shop, found a pair of fancy red-silk panties in her husband's briefcase, and all hell is breaking loose. She custom-made those fancy bloomers herself—and she remembers the bimbo who bought them. If her husband had a lick of sense, he'd known there are no secrets in a town like Cadillac.
Carlene's cohorts—and their mamas—plan to exact revenge on Lenny Joe where it'll hurt the most: break his ten-year winning streak at the prestigious Red-Hot Chili Cook-Off. Never before has a woman dared to compete. But the ladies of Bless My Bloomers are cooking up a storm…and it seems the whole town is taking sides in the showdown.
Welcome to Cadillac, Texas, where the chili is hot, the gossip is hotter, and friends stick by each other, no matter what the challenge.
Book Links:
Author Bio
Carolyn Brown is a New York Times and USA Today bestselling author and a RITA finalist. Her books include historical, contemporary, cowboys and country music mass market paperbacks. She and her husband live in Davis, Oklahoma. They have three grown children and enough grandchildren to keep them young.
Website | Facebook |