Today it is my pleasure to welcome The New York Times and USA Today bestselling author,

Jessica Sorensen 

to HJ!
Hi Jessica, Welcome to HJ!
For all of our readers who may not be familiar with your work, could you tell us a bit about yourself and your books?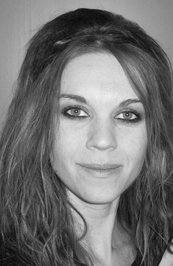 I'm Jessica Sorensen, author of both new adult contemporary series and paranormal, including The Coincidence Series and The Secret Series.
In your opinion, what ingredients are needed to make up a good love story?
I like it when the characters have issues their struggling with and they work through them together. And as they work through them, they grow stronger as a couple.
Tell us a little about your process. Do you start with an idea? A character? What is the easiest part of writing for you? What's the hardest?
I usually start with an idea and go from there. The characters are usually part of the idea and creating them is the easiest and the funniest part for me. The hardest would be ending the story.
One book you read in the last 6 months that has left a lasting impression and why?
I think I read it was more like a year ago, but The Sea of Tranquility by Katja Millay really stuck with me.
Let's talk about your newest release: The Redemption of Callie & Kayden
If you had to summarize The Redemption of Callie & Kayden for the readers here ….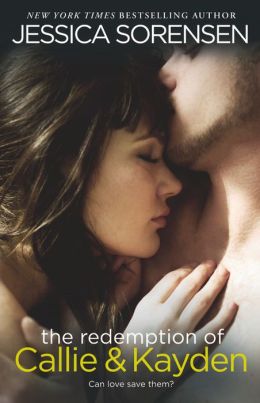 The Redemption is about Callie and Kayden falling in love, healing, and telling their secrets out loud so they can move on in their lives together.
Please tell us about the characters in your book
Callie and Kayden are two people who seem like complete opposites, but have a lot of similarities. Callie is quiet and kind of the school nerd, while Kayden's the popular football player, but they're both hiding secrets about their past and themselves.
What scene did you have most fun writing? why?
In the Redemption… probably the bathtub scene. Honestly Callie and Kayden's entire night in the beach house was probably my favorite part to write.
Who would who cast in the role of hero and Heroine if your book was optioned for a movie?
Ah! I seriously can't pick one. I have this picture of how they look in my head and I've yet to match them up to anyone.
What are you currently working on? What other releases so you have planned for 2013?
I have lots more New Adult books coming out in 2013. The next few of books on my release list are Breaking Nova and The Temptation of Lila and Ethan, then The Ever After of Ella and Micha.
Where can readers get in touch with you?
The best way to get in touch with me is on my facebook pages:
Giveaway:

2 e-galley of  The Redemption of Callie & Kayden
To enter Giveaway: Please complete the Rafflecopter form and post a comment to this Q:

I (Sara) am curious what are your thoughts on the hot new "New Adult" genre….what's the best NA book you have read this year and why it tops your list. 
About the book:
The dark secret Kayden has kept hidden for years is finally out. Worse, he's facing charges for battery. The only way to clear his name is for Callie to speak up-something he'll never ask her to do. Instead, he'll do whatever he must to protect her . . . even if it means letting go of the only girl he's ever loved.
Callie knows Kayden is going back to his dark place and desperately wants to save him. But that means facing her greatest fear and admitting her own painful secrets aloud. The thought of breaking her silence terrifies her-but not as much as the thought of losing Kayden forever.
Deep in her heart, Callie knows the time has come for her and Kayden to forget the pain of the past. With the help of her friends Seth and Luke she makes a plan to show Kayden the life they could have. But can she convince him they can make a fresh start together-or is she already too late?