Today it is my pleasure to Welcome romance author
Jennifer Faye
to HJ!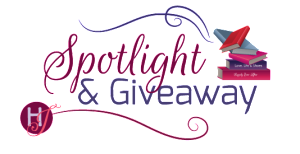 Hi Jennifer, welcome 🙂
Hi. Thanks so much for have me again. HQ Junkies is one of my favorite places to visit. 🙂
Five things on your bucket list: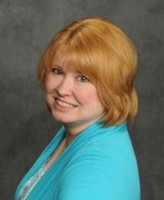 5. Take an extended visit to England, Ireland & Scotland. Some of my ancestors are from there and I've always had a longing to visit the other side of the pond.
4. Write a series about a small Southwest town. The characters have lived in my mind and my heart for years and I'd like to be able to share their stories with others.
3. Tennis – It's the sport I like to play the most. Right now, I can bat the ball around the court, but I'd like the time to become proficient at it.
2. Buy me dream house and have my very own office with all of my books and papers readily at hand.
1. To live close to my kids, wherever life may lead them. Life is far too short and I want to make as many happy memories with them as possible.
Would you rather… have a beautiful house and an ugly car or an ugly house and a beautiful car? Why?
Definitely a beautiful house. I'm a writer, so I work at home. I'd like it to be functional and relaxing instead of having a fixer upper and stressing over how to make beautiful. I can just wear a hat and dark sunglasses when out and about in the ugly car. Then I'd stow it in the 4-bay garage beneath my beautiful mansion. 😉
Let's talk about your newest release: The Return of the Rebel
If you had to summarize the book for the readers here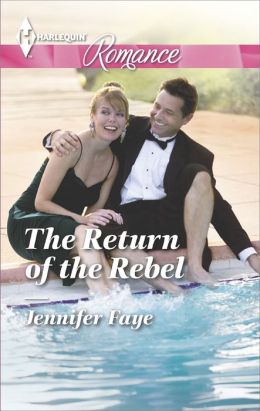 Jax Monroe is a reformed bad boy with a good heart. Cleo is a good girl with a guilty conscience. Reunited beneath the bright lights of Las Vegas, can this childhood crush turn into something more? Or will secrets and danger destroy their chance at real love?
Please tell us about the characters in your book?
Jax is a sexy, successful NYC hedge fun manager. His humble beginning in Small Town, Wyoming filled him with a drive to succeed. And just when he thinks that he's got it all, the rug is pulled out from under him. Even then he's not willing to give up. His rebel roots give him the stubbornness to face down whatever life throws at him.
Cleo has always felt like a square peg trying to fit into the round hole her mother has bore out for her. Though her mother is controlling and thinks she know what's best for her daughter, Cleo is determined to find her own way in life. What she doesn't know and must learn is that fulfillment and satisfaction are things that come from within. And sometimes they are the things we've known all along but have forgotten or discarded as not important enough.
As you wrote your protagonist was there anything about them that surprised you?
This book was a little different for me as it has a small thread of suspense in it. I know there were scenes where Jax and Cleo surprised me, even though I'm a plotter and start with a detailed synopsis. But in this case, it was the villain or as Cleo likes to call him, "Ape-man". I had no idea who he was utnil Jax and Cleo found out. That was a surprise! I thought I'd know all along.
What scene did you most enjoy writing? Why?
It's hard to pick just one. But if you're going to make me pick, I'll choose the scene where they stop fighting their attraction for just a moment and find out if their kiss lives up to their dreams.
EXCERPT:
"It's a beautiful evening," Jax said from behind her.

"Yes, it is." But it wasn't the darkening sky or warm breeze that held Cleo's interest.

When Jax made another comment, she couldn't quite catch his words. Afraid she missed something important, she stopped short. He bumped into her. His hands reached and wrapped around her waist. She automatically turned in his arms.

Her gaze met his and her heart skipped a beat. "I didn't hear you."

"I said the sunset wasn't nearly as beautiful as you."

He was so close. She could smell his male scent combined with a spicy aftershave. A much better fragrance for him than the coffee.

Her good intentions evaporated as his intense gaze held hers. In his eyes, she detected mounting interest. She reveled in the fact that she could evoke such a reaction in him. She moved a little closer and heard the swift intake of his breath. He might fight it, but he was as attracted to her as she was to him.

Then she did something spontaneous. She lifted up on her tiptoes and pressed her lips to his just the way she had all those years ago. But this time she didn't stop there. She was no longer young and inexperienced. And she fully intended to make an unforgettable point.

Her lips moved against his very still mouth. Surely he couldn't be that surprised. This had started long ago and tonight she wanted to turn her fantasy into reality. So that when they each went their separate ways, she would have this memory to hang on to during those sleepless nights.

Her hands slid up over his solid chest and his muscled shoulders and wrapped around his neck. Her fingertips slid through his hair. With a moan, he tightened his hold on her, drawing her closer. His lips moved beneath hers. And like a timeless dance their mouths opened and their tongues met. Was it possible that this kiss— that Jax himself—was even better than she ever imagined in her dreams?

His kiss became frenzied with need. She met him stroke for stroke. His excitement increased her pleasure. Time slipped away. The only thing that mattered now was the man holding her
What scene was the hardest to write? Why?
Jax and Cleo are two strong people who have endured some very difficult situations. So when at last it looked like they had a chance to make everything work out–the walls had crumbled around their hearts–the hope is snatched away too soon. My heart wept for them. They still had to learn that that where there's a will, there's a way.
Who would you cast in the role of your characters if your book was optioned for a movie?
A number of authors pick the faces of famous people at the onset of writing their books. I don't. I have a HUGE problem finding real people to fit the images in my head. I suppose the closest for looks would be:
Jax = Chris Hemsworth
Cleo = Nikki Cox
If you could have given your characters one piece of advice before the opening pages of the book, what would it be and why?
I can't say it any better than a reviewer @ Night Owl Reviews: "The underlying theme that I think the author would want you to grasp is that you have to follow your heart and that life is unpredictable for all of us, so live it to the fullest, and focus on what you have today."
What are you currently working on? What other releases so you have planned for 2014?
Right now, I'm finishing an Italian brother duet set in the beautiful Italian coutryside and Rome. It will be released in the Spring of 2015.
And I have one more release this year, A PRINCESS BY CHRISTMAS, on October 1st. I just love writing holiday romances. Add in Prince Charming and a destination holiday and I am totally swept away. I hope you will be too.
BLURB:
A royal kiss under the mistletoe
Prince Alexandro Castanovo arrives in snowy New York intent on protecting his royal family from scandal. And when Reese Harding—down-to-earth and heart-stoppingly beautiful—finds room for him at her inn, it seems like the perfect twist of fate.
Not long ago Reese's world came crumbling down, shaking her foundations. But this enigmatic stranger intrigues her! She's learned to be wary of secrets…but when she discovers Alex's true identity, might there be enough magic in the air to make this regular American girl a princess by Christmas…?
Thanks for blogging at HJ!
Giveaway:

A digital copy of THE RETURN OF THE REBEL by Jennifer Faye.
To enter Giveaway: Please complete the Rafflecopter form and Post a comment to this Q:

If you were to follow your heart, where would it lead you? It can be something from your bucket list.
Excerpt
Her eyes twinkled. "Are you flirting with me?"

"If you have to ask, I must not be doing it right."

She laughed some more. "I'm glad not everything about you has changed. You were always a great guy in my book."

Her gaze lifted up to meet his. The tender look in her eyes touched something deep inside him—a part of him that he thought was long dead. In that moment, he felt more alive than he had in months.

Without thinking he reached out and caressed her cheek. "Thank you."

She leaned into his touch, short-circuiting the logical side of his brain. The only coherent thought in his head was to pull her close and kiss her. And this time he wouldn't be kissing her rosy cheek. This time he planned to find out if those cherry-red lips were as sweet and passionate as they were in his daydreams.
Book Info:
The guy from the wrong side of the tracks…
Being promoted should be a dream come true, only it means working closely with Cleo's childhood crush, Jax Monroe. Jax may no longer be the rebel she remembers, but he still gets her heart racing like no other.
Jax cares too much about Cleo to let her get too close—but keeping his distance is proving impossible! As Jax reveals the extent of what he's been through, will Cleo show him that some things are too precious to put off until tomorrow?
Book Links:
Author Bio
Award-winning author, Jennifer Faye pens fun, heartwarming romances. Jennifer has won the RT Book Reviews Reviewers' Choice Award, named a TOP PICK author, and been nominated for numerous awards. Now living her dream, she resides with her patient husband, amazing daughter (the other remarkable daughter is off chasing her own dreams) and two spoiled cats. She'd love to hear from you. Feel free to contract her via her website.
Website | Facebook | Twitter |