Today it is my pleasure to Welcome author
Sawyer Bennett
to HJ!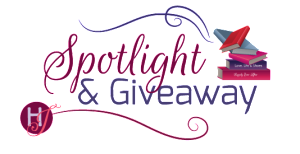 Hi Sawyer and welcome to HJ! We're so excited to chat with you about your new release, The Rise of Fortune and Fury!

Hello!! *waves*

Tell us about the book with this fun little challenge using the title of the book:
Errrm, the title is The Rise of Fortune and Fury, soooo, maybe let's do just part of that (contrary to what my occupation may imply, I'm just not that creative!):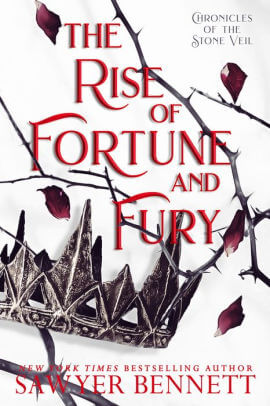 F: Friends who are family
O: Opposition
R: Revenge
T: Traitor
U: Underworld
N: Never underestimate your enemies
E: Eternal
Please share the opening lines of this book:
Carrick appeared outside of Arwen's hut. He was irritated and frustrated because he had failed on his mission to take out a few of Kymaris' original Fallen who would be used in the ritual.
When he arrived, it had taken him no more than a second to realize something was wrong.
Please tell us a little about the characters in your book.
Oh man, there is SUCH a cast of characters in this book! Human and otherworldly, it's an odd mix that I wouldn't want any other way. Our heroine, Finley, is human, but she holds some special powers. Carrick, our hero, is not human, but we don't find out what exactly he is right away. Then there are others, such as Zaid, the grumpy daemon who is always by Carrick's side, and Finley's roommates, all of whom are human. Finley is strong, stubborn, and full of sass, while Carrick is distant, secretive, and powerful. He is also immortal, which proves to be an issue between him and Finley.
Please share a few Fun facts about this book…
This series has been EIGHT years in the making! The very first books that I released were PNR/urban fantasy, and I've wanted to get back into this genre ever since. Those books aren't currently available, but I'm looking at re-releasing them again in the future.
When it came time to seriously sit down and plot out this series, my assistant and I sat in my dining room with markers and easels of giant sticky pads and put together how it would look–titles, character names, powers, plots, who would be the villain, how it would all end. For a week, we brainstormed and plotted as much as we could. That was when these books and this story really began to take shape.
During that plotting session, my assistant also introduced me to Mr. Sketch markers. She was absolutely appalled I had lived my whole life without using them. Thanks to her, I now own a full set of them.
What first attracts your Hero to the Heroine and vice versa?
This series (this is book five) is a sloooooow burn, but once the reader gets to THAT moment, it is so worth the wait. The spark between Carrick and Finley is almost instant, but buried beneath about a million layers of distrust and dislike. His immortality is a huge point of contention, but as the reader learns throughout the series, there is much, MUCH more at play.
The First Kiss…
The first kiss actually comes a little earlier in this series (book two) in A Discovery of Secrets and Fate. Here's a look…
"Maybe," Carrick murmurs, but there's a biting edge to it. "Just maybe, I didn't like him touching you."
"Why?" I manage a whisper.
Carrick's head dips lower, tilts to the side, and his lips hover right over mine so that when he speaks, I feel his breath. He stares at me, eyes hard and resolute before they drop to my mouth. "Maybe I'm just feeling proprietary."
I'd jerk my head back from him if the wall weren't trapping me, so my tone is more than scathing enough to get I don't like his wording. "You mean… like you own me?"
There's just a flash of amused smile before Carrick brushes his lips over mine. It's soft, so subtle, and yet the absolute best kiss I've ever had in my life. But then his lips are gone, leaving behind a faint tingle. My skin prickles when I feel his mouth grazing across my jaw, light as a feather.
My eyes flutter shut as I savor the feel of him touching me in a way that is far beyond the boundaries we have set. My heart pounds, my blood races, and I feel like my legs won't support me, so I press my hands into the wall and dig my heels down into the rug. He's barely touching me, yet I ache with such deep need I'm afraid I'll be devastated if it's not filled.
Carrick reaches my ear where I feel his warm breath, then the butterfly touch of his lips as he murmurs, "You're not the type of woman who could ever be owned, Finley."
If your book was optioned for a movie, what scene would you use for the audition of the main characters and why?
Prior to the final battle, Finley, Carrick, and their friends all gather for a meal. That's what I would use, as it shows the bond and comradery within them all.
I know I have to start mentally preparing for the fight ahead. But before that, I need just a little bit more time for one last gathering in the kitchen while Zaid feeds us.
Me, Carrick, Zora, Rainey, Myles, Maddox, Zaid, and Boral.
The Dream Team.
I think I can speak for the group when I say none of us really have an appetite, but we need fuel for the long and arduous hours ahead of us.
As it's mid-morning, there's nothing more appropriate than brunch while enjoying these last moments of camaraderie. After, we'll make the roughly two-hour drive toward Lake Wenatchee, where we'll set up a good mile out from the ritual site in a deeply wooded area Maddox had scouted. Currently, Carrick has allies stationed around the general vicinity of where the ritual will take place to watch for Kymaris and her forces. They're hidden in trees or with magical glamours, their only job to watch and report. We have no clue when Kymaris will start to set up, but we want to know as soon as she does.
So far, it's been quiet.
Zaid lays out an amazing feast—Belgian waffles with fresh cream and strawberries, thick-cut bacon crisped to perfection, two different types of quiche, croissants for Zora, and a variety of cold cuts and broiled tomatoes for a bit of a European flair. We load up our plates, take our usual spots around the island, and eat.
The first bite of bacon stimulates my appetite, especially as I realize this could be my last real meal, the protein bars and electrolyte drinks we're bringing with us not really counting as more than sustenance.
This gathering is obviously different. We don't joke and banter. Zaid can't even gather up enough antagonism to level a glare at Boral.
We are all resigned that we have the fight of our lives ahead of us.
"The condo has protections," Carrick reminds Rainey and Myles, who will be staying well clear of the ritual for their own safety and our peace of minds. "But if you wanted to head out of town, that would be even safer."
Rainey smiles with a short nod, but Myles says, "I've been working on something for you guys." He bends to the side of his stool, pulling the canvas satchel he always carries onto his lap. From within, he pulls out a small drone. Way smaller than others I've seen people use. He sets it gently on the counter to the side of his plate, then smiles proudly down at it.
"Nice," Maddox says, pushing up off his stool and moving closer to inspect it.
Myles proceeds to explain the drone and some fancy micro camera he has mounted on it. The beauty of it is in how small it is, which means it's probably whisper quiet.
"It can be flown over the clearing, and the night vision camera can project live stream right to your phones. In the heat of things, you can get play-by-play through comms. I have earpieces—one for Carrick, Maddox, and Titus."
"Why us?" Maddox asks, moving back to his place at the island to eat.
I take the liberty of answering because it's common sense. "You and Carrick are our two strongest warriors. Titus is incredibly battle-tested. The most important ones out there. You can take the information and pivot strategies as needed."
"What she said," Myles quips as he cuts into his waffle, taking a big bite.
"It's amazing," I commend Myles.
"But who will fly it?" Carrick asks pointedly.
"I will." Myles and Rainey exchange a glance, and it's clear they've talked about this already.
My tone is hesitant, not wanting to offend. "I'm not sure that's a good idea."
"It will be incredibly dangerous," Carrick adds. "While I'm assuming you can fly that thing some place away from the action, you'd still be close enough to be in danger. You won't be able to take on the weakest daemon if you're discovered."
"Then I won't be discovered," Myles replies confidently.
If your hero had a sexy-times play list, what song(s) would have to be on it?
Ooooh, this is a TOUGH one. He's immortal, so he's lived a VERY long time. And he's kind of a hard-ass, but once he shows his soft, loving side….watch out. Those panties will just fall right off! I could totally see him turning on Can't Help Falling in Love by Elvis Presley, but in the next beat be rocking out to something like Closer from Nine Inch Nails. My man's got layers!
If you could have given your characters one piece of advice before the opening pages of the book, what – would it be and why?
Sometimes your enemies (and allies) are who you least expect. Pay attention to everyone and everything!
What are you currently working on? What are your up-coming releases?*
I am turning back to contemporary romance for the remainder of 2021, but fans of the Chronicles of the Stone Veil series can rest easy knowing I'll have more in that series in 2022! For the rest of this year, look for releases from the Arizona Vengeance and Jameson Force Security. And a possible new series announcement near the end of the year. 😉

Thanks for blogging at HJ!
Giveaway:

Signed paperback of The Revelation of Light and Dark (Chronicles of the Stone Veil, Book #1). US only.
To enter Giveaway: Please complete the Rafflecopter form and Post a comment to this Q:

What is your favorite genre to read?
Excerpt from The Rise of Fortune and Fury:
The fables, stories, and myths of Hell were nothing like I envisioned when I visited the Underworld in my dream. The same holds true now as we step through the veil into what seems to be a monstrously large cavern that rises so high into the air that I can't see the top—just generalized darkness that could resemble a night sky.
I always envisioned Hell would be an inferno of flames and smoke, echoes of screaming souls reverberating, and the stench of death all around.
There's none of that.
Yes, The Pit off to the left glows orange and throws off heat, but it's bearable. The circumference is not much wider than the Crimson River, so maybe at least two hundred feet or more in diameter. It's still difficult to comprehend the river's directional flow, especially on this side of the veil. From the depths of The Pit, the river defies gravity and flows up and out of it before turning parallel to the ground and heading in the direction of Micah's realm, where it seems to cut off right where the veil exists.
I see why Boral brought us in on this side of the river because had we come in on the other side, we would have been trapped by sloping hills of rock and shale that encircle that portion of The Pit. It provides a horseshoe-shaped wall. When I examine it more closely, I see that cages are built into it. Square holes cut into the side, covered with thick bars, but it's so dark inside that I can't tell what's being held captive.
"Demon experiments," Boral says, and I turn to him. He nods his chin up at the individual prisons—hundreds and hundreds. "Kymaris feeds them the most vile souls that get sent to the Underworld. She then trains them for her personal use."
I can't stifle the tremor that moves up my spine.
Boral seeks to reassure me, obviously either seeing or sensing my reaction. "Don't worry. They don't roam free in the cities. They mostly reside in Kymaris' castle or the wastelands between cities. But make no mistake, she'll free them all when the veil comes down."
He then points in the opposite direction, a wide stone road meandering over some low-slung hills of stone and dirt. Dead trees and bushes dot the landscape, and it's clear they were never actually green and fertile. Just dead from the start.
Kymaris' black castle rises—black obsidian with the orange glow of the Pit shimmering in the reflection. It's nothing but tall, pointed spires of varying heights, probably only about half as large as Nimeyah's castle, but, oddly… I like the architecture of it better. It's not gaudy or flamboyant… just ominous as one would expect the Queen of the Underworld's castle to be.
"This is the way to Otaxis," Boral says, turning toward another path that cuts the space between The Pit and the castle. It curves around a craggy hill where I can't see what's on the other side, but given my last visit here, I'm sure the city is right there. I remember being on the opposite side of Otaxis and seeing the glow of The Pit from my vantage point up on a cliff, so I know they are nearby.
We all take a moment to discard the cold-weather gear, dumping it behind some rocks. We won't be leaving this way, rather opening up the veil to lead us straight back to the condo as long as we are safe to do so. With our weapons in hand—me with my whip, Carrick and Maddox with swords, and Boral with long daggers holstered to each thigh, we make our way along the road to Otaxis.
As suspected, the massive city comes into view when we round the bend just the way I remember it from my dream.
Clusters of buildings built of mud and stone are separated by crude streets heavily lined with street vendors. The coloring of the city looks different, though, and I'm not sure if it's because The Pit is at our back, casting light from behind us, or if my dream wasn't in technicolor, but there's a yellowish haze tinted slightly red hanging in the air. When I tip my head back, the cavern sky above us is still pitch black, but ahead of us and immediately surrounding the buildings, there's an almost sulfurous glow that hangs heavy everywhere.
No gates seal off the city. Just hills and mounds of rocks to the left and right of the road that enters the bustle of Otaxis beyond.
Boral stops us before we enter, leading us off to the side of the road and behind an outcropping of rocks for privacy. I'm still wearing a zip-up hoodie, and Boral pointedly pulls it over my head and tugs it low over my forehead. "This isn't going to disguise the fact you're human if a Dark Fae takes a good look at you, but it will help to hide the bright beacon of your hair."
He then looks to Maddox and Carrick. "Keep her in between you two. If anyone approaches us, let me do the talking."
This is just a repeat of what Boral told us yesterday. He said that while Kymaris was the supreme ruler of the entire Underworld, the cities were run by the most criminal and corrupt Dark Fae. He likened them to the mob bosses who extort businesses for their personal gain and kill those that oppose their governance.
When I asked him about the royal Dark Fae, he merely said they rarely left the castle grounds, abandoning the cities to a sort of organized chaos under these mobster-like rulers.
"Ready to try to contact Zora?" Boral asks.
As decided, we're going to try to make things easier by seeing if Zora will agree to a meeting before we go searching for her.
I nod and take a deep breath. Boral, Carrick, and Maddox face me, expressions guarded. I let the air out and prepare to close my eyes, but movement behind my companions startles me.
My eyes flare wide as a huge Dark Fae stands there, dressed head to toe in forest green leather and sporting massive wings folded behind his back but which I can see the rounded crests over his shoulders. The feathers are inky black and so glossy, they shimmer with a bluish color. I quickly duck my head so the hood shadows most of my face.
Boral, Carrick, and Maddox, reading my facial expression, immediately wheel around with their weapons drawn to face what surprised me.
The Dark Fae doesn't even twitch but merely crosses his arms over his chest and plants his legs wide. He's between us and the entrance to the city, and his message is clear.
We're not going in.
"Who are you?" Carrick demands of the fae, but honestly… I only have half an ear on him. I'm fascinated with the fae's wings. I thought they had all been stripped when they were tossed from Heaven.
I'm also fascinated by how uncannily gorgeous this winged man is. He's got dark blond hair that's cut extremely short to his scalp all the way around and has the perfect amount of facial scruff to make him look roguish. His blue eyes are dark as denim, yet seem cold as ice. While his entire body is covered in leather, I can tell by the bulges here and there that he's incredibly muscular and from the way he stands facing off with two demi-gods and another Dark Fae, that he's confident in his abilities.
"My name is Amell," the Dark Fae answers in a deep, mellow voice that has just a hint of gravel to it, making him sound sexy and dangerous at the same time.
Enough, Finley, I scream internally. Quit drooling over the evil Underworlder.
Excerpts. © Reprinted by permission. All rights reserved.


Book Info:
It's time to meet my destiny.
Kymaris has everything she needs to bring down the veil between Earth and the Underworld. If she's successful in completing the ritual, Earth will be darkened by evil. Demons will swarm our lands and the human race will be decimated.
It's up to me to stop her.
My fate is to thwart the prophecy, but I'm not sure what to do. While I may have some gifts, I am still merely a human facing the queen of the Dark Fae who holds unimaginable power.
But I have something she doesn't. Something she could never comprehend.
I have love.
Deep, abiding love which gives me the strength and courage to face down evil. Family, friends, and unexpected allies, who will stand shoulder to shoulder with me against this enemy. Should I fail, they are prepared to go down with me, but only after we have given our all.
My sacrifice may destroy everything I am. Fate may require my demise. But if that happens, I will leave this realm without regret, knowing that I have loved and been loved in return.
The Rise of Fortune and Fury is book five of the Chronicles of the Stone Veil series and is best enjoyed if read in series order.
Book Links: Amazon | B& N | iTunes | Google |


Meet the Author:
New York Times, USA Today, and Wall Street Journal Bestselling author Sawyer Bennett uses real life experience to create relatable stories that appeal to a wide array of readers. From contemporary romance, fantasy romance, and both women's and general fiction, Sawyer writes something for just about everyone.
A former trial lawyer from North Carolina, when she is not bringing fiction to life, Sawyer is a chauffeur, stylist, chef, maid, and personal assistant to her very adorable daughter, as well as full-time servant to her wonderfully naughty dogs.
If you'd like to receive a notification when Sawyer releases a new book, sign up for her newsletter (sawyerbennett.com/signup).
Website | Facebook | Twitter | Instagram | Goodreads |