Today, HJ is pleased to share with you

Lauren Blakely's

new release

The Sapphire Affair

Seduction hotter than stolen jewels in this new series from the New York Times bestselling author of Big Rock.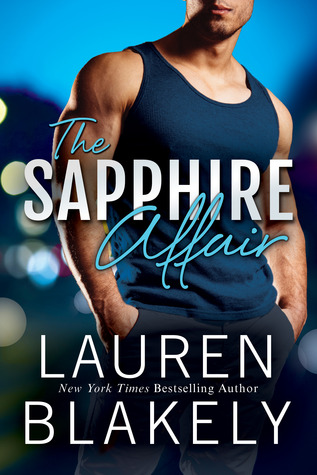 Bounty hunter Jake Harlowe knows how to track a criminal. So when a group of swindled shareholders hire him to trail their former CEO, Jake expects a quick trip to the Cayman Islands to close another case. Until a devastatingly beautiful woman gets in the way.

Steph Anderson is visiting the Caymans for a rock climbing and dive trip—or so she tells Jake. She's really trying to find out whether or not her stepfather embezzled money from his company. The last thing Steph needs is the distraction of a sexy, charming man whose kisses drive her wild.

Soon, the pair discover they're after the same target—and millions in jewels. While Jake can't be certain Steph isn't working for her stepfather, and Steph can't be certain Jake isn't after the diamonds for himself, they can agree the heat between them is intense, and neither can deny the passion for long.

But the morning after, Steph discovers that she just might have slept with the enemy, and now she'll have to outwit him to get everything she needs…

Read an exclusive excerpt from The Sapphire Affair: 
No fair. It was no fair for her to be that hot.

Jake was going to call the Council of Hotness and ask for her membership to be revoked.

Because . . . that bikini.

He stood no chance. It was so damn revealing, what with being a bikini and all, and showcased all her assets.

Wave the flag. Call the troops. Surrender was upon him.

"You deciphered my code," she said with an approving grin as he walked to her, his ankles digging into the white, sugary sand.

"One, I like codes. Two, I like challenges, and three, even without the punctuation between the numbers, I figured out you meant the time," he said, wishing it wasn't so damn easy to slide back into banter with her. Her smile was a lasso tossed around his waist that brought him to his knees.

"And you are incredibly punctual, too. Not gonna lie, Jake. Punctuality is super sexy," she said with a smile.

How on earth could a smile like that live on a liar?

Well, he didn't technically know if she was a liar.

All he knew was she'd had brunch with his target. Given Rosalinda's fake plays, that was enough to raise Jake's hackles. But he didn't have any hard-and-fast answers because Andrew was in a meeting, and Jake was still waiting to hear from his client on who this lovely woman was.

For now, he'd have to get to the bottom of this on his own, and figure out if he was being played by the woman with the starfish belly ring. He wasn't going to let last night's kiss cloud his focus. He wasn't going to let that blue bikini that hugged her hips, and had the good fortune to snuggle up to her breasts, distract him. Absolutely not.

"I'm glad you made it. I thought you'd get a kick out of Happy Turtle Cove, since you named me Happy Turtle," she said, then dropped her voice to a faux whisper. "But it's really a cove for turtles. I was just swimming with them."

Stop. Just stop.

Swimming with turtles was too adorable. Especially when her nose crinkled. A constellation of freckles was splashed across her nose. He hadn't noticed them yesterday. Briefly, he wondered where else she might be hiding freckles that he'd uncover on a proper and thorough investigation of her fantastic body. Preferably with his tongue, across every inch of her skin. "You were actually swimming with turtles?"

She tapped the mesh bag on her shoulder. "My snorkel gear is in here." She gestured to her body. "Sorry, I'm still in my bathing suit. I'll put on a sundress as soon as this is dry."

"Or just remove the bikini entirely so it'll dry faster. It's not ever necessary to put on a dress on my account. I'm completely OK with the bikini as a sole item of clothing on a woman like you," he said, then nearly smacked himself.

Cover up that body. Put a paper bag over your face. Stop being so damn sexy and sweet. Stop making me think about taking you back to my hotel room and peeling off that bikini and tasting how sweet your sun-kissed skin is.

"I'm glad to know that both nudity and skimpy bathing suits have your sartorial approval. But I actually hope to look somewhat decent when you take me to the Coconut Iguana. My friend Sandy runs it."

He arched an eyebrow in question.

She tapped her wrist, even though it was bare. She didn't strike him as a watch wearer. "Lunch time. I'm hungry. So I decided to let you take me out to lunch as a reward for your showing up and following my napkin instructions. Plus, they have the best fish tacos on the Islands, and absolutely amazing coconut drinks," she said, stepping closer and bumping her hip against him.

A groan rumbled in his chest. Why was the universe torturing him?

He forced his brain to take over. To focus on facts, not lust. Because it made no sense why she'd be hungry, since he'd seen her at a restaurant two hours ago, and she didn't look like she noshed around the clock. This was another sign that she might be working for the enemy.

"I'm hungry, too. Let's head to the Coconut Iguana." He held out a hand, telling himself that lunch was the perfect opportunity to get to the heart of who this woman was. Since she knew Eli, she might be a valuable asset. And if this woman was playing him, he could play her.

He was a pro.

He had skills.

He knew what he was doing.

She took his hand, and in a second all thoughts were erased when her lips crushed his. All skills and strategy and plans were swept to sea. Out of the blue, she went for it, sealing her delicious mouth to his and kissing him like she'd been reliving last evening's kiss, too. Like he had. That first kiss had made him want so much more.

This second kiss reminded him of why.

She wasn't tentative; she wasn't testing the waters. She was a determined woman—determined to consume him and devour all his will, all his reason, every last ounce of logic that was quickly slipping away in a kiss that fried his brain.

Ask him his name, he could barely remember.

Ask where he was, and he couldn't say.

All he knew was the taste of her lips and the feel of her warm body. He looped his arms around her nearly naked frame and yanked her close, taking the reins and kissing her like a hungry man. He groaned. A deep, hungry sound. He wanted this woman with a fierceness he hadn't felt in ages. He didn't even know her name.
Excerpt. ©Lauren Blakely. Posted by arrangement with the publisher. All rights reserved.
Giveaway:

Ebook: The Sapphire Affair by Lauren Blakely
To enter Giveaway: Please complete the Rafflecopter form and post a comment to this Q:

What did you think of the excerpt spotlighted here? Leave a comment with your thoughts on the book…
Book Info: 
Title: The Sapphire Affair
Author: Lauren Blakely
Release Date: July 12, 2016
Publisher: Montlake Romance
Genre: Contemporary Romance


Meet the Author: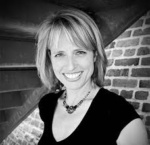 Lauren Blakely writes sexy contemporary romance novels with heat, heart, and humor. She is the author of eight New York Times bestsellers and sixteen USA Today bestsellers. Her series include Sinful Nights, Seductive Nights, No Regrets, Caught Up in Love, and Fighting Fire, as well as stand-alone romances like 21 Stolen Kisses and Big Rock. She also writes for young adults under the name Daisy Whitney. Lauren believes life should be filled with family, laughter, and the kind of love that romantic songs promise. She lives in California with her husband, children, and dogs.
Connect online:
Website: http://laurenblakely.com/
Facebook: https://www.facebook.com/LaurenBlakelyBooks
Twitter: https://twitter.com/LaurenBlakely3
Goodreads: http://www.goodreads.com/author/show/6860216.Lauren_Blakely