Today it is my pleasure to Welcome romance author
Bella Frances
to HJ!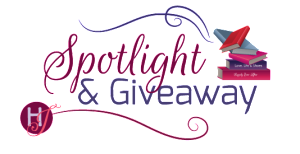 Hi Bella and welcome to HJ! We're so excited to chat with you about your new release, The Scandal Behind the Wedding!

Hey Lovely Romance Readers! Thank you so much for inviting me along…

Please summarize the book for the readers here: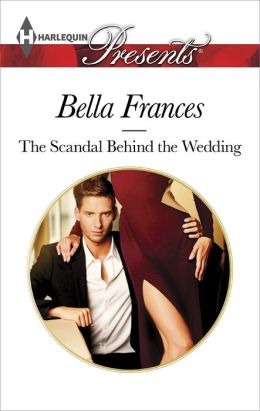 Scandal was inspired by one of my dearest friends – a gorgeous person inside and out – who at one point was dealt one of the hardest decks in the pack. I knew so many people who'd redirected their lives in the Emirates and I could see a million possibilities for her. She didn't go (!) but I was hooked into wondering what it would be like and so the character of Georgia Blue was born. Danny Ryan, her soulmate, was also in the Emirates trying to solve a problem – himself. Deep, dark and driven he needed no-one – except when the most crucial deal of his life was hanging in the balance. It just so happened that both of them wound up attending a party on one of those nights when you'd rather stay in and wash your hair. I love the notion of characters hurtling towards each other, completely oblivious of what lies ahead, until they run smack bang into one another and their lives changes FOREVER.
The marriage of convenience that they both have to say 'I do' to seems at first like a noose round their necks, but eventually they realise that they were always going to end up together, and no amount of fighting against it is going to change anything.

Please share the opening lines of this book:
'Heart thudding thunderclap loud in her ears, Georgia Blue climbed out of her sand strewn sedan and tossed the keys to the valet parker. In her best, okay – only, vintage Alaia, she looked like she could actually afford to be a resident here…"
Please share a few Random facts about this book…
Fun Fact 1 – the Hooker
When I first dreamed up the character of Georgia I wanted to put her in a completely compromising situation – and have her boss set her up as a hooker (unbeknown to Georgia). No! No! No! said lovely editor Flo – and I had to agree…
Fun Fact 2 – the Location
Despite knowing loads of people who are based in or holiday in Dubai, and a thousand wasted hours searching flights and hotels I never managed to visit. All research was done on youtube, wikipedia and by interviewing an ex colleague whose highly detailed and thoroughly fascinating answers to my questions gave me the best possible reference points. Thank you Kirsty!
Fun Fact 3 – the Names
Georgia's sister is called Babs. I don't know anyone called Babs but quite often use names of friends for the minor characters.. Bear with me on this one – I go to reiki and the therapist is very attuned to my crazy thoughts. She often says names that pop into her head and asks me about them – they are all real people, my family and friends, who are figuring largely in my life at that point in time. But when she asked me about Babs, I had no idea who that was. Until she became Georgia's sister. Saved me some brain cells imagining a name, if nothing else!
Please tell us a little about the characters in your book. As you wrote your protagonist was there anything about them that surprised you?
My heroines are always strong, independent and sassy. But Georgia is softer, more principled and so chalk-full of integrity that she even took me by surprise. She is so full of understanding and empathy and is much kinder than I could ever imagine being! Being so self-less she deserved the best possible man – a man who would be worthy.
Danny's emotions runs deep. So emotionally injured he's flooded the rest of his life with his passion and made such a huge success of himself on every other front. Only someone as patient and understanding as Georgia could unravel him. But when he finally sees that he has hurt her too deeply to win her over he takes stock of himself and his whole life. He's such a complicated guy – much more so than I thought when I dreamed up his uber sexy appearance in the elevator!

What, in your mind, distinguishes this book from other books out there in the same genre?
I'm intrigued by sheik stories but I wanted to explore a different side of the Emirates. I wanted to show a very contemporary world where cultures collide and ultimately mutual respect becomes such an important principle. Of course, as a feminist, my heroines have to have guts and passion and be able to stand toe to toe with any man, especially alphas. But femininity is the other pre-requisite for my heroines and I think Georgia has that in spades.

The First kiss…
Well to me… kissing is SO important. It tells so much about a person – their ability to 'read' the other person, to adapt, to modify… or not…
But more than that, it is the overture to the symphony that will follow.
Danny and Georgia's first kiss was like an electrical storm followed by a tsunami.
"It would have been nice to start slow, to brush his lips against hers and gently learn their shape, but steady and sweet had bailed out and he was riding the crest of a giant wave of lust…"
Did any scene have you crying or laughing (or blushing) while writing it?
While I ADORE writing the passion, the ying to that yang is the black moment, the breakup. Scenes that tug at my heart strings are hugely important to give balance. I was certainly upset for my two characters in this 'take me to the airport – now!' scene
"Do you think its possible? For us to keep in touch and not want to climb inside each other?"
They were already passing signs for the airport. That feeling of breathlessness was creeping over her again.
"No."
"A clean break then?"
"Yes."
Suffocating, heavy, dense and dark – the air in the car as it rolled along the highway. Where she got the strength to hold back the emotion that battered at she would never know. London faded, Babs faded. All that was left was the wrenching, heaving sense of being hauled away from her north star.
Hold on, she told herself, hold on. Because it will get better, it will ease…
He parked. He got a trolley. He put her cases on it. He moved with strength, with grace, with certainty. He cut a path – she walked at his side. She dropped her bags, checked her flight. LHR – the letters called her home.
He took her as far as he could. Cupped her cheek. She kissed his palm. Bright blue eyes…dark green gaze. No overflow of emotion.
She was going home.
He was Dubai.
If your book was optioned for a movie, what scene would you use for the audition of the main characters?
I think I'd have to use the scene above. It's so full of emotion, Georgia and Danny are so in love but unprepared to commit to each other. Shielding their passion from one another is hugely difficult. Travelling home, leaving the one you love is horrendous enough, but to do it while pretending it's no biggie – impossibly hard.

If you could have given your characters one piece of advice before the opening pages of the book, what would it be and why?
Georgia needs to stop putting others in front of herself. Yes she's super confident but she should take a leaf out of the Book of Self(ishness) and learn to live a little more!
Danny – before Danny can follow advice he needs to learn that other people might actually be smarter than him. What an ego! Being humbled by Georgia is the best possible medicine and it truly helps him grow.

What are you currently working on? What other releases so you have planned for 2015?
In Scandal we find out about Danny's younger sister Frankie and the red hot romance she is having with a certain Argentinian – Rocco Hermida. I went straight to this story as soon as I had done my last revision for Scandal. I hope to be able to share some good news about it soon because its a work thats been so close to my heart. This couple are off-the-charts hot (just the way I like 'em) and they have a story that I can't wait to bring you.
After that, in another link, Rocco's brother Dante – a fun loving, easy going polo player is set in a tail spin when he meets a very proper English Duchess. A secret baby is the hook in this story and it is literally burning a hole in my head right now!

Thanks for blogging at HJ!
Giveaway:

3 signed copies of The Scandal Behind the Wedding by Bella Frances – International give away
To enter Giveaway: Please complete the Rafflecopter form and Post a comment to this Q:

If you had to start your life all over again, where would you go? Would you have the confidence to head half way across the world, just to lick your wounds? My heroine Georgia Blue didn't want to go any further than the next street. But life has a funny way of working out…
Excerpt
They left the penthouse and headed back into the elevator. The doors closed between them and the magnificent Persian Gulf. His mind was playing catch-up as he stared out at the rose-gold sun sinking fast into sapphire-blue. Diamond-white iconic buildings held shards of every other precious jewel and metal, all polished to precision and laid out for people to worship and desire. It was some town. And he was proud that his fingerprints were all over it.
They stepped out onto the fifty-ninth floor. Better not to go straight to the lobby. He wanted to see the place cleared for himself. Passed the open door of the Jumeirah Suite. There was nobody lazing or relaxing now—only empty glasses to show that anyone had been there. A vacuum.
Her shoes clicked as she walked. He put his hand out and grasped hers, squeezed it. They moved along the marble corridor to the internal elevators. Noise bubbled up from downstairs—the chatter of everyday hotel life. He still grasped her hand. Toyed with what he was going to do next.
They paused when they got to the elevators. Both stared at their fuzzy outlines in the burnished gold doors. He let go of her hand and pulled her close. But she held herself back. He hadn't expected that.
The elevator doors opened. She tucked her head down and went in.
He pressed the button and the doors closed.
'Are you okay?'
She nodded. 'Thanks.'
The elevator sped down, landed softly. She stood apart. He reached for her hand again but she shook her head.
'Danny I've… It's been… I'm grateful to you for helping me out but I just want to go home now and forget that this ever happened.'
She extended her hand for a handshake and he nearly laughed. Okay—that he really hadn't expected.
'No problem, Georgia. You're a lovely woman. I was happy to help.'
She shook his hand. Firmly. 'It was lovely to meet you.'
He nearly let her go at that. Nearly. But they'd had the hottest kiss he'd ever known. Had been heading fast to what he was sure was going to be the hottest sex. He wasn't letting her go just like that.
He pulled her up sharply, out of sight, inside the elevator. Put his mouth right over hers and kissed her the way he knew she needed to be kissed.
She wanted to say goodbye with a handshake?
He kissed her just long enough to have her moan and soften against him and then he pulled back. Twisted her a smile that told her she'd had a lucky escape.
But she eyeballed him, wiped her mouth. 'Bye, Danny.'
She turned on her heel. His eyes fell to her ass, swinging as she stepped away. He doubted he'd ever forget it.
And then his eyes fell on the photographers who were sitting in the lobby, cameras trained covertly. He knew it. Oh, hell…
He stepped forward. Grabbed her.
'Georgia, come with me.'
'I don't think so, Danny. I think we've—'
'Georgia, don't argue. There's paparazzi over there and if you don't want your picture to be going global any time, come with me. Now. I need to know what they know, what other pictures they've got—and so do you.'
She stared with panicked doe eyes up at him and he got that kick to his guts again. Protect her. He needed to protect her. He took her hand in his—no argument. Walked. Brisk. Together. Striding. Out past the fountain, the guests and the bellhops and into the darkening night.
Book Info:
Recently jilted schoolteacher Georgia BLue refuses to mope over her lousy ex – she's taking on Dubai, one wild party at a time! But escaping a scandalous police raid so wasn't part of her plan… not to mention her super hot encounter with fellow party escapee: staggeringly sexy entrepreneur Danny Ryan.
Danny might be Dubai's latest darling, but even he can't afford to be papped leaving a hotel room with a throughly seduced-looking Georgia – not with the business deal of his life about to be closed! A quickie temporary marriage should let them both off the hook – except there's nothing quick about Danny's plans for celebrating their wedding night…!
Meet the Author: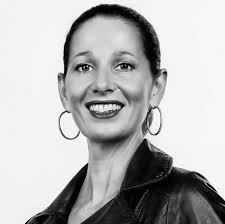 Unable to sit still without reading, BELLA FRANCES first found romantic fiction at age twelve, in between deadly dull knitting patterns and recipes in the pages of her grandmother's magazines. An obsession was born! But it wasn't until one long, hot summer after completing her first degree in English literature that she fell upon the legends that are Mills and Boon books. She has occasionally lifted her head out of them since to do a range of jobs including barmaid, financial advisor and teacher, as well as to practise (but never perfect) the art of motherhood to two (almost grown up) cherubs.
Her eclectic collection of wonderful friends have provided more than their fair share of inspiration for heroes, heroines and glamorous locations, and it was while waiting to board a flight home after a particularly lively holiday that the characters for her first competition success in So You Think You Can Write, were born.
Bella lives a very energetic life in the UK but tries desperately to commute for pleasure at least once a month, strictly in the interest of research!
Website | Facebook | Twitter |