Today it is my pleasure to Welcome romance author 
Julia London
 to HJ!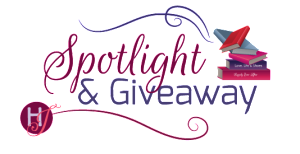 Hi Julia and welcome to HJ! We're so excited to chat with you about your new release, The Scoundrel and the Debutante!
How much research goes into writing historical romance?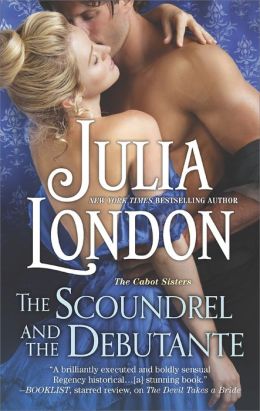 That depends on the period. I have written so many historical romances set in a very confined time period (the Regency era spanned about twenty years), and have collected so many research books, that I have become a bit of a mini-expert in that time period. I know what was going on, and if I have any questions, I know exactly where to look to find the answer. However, I am starting a new historical series and setting it about one hundred years earlier, when Scotland and England united. I'm reading a couple of different books to get up to speed. But, unlike historical fiction, where the actual history is often a character in the story, in historical romance the history is always part of the background and not the main feature—the love story is—so a writer needs to know enough to set the tone, the milieu and the place, but doesn't need to memorize any acts of Parliament or know the names of the king's children.

You've written over thirty historical romances and you've also published several contemporary romances. What is it like to switch back and forth from one type of romance to the other?
First, I don't think of them as different subgenres although, technically, they are. I just think of them as another story. No matter what the setting, these books are about people and falling in love, and that is timeless. The inherent conflicts between men and women are timeless. So if a man is wearing pantaloons or jeans, when he falls in love, he feels the same way. From a technical standpoint, I like switching between time period settings—I think it keeps me fresh. The cadence of the language changes slightly, and sometimes I am so relieved I can just put people in a car and move them somewhere as opposed to readying a coach and a team of four and having to deal with a coachman and the butler just to get out the door. But those are minor details. Historical or contemporary, women's fiction or whatever I am writing, it's all about the story to me.

Do you think that being raised in rural West Texas had an effect on the type of romances you wanted to write?
I don't think being raised on a ranch influenced the type of romance so much as it influenced the stimulation and stretch of my imagination. I was making up swashbuckling and romantic stories from a very early age. The world outside my house was my canvas, and there were canyons and gullies and miles and miles of wheat fields. With my sisters and brother, I may have explored it all—my mother frequently kicked us out into fresh air. We would ride our bikes for miles, or go out into wheat stubble and stomp down rooms to form our mansion and playact. The sky was big, the land stretched forever, and I had siblings and animals as an audience to my tales.
Thanks for blogging at HJ!
Giveaway: 

Print copy of THE SCOUNDREL AND THE DEBUTANTE
To enter Giveaway: Please complete the Rafflecopter form and Post a comment to this Q: 

Leave a comment for the author with your thoughts on the book…
About the Book:
The dust of the Cabot sisters' shocking plans to rescue their family from certain ruin may have settled, but Prudence Cabot is left standing in the rubble of scandal. Now regarded as an unsuitable bride, she's tainted among the ton. Yet this unwilling wallflower is ripe for her own adventure. And when an irresistibly sexy American stranger on a desperate mission enlists her help, she simply can't deny the temptation.
The fate of Roan Matheson's family depends on how quickly he can find his runaway sister and persuade her to return to her betrothed. Scouring the rustic English countryside with the sensually wicked Prudence at his side—and in his bed—he's out of his element. But once Roan has a taste of the sizzling passion that can lead to forever, he must choose between his heart's obligations and its forbidden desires.


Meet the Author: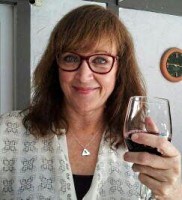 Julia London is the NYT, USA Today and Publisher's Weekly bestselling author of historical romance, contemporary romance, and women's fiction with strong romantic elements. Previous series include the Secrets of Hadley Green and Homecoming Ranch. She is a six-time finalist for the RITA Award of excellence in romantic fiction, and the recipient of RT Bookclub's Best Historical Novel. She lives in Austin, Texas.