Today it is my pleasure to Welcome author
Christine Nolfi
to HJ!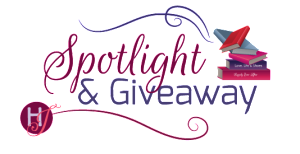 Hi Christine and welcome to HJ! We're so excited to chat with you about your new release, The Season of Silver Linings!

Hello, readers! I'm thrilled to visit with you today. Don't forget to enter the giveaway at the end of my interview.

Please summarize the book for the readers here: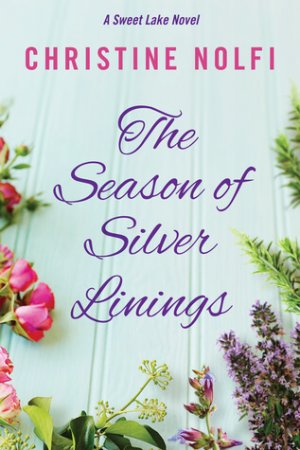 The three books in the Sweet Lake series follow the lives of three women renovating a historic inn. The Season of Silver Linings tells the story of Jada Brooks and the secrets she can no longer keep when a stranger arrives at the inn, seeking the answers. This is the third book in the series and although I encourage you to also read Sweet Lake (#1) and The Comfort of Secrets (#2) it isn't necessary. Like the earlier books in the series, The Season of Silver Linings is a complete story with no cliffhangers.

Please share your favorite line(s) or quote from this book:
"Aren't we put on this earth to help each other?"
Please share a few Fun facts about this book…
My editor at Lake Union had indicated she wanted me to write a stand-alone book after I'd completed the second book in the Sweet Lake series. Then I would write The Season of Silver Linings. I was about eighty pages into the stand-alone when my editor left the imprint, I was assigned to a new editor—and the new editor wanted Silver Linings next. This resulted in a mad scramble to put my 2019 release aside, and complete Silver Linings in a matter of months!
Once I began work on Jada's story, I knew early on that the herb rosemary would factor into the plot in surprising ways. From the wonderful reviews popping up on Goodreads, it's clear that how rosemary factors into the story surprised many readers!
What first attracts your Hero to the Heroine and vice versa?
I adore stories about a hero and heroine drawn magnetically to each other no matter how hard they try to avoid the attraction. Toss in lots of roadblocks to a happily-ever-after, and you've created a page-turner. For much of the story, Jada is unaware that Philip has loved her for many years—or that the affection he hides will become instrumental in revealing the secrets that unfold once an eccentric history professor comes to the inn and befriends Jada.
If your book was optioned for a movie, what scene would you use for the audition of the main characters and why?
The actors won't get a call-back for a second audition until I'm confident they can make sparks fly! I would ask them to act out this scene to ensure they have sexual heat:
"How much longer are you planning to wait?" he asked, and the edgy quality in his voice coaxed her into facing him. He looked nearly smug as he appraised her. "By my count, you've dated exactly two guys in the last five years. Both dull in the extreme, and totally not your type. Keep playing it safe, and you'll never find what you need."

"Give me a break." Circling away from the car, she swatted him playfully. "Since when do you know what I need?"

Touching Philip was a mistake. She saw the error on his features, registering first her incredibly childish response of swatting him. Then his expression narrowed in an undeniably masculine way. The distance between a playful response and a sexual challenge was no greater than the space between heartbeats.

A distance he crossed as he strode to her swiftly. "You first," he murmured, crowding her, erasing the space between them by backing her into the car. Dizzy spots of color leapt before her eyes. "Repeat after me: Philip was not a flake. In high school, or at any other time in his natural-born life."

"Pass," she said, caught by the devilish gleam in his eyes.

"Last chance, Jada. Take it back."

Nervous laughter bubbled in her throat. "No!" She fought it down.

"Fine. Have it your way."

He stepped away. But only long enough for the suppressed laughter to shake her ribcage with fizzy indulgence. When he turned back to her, the revelry fled his features like sunlight before a storm. Yearning darkened his eyes.

The startling change extinguished the giddy sensation in her belly, doused it with the strength of the message he conveyed. The light attraction she'd sensed growing inside the safe confines of their friendship didn't match the fever making his cheeks ruddy with color, or the accompanying response of her heart, cartwheeling now in her chest, responding without her conscious approval. Heat built between them. With it came an unexpected hunger so fierce she froze stock-still.

With satisfaction, Philip read her face. He moved back in.

With strong hands, he cupped her face. His touch was gentle as he thumbed the sensitive skin beneath her ear. A hungry shudder rippled up her spine, and she moaned. The sound lit his eyes with desire as his gaze roamed at will, taking in every inch of her face, taking her in with a leisure she knew he'd never before dared.

The moment hung suspended out of time. Breathless, she looked up at him.

If Philip meant to deliver a tentative kiss, the decision went astray. The moment he bent his head to press his mouth to hers, his body came too. With a shudder, he sealed himself against her in a reaction that seemed equally wrought from pleasure and pain. His fingers dove into her hair, twining through the curls, a groan slipping from his throat as he angled her face up to better allow him to explore her lips. The desire carried in his kiss sent fire all the way to her toes. Beneath the onslaught of pleasurable sensation, her knees threatened to dissolve.
When he finished kissing her from earth and halfway to heaven, he clasped her around the waist. A nice move, Jada thought in a bliss-induced stupor. She'd melted against the car in a perfectly acceptable swoon.

"That," he said, "I don't take back."
Readers should read this book….
If they enjoy mystery sprinkled in with romance in real-world settings with flesh-and-blood characters. Nothing makes me toss a book aside faster than a scene that leaves me thinking, "No way. There's not a man on the planet that would act that way!"
I like my heroes sexy, serious–and depicted honestly.
What are you currently working on? What other releases do you have in the works?
I'm completing my first stand-alone novel for Lake Union, slated for release in April or May, 2019. Like The Season of Silver Linings, the new book combines elements from across genres: romance, mystery, and a dash of suspense. And humor—I rarely pen a novel that doesn't include several lighthearted scenes.

Thanks for blogging at HJ!
Giveaway: Giveaway #1: A Sweet Lake tote bag and signed paperback of The Season of Silver Linings.
Giveaway #2: A Sweet Lake coffee mug and signed paperback of Sweet Lake (book 1 in the series). Both giveaways are open internationally.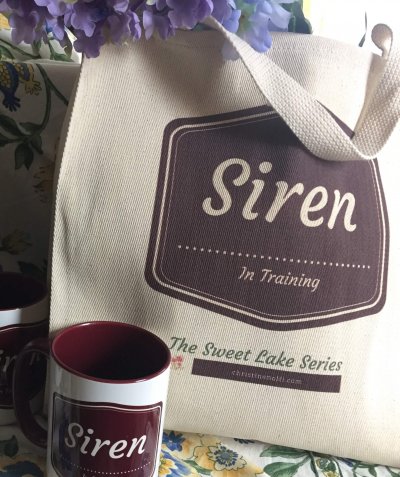 To enter Giveaway: Please complete the Rafflecopter form and Post a comment to this Q:

In my books, I love depicting a hero with deep wounds, noble characteristics, and a close relationship with either a sister, mother, or mother-figure. He's the sort of man who appreciates feminine traits even if he's too masculine to fully understand what motivates the feminine mind. What traits would you give to your perfect hero?
Excerpt from The Season of Silver Linings:
The moisture in Jada's mouth evaporated. Until she unearthed Millicent's connection to Philip's late wife, discussing Fancy in too much detail was out-of-bounds.

At length, she said, "Philip is a single dad."

"Divorce is such a nasty business, especially for children," Millicent said, thankfully coming to the wrong conclusion. The merriment in her face increasing, she seemed oblivious to Jada's unease. Her eyes crinkled as she lowered her voice. "Are you and the dashing landscaper a 'thing'? Remind me to tell you about the girl Vasily is dating. He sneaks her into the mansion when he thinks I've doused my brain with Lunesta. She's a drama major, third year. Covered with more tattoos than Angelina Jolie."

"She sounds nice," Jada quipped. She saw no harm in adding, "I'm not dating Philip. I've known him since we were Fancy's age."

"You're old friends?"

"Not really," she admitted. "Linnie and Cat were friends with Philip when we were all growing up, but I thought he was irritating. Always teasing me in school and, later, dating more girls than I could count. Mr. Hot Body with the shallow personality." She shrugged. "That's all in the past. I suppose we're becoming good friends now."

"What changed?" The hesitancy in her voice merely increased the interest in Millicent's eyes.

She gave a short explanation of how Linnie had asked her to fill in for Daniel as they prepared for their wedding. Wrapping up, she added, "Now I help Philip out whenever possible. A good thing, because Fancy's getting to the age when she needs more girl time. It's not exactly his area of expertise."

"You're mothering his daughter."

"This is a close-knit town. Philip gets help from many quarters."

"And yet his daughter calls you for advice."

"It's not a big deal. I'm Linnie's maid of honor. Why wouldn't Fancy ask for my help? She knows I'm happy to stop over and see what she's picked out."

"If the whole town pitches in, why didn't she call another Good Samaritan? Why bother you?" Millicent seemed every bit the patient tutor, waiting for her student to catch up. When Jada set the baking dish aside and gave her full attention, the historian added, "You do see the problem. A little girl, a single father. A helpful young woman of marrying age. By the way, a child with a lust for fairy crowns and magicians' capes is romantic by nature. She'll have no trouble imagining the noble king and queen escorting her princess self into a bright future. Do you catch my drift?"

Jada searched the remark for veracity. Was she assuming the role of stand-in mother? A sweet emotion spun through her. She loved Fancy. Their relationship had evolved naturally. She'd never stopped to analyze it.

Then her stomach did a backflip.

Does Fancy harbor dreams of me wedding Philip?

The idea was outlandish. Until recently, Jada's relationship with Philip was best described as distant.

Would his whimsical daughter make a leap so bold?

At the bewilderment on her face, Millicent sighed. "Take care," she said. "Once a child embroiders you onto her heart, she'll have expectations."
Excerpt. © Reprinted by permission. All rights reserved.


Book Info:
She can't change what's come before. But letting go could bring healing—and the rare love that comes once in a lifetime.
When Ohio pastry chef Jada Brooks and her two best friends restored the glorious Wayfair Inn, it was a boon to Sweet Lake—and to their own lives. Now Linnie and Cat are focused on private matters: one engaged, the other swept up in newlywed bliss. Jada has also begun looking to the future by dating widower Philip Kettering and forging a sudden, sweet bond with his six-year-old daughter.
But the past isn't finished with Jada. When a curious guest checks into the Wayfair, her delving questions stir Jada's guilt about the heartbreaking events that scarred the town seven years ago. The risks Jada must take by revealing the truth will test every assumption she's made about the meaning of family and the magic of enduring love.
Book Links:  Amazon | B&N |


Meet the Author: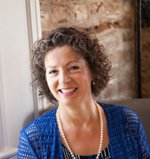 Award-winning author Christine Nolfi provides readers with heartwarming and inspiring fiction. Her debut Treasure Me is a Next Generation Indie Awards finalist. The Midwest Book Review lists the books in the Liberty Series as "highly recommended" and her novels have enjoyed bestseller status. Sweet Lake and The Comfort of Secrets are 2018 International Book Award finalists, Women's Lit and Cross Genre respectively. The Season of Silver Linings is Christine's latest release with Lake Union Publishing. Look for her next release in Spring, 2019.
Website | Facebook | Twitter | Instagram | GoodReads |