Today it is my pleasure to Welcome author
Mallory Kane & Deborah Cox
to HJ!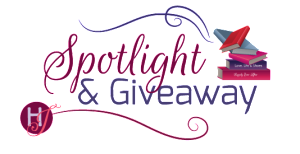 Hi Mallory & Deborah and welcome to HJ! We're so excited to chat with you about your new release, The Secret Christmas!
To start off, can you please tell us a little bit about this book?: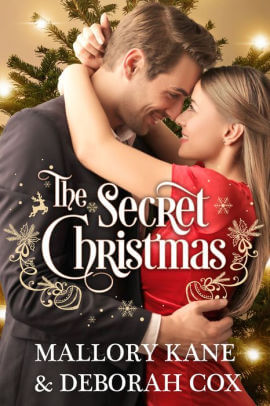 The way we initially conceived the book, and the first sentence of our pitch to Tule Publishing was this:
What if two childhood friends rediscovered each other and fell in love as they worked together to save Christmas from the Grinch in small-town Tennessee.

Please share your favorite lines or quote(s) from this book:
"This might be the best sandwich I've ever eaten," Nicholas said.
Angela laughed. "It's turkey and swiss. Settle down." She knew what he meant. There was nothing as satisfying as being outside, breathing fresh air, and experiencing the wonders of nature, unless it was sharing it with someone special.
What inspired this book?
Our inspirations were our favorite Christmas themes. We loved the idea of a reunion story—two little kids who meet again at Christmas after two decades. We wanted the hero and heroine to take Christmas back from the villain, a Grinch-like character, whose heart seemed frozen in ice.
How did you 'get to know' your main characters? Did they ever surprise you?
From the beginning, we knew that Angela was determined and energetic. She had inherited the restaurant and bakery from her mom and she wanted to continue to serve the people of Christmas Valley as well as the visitors from the lodges just as her mom had. As she got to know Nicholas again after so many years and struggled to keep the town's Christmas celebration secret from him, it became obvious that Angela had not only taken over the restaurant and the responsibility for the Secret Christmas, she had taken on the job of protector for all her friends in Christmas Valley, because the townspeople had become her family.
At the beginning of the book, Nicholas was stunned and dismayed at what had happened to the town of Christmas Valley, which he recalled as the place where Christmas lived. He could barely stand to walk down the bare streets and look in the undecorated windows…
What was your favorite scene to write?
Our favorite scene when Angela has just tried to hide a bunch of mistletoe when Nicholas unexpectedly walks in. Here's a snippet:
"Nicholas. Good morning," she said. It was too late to stop Tiffany's Nicholas Conspiracy, so she gritted her teeth and tried to sound charming. "How are you doing?"
"Morning." He bent and picked up something off the floor. When he straightened, he held a sprig of mistletoe that had broken off. "You dropped something," he said, looking at it. "Isn't this—"
"It's imported parsley," she said quickly, wincing inwardly at her words. Probably the stupidest thing she could have possibly said. There was little chance that Nicholas didn't know mistletoe when he saw it.
Sure enough, he gave her a quizzical look. "Imported parsley?" he echoed.
"Yeah," she said as she snatched it from his hand and sniffed it as if it were as fragrant as basil. "From somewhere in Scandinavia. It's supposed to be the next big thing for a garnish."
He was still frowning at her. "I see."
What was the most difficult scene to write?
The most difficult thing about writing this book was how to include Christmas scenes and the Christmas spirit when the setting, Christmas Valley, was prohibited from displaying anything to do with the holidays. So we wrote a lot of our scenes at a nearby ski lodge, like this one:
"Coming here, with all these Christmas decorations, just makes me sadder for Christmas Valley," he said.
Angela looked around at the decorations that filled the room, the chandeliers decked with ribbon and holly. A piano played "White Christmas" softly. "Yeah. You get used to it."
At the same time, they said, "No, you don't."
Would you say this book showcases your writing style or is it a departure for you?
Both of us are usually drawn to darker stories, where our protagonists will face life and death decisions at some point or points in our books. For The Secret Christmas, we definitely had to change our mindset. The Secret Christmas is a sweet romance, it embraces the joy and peace of the Christmas season and the sweet love among friends and family as well as romantic love of the hero and heroine. We absolutely loved writing The Secret Christmas. We enjoyed creating the town of Christmas Valley and all the people in the book, and we're looking forward to writing another Christmas Valley book.
What do you want people to take away from reading this book?
We hope that readers will come away from reading The Secret Christmas with memories of magical Christmases they've experienced and a renewed anticipation of the joy, excitement and love that we all hope will be a part of our holiday season.
What are you currently working on? What other releases do you have planned?
Right now we're brainstorming and plotting a new Christmas book that we hope can come out in 2021.
Thanks for blogging at HJ!
Giveaway:

An ebook copy of The Secret Christmas & 3 Tule ebooks
To enter Giveaway: Please complete the Rafflecopter form and Post a comment to this Q:

We hope you've enjoyed hearing about our book, The Secret Christmas. Thanks for giving us the opportunity to talk about our experience with writing it. Now we'd like to hear from you. What is your favorite part of the holiday season? The food? Hiding presents? Watching the children as they participate in the festivities? The joy of visiting with your friends and family (even if virtually?) Donating to others?
Excerpt from The Secret Christmas:
Prologue
Angela Corker walked through the Christmas Valley Restaurant and Bakery humming "Jingle Bells," a red poinsettia in each hand. She stopped and surveyed the dining room. The tables were clean and set up for the breakfast crowd, which would start coming in any moment now. She sighed, her spirits dipping a bit when she imagined how beautiful the room could look with Christmas decorations and maybe a tree in the corner by the window.
Of course, that was out of the question, not out in the open. She backed through the swinging doors to the kitchen where the aroma of sautéing onions and peppers filled the air.
"Mornin', Miss Corker!"
"Good morning, Chef. Everything in order?"
"Mais oui—of course!"
Angela smiled. Of course it was. It always was. Hiring Chef André Rousseau was the best decision she'd made since she took over the business after her mother died. It was her good fortune that he had come up from New Orleans for vacation a few years ago and never wanted to leave.
She headed toward the door to the private dining room. One of the prep staff stopped what he was doing and hurried to open the door for her.
"Thank you, Sammie."
"Yes, ma'am." He dipped his head as she stepped through the door.
Angela placed the poinsettias on a table before turning on the light. They were the first of dozens and dozens of decorations that would soon fill this room if past years were any indication. Secret Christmas was already the talk of the town. But as much as she wanted to ignore it, the nagging feeling that this Christmas might be different wouldn't go away. People were tired of the secrecy. Many of them visited friends or family for the holidays so they could have a normal Christmas.
"We will always have Christmas." Her mom's voice echoed in her mind, and her heart swelled with pride and a twinge of sadness.
"Always," she whispered to the empty room.
Within half an hour, the restaurant was nearly full. Angela stayed out of the kitchen when it was busy like this. She preferred to be out front with the patrons. Chef André preferred it that way too. She moved from table to table, speaking to everyone, making sure each meal was perfect.
She glanced up as Madsen came through the door. She supposed the man had a first name, but she didn't know what it was. She knew him only as Madsen. As always when she saw him, her emotions were mixed. He was so nice, but he worked for that horrible Terence Frost. What a fitting name—Frost. She forced a smile.
"Good morning, Madsen," she said as she walked toward the bakery counter. "We have your scones ready for you."
"And a good morning to you, Miss Corker."
He didn't look like a butler, at least not like she imagined a butler would look. Honestly, her only frame of reference came from movies and TV, so what did she know? His manner might be formal and polite enough to make her teeth hurt, but he was a lot younger than those grizzled movie butlers.
"I told you to call me Angela."
"Yes, you did."
Angela shook her head and reached behind her for the box of scones. "A dozen plus two, enough for the week, and I added a couple of muffins for you."
He shook his head as he handed her a twenty. "You spoil me, Miss Corker. The ski resorts must be happy with all the snow that fell overnight."
"Nothing like fresh powder," Angela said, handing him his change.
"No indeed. In fact, Mr. Frost couldn't wait to get out on the slopes this morning."
Angela stiffened. What did she care what Terence Frost was doing? "Well, it's a beautiful day."
Madsen put the change in the tip jar. It was a ritual they went through every week. She gave him his change—better than five dollars—and he put it all in the tip jar. She wondered if he had to make up the difference. No way would that tightwad Frost approve of such a generous gesture.
"Well," Madsen said with a crooked smile, "have a good day, Miss Corker."
"You too, Madsen." She stuck her hands into her apron pockets, her fingers touching the envelope she'd forgotten about. "Madsen, wait."
The butler turned back around as she held the envelope out toward him. "This is for your boss."
They both knew what it was. For years, Madsen had delivered a Christmas card to Terence Frost, first for her mother and later for her. Only this year was different. This year while she'd been bringing boxes of decorations up from the basement, a picture of Frost and his wife, Virginia, had fallen out of one of them. Angela had included the photo with the card.
She hesitated and Madsen frowned at her. Then she took a deep breath and let go of the envelope.
"I'll see he gets it," Madsen assured her, then turned and walked toward the door.
Maybe it would make a difference—Frost and his wife kissing under the mistletoe at the very last Christmas-tree lighting in the town square. Maybe it would melt a little of the ice around his heart.
"Ms. Corker," a voice said from behind her, startling her.
Angela turned to see Josh Edwards. He must have come in through the private dining room. "Good morning, Josh. Are you already home for Christmas? I'm sure your dad is glad to have you helping him in the hardware store."
"No, ma'am. School's out next Friday. We're going to look for a good tree for you next weekend."
Angela nearly gasped aloud at the mention of a tree. She glanced around the room to see if anyone had heard. There was a spy among them. It could be anyone. Even Madsen, as nice as he'd always been. But he'd already left. No one was close enough to hear. She breathed a sigh of relief and decided not to scold Josh even though she was more than a little annoyed at his slip.
Josh raised his hands slightly, displaying a gallon of paint in each. "Dad told me to bring these over. Not a good day for painting if you ask me."
Angela smiled. "Oh no! It's way too cold. But next weekend is supposed to be a little warmer and clear, so fingers crossed."
"There are two more cans of paint in the truck. If you'll tell me where to put these, I'll get the rest."
"Here, I'll show you," she said. She needed to remind everyone to be extra careful. Terence Frost could not find out about their Secret Christmas.
Chapter One
"I'm telling you, Ben, it was awful," Nicholas Frost said as he stepped off the treadmill and wiped his face with a towel. "I can still see their faces. I know they expected a triumphant speech about how well we did this year, and instead I had to tell them they won't be getting a Christmas bonus. Merry Christmas to all."
"You can't blame yourself," Ben pointed out.
Nicholas snorted. "I know, but that doesn't change the facts. I've got two clients who are not paying us. So the money I was going to use for bonuses has to be held in reserve for the January payroll. I mean, we provided the ads on time—early in fact."
"They may be holding onto your payments until the beginning of the new year. I don't understand what good it does them, but maybe they'll come through after January first."
"That's not the way anyone should do business. You still think it's a good idea to threaten to take them to court? It's almost the end of the year. If they come through once the new year starts—"
"I don't recommend waiting. It puts you at a disadvantage and makes you look weak. My advice is to start the paperwork right now. It's highly probable that the threat will be enough. By the time you have the papers delivered, it will almost be the end of the year."
"I know you're the expert, but I don't want to take those two companies to court. I don't need court and attorney fees on top of everything else."
"You don't want your advertising agency to get a reputation as a pushover. Soon you'll have all of your clients delaying payment. What do their accounting offices say about the delays?"
"They both say the same thing. They're sure it's just a mix-up and they'll get the payment to us as soon as possible. Meanwhile…"
"Wait," Ben said as he turned off his treadmill. "You're getting your inheritance this year, right? When's your birthday? December? January?"
"Yep. January tenth. But that doesn't do me any good now. Besides, I never wanted to depend on that money. My parents didn't want me to either." He laughed wryly. "I thought I might use it to expand my business, not to bail it out."
"So talk to your uncle. He's the trustee, right? He might be able to let you have an advance. If your uncle is smart, and I'm betting he is, he wrote an inheritance trust and gave the trustee—himself—complete discretion. He could easily transfer a portion of your trust to you or turn over the full assets and dissolve the trust completely."
"You sound like my accountant," Nicholas said. "I have no reason to think he'd do that for me. I've only talked to him a few times since my aunt died sixteen years ago. I've called him several times over the years to get together, but he never returns my calls. Apparently he has no interest in seeing his only family. But now, my accountant has been bugging me to talk to him about the trust. He needs to know how my uncle plans to transfer the funds."
"When did you last talk to him?"
"I've called him three times in the past couple of weeks, but again, nothing but crickets. My accountant has even called. Same results. I'm afraid dealing with my uncle is not going to be as easy as it should be." As Nicholas grabbed his gym bag, his phone rang. He pulled it out. "Whoa. Speak of the devil," he muttered.
"Your uncle? Great! It's getting close to Christmas. Maybe your troubles are over."
Nicholas hovered a finger over the answer button. "I don't think anything to do with my uncle will be easy. My troubles may be just beginning."

"Uncle Terence?" Nicholas stared at the sight before him. Terence Frost was dressed in a satin dressing gown and sitting in a wheelchair in front of a cozy fire, his right leg in a full cast propped up by the extended leg of the chair. He was drinking coffee and eating a scone.
"Nicholas, you're here. You look like you drove all night."
Apparently, Uncle Terence still had a knack for making everything he said a criticism. "It's six hours from Atlanta to Christmas Valley, so yeah. I did. Madsen said it was an emergency." Nicholas had made the six-hour trip in five and a half, expecting to find his uncle at death's door. "But you look like you're doing well." His leg was obviously broken, but his color was good and he seemed almost lighthearted. This was no emergency.
Terence snorted as he reached for another scone. "I've been better."
"I'm not sure why I'm here," Nicholas said. "Madsen said you were seriously injured. That you had just gotten out of the hospital and you needed me."
"I do need you," Terence said. "And I am seriously injured. I fell on a rock while skiing and broke my leg in three places. Three places. It took three surgeries to set it." His mouth tightened. "Sit down, boy. Sit down. It's hard to look up at you from this stiff chair."
Nicholas sat uneasily in an old, hardback chair. What he really wanted to do was get in his car and head back to Atlanta. He felt a peculiar dread settle in his chest. He wasn't here to help with his uncle's recovery. His uncle had something else in mind, and Nicholas knew for certain he was not going to like it. "I'm sorry that happened. When did you get out of the hospital?"
Terence waved the hand that held the scone, scattering crumbs. "That's not important. I have something I need you to do for me."
"Yes, sir?" Nicholas felt his shoulders tighten and a vague pain started in his neck. The comment he'd made to Ben came back to him like a portent of calamity. My troubles may be just beginning.
"I won't go into all the specifics. You don't need to understand everything." Terence shifted and winced in pain. "Suffice it to say I've brought you here because, as you see, I'm incapacitated, and Madsen is a stubborn ass. I need you to be my spy, for lack of a better word."
"What?" Nicholas stared at his uncle, sure he'd misunderstood. "Did you say spy? Are you—" He started to say crazy, but the determination and anger in his uncle's expression stopped him.
Terence finished his coffee and rubbed his forehead. Suddenly he looked tired and pale. "I own most of the assets in that town down there. Most of the shops are housed in buildings owned by me, which means they are my tenants. Their leases contain language that prohibits them from displaying anything related to Christmas in any visible spot in the town. That means no lights, no ridiculous—" he waved his hand "—garlands or tinsel or trees."
"What?" Nicholas blurted out again.
"I'm going to take your monosyllabic outcry as an expression of surprise rather than an actual question, since I'm sure you understood what I just said," Terence said.
"But that's crazy. You can't do that."
"Oh, I assure you I can. However, since I'm bound to this chair for the present as well as the near future, I can't very well enforce the ban on Christmas this year, so I need you to do so in my place."
Excerpt. © Reprinted by permission. All rights reserved.


Book Info:
Can two childhood friends return the spirit of Christmas to this small town?
When Nicholas Frost comes back to Christmas Valley, he's shocked. The town he fondly remembered as a Christmas wonderland is now completely barren of the season. He learns that his landlord uncle banned his business tenants—everyone in town—from openly celebrating Christmas after his wife died. When his uncle demands that he spy on the townspeople, Nick is torn. Should he choose family loyalty or his heart?
Christmas Valley restaurant owner Angela Corker isn't happy to see Nicky Frost again. After his uncle banned Christmas, the residents have been struggling financially. So every year she puts on a "Secret Christmas" celebration for the town. Nick is beyond handsome and friendly, but can she trust him with her secret when his uncle is the town Grinch?
They both have secrets, but as they join forces to bring back the joy of Christmas, they discover so much more than they were looking for.
Book Links: Amazon | B&N | iTunes | Kobo | Google |


Meet the Author:
Mallory Kane – Mallory Kane has two very good reasons for loving reading and writing. Her mother was a librarian, who taught her to love and respect books. Her father could hold listeners spellbound for hours with his stories, including of World War II. His WWII stories are memorialized in the Library of Congress. He was always her biggest fan. With a Golden Heart nomination in the far distant past and several more recent awards, including a Booklover's Best Award, Mallory is amazed and grateful that she gets to make up stories for a living. She has published more than 40 novels for Harlequin Intrigue, Tule Publishing and her independent projects. Mallory's latest novel is a sweet contemporary for Tule Publishing, The Secret Christmas, written with fellow author Deborah Cox. It just might be her current favorite of her novels. Mallory lives in Tennessee with her Renaissance Man and two Renaissance cats.
Deborah Cox – Deborah Cox is the author of four romance novels, including two historical romances published by Harper Collins. She has also published two romance novels independently.
Deborah's first love is writing. She won a short story contest at the age of eight, and the rest is history. Her other loves are photography and painting. Her intuitive abstract paintings hang in homes in Alabama, Florida, and Louisiana.
Deborah lives in Huntsville, Alabama with two adorable Shih-tzus, Harry and Sally. She loves hearing from readers and can be found on Twitter, Instagram, and Facebook.