Today it is my pleasure to Welcome author
Nina Lane
to HJ!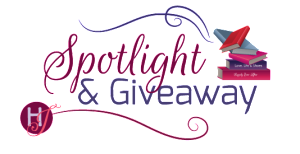 Hi Nina and welcome to HJ! We're so excited to chat with you about your new release, The Secret Thief!
Please summarize the book for the readers here: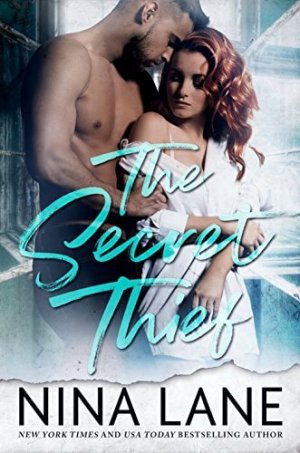 Betrayed by a former lover and grieving the loss of her uncle, art historian Eve Perrin runs away to a small town on the coast of Maine. Her goal of escaping her past is thwarted when she collides with Flynn Alverton, the town's reclusive lighthouse keeper. Though Eve's attraction to Flynn is sizzling hot, she determines to stay away from him. A man's secrets destroyed her once. She won't let it happen again. But how can she resist when the forbidden is so unbearably tempting?

Please share the opening lines of this book:
The jagged, rocky coastline spills into the ocean as if it's breaking apart. Trees stud the cliffs sweeping downward to the water's edge, the striated patterns of the slate bedrock crafted through centuries of pounding waves and rough weather. Gray-black clouds bruise the sky, throwing shadows over the sea.
Please share a few Fun facts about this book…
This story only took the shape of a romantic suspense when I discovered Eve's love for fairy tales.
Eve's dog Ghost was partly based by the dog Ghost in The Game of Thrones.
The artists Graeme Base and Hiro Kamigaki were big influences on the art discussed in the book.
Please tell us a little about the characters in your book. As you wrote your protagonist was there anything about them that surprised you?
One of the many interesting things about writing this book was focusing only on Eve's POV, which allowed me to get to know her extremely well. Several things surprised me as her character developed—she has a great sense of humor that stayed intact despite the horrific things she endured. She also retained her strong loyalty toward people she loves, and she learns how to trust both herself and her instincts again. I love all those things about her.
Flynn was more challenging to write, both because he's a mystery and because he sometimes wouldn't even let me in. But he unfolded beautifully—allowing both me and Eve to see him softening. Everything he does comes from a place of wanting to protect, which to me is the ultimate heroic trait.
If your book was optioned for a movie, what scene would you use for the audition of the main characters and why?
I would absolutely use Flynn and Eve's first kiss scene, when all their suppressed attraction and emotions come rushing to the surface. The tension is off the charts, and when they finally kiss, it's fireworks. But it doesn't end in hearts and flowers.
"That…" I drag in a breath, trying to grab on to my whirling thoughts. "That was both hot and nice."
He clenches his hands on my shoulders. His eyes darken to black.
"Get this straight, Eve." His voice is low and rough, his gaze pinning me down. "I'm not nice. I don't do things to be nice. I don't get involved. Ever. But I will be fucking damned if I let you start seeing that bastard King. Stay away from him."
He releases me and stalks across the room. A second later, the cottage door slams shut.
What do you want people to take away from reading this book?
This book is a love letter to fairy tales and their eternal declaration that good triumphs over evil. In the often painful reality of today's world, I hope readers will find a renewed hope in both fairy tales and love.
What are you currently working on? What other releases do you have planned for 2017?
I'm working on the next book in my Sugar Rush series, sexy contemporary romances which focuses on six hunky brothers who own a candy company, and I'm thinking ahead to another romantic suspense.

Thanks for blogging at HJ!
Giveaway:

A signed paperback of THE SECRET THIEF and a $15 Amazon gift card.
To enter Giveaway: Please complete the Rafflecopter form and Post a comment to this Q:

What is your favorite fairy tale and why?
Excerpt from The Secret Thief:
More of that first kiss:
"I'm not answering questions." His gray eyes turn the color of metal. "I'm telling you to stay away from him."
My pulse races. "You don't have that right."
"I'm your boss."
"That doesn't mean you can make that demand." The words snap out of my mouth without thought. "And if you think you can threaten to fire me over this, then step back, mister, because I've been through the worst wrongful termination I can imagine. And even though my employer fucking won that battle, I still have plenty of fight left in me. I'll put on my gloves and get in the ring with you, if I have to."
Wow. Go, Eve.
I'm breathing fast, and my knees are quaking from my sudden fear he'll make me prove my bold statement. The air between us sparks with electricity. I force myself to stand firm, to look directly at him and—
Admiration flashes in his eyes, like a silver comet streaking across the sky. His stern expression doesn't change, but that brief glimpse of warmth eases the tension knotting my shoulders.
"I'm not going to fire you." His voice is measured and controlled. "But I will not have you seeing King."
"You don't like him, so that means I have to stay away from him?" I shake my head. "Sorry, no. He's one of the few people in this town who has been nice to me, and I enjoyed our date. I refuse to discount the possibility of Jeremy being my first real friend here."
Flynn clenches his jaw. "He wants to be more than your friend."
"I know." I put my hands on my hips and look him in the eye. "He even kissed me."
Anger crashes over his features. A vein throbs in his forehead. If I didn't know better, I'd think he was jealous.
But I do know better. He's mad because I'm refusing to do something he wants me to do. Despite, or maybe because of, his isolated lifestyle, Flynn is clearly a man accustomed to getting what he wants.
"He kissed you." The words grind out of his mouth like broken glass.
"Yes. And I kissed him back. Like our date, it was nice. Nice hasn't been the norm in my life lately."
"I could kiss you," Flynn retorts, his hands fisting. "But it wouldn't be nice."
"Oh yeah?" My heart kicks into gear, blood rushing through my veins. "What would it be, then?"
His gaze settles on my mouth. "Hot."
"Prove it." The dare flies out of me, my brain failing to process the potential repercussions.
Before I can take another breath, he grabs my shoulders and pulls me against him. I freeze, stunned by the reality of a moment I'd imagined more times than I can count—the sensation of his body against mine. And God, he feels exactly the way I'd imagined, a solid wall of heat and muscle pulsing with life. Rock-hard arms that could wrap around me so tightly nothing would get past them.
He stares down at me, his steel eyes glinting with intent like iron striking stone. I can't move, can't breathe, can't think.
Then he crashes his mouth down on mine, an onslaught, a possession, a claiming. Hunger bursts through me, a desire so sharp and intense it destroys all my defenses in one fell swoop
I moan, everything inside me weakening and aching for more. He slides a hand to my lower back, fitting our bodies together. I yield all the way to my bones, my curves softening against him, any thought of resistance dissolving in a haze of disbelief and craving.
I part my lips tentatively, let him inside. My head spins with the taste of him, something decadent and forbidden. Our tongues touch, breath mingling. Arousal floods me, swift and hard, as if all the fantasies in which I've indulged have primed me for this moment.
I bring my hands to his face, his stubble coarse against my palms, slide them down to the sides of his neck where his pulse throbs heavily. He's like the sea—mysterious, unpredictable, powerful. I could get lost in him, drown, let him sweep me away to a distant land where no one knows who I am and what I've done.
Excerpt. © Reprinted by permission. All rights reserved.


Book Info:
A provocative, compelling new novel by New York Times bestselling author Nina Lane.
Behind his beautiful eyes
Lay a thousand secrets and lies.
But my own secrets are all laid bare
The twisted reality of a disgraceful affair.
I once deciphered the mysteries hidden in art
Then mistakes and desire tore me apart.
Now I'm shipwrecked at the end of the earth
Desperate again to prove my worth.
The lighthouse keeper is a stranger to me
Yet one night with him sets me free.
We find ourselves united by the stars above
Both of us needing the salvation of love.
Until our secrets and shame continue to build
And what was flourishing will soon be killed
Book Links:  Amazon | B&N | iTunes | kobo |


Meet the Author:
New York Times & USA Today bestselling author Nina Lane writes hot, sexy romances about professors, bad boys, candy makers, and protective alpha males who find themselves consumed with love for one woman alone.
Originally from California, Nina holds a PhD in Art History and an MA in Library and Information Studies, which means she loves both research and organization. She also enjoys traveling and thinks St. Petersburg, Russia is a city everyone should visit at least once. Although Nina would go back to college for another degree because she's that much of a bookworm and a perpetual student, she now lives the happy life of a full-time writer.
Website | Facebook | Twitter |  GoodReads |