Today it is my pleasure to Welcome romantic suspense author
Karen Katchur
to HJ!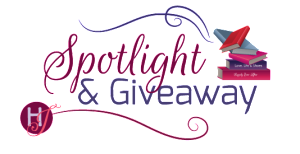 A haunting story about the destructive power of secrets, The Secrets of Lake Road is an accomplished and gripping suspenseful women's fiction debut.
Please summarize the book for the readers here: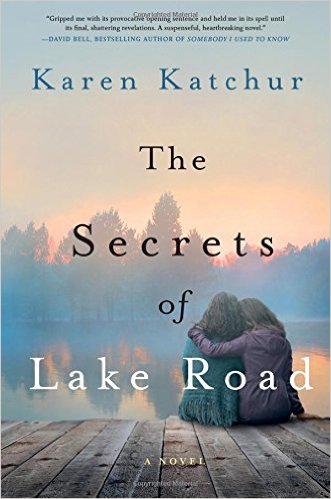 Jo has been hiding the truth about her role in her high school boyfriend's drowning for sixteen years. Every summer, she drops her children off with her mother at the lakeside community where she spent summers growing up, but cannot bear to stay herself; everything about the lake reminds her of the guilt she feels. For her daughter Caroline, however, the lake is a precious world apart; its familiarity and sameness comforts her every year despite the changes in her life outside its bounds. At twelve years old and caught between childhood and adolescence, she longs to win her mother's love and doesn't understand why Jo keeps running away.
Then seven-year-old Sara Starr goes missing from the community beach. Rescue workers fail to uncover any sign of her–but instead dredge up the bones Jo hoped would never be discovered, shattering the quiet lakeside community's tranquility. Caroline was one of the last people to see Sara alive on the beach, and feels responsible for her disappearance. She takes it upon herself to figure out what happened to the little girl. As Caroline searches for Sara, she uncovers the secrets her mother has been hiding, unraveling the very foundation of everything she knows about herself and her family. The Secrets of Lake Road by Karen Katchur is a riveting novel that is impossible to put down and hard to forget.

Please share a few Random facts about this book…
The Pop Inn, the name of the cabin in the novel, was the name of my grandmother's cabin.
The legend of the horse haunting the lake was a product of my imagination, but the premise was taken from a true story about a horse and wagon that fell through the ice and was never recovered.
The Pavilion, the hub of the lake community, hosted some big names in the music industry during the 1950's and 60's like The Four Seasons, Frankie Avalon and Bobby Darin, and later in the early 1970's bands like Blue Oyster Cult and The Grateful Dead.
Read Excerpt from The Secrets of Lake Road:
Kevin put the guitar in the stand. The music had opened a place inside of him he had locked away a long time ago. He felt vulnerable and exposed, but more than that, he felt a raw need, a yearning so strong it made his heart ache. He crossed the room to where Jo was sitting. Sheila was sitting next to her. He lifted Jo's chin and kissed her full on the mouth, needing her now more than ever.

She pushed him hard in the chest. He stumbled backwards; confused at first, thinking his actions must've taken her by surprise. But then he realized she was looking around to see if anyone had noticed he had kissed her. She wiped her mouth with the back of her hand as though she couldn't stand to have any part of him touch her.

"Goddammit, Jo." He turned and strode for the door.

He didn't make it halfway down the stairs when he heard her call his name. He kept walking, lengthening his stride. The night air was cool on his back. His hands were fisted by his sides. Even now, she continued to make him feel the fool.

"Kevin, wait." She chased after him, catching up to him a third of the way across the parking lot. She grabbed his arm and spun him around. "Stop," she said. "Please."

"Why, Jo? Why should I bother?"

Her face was flushed and she had that crease between her eyebrows she got whenever she was angry. But there was something else in her eyes, a flame he recognized.

"Who are you afraid is going to see us together?" He glanced at the lake. A spotlight from a lone fishing boat drifted across the water, the beam reaching as far as the parking lot, the light crossing them at the knees. It was as though he were reliving the nightmare for the second time. Back then he had to stay away from her to protect her, to protect their secret. But things were different now. The little girl drowning had nothing to do with them and yet, it had everything to do with them. If it wasn't for the girl, they never would've found those bones. He grabbed Jo's arms and pulled her to him.

"Billy's dead, Jo," he said. "And you're my wife. My wife." He couldn't help himself; he kissed her again, hard, smashing her nose and scraping her teeth with his.

She struggled, twisting her shoulders, trying to free her arms. The more she fought, the more aroused he became. He pulled her closer, her breasts pressed against his chest. He forced his leg between her thighs. She bit his lip.

The sudden pain made him loosen his grip. She punched his chest with her fists and shoved and pushed him until their bodies separated. They both were breathing hard, staring at one another.

"Asshole." She lunged at him, knocking him in the shoulder.

He didn't fight back. They had been here before. They had played this game before. Instead, he brought his hand to his bottom lip, his fingers coming away bloody.

By the time he looked up again, she was on him. She grabbed his face in her hands and kissed him as hungrily as he had kissed her. He grasped the back of her neck and placed his hand on her low back, crushing her to him. She reached between his legs.

"Oh, god," he moaned.

They stumbled to the edge of the parking lot, kissing and fumbling with their clothes. To hell if anyone was watching. He wanted someone to see him have her. He lifted her up and pinned her against the thick trunk of an old maple tree. He clutched a handful of her hair and yanked her head back, kissing and biting her throat. She wrapped her legs around his waist, opening herself wide for him. He pushed deep inside of her, letting her take him to a place only she could take him.

They clung to each other; their bodies slick and warm. His legs felt weak with exhaustion. She sobbed against his chest. He was spent, used, wondering how their love brought out the best and worst in him, how something so sweet could taste like poison.
Excerpts. © Reprinted by permission. All rights reserved.

Thanks for blogging at HJ!
Giveaway:

2 Print copies of THE SECRETS OF LAKE ROAD
To enter Giveaway: Please complete the Rafflecopter form and Post a comment to this Q:

THE SECRETS OF LAKE ROAD is set in the Poconos Mountains where I vacationed growing up. Where did you and your family vacation?
Meet the Author: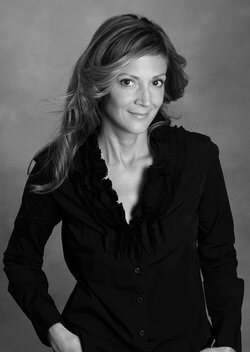 Karen Katchur holds a Bachelor of Science degree in Criminal Justice from West Chester University and a Masters of Education degree in Health and Physical Education from East Stroudsburg University. She lives in Eastern Pennsylvania with her husband and two children. She enjoys running and tennis. THE SECRETS OF LAKE ROAD is her first novel.