Today it is my pleasure to Welcome romance author
Louisa George
to HJ!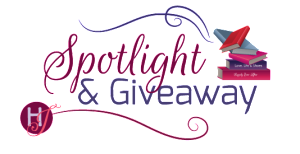 Hi Louisa, welcome 🙂
What would you say is your motto or maxim as a writer?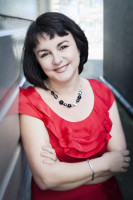 Keep on keeping on
I have a daily word count that I HAVE to keep to. Some days it's easy…most days it isn't! But I make myself stay at the computer until it is done. Keep on keeping on.
Would you rather… visit the world 100 years into the past or 100 years into the future? Why?
While I really love reading historicals I'd much prefer to go 100 years into the future and see what we have done with the amazing technology we're developing, also to see how my family has developed and grown- to know what happened to my kids after I was gone…
Let's talk about your newest release: The Shameless Maverick (200 Harley Street)
If you had to summarize the book for the readers here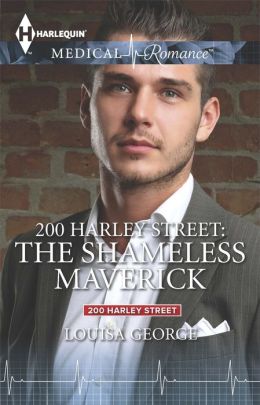 Here's the official blurb:
One kiss she didn't forget!
Junior surgeon Kara Stephens has been assigned her first high-profile case to help an injured princess. Great news—if she wasn't working with hot-shot Irish surgeon Declan Underwood, the man she kissed at the hospital ball! Declan's notoriety with women is rivalled only by his reputation as the best reconstructive surgeon around. But his glamorous life in London is a far cry from his poverty-stricken childhood, and Kara's about to discover that there's more to her charismatic maverick than meets the eye…
Please tell us about the characters in your book?
Kara Stephens is an Aussie surgeon who has fled from Sydney to move on from her past. She has no time or inclination for relationships, given that she's just out of a bad marriage. Declan Underwood has fled to London to get away from his insufferable and meddling 4 sisters.
As you wrote your protagonist was there anything about them that surprised you?
Declan tries very hard to be independent and aloof, but underneath he is a man who cares very much- he just doesn't want to admit it!
What scene did you most enjoy writing? Why?
Declan's family became a joy to write in the story- and at times they threatened to take over! This is one scene where his sister, Niamh, grabbed my attention, so I went with it. NOTE: He was just about to kiss Kara when the phone interrupts them….
Declan grabbed the phone, once again torn between the woman in front of him and his family's needs. He'd been too close to grabbing her and having her against that wall. To losing himself in her. 'Niamh. This had damn well better be important.'
'Hello to you too, Declan.' His sister lowered her voice. 'So are you sleeping with her yet?'
'What?' His eyes pigged as he strode across the room out of Kara's earshot. 'No.'
'But you want to- she sounds nice. Won't take any crap from you I wouldn't think.'
'Niamh, what do you want?'
'Apart from a big brother who shows his face every now and then? Sure, Declan I can't remember what your ugly features look like these days.' She sighed. 'Is she pretty?'
He glanced at Kara who now appeared to be nose-deep in patient's notes. He looked at the soft golden shine on her hair, the way her lips twitched, that mouth that tasted of sunshine and sweetness. 'Yes. Very. Now, this is exactly why I live in London, to get away from all this… interrogation.'
'No, you live in London to get away from all those poor broken-hearted Dublin girls who wanted to make a decent man of you… And to avoid the truth.'
The truth that he would never be a decent man, because every time a woman had made those happy ever after kind of ministrations he'd run a mile. A sea. A country. 'Niamh. Leave it.'
'Will you come over for Mammy's birthday? Please? She won't be happy until she sees you again.'
'She won't be happy until I'm married off to the lowest bidder.' His heart squeezed, poor Mammy, all she ever wanted was for him to be happy- but in her book that meant marriage.
He wasn't convinced. He'd seen the destruction marriage, and the end of it, had wreaked on her. 'I'll send her something. I can't-' Couldn't face going back. Truth was, he couldn't look at her and know he'd failed her- in every way. He hadn't saved her from being hurt, and now he couldn't give her what she wanted most- hope. 'Yep. I'll send her something.'
'She doesn't need your flowers. She needs to see you. It's her sixtieth and she needs something to celebrate. When did you last come home? Can you even remember?'
No. Shame hit him in the gut. Working in London meant he could earn more cash than he ever would back home- which in turn meant he could support his family and have a life.
'I don't know- I can't face all those questions…' He turned his back and whispered, 'she's forever on my back.'
Niamh laughed. 'She just wants to know you're happy all the way over there. A bunch of flowers doesn't tell her that. Why don't you bring someone, that'd shut mammy up. Hey, what about that girl, the one who answered the phone-'
'Who? Kara?'
As he spoke Kara's head popped up. 'Yes?'
'Oh, sorry. Not you…' He pointed to the phone. 'It was… it's my sister.'
Niamh laughed again. 'Tongue-tied? You? Wow, you have it bad, big brother. Go on, ask her to come.'
Kara's eyes narrowed, she stood and picked up her handbag. 'What's she saying?'
Don't leave. Stuck in between two determined women, that's all he needed. But he wouldn't be taking her anywhere near his home. 'That… that the weather in Ireland's very warm-'
Kara waited, her eyes blinking innocently. 'The weather? Why-?'
'Coward.' Niamh hollered.
What scene was the hardest to write? Why?
It's always hard trying to mesh the medical stuff with the developing romance- too much icky stuff puts the readers off, too little and they don't know where we are! So here's a scene from the operating theatre which I hope shows a little of the work and a little of the burgeoning love….NOTE: Safia is their patient and she has suffered extensive burns to her hands and face.
Declan turned as the technician wheeled Safia in. 'Okay. Let's go. Hands first and then her face. We'll start with debriding.'
It was like watching an artist at work. A study in concentration, he was efficient but thorough. Instead of the brash rock music favoured by a lot of surgeons she'd worked with Declan chose something that was uplifting but gentle. There was a positivity to it, something that soothed yet entranced.
Or was that just him? Kara couldn't tell.
Even though he was the senior member of staff he treated everyone in the room with the same respect and took his time to explain his procedures.
'See here?' He gestured to Safia's damaged cheek. 'If we want to get a good result we have to consider the whole area as a unit, not just the part that's damaged, otherwise the scarring will be ridged. It's a multi-thickness burn- only second degree here, but here, where her face hit the dashboard it's deeper. So I'm going to have to use a split-thickness graft.'
'And attach it with absorbent stitches? Or glue?' She passed him some gauze just as he reached out for it. Third time she'd anticipated his next move.
'In this case, I'd say stitches.' He shook his head as if trying to get rid of a wayward thought. 'What did you do in Sydney?'
'Oh, this and that. Music concerts, swimming, out with friends, my husband was away a lot so I was able… to…. study…' she slowed right down and noticed all eyes were on her.
Surgery.
That deep luscious voice was asking about the Croftwood's choice of surgical closure techniques not about her private life. Her chest tightened. Duh. There went her credibility. 'Er…Usually stitches. But glue if we thought the dressing wouldn't be knocked or slip easily, really it depended on the patient and the damaged area.'
She flatly refused to look him in the eye. Flatly. But she knew she was the single beacon of bright red in an otherwise white and sterile environment.
'Husband?' The accusation hung in the air along with the ghost of that kiss.
Who would you cast in the role of your characters if your book was optioned for a movie?
Katherine Heigl as Kara
Tom Hardy as Declan
If you could have given your characters one piece of advice before the opening pages of the book, what would it be and why?
Declan- open your heart, there's plenty of room in there for someone else
Kara- believe in your dream
What are you currently working on? What other releases so you have planned for 2014?
I have a release coming out in December called 'A Baby On Her Christmas List' which is a medical romance set in Auckland, New Zealand, where I live about best friends to lovers and IVF.
I have another contemporary category book due out soon- Enemies With Benefits, which is part of a 4 book series with three other amazing authors- Nikki Logan, Charlotte Phillips and Joss Wood- and we're just waiting to hear on a release date.
Currently I'm working on a medical romance set in London between a hospital lawyer and pediatric renal surgeon who just happens to be Italian and gorgeous and I'm already a little bit in love with him. No release date as yet- but watch this space!
Thanks for blogging at HJ!
Giveaway:

I'd love to give away to one commenter a US version paperback copy of THE SHAMELESS MAVERICK.
To enter Giveaway: Please complete the Rafflecopter form and Post a comment to this Q:

In The Shameless Maverick Kara is a shoe worshipper- she has many and varied and they're all high heeled. personally I can't wear high heels because I ruined my feet when I was younger, dancing en pointe too much! So, my question to you is this: Are you a high heeled girl or a flats girl…and why??
Excerpt
FROM CHAPTER ONE:-

A heavily accented raised male voice out in the hospital corridor drew Declan's attention from the notes he was reviewing at his desk over his hastily snatched lunch break. 'What's all that noise on ze street? The photographers? Newspapers? His Highness specifically said he wanted sheikha Safia's arrival to be discreet. His daughter is suffering and she needs peace and quiet, she is devastated about her injuries…'
'Yes, I understand entirely.' An unfamiliar voice with an Antipodean twang replied. 'I have already spoken to security and they are planning to transfer the princess through the back door.' Despite the clipped tones the voice was remarkably calm, smoky. Distinctly feminine. Declan put down the papers and listened.
The male voice cut in, 'we understood Mr Underwood himself was going to oversee every detail.'
'Of the surgery and treatment phases, yes absolutely, but not everything on this list…' she paused. Declan heard a rustling of paper. 'He's not responsible for the sheet thread count or the menus, or the quality of the glassware…I'll get the services manager to check through all of that…'
'And lilies, we asked for white lilies to decorate her room.'
'Of course. The lilies. Item twenty-two.' Not an ounce of agitation. 'Unfortunately, we don't allow fresh flowers onto the burns unit. It's an infection control issue.'
'No?' Agitation rippled off the man's voice in streams enough for both of them. 'But for the Sheikha you can do any such thing, she never stays anywhere without lilies. Be warned, His Highness expects high standards and he will get them. His daughter is the very most precious thing to him and he hates her to be upset. I insist you to bend the rules.'
'And I insist you leave the medical professionals to implement the rules, sir. We have them for a reason. No fresh flowers. The pollen can infect the wounds and make our patients very sick, it's something we're very strict about. No exceptions.'
Declan's interest piqued, management had certainly stepped up their game by employing her. He smiled, imagining a stare-off between the mystery woman and the Sheikh's aide.
'Is there anything else? Sir?'
'Do not take that tone. The sheikh is very powerful and can have you removed from your position with just one word.'
The smile wiped from Declan's face. No-one spoke to a member of staff in that way, whoever she was, and however spirited.
He scraped back his chair and walked into the corridor, watching the exchange from a distance, ready to pounce and squash the man if anything got out of hand. He got the feeling the woman wouldn't thank him for interfering and what that might infer; that she couldn't handle it? When she clearly could. Bringing up his younger sisters had taught him to let them alone with their arguments and only get involved if things got physical.
'Well I have a few words I could use too…but I won't.' With a voice so prickly he hadn't expected someone so young and soft. The woman had her back to him, but something about her rang bells in Declan's brain. Familiar bells. Warning bells.
The ponytail of light blonde curls, neat curves in an ice pink silk blouse and black straight skirt that skimmed her knees- just. Sky-high black shoes with a razor-sharp heel that surely no-one could feasibly walk in, but that made her legs look impossibly long, and… deeply sexy. A back as straight as a blade, and that voice…smokey…yes… Australian…?
'Let me assure you, sir,' she continued. 'That Safia will receive the finest care in the world here. And if, instead of dealing with your…housekeeping requests, I could finish my preparations for her admission and initial medical assessment, and then actually deal with the injuries she sustained, we could all make Safia's stay a lot more comfortable.'
The aide stared at her as she rallied, 'I'm sure His Highness would not like to hear that the medical team were held up due to lilies? Glassware? I thought not. We are done here?'
Oh, God. The headache that had bloomed after Declan's sister's early morning phone call threatened to return. This woman was on his medical team? Since when? And why had no-one consulted him about it? Declan didn't like surprises, he always liked to know exactly what he was dealing with, and he'd made that damned clear to the powers that be.
The Sheikh's aide blanched and bowed slightly. 'Of course. I'm sorry. Of course…Doctor… You know what's best.'
'Yes. Thank you. We do.' As she turned to watch the aide scuttle away her eyes locked on Declan's, her smile slipping completely, a tinge of pink hit her cheeks. 'Oh.'
The first time she'd shown any hint of a bother. But then, within a nano-second she'd regained composure.
Kiss me.
A rush of heat and a swirl of memory shook through him. A gold-coloured ball gown that had complemented the colour of the soft curls falling down her back, those startling green eyes commanding his attention, that infuriatingly cocky mouth drawing him in to the most sensual kiss of his life. Only, she'd had a sheen of sadness about her too when he'd met her at the bar knocking back shots. He'd turned it into a game just to make her smile, which had then turned into something infinitely more interesting.
When was it? Six months ago? The hospital ball. The kiss he'd never found an equal to since, and the woman who he'd caught tantalising glimpses of around the surgical unit, at Drakes Bar and once, possibly, he thought he might have caught a brief whiff of her perfume at the Hunter Clinic. The woman who he'd never quite caught up with.
Or even tried to.
And definitely hadn't wanted to.
Because- well… because talking to her, laughing with her, kissing her had made him want something more. And Declan Underwood never did more.
'Good afternoon, Mr Underwood. Adding spying to your list of legendary talents?'
'You are standing right outside my office, it's hardly a covert operation.' Had he ever even known her name? 'Why are you frightening the life out of my esteemed visitors and masquerading as a member of my team? And where the hell is Karen?' The timid but efficient junior surgeon who didn't have a bewitching mouth and a dangerous sparkle in her eye.
The woman's mouth twitched. 'White lilies indeed. If they're all like him we're going to have our work cut out. By all accounts Safia's a little diva. Didn't you hear? Karen's been called away to a family emergency and I've been shifted over to assist until she gets back.'
'Whoa. Slow down. To assist me?'
She smiled, but it didn't look like she was very pleased about the scenario either. He wondered if she was thinking about that kiss too, and how she'd suddenly lost her cool or her nerve, or both, and left him standing on the dance floor trying to work out which tornado had just hit. Just the thought of it set off a burst of inconvenient heat swimming through his veins.
'Yes, the luck fairies have sprinkled dust on us both today. I'm on your team until Karen gets things sorted.'
Judging by his all-too regular experiences of family emergencies she could be away for weeks. His stomach hit his boots; regardless of what his body might want, mixing work with pleasure was something he avoided at all costs. So he'd be sticking to strictly business.
Book Info:
One kiss she didn't forget!
Junior surgeon Kara Stephens has been assigned her first high-profile case to help an injured princess. Great news—if she wasn't working with hot-shot Irish surgeon Declan Underwood, the man she kissed at the hospital ball! Declan's notoriety with women is rivalled only by his reputation as the best reconstructive surgeon around. But his glamorous life in London is a far cry from his poverty-stricken childhood, and Kara's about to discover that there's more to her charismatic maverick than meets the eye…
Book Links:
Author Bio
Having tried a variety of careers in retail, marketing and nursing (where a scratchy starched uniform was mandatory), Louisa is now thrilled that her dream job of writing for Harlequin Mills and Boon means she gets to go to work in her pyjamas.
Originally from Yorkshire, England, Louisa now lives in Auckland, New Zealand, with her husband, two sports-mad teenage sons and two male cats. Writing romance is her opportunity to covertly inject a hefty dose of pink into her heavily testosterone-dominated household.
When she's not writing or reading Louisa loves to spend time with her family and friends, enjoys traveling, and adores eating great food (preferably cooked by someone else). She's also hopelessly addicted to zumba.
Visit her at www.louisageorge.com
Website | Facebook | Twitter |