Today it is my pleasure to Welcome romance author
Sherry Jones
to HJ!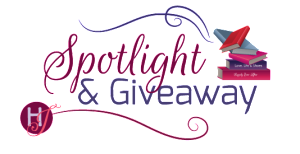 Hi Sherry and welcome to HJ! We're so excited to chat with you about your new release, The Sharp Hook of Love!
Please summarize the book for the readers here: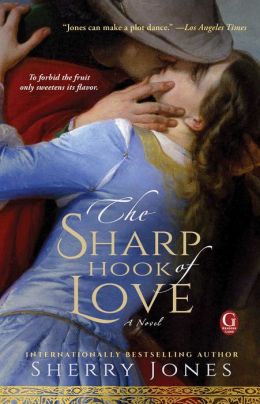 THE SHARP HOOK OF LOVE tells the most famous love story of all time: of Abelard, the charismatic 12th-century philosopher and poet, and Heloise, the brilliant woman scholar who became his scholar, his forbidden lover, and ultimately, his wife — with disastrous consequences. And yet, in spite of the forces tearing them apart, nothing could destroy their love. It's a tragic tale with, in its own way, a happy ending, a testament to the enduring power of true love.
Please share the opening line of this book:
He sang to me of love from under curling eyelashes. In the center of the market, amid the squawking hens, the squealing children and the barking dogs, and the wine sellers beating sticks against their bowls of vin a broche, he performed a song of incomparable beauty without minstrel or lute, drawing every eye — but singing only to me. His voice brought a warm summer rain to mind. I felt a soaring within my breast, as if a door had flung itself open wide and my heart had flown through it.
Please share a few Random facts about this book…
It's quite an erotic tale! In the letters they wrote to each other some fifteen years after being forced to part, Heloise and Abelard reminisced about all the naughty things they did together, trying every new thing they could think of, they said. Heloise became a great abbess, but she said she was a hypocrite: when she closed her eyes to pray, her thoughts strayed to her nights of passion with Abelard.
THE SHARP HOOK OF LOVE is just one of many re-tellings of the lovers' tale — a story that once was widely known and cherished but, in the U.S., at least, has been all but forgotten. It's still hugely popular in Europe, however. The story has been told in films — the puppet scene in "Being John Malkovich," for one — poetry, artworks, a Broadway play and yes, novels.
Please tell us a little about the characters in your book. As you wrote your protagonist was there anything about them that surprised you?
Pierre Abelard was the most famous philosopher in the western world, and a handsome, heartthrob of a poet. Smarter than everyone else (except Heloise), he also was so arrogant that he alienated all his teachers — who proved dangerous enemies.
Heloise d'Argenteuil was a young scholar who'd been raised and educated in a convent near Paris, then left it to live with her uncle, Fulbert, a subdeacon in the Notre-Dame Cloister. Not only was she rare — a woman scholar! — but she was incredibly brilliant, speaking not only French and Latin but also Greek and Hebrew, and possessing a knowledge of literature that was unparalleled. When she bore Abelard's son, she named him Astralabe, after a gadget that was, in essence, the precursor to the modern computer! She later went on to found a convent from a patch of wild ground (given to her by Abelard) that became one of the biggest abbeys in the realm, with five daughter houses.
Here's what surprised me: Heloise and Abelard were both stronger and more noble than we had previously thought. In his autobiography, Abelard portrays himself as a seducer and a cad, and for hundreds of years everyone, even scholars, believed him. But now researchers say he probably exaggerated his own sinfulness, as St. Augustine had done hundreds of years earlier in his own confessions, in order to heighten the effect of his redemption. When you read his "lost love letters," though, it's clear that he loved her very much and that their love was mutual.
What, in your mind, distinguishes this book from other books out there in the same genre?
This is no light, frothy romance but a work of "emotional heft," as Kirkus Reviews said, as well as a critique of the early Christian Church. It's also the first to incorporate excerpts from the 113 elegant "lost love letters" Abelard and Heloise wrote to each other while they were courting, as well as new research about Heloise's mysterious parentage.
The First kiss…
… after Abelard has rescued her from near-drowning in the Seine. "And then, O my beating heart! Under the spreading linden tree beside the Seine, in the air suffused with its sweetness, Abelard kissed me, his lips trembling with cold and his arms entwined around my waist. His mouth's tender press made me feel like moonlight itself, aglow and shimmering. A shiver ran through me. I tightened my hold, sliding my arms around his neck, and resisted my hands' urge to wander. Our lips parted and our tongues met, and I tasted his sweetness like that of a juicy apple. Warmth spread through me as though I were melting, and yet my skin tingled everywhere we touched. I wanted both to sigh and to sing.
Did any scene have you crying or laughing while writing it?
While I was writing THE SHARP HOOK OF LOVE, I was going through terrible heartbreak. A man whom I loved very deeply moved in with me, then realized that he needed more time and space to himself than our living situation provided him (my house has three bedrooms and two stories, but is only 1,200 square feet.) I rented a studio downtown, but it didn't help. He became sullen, and I cried so many tears as I wrote, it's amazing my laptop didn't short-circuit. This book is full of all that love and pain.
But if I write the scene that made me cry, I'd have to write a spoiler. Instead, I'll talk about one that made me laugh. Heloise's new, snarky friend Agnes takes her to see the former Queen of France, Bertrade, who knew Heloise's mother. Bertrade's marriage to King Philip I scandalized and enthralled France — because, at the time, they were both married to other people! Excommunications and threats of hell couldn't keep them apart. Now retired, she complains of being cooped up, and says she'd rather be riding her horse. Agnes suppresses her smile, and Bertrade sees.
"Something amuses you, non?"

"I beg your pardon, my lady. I had expected a different answer, given the life you have led."

Betrade arched one eyebrow. "You thought I had repented for my sins? Indeed I might have done so, but marrying King Philip is not one of them."

"But you built this priory to atone for it," I said.

"A mere display, to appease the Church. Those prudish popes would have excommunicated me straight to hell otherwise—but I intend to meet my husband in heaven, We married for love, as God intended." She turned to Agnes. "Was that what you thought I would say?"

"My lady, I thought you would say that, instead of living in this priory, you would rather be making love to the king."

"Indeed!" Bertrade brightened. "I would rather ride Philip's verpa than any horse." She broke into laughter, nearly drowning out the peals of the refectory bell. I turned wild eyes to Amaury. Had we traveled all morning for this?
If your book was optioned for a movie, what scene would you use for the audition of the main characters and wh
I would choose the first erotic scene in the book, which not only requires chemistry between Abelard and Heloise but also humor, and the right sort of winking interaction with her boorish bouffe of an uncle. Here's the scene:
Heat rose from him like breath. When he grasped my waist and pulled me close to him, I thought I might burst into flame. A feral cry escaped my lips.

Abelard slipped his arms around me and murmured my name a sound more delightful to my ear than angels' harps. I knew I should resist, but I had forgotten everything I had ever learned, forgotten even God and that he watched us, or, rather, I did not fear him. How could he be displeased, being the source of all love?

The rattle of the door latch caused us to fly apart. In the next moment Abelard sat in his chair, stylus in his hand, and I had turned to close the shutters of my window.

I had not yet smoothed my tunic or quelled the flush in my cheeks when the door swing open and my uncle walked into the room, a long switch of birch in his right hand. "I heard a cry."

I averted my faze from the switch and from his glittering eyes, praying he would not notice my crimson face.

"I had to discipline your niece, as you predicted," Abelard lied. "We disagreed in our debate, and she called me a bouffe. Forgive me for losing my temper, friend."

"My niece must learn to control her tongue." Uncle glared at me. "I'm surprised you haven't needed to correct her before now." Turning to Abelard, he added, "My niece can be most obstinate—obstinate! She must learn to submit to authority, or she will never succeed at Fontevraud. You will need to punish her again, I am certain. But the cane you use on your scholars is too harsh for a woman's tender flesh." Uncle held the switch out to him.

"Thank you, Fulbert, my friend." Will I ever forget the gleam in Abelard's eyes as he took the weapon in hand? "Heloise, be forewarned. Do as I say—everything I say, or you will feel my sting."

He lifted the long, quivering branch and lashed it in my direction. I turned away; its tip grazed my backside, causing a brief, sharp flicker of pain. Heat flooded my face, and my bottom tingled where the switch had stung me. I looked down at my clasped hands, hiding my sudden elation. Never had I felt so vividly alive.
If you could have given your characters one piece of advice before the opening pages of the book, what would it be and why?
Run away! Haha!
THE SHARP HOOK OF LOVE is not your typical HEA romance. It does have an ending that is, ultimately, sublime. But in loving each other, Abelard and Heloise took on the whole of medieval society, religion, and culture. He was a philosopher, and headmaster of the Notre-Dame Cloister School — therefore, supposedly celibate. She was his student — another no-no. What's more, she was her uncle's ward, and, for some reason, unmarried at 21. (I decided that, with all that schooling and her upbringing in a convent, he was grooming her for the abbey.) Of course they were going to get caught, and pay a heavy price for their transgressions. This is why I say, "Run away!"
On the other hand, they shared a love that endured a lifetime, if not longer. How many of us ever experience that?
What are you currently working on? What other releases so you have planned for 2014?
It takes me about 2-2.5 years to complete a novel. Historical fiction requires huge amounts of research, which is very time-consuming. Right now, I'm reading four biographies of the African-American performer Josephine Baker, who enthralled Europe with her dance in which she wore nothing but a belt of bananas. Of course, there was much, much more to this troubled and courageous woman. My working title is "Savage Dance," but of course that could change.
Thanks for blogging at HJ!
Giveaway:

2 Print copies of THE SHARP HOOK OF LOVE
To enter Giveaway: Please complete the Rafflecopter form and Post a comment to this Q:

What, to you, is the meaning of true love? How do we keep love alive in this throwaway society? Which sacrifices are OK to make for love, and which are not? Do the rules differ for men and women?
Excerpt
Abelard's love had differed from mine. As I had argued so passionately all those years ago, each of us feels love differently. My experience of love—selfless, sacrificial, all-consuming—differed from his, which considered his own interests first and foremost. He loved himself first but he did not love me less.

Out of love, he'd given me the most exquisite pleasures rather than simply taking his from me; our of love, he'd sent me to Brittany with all the money he could gather to ensure my safety and well-being. Out of love had he married me, imperiling all that he'd worked so long to build; out of love had Abelard moved me to Argenteuil to flee my uncle's abuse, knowing that Uncle might turn his hand against him, instead.

Out of love had Abelard given me his only possession in the world, his land for my Oratory of the Paraclete. Out of love had me made an abbess of me, knowing that I would be cared for no matter what might befall him, and also that, as the Paraclete's adviser, he would be able to visit me from time to time.

"I did not wish to harm you further," he gasped. "God is my witness, Heloise: all I have done since we parted has been for your sake. And mine is a selfish love, yes.. I want you with me in heaven."

His eyes brimmed and overflowed, blue pools into which I yearned to dive, immersing myself in what had been denied to me for so long. Abelard love me as much as I loved him, only differently. Why had I ever thought otherwise? Abandoned by my mother, never knowing my father, abused by my uncle, I had expected Abelard to hurt me, as well. Indeed, I thought many times that he had done so. I could not have erred more grievously. He had remained true to me since the day we'd met. He had not betrayed me, but, in allowing doubt to govern my mind, I had betrayed myself, and him.
Book Info:
Among the young women of 12th century Paris, Heloise d'Argenteuil stands apart. Extraordinarily educated and quick-witted, she is being groomed by her uncle to become an abbess in the service of God.
But with one encounter, her destiny changes forever. Pierre Abelard, headmaster at the Nôtre Dame Cloister School, is acclaimed as one of the greatest philosophers in France. His controversial reputation only adds to his allure, yet despite the legions of women swooning over his poetry and dashing looks, he is captivated by the brilliant Heloise alone. As their relationship blossoms from a meeting of the minds to a forbidden love affair, both Heloise and Abelard must choose between love, duty, and ambition.
Sherry Jones weaves the lovers' own words into an evocative account of desire and sacrifice. As intimate as it is erotic, as devastating as it is beautiful, The Sharp Hook of Love is a poignant, tender tribute to one of history's greatest romances, and to love's power to transform and endure.
Book Links:
Author Bio
Sherry Jones is the author of five biographical fiction books: The Sharp Hook of Love, about the famed 12th-century lovers Abelard and Heloise; The Jewel of Medina and The Sword of Medina, international — and controversial — best sellers about the life of A'isha, who married the Muslim prophet Muhammad at age nine and went on to become the most famous and influential woman in Islam; Four Sisters, All Queens, a tale of four sisters in 13th century Provence who became queens of France, England, Germany, and Italy, and White Heart, an e-novella about the famous French "White Queen" Blanche de Castille.
Go to my website's "swag" page and sign up for my email newsletter, and get free stuff, including a download of my book's first two chapters: http://www.authorsherryjones/swag. You'll find info on all my books there, too, as well as my email address and social media links. I always respond to ALL my mail!
I'm all over social media.
On Facebook, I have several pages:
My page about Abelard, Heloise, and The Sharp Hook of Love: https://www.facebook.com/AbelardandHeloise?ref=hlMy
My fan page: https://www.facebook.com/sherryjonesfanpage?ref=hl
My friend page: https://www.facebook.com/authorsherryjones
There are also "Sherry Jones fans," "Sherry Jones's Australian Fan Club" and "Sherry Jones's Serbian Fan Club" pages.
On Twitter, I have two accounts: @sherryjones and @sharphookoflove
On Pinterest: https://www.pinterest.com/sherryjones/
On Google+: https://plus.google.com/u/0/+SherryJones/
I'm also on LinkedIn, Tumblr, Stumble Upon, Reddit — whew! It's a wonder I ever get anything else done.